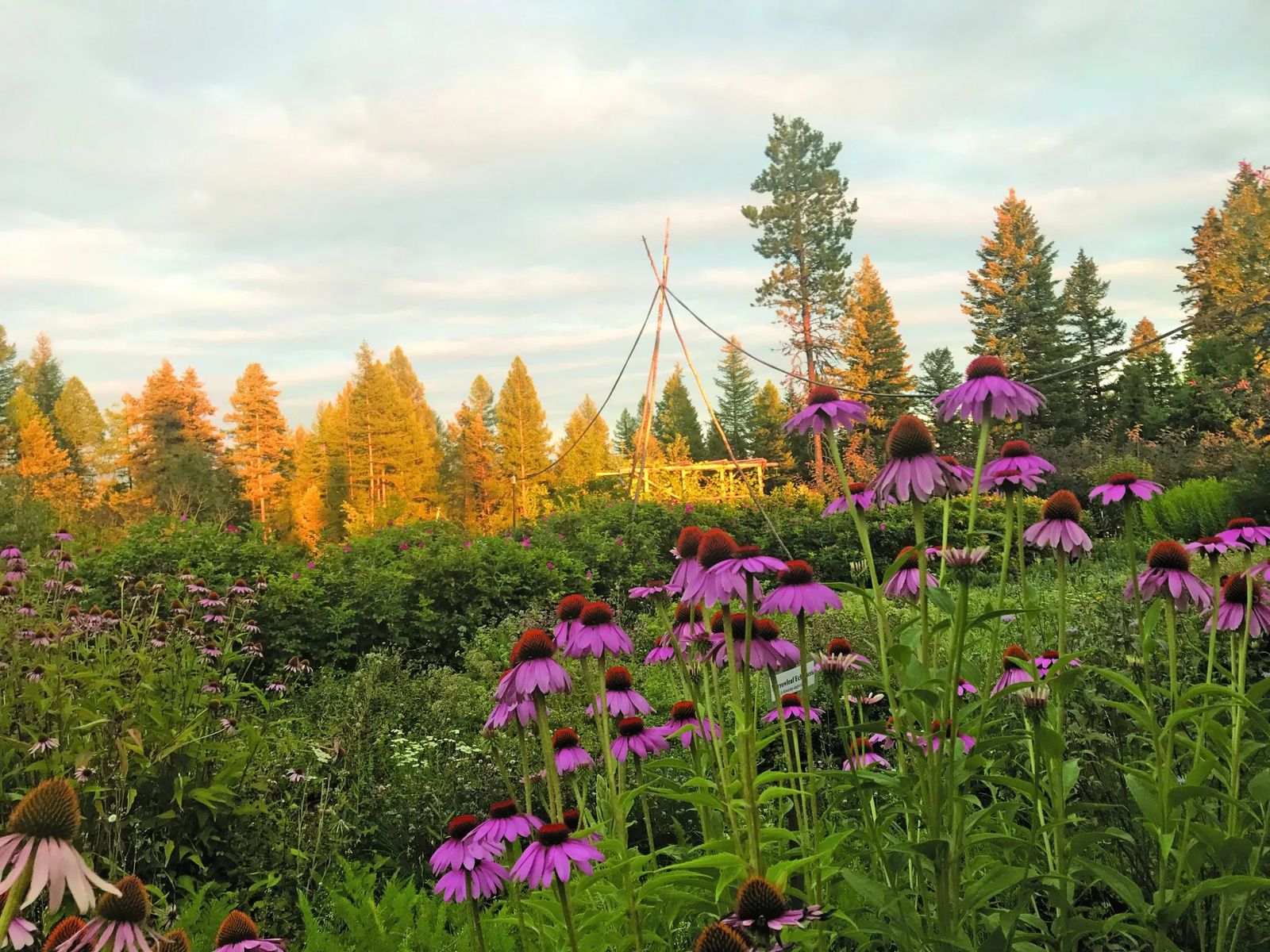 Spiritworks Herb Farm
Where Heart and Hands Connect
Sometimes, a farm is more than just a farm. Sometimes, working a piece of land can be a powerful way to grow as a human, right alongside the growing crops. Spiritworks Herb Farm is one such place, where medicinal herbs and people flourish in symbiosis.
Founded in 2014 by owner Lindy Dewey, Spiritworks Herb Farm grew out of a love of nature and gardening. With a farm motto that reads "Learn, Farm, Grow Health," it's immediately apparent that this particular farm is on a special mission, aiming to do more than produce hand-crafted medicinal herbs.
Initially inspired by her love of gardening, and her need to provide a safe and enriching environment for her adult son with Down syndrome, Lindy decided to farm a small portion of her 10 acres of forested land outside of Whitefish, Montana. The land, although serene and beautiful, was not exactly ideal for a commercial farming enterprise.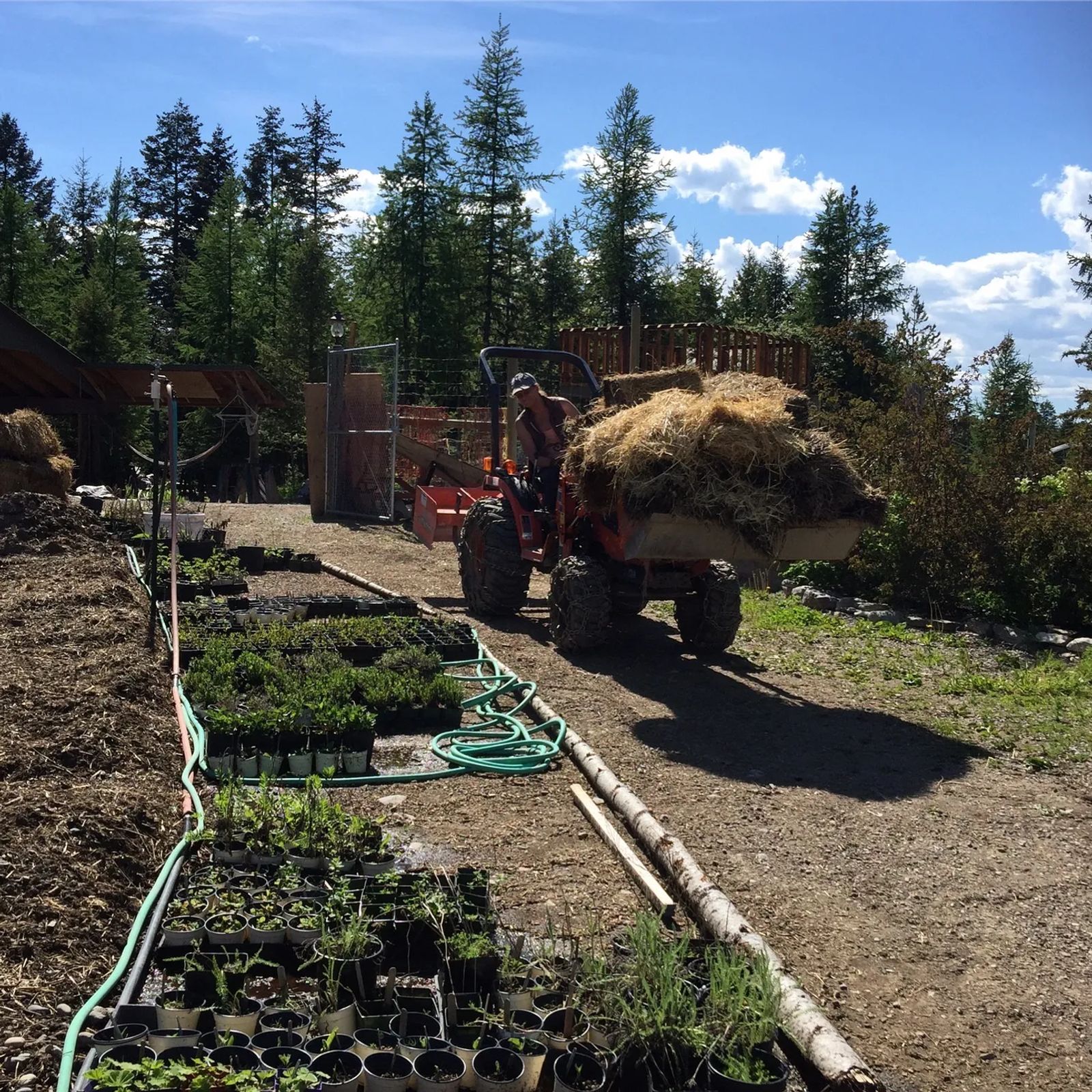 "People questioned my decision," she recalls with a laugh. "But something about this place called to me, and I knew it was right. So, I decided to ignore the nay-sayers and put my hands in the dirt."
The first couple of years presented many challenges, as Lindy cleared the land, built up the soil and learned about the Montana growing season. A breakthrough arrived with a suggestion from her son, a clinical herbalist and naturopathic physician, who suggested growing medicinal herbs, instead of the more traditional food crops.
"High-quality medicinal herbs are needed," she says. "And they are well suited to this ecosystem. When I started playing with the herbs in this landscape, things started to really come together."
By the beginning of the farm's third growing season, Lindy had come to the realization that the farm was a place where much more was growing here than just the plants.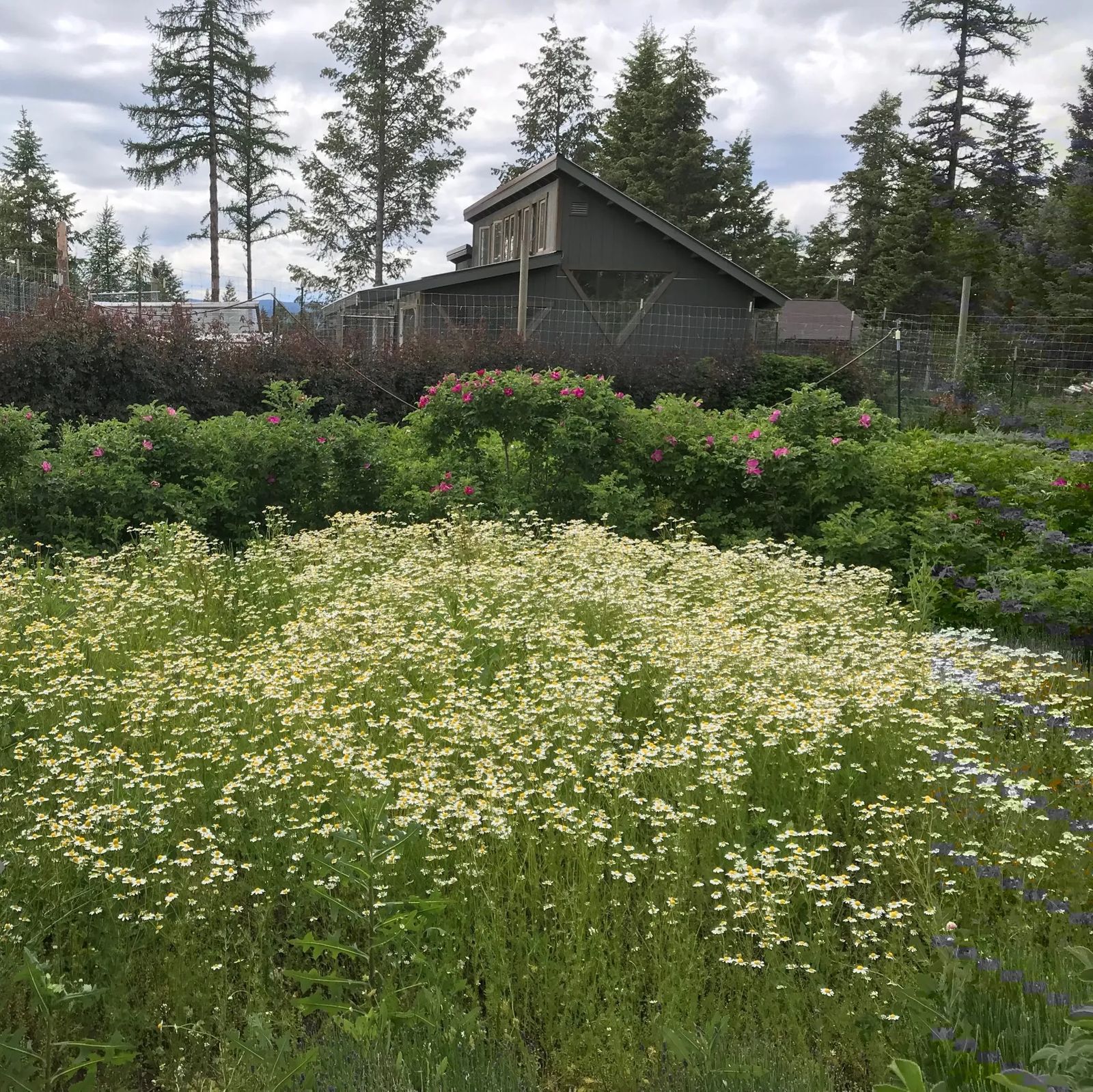 "I observed that those who came to the farm were having significant growth experiences," she says. "With a master's degree in therapeutic recreation, a background as a healing arts practitioner and business owner, I realized there was an opportunity to focus on developing personal growth along with sharing agricultural knowledge."
This evolution in the farm resulted in the creation of an internship program at Spiritworks, where students were recruited and given the opportunity to join a fully immersive, transformative farm experience.
"That first year, I brought in 12 interns," Lindy says. "I ended up sending seven of them away during their first weeks here." She learned that an internship program was more than just teaching workers about farming. "I needed to provide a structure for those who came here to learn about themselves, and the habits, attitudes and behaviors that work well in a productive and functional work environment. This put a focus on helping people to develop a strong work ethic, and this process required a different approach."
These early struggles with interns paved the way for the development of the idea that farming and human growth could intersect in some interesting and unique ways.
"Farm life is an incredibly potent place for human growth to occur," Lindy says over a warm cup of dandelion root tea. "When a person commits to tending a piece of land, it creates an intense dynamic and interaction between man and nature.  Nature is a relentless taskmaster, requiring work to be done when the weather dictates it, not when one feels like doing it.  In northwestern Montana's short growing season, it's sun up to sun down, seeing how much one can accomplish to get the best, most abundant harvest."
It also involves learning how to transplant a whole crop, Lindy says, "because it is about to rain, after you have already worked what feels like a full day. It tends to bring the best, and the worst out of people."
Cultivating a work ethic has helped some of her interns to see what's possible, she says. "People leave here realizing that they can do more than they ever thought they could or would want to do, and liking how that feels."
Lindy approaches her role as a mentor with a gentle but assertive outlook. On her farm, students are given responsibility and autonomy, alongside a healthy dose of education and guidance.
"Before a person arrives at Spiritworks, we make certain agreements which then create proper expectations for their experience here," she says. "Our program is designed around the idea that people who come here to learn should take away vital life skills, not just farming techniques. We do a lot of work around work ethics, personal habits, attitude, ego, self-expression, mindfulness, attention to detail, commitment, relationship and connection, accountability and conscientiousness. These skills, once learned and internalized, have a profound and positive ripple effect throughout all areas of a person's life."
Life lessons and beautiful landscapes aren't the only opportunities being cultivated at Spiritworks Herb Farm. There are also a variety of projects which have brought growing interest from the wider community.
"Our latest project, and one we're all really excited about, is the new farm and herbal apothecary store," Lindy says as she surveys the apothecary's floor-to-ceiling shelving, packed with containers displaying a beautifully colored array of dried culinary and medicinal herbs, flowers and other farm-grown fare. "This new farm store and apothecary is already stocked with a huge variety of top quality, organic herbs and other value-added products to support health and wellness."
"We have a huge selection of bulk herbs, salves, honey, oils, dried and frozen elderberries and rose hips, and homegrown teas, all of which have already been well received by the community," she says. "We had a large and enthusiastic crowd on opening weekend this fall and business has been steady since."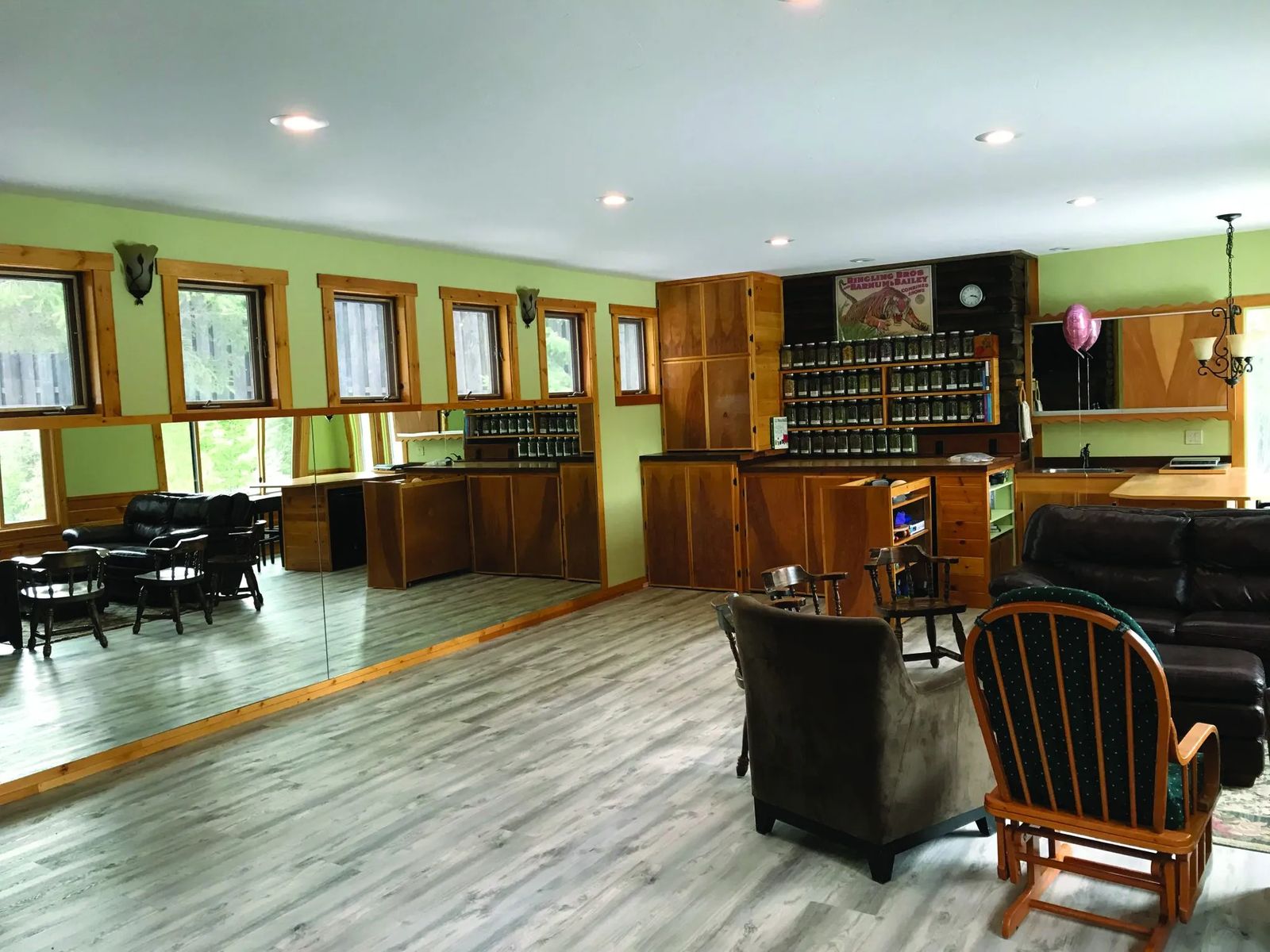 The farm store and herbal apothecary have helped to introduce a new set of lessons to the students at Spiritworks. Not only do they have the opportunity to learn about organic growing methods, but they now have a chance to participate in the business end of a farm, as well as learning about how to create value-added products fresh from the garden.
"We all work together here to plant, grow, nurture, weed, harvest, process and sell the products from Spiritworks. This full-circle process provides the opportunity to learn so much about life and farming," she says, as we weaved through the winding paths of the expansive gardens. "Now we're looking to the future, and figuring out how to bring more educational and wellness events, workshops and retreats to the farm. That's the next phase for us."
With a rapidly expanding calendar of events, training sessions, workshops and retreats scheduled for the 2019 season, Spiritworks Herb Farm is gearing up for its next era of growth and evolution. As always, alongside the herbs and healing plants, Spiritworks Herb Farm will be working diligently to cultivate the hearts and minds of students who come to the farm, too.
TO LEARN MORE about Spiritworks Herb Farm's upcoming events, retreats, products and apprenticeship opportunities, visit www.spiritworksherbs.com.You can also follow Spiritworks Herb Farm on Facebook.  The apothecary is open Wednesdays from 2 to 7 p.m. year-round.