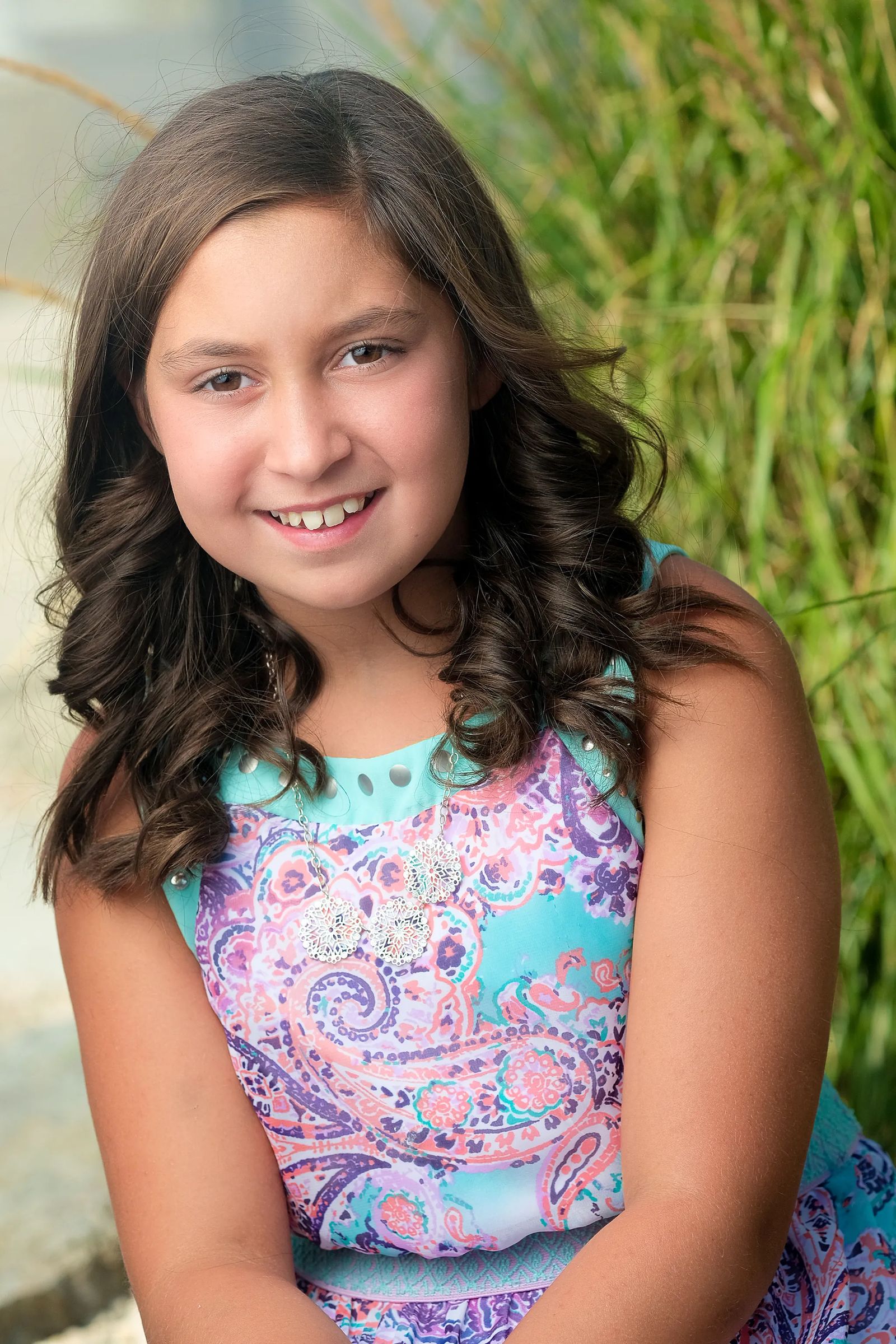 Spunky & Social
Meet 11-year-old Maleaha
It takes less than a minute for 11-year-old Maleaha to warm up to folks she doesn't know. But be warned, she could be mid-sentence and if she sees someone across the way who she knows, she will stop everything just to say, "hi."
As we visit about what feeds her soul, she sees a teacher from her school and stops to wave.
"How's your summer? Ready for school?" the teacher asks. She's quick to answer, "Well, I'm nervous, but yeah." The teacher is quick to jump in. "I'm nervous too. That's OK!" She lights up with a smile.
Without skipping a beat, this lovely little lady goes on to share some of her hobbies.
"I love to do gymnastics," she says. "I've been doing that for a long time!" She's currently using a trampoline at her foster family's home to try to work on her backflips. "I've got my half twist down," Maleaha says.
Olivia Umphrey, Maleaha's gymnastics teacher and CASA, or court-appointed special advocate, smiles as she looks on. "You just like to be outside doing things," Olivia says. "You are a really good runner. Remember that race we did last year? You did really well at that. And, you are a really good swimmer."
Maleaha has some unique interests. She loves watching hair tutorials on YouTube. And, if she could pick a career today, she'd be a cake decorator. Not only does she have a sweet tooth, but, she says, "It's fun and satisfying. You know, the frosting, when you squirt it out and make flowers." She says, it makes her brain go, "Yay!"
Maleaha just entered sixth grade. She's loved her history class, learning about the past and picking up a good book every now and then. She's currently flipping the pages on one of her favorite reads. "It's called 'The Black Stallion.' I am not the hugest fan of horses but that book — it just brings me joy."
If you ask Olivia, Maleaha brings others plenty of joy.
"I would say she's very good at being present with people that she is with," Olivia says. "I think she's very resilient," Maleah speaks up. "Hold on, what does that mean?" Olivia says, "Resilient means you are tough and you can bounce back. You know, you've had some things happen but you haven't let that get you down. You are very positive."
Olivia says if she had one wish for Maleaha, it would be stability. She's been in a few foster families, looking for one that is open to adoption.
"I would love to see her in one place where she can put roots down," Olivia says. "I think you have a lot of potential, Maleah. You can go places!" She adds, "She needs a family who will really capture who she is and help her to build on that and grow."

TO LEARN MORE ABOUT MALEAHA or the foster-adoption system in general, call Lori Ketchum at 406-657-3144. While Maleah is in need of an adoptive home, many times the primary goal for children in the system is to have a temporary placement while social workers strive to reunify them with their biological family. Each family wanting to become a licensed foster-adoptive home must undergo 18 hours of mandatory training to learn what it takes to become a successful foster family.