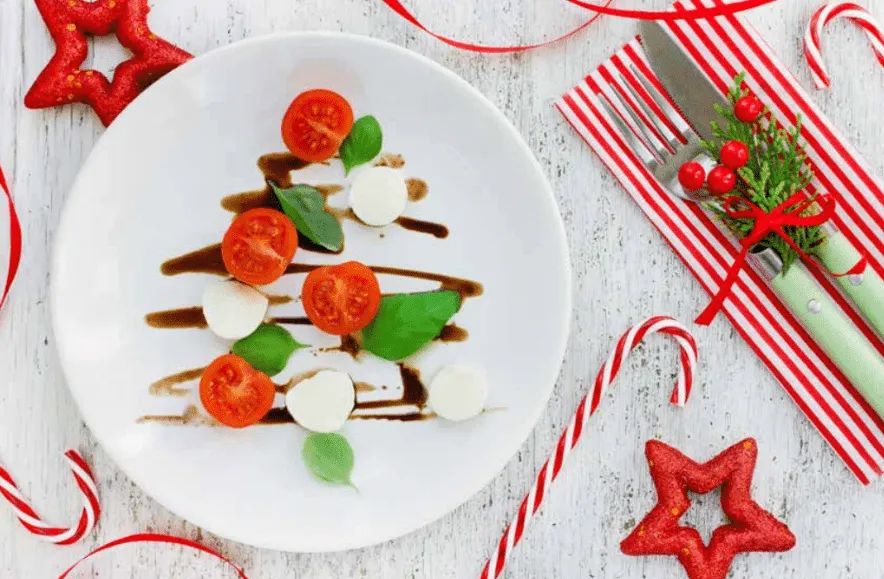 Striving for Net Zero
How to enjoy the holidays without that dreaded weight gain
Bring on the eggnog, the sugar cookies, the full holiday spread. Wait. What? Yes, you heard us right. If you ask our Motivated to Move fitness and nutrition experts, the No. 1 way to enjoy the holidays is to truly enjoy the things you love, just don't over-enjoy them.
Rebecca Douglas of Kinesi Coaching Studio says moving through this festive time of year comes down to a well-laid plan. If you know you're having dinner at grandma's house and grandma loves to practically spoon feed you her delicious sweet potato casserole, plan for it.
"Eat lower carbohydrates during the day up to the event — so more protein and more vegetables and a little healthy fat," Rebecca says. "Save the carbohydrate intake for a piece of pumpkin pie, for a homemade roll, for a bit of grandma's sweet potato casserole. Don't go out of your ever-loving mind, but just enjoy a little bit." Basically, Rebecca adds, learn how to eat until you're satisfied, not until you're full.  "And, I always say, make sure that is the day that you do not skip your workout."
When you're looking at your social calendar, Angie Seifred of the Billings Athletic Club says, "Use that holiday party as your 'cheat meal' and only drink alcohol on that one day during the week." And, if you do reach for an adult beverage, have a glass of water in between drinks and, Angie says, "Stay away from drinks that have pop or juices as a base." When it comes to the food-laden tables, Angie says, "Fill up on veggies, fruits, nuts and meats before digging into the yummy bread and goodies. That way, you are too full to indulge too much in the not so healthy foods."
For many of us, it's just not the holidays without a few of our favorites. The good news, says Beth Hall of Big Sky Nutrition and Wellness, is that there are healthy alternatives for literally every comfort food known to man.
"I love to modify recipes. How can you use yogurt? How can you use flax in these recipes so we can still have Christmas cookies and enjoy every bit of them?" Beth says. "I am not going to overdo it, but I am going to make sugar cookies with Greek yogurt. They are going to taste great and they will actually have a bit of nutrition in them for me."
All the experts agree that no matter how badly you derail your healthy eating plan, you have to get back on the program the next day.
"I hear people beating themselves up and after that comes the 'what the heck effect.' Basically, 'I have gained weight over the holidays and I haven't done well, so I might as well not do any better,'" says Beth. "Just get up the next day and go!"
Beth says the alternative is to create a destructive pattern of eating where your body is on the losing end.
"It's when you overeat every single day that you literally turn into a wastebasket," Beth says. "I say, you can waste food in the garbage, or you can waste it in your body. No one wants to think about themselves as a wastebasket but honestly, extra food turns into triglycerides, which is honestly garbage in your blood vessels."
If you do indulge, says Kristen Ballard of ReNew, Compleat Wellness, make sure it's worth it. If you know you'll feel "junky" afterward, it's not worth it.
"When you eliminate sugar from the diet, it doesn't take much to have negative effects on the body," Kristen says. "However, that's not always a bad thing. It reminds people that they are on the right path. We often don't realize how badly we felt until we know what it's like to truly feel good!"
So ring in the holidays with a lot of joy and a level head. Find kinds of revelry that don't revolve around food. Sure, you can still spend time in the kitchen whipping up your favorite Christmas cookies, just make sure you enjoy the process and as Beth Hall says, "Share the goodness!"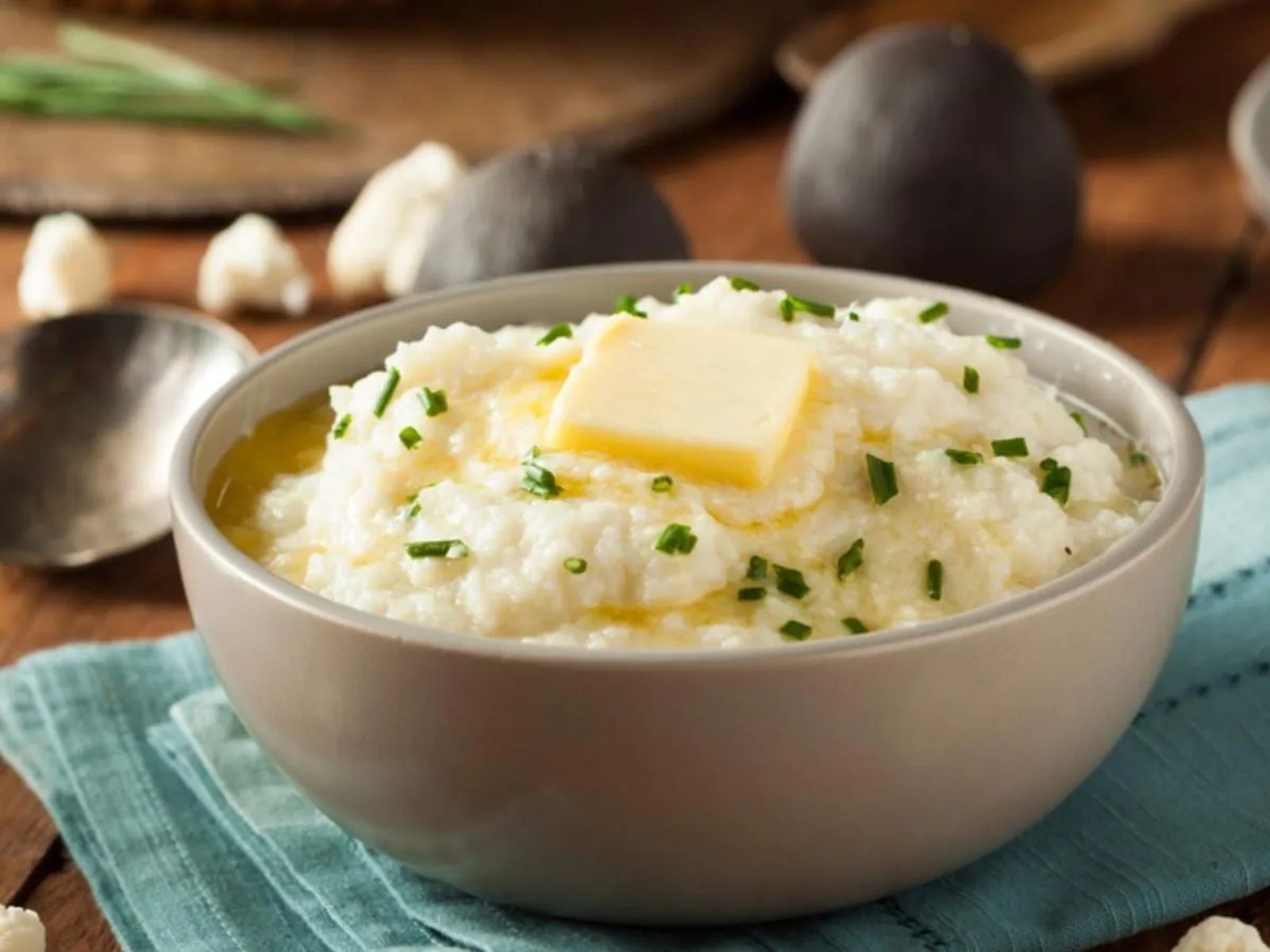 MASHED CAULIFLOWER
Capture the comfort, without the carbs
2 c. chopped cauliflower
½ c. water
1 clove of minced garlic
½ t. Italian seasoning
¼ t. salt
pinch of black pepper
1 green onion stalk, sliced
2 T. butter
In a small pot, bring one cup of water to a boil. Add cauliflower, cover and turn down to medium heat. Cook for 12 to 15 minutes or until tender. Drain, add butter, garlic, spices, salt and pepper. Mash until you have a mashed potato consistency. Top with sliced green onion.