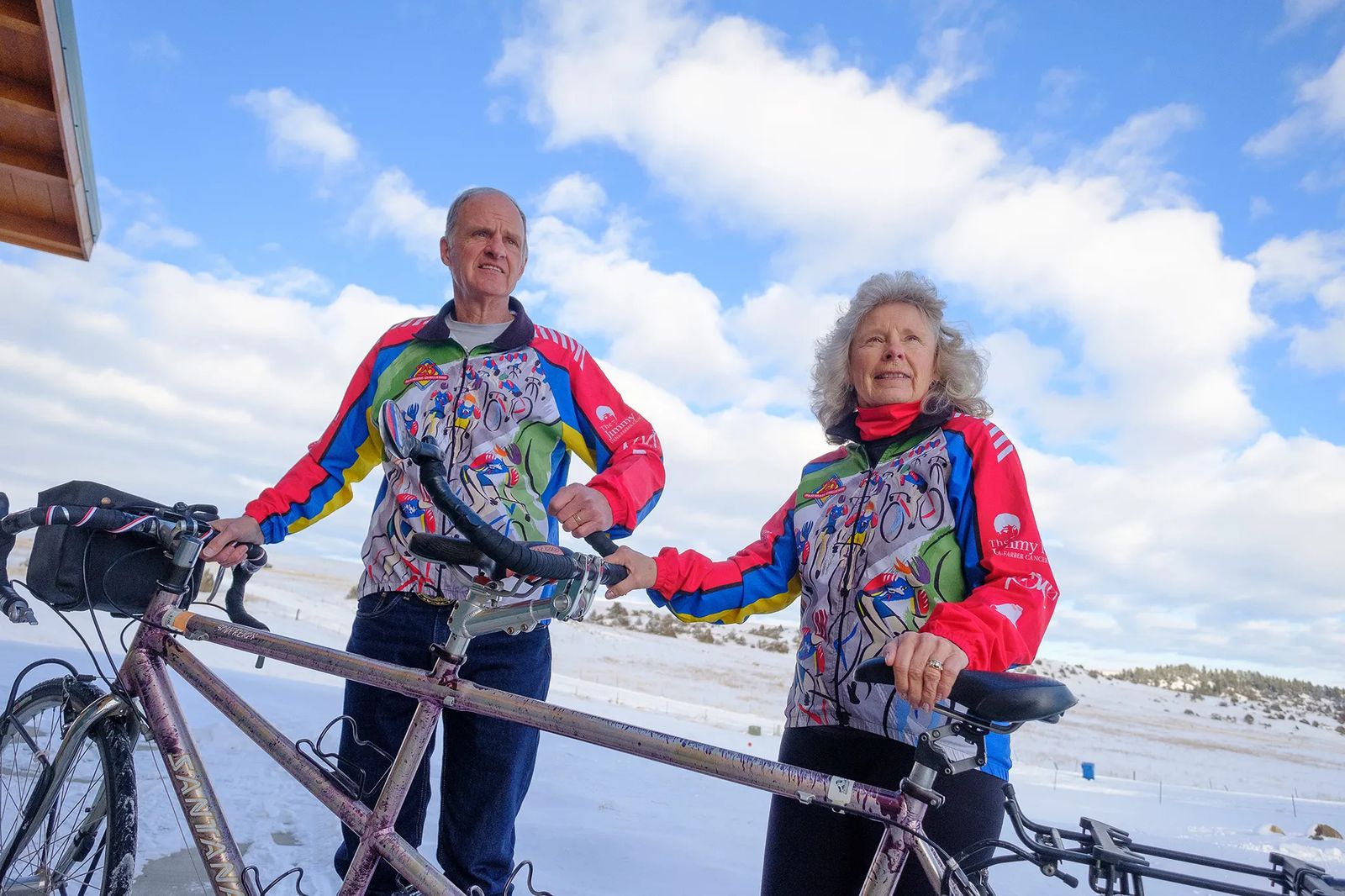 Taking Life by the Handlebars
Suzidee Hansen's advice on life is to just keep moving
For most of us, a 60th birthday celebration might consist of a Viking River Cruise or a sojourn through Sicily. Roberts residents Suzidee Hansen and her husband, Allen, took a different turn. They celebrated their milestone birthdays in 2011 with a bicycle trip — a 3,540-mile odyssey that dipped into Yellowstone National Park, circled up into Glacier National Park, and then wound through parts of Canada. Leaving their home above Cooney Dam on a bright June day, they arrived at their destination of Buzzards Bay, Massachusetts, 89 days later, fueled solely by muscle power on their purple tandem bicycle.
Throughout the trip, they experienced daily gifts of wildlife and beauty. "Every day was new," says Suzidee, as she recounts seeing a spider web one morning. It sparkled with dewdrops that lit up like crystals as the morning sun hit the web. Another day, they pedaled up and over a mountain pass '— overshadowed by 12-foot snowdrifts — and came out the other side into a field of stunning yellow flowers.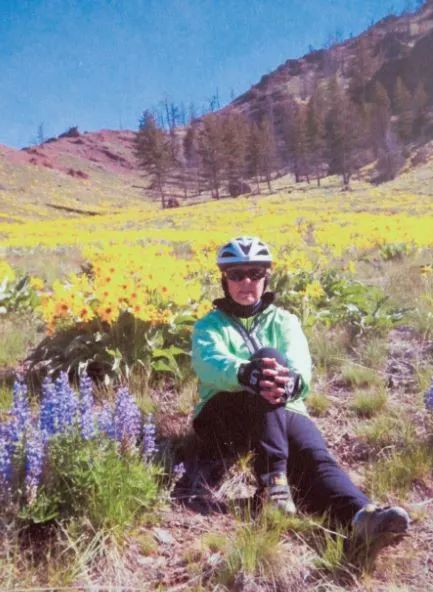 "It was winter to spring all in one day," says Suzidee, and they stopped and sat in the flowers, taking it all in.
In addition to enjoying the natural world, they also received many acts of kindness from people along the way. Suzidee tells how one small-town mayor offered to let them use the city's shower — after he unloaded the boxes stored there. Another stranger gave her a bicycle inner tube when theirs broke down. When she offered to pay him, the anonymous road angel simply told her to "pay it forward."
This unforgettable journey was a highlight of their life and the culmination of years of riding a tandem bike. "They're often called 'divorce bikes,'" says Suzidee. "It takes two to tandem, and you have to learn to work with each other." They've accomplished this with Allen riding in the front as captain and Suzidee in the back as the stoker, or "rear admiral" as she calls herself.
Whether it's taking life by the handlebars on amazing journeys or teaching therapeutic Qi Gong, Suzidee's joyful and guiding life advice is to "keep moving." She feels that on-going movement is so crucial to successful aging that when they built their home, they purposely included two sets of stairs. Their stunning log home also has large windows with scenic views that enhance their love of the outdoors.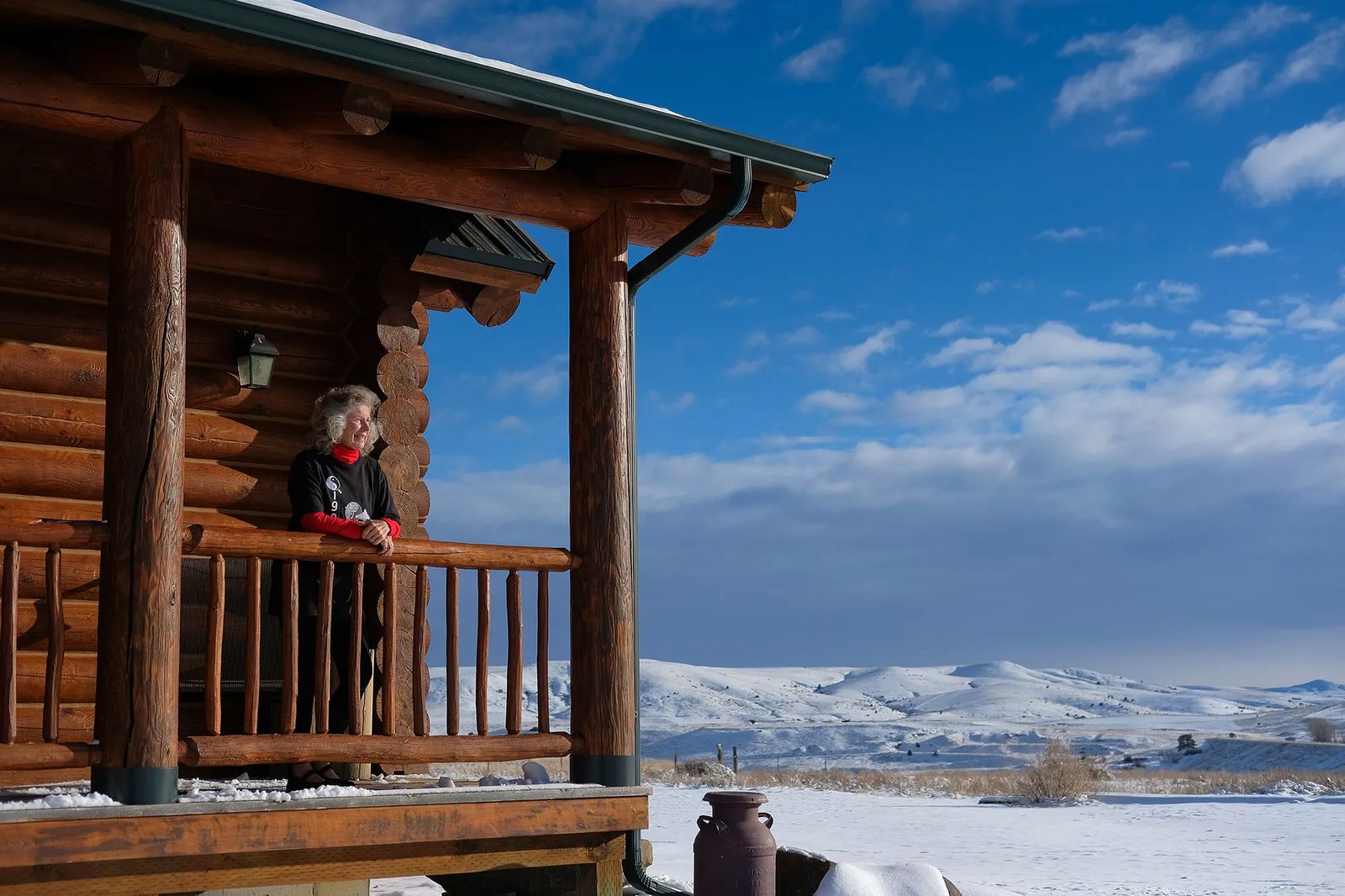 Suzidee grew up in Minnesota, graduated with an arts degree, married Allen and lived in Massachusetts, raising two sons. As Allen made a career in the Navy, Suzidee took on the position of activities director for the local Council on Aging. She started quilting and knitting groups, two walking clubs (intent on keeping everyone moving), and became certified to teach therapeutic Qi Gong. It's a deep-breathing practice that works the whole body, with benefits that include lowered blood pressure, increased mental focus and muscle building.
Suzidee says the practice helped her recover from neck surgery and credits it with keeping her healthy and her immune system robust.  "It encompasses mind, body, and spirit," she says. The 36 postures take a long time to learn, but that's OK, she says, because "it's all about moving and taking the journey."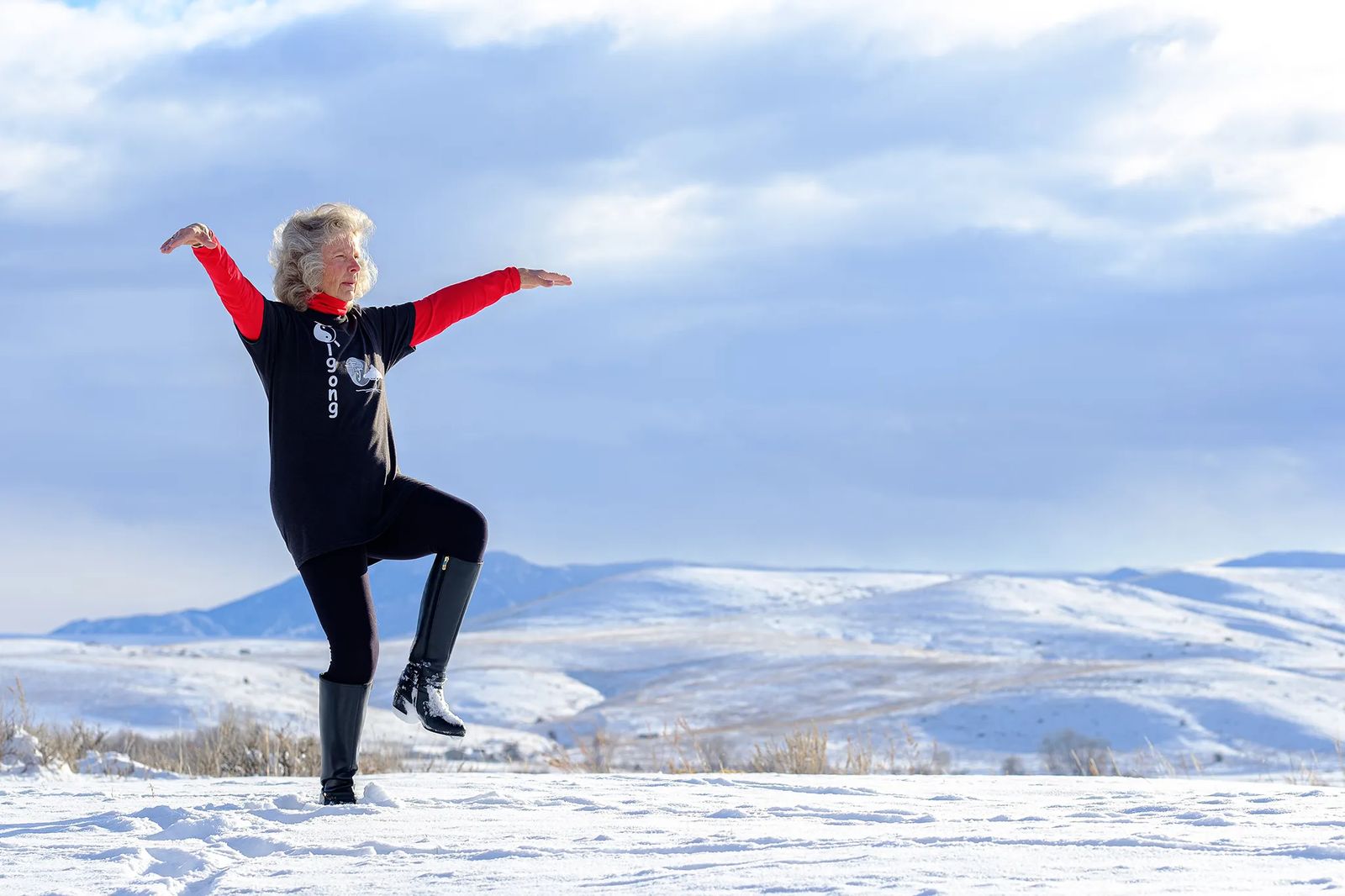 When Suzidee isn't tandem bicycling or teaching Qi Gong at the Joliet Community Center, she has plenty of other interests, including embroidery, rug hooking, stained glass, sculpture, silk screening and quilting. Using her art degree background, she designs quilts that reflect her creativity and love of the outdoors. A favorite quilt is one of tandem bicyclers in front of a lake. Allen built a frame for it and enhanced the frame with an inlaid bicycle chain.
One more thing you might be surprised to know about Suzidee is that her clowning background led to embrace reverse Grinch-hood. One Massachusetts Christmas morning, she and Allen dressed as Grinches and delivered gifts instead of stealing them. They delivered wine and rolls — via tandem bicycle — with "You've Been Grinched" notes to neighbors that year.
The next year, they did the Jingle Ride in Boston and won the prize for the best costume.
"We just had the best time," she says. "Behind makeup, you can do all sorts of things and not get in trouble." Moving to this area, though, she discovered that neighbors were too far away for winter bicycling, so they decided to participate in the Red Lodge Blade Parade. That first year, however, it was minus 15 degrees, and their bicycle had frozen to the rack. Not to be discouraged, the two walked the route dressed as Grinches, pushing a shovel as their blade. They've been invited back every year since.
So how does 69-year-old Suzidee accomplish so much? And what makes her so happy? She says not watching television gives her time to pursue her interests.
"I want to use my time in a different way," she says.