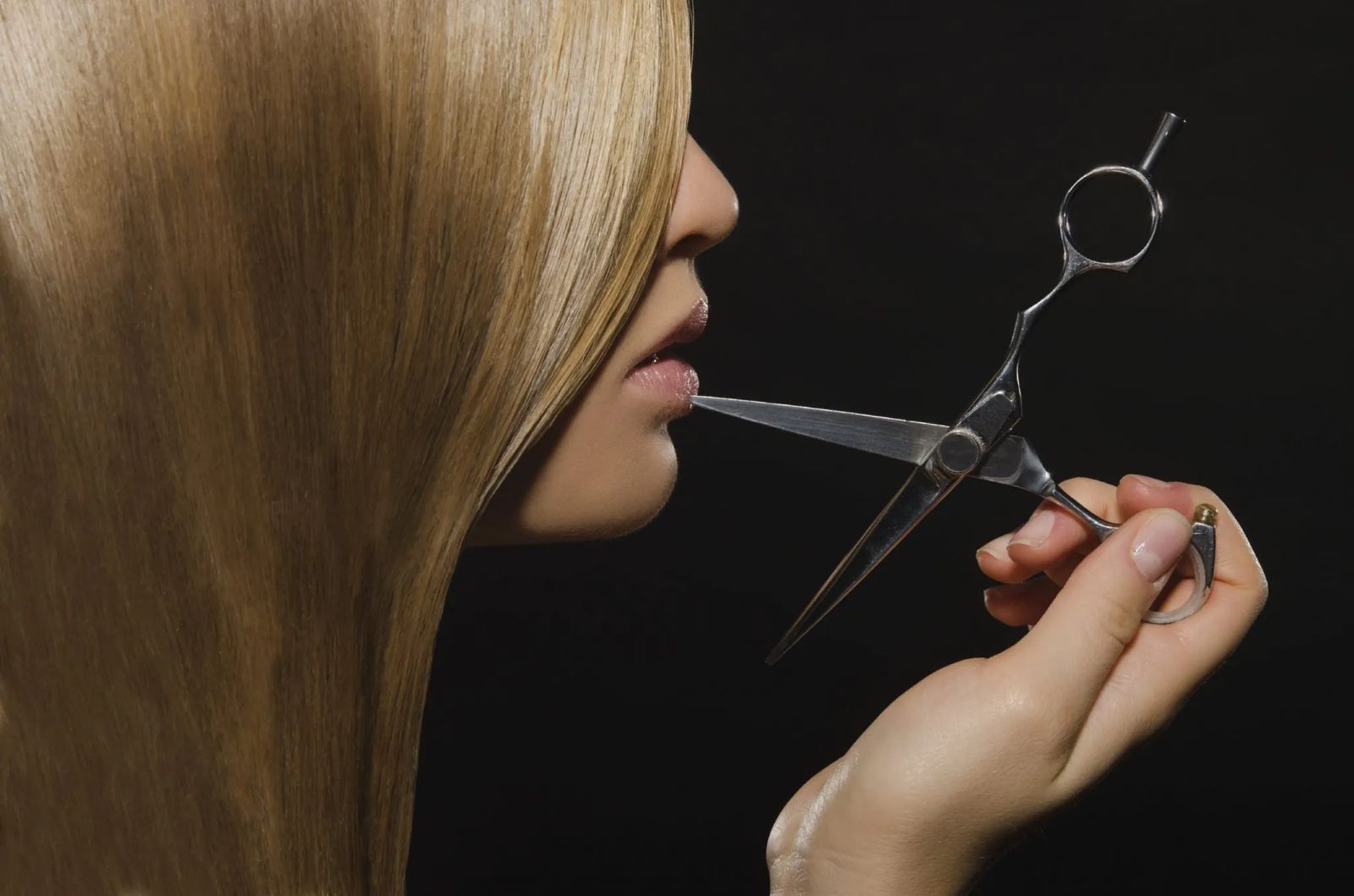 Taming Those Tresses
Fashioning hair like the Pros
The aisles of hair products and tools can be confusing for a gal looking to train her tresses.  Whether you're baffled by the curls produced by a flat iron or are sick of spending your days fighting the frizz, don't fall into the trap of spending hard earned dollar after dollar in search of just the right hair goo and gadgets to keep your locks looking their best. If you have a drawer full of products that just don't deliver, why not stop jumping "head" first into hair care?  We asked the experts to share their best bets for professional looking hair and found out their tips and tricks using the tools of their trade.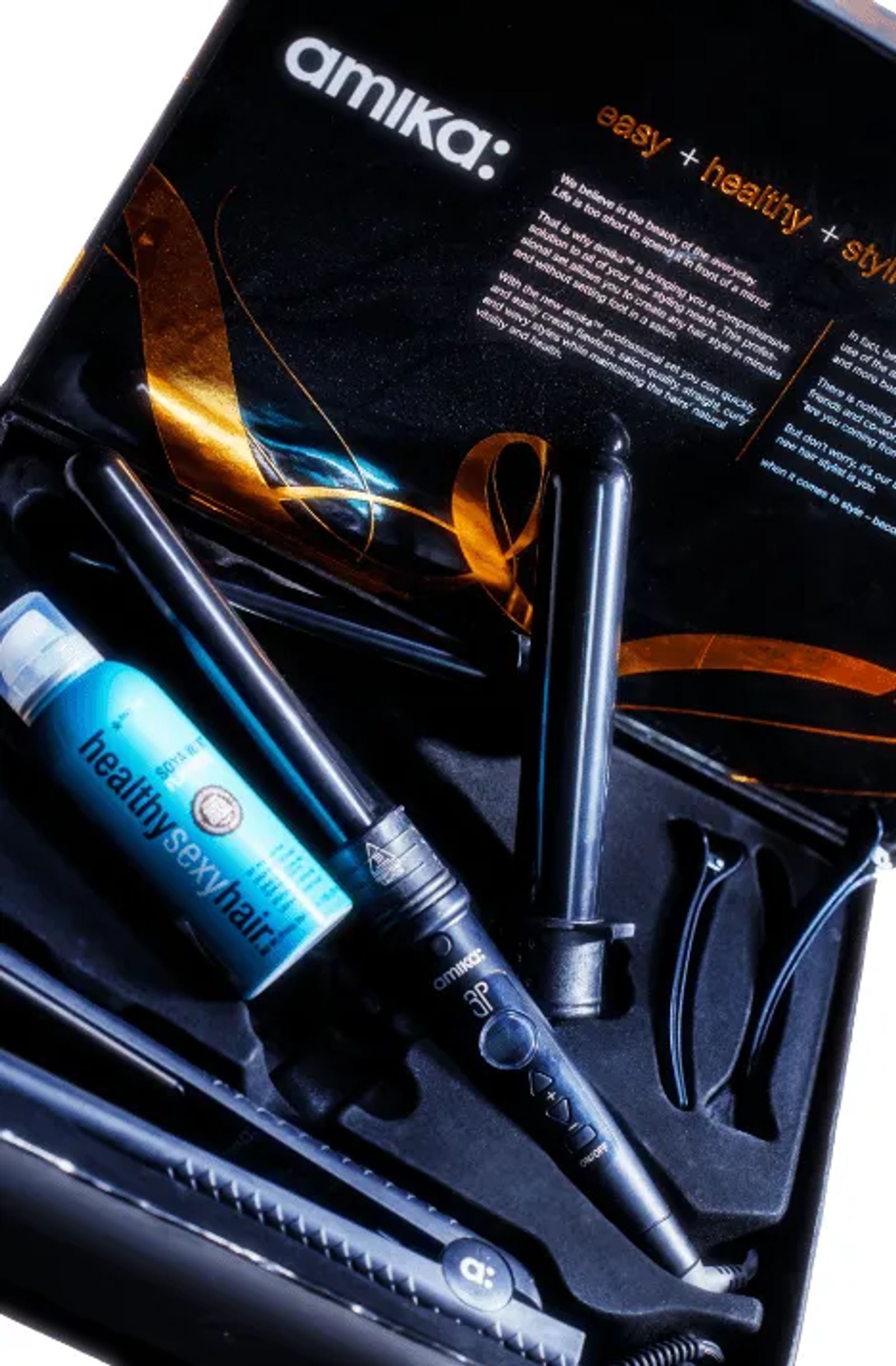 MAGIC WAND                                                                          
Boho babes, this is the gadget that will give you those soft beachy waves you desire.  A curling iron without a clamp seems a bit intimidating.  Kendra Halvorsen with Acme Salon gives us pointers to grasp this curling wand.  Kendra says wands are useful for clients whose hair doesn't hold curl for more than a half hour.  Does this sound like you?  If so, all you need to conquer your stick straight hair is a curling barrel and a little styling spray. Starting off with completely dry hair, Kendra simplifies by saying, "Taking medium-sized sections, spray the flat iron spray down the shaft of hair and wrap the hair underneath all the way around to the small end of the wand." She warns us to, "Carefully hold the hair with your fingertips." The key to successfully accomplishing the easy breezy beach wave look is to alternate the direction of how you wrap the hair around the wand. Each section should change from toward your face to away from your face. The ultimate advice Kendra gives to maintain an all-day look is to let your hair cool for a couple of minutes before brushing your fingers through your hair to separate the curls into waves. Flat iron spray is a must for ladies that fix their hair with heat for a number of reasons. First, this spray will help set the curls and second, it will help protect your tresses from heat damage.
GETTING THE LOOK: Amika Interchangeable Wand System, $150; Big And Sexy Soy Flat Iron Spray, $14, both from Acme Salon.
SALON QUALITY
There's no question that quality tools and great products do help provide the look of a quality salon "do." Laura Hunter with Nailissimo Salon shared her expert advice. Start with the right temperature when applying heat to your locks. Laura says with a laugh, "Get it warm enough to work, but not hot enough to bake a turkey!"  The goal is not to fry off the tips of our hair. Trial and error is key since everyone's hair has different heat tolerance. Laura says starting low and adjusting up is the safest route. For silky soft and straight strands, start by sectioning off hair while styling. Part your hair top to bottom from the ears down and then split it in smaller sections to iron. Curls aren't out of the question with a flat iron either. In fact, it is the all-in-one tool that most pros use on a daily basis. If you work in small sections, you can clamp the iron near the root of your hair and twist your wrist as you pull away from the scalp to create curls. Letting your hair cool and using your fingers to separate the curls will give you that sought after wave effect. Another plus to this tool is the fact that the round edges on the GHD Styler truly eliminate the kinks and crimps that other flat irons tend to deliver.
GETTING THE LOOK: GHD Classic Styler, $185 at Sephora.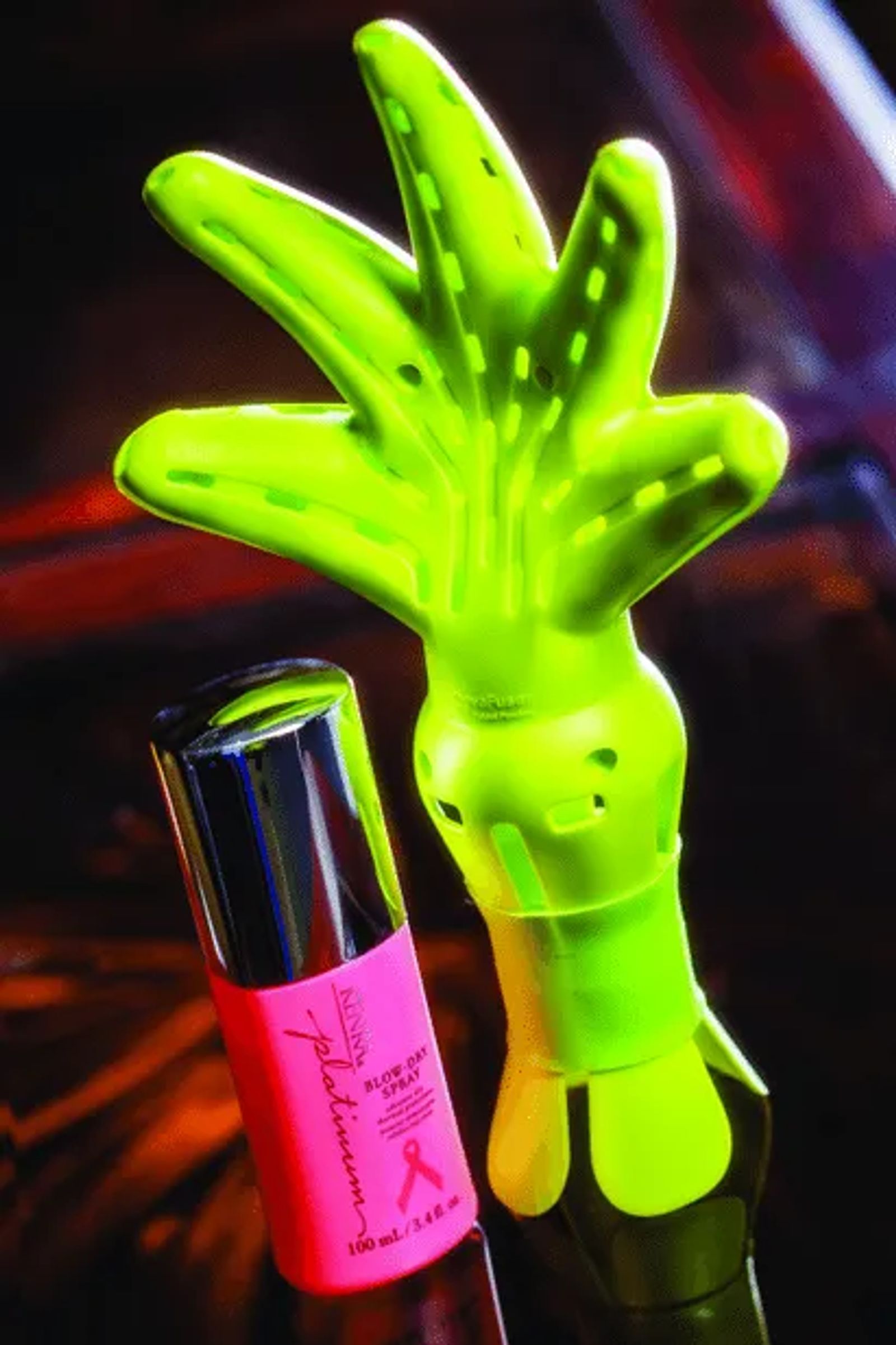 TAMING THE CURL
Ladies with natural curls tend to list frizz as their number one nemesis. Before the diffuser, the blow-dryer was probably the enemy and gel was your only reliable product.  Greetings to our new bestie, the DevaCurl DevaFuser, a handy little blow-dryer attachment that actually looks like a hand.   Maggie Weber at Evolve Salon recommends using her favorite dynamic duo when attempting to reach optimal curl status.  Blow-dry spray along with the diffuser will speed up the drying time while saving your hair from added time under the heat.  Maggie recommends this funky looking tool because she herself is a curly girl. "It has always been a battle to make my hair look the way I would like. This diffuser is a great find because I can wear curly hair and know that I have the proper tools to style it into something presentable." So, what's her secret? She says, "The best way to keep the curl is to hold the diffuser to your head and let a section of curls dry without moving the diffuser around." Maggie says doing this will bring out the best in your hair without the dreaded frizz.
GETTING THE LOOK: DevaCurl DevaFuser, $40 at Evolve Salon.
­­­GO WITH THE PROS
Tips & tricks for the best tresses
If we've learned anything in the hunt for great hair, it's the fact that the foundation of styling your hair at home comes with a few key tips. Here are a few daily reminders to help you give your locks a little more T-L-C.
Make sure you fully dry your hair before styling. Trying to use heat on damp hair only creates damage and frizz.
Drying your hair from the roots adds volume.
Little product goes a long way. Avoid product build-up by using small amounts of product. That includes hairspray.  No one wants hair that looks like it was frozen from the 1980s.
Don't overheat your tools. Heat is damaging, so manage your temperature.