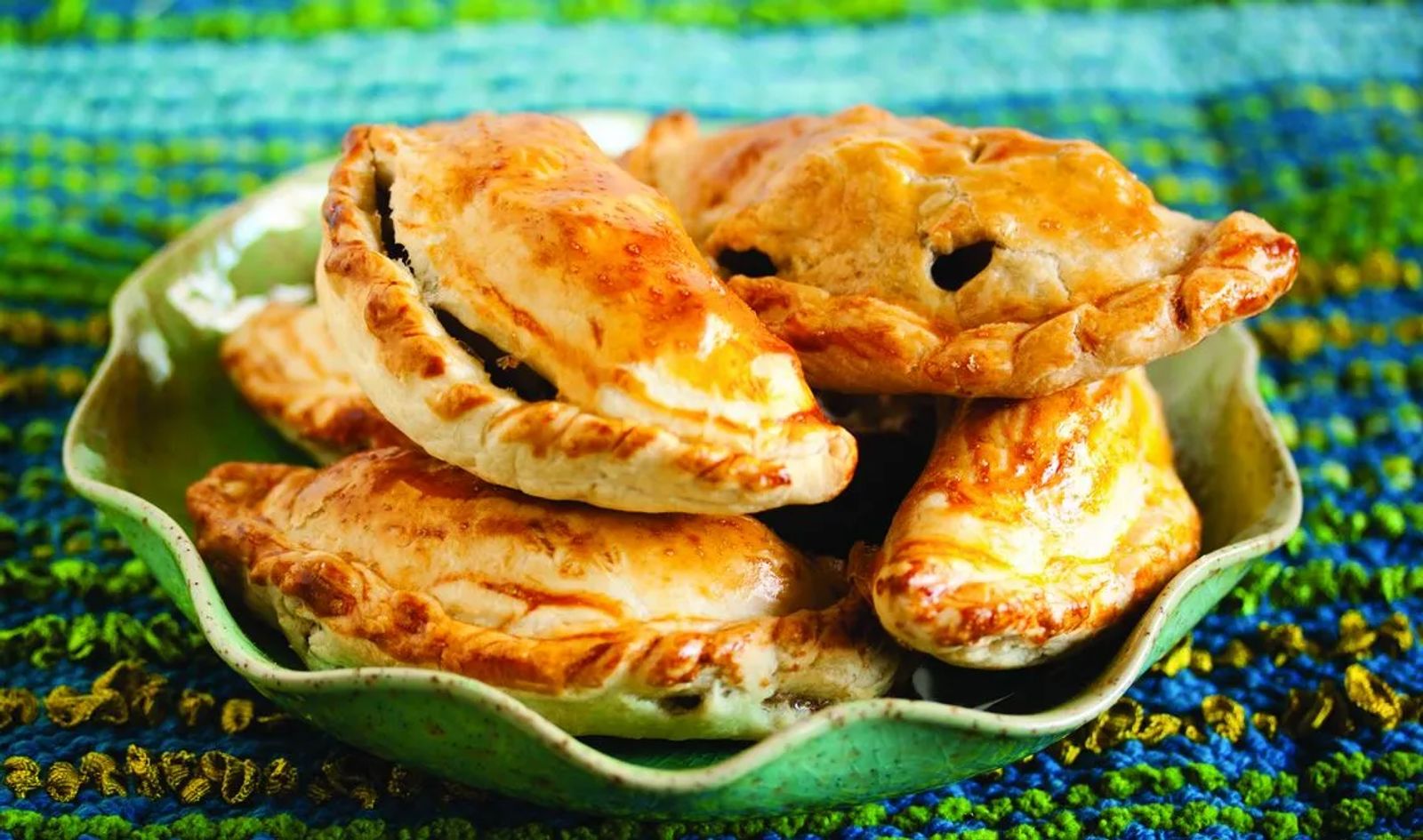 Taste of The Valley: A Hands-on Lunch
Bring a little of the old country home with a pasty
Back in the day, when men went into the deep recesses of the underground mines to earn a living, there was little room for a knife and fork at lunchtime. A meal had to be eaten with their hands. It had to be something that could stay warm and could be packed in a miner"s lunch pail. And that"s why the pasty was a miner"s top pick.
Take a trip back to Cornwall, England. In the late 19th century when mines faced closure, workers made the trek to America, many landing in Butte to find work at the copper mines there. With their families, they brought their treasured pasty recipe too.
To make a pasty worthy of those hardworking miners, one really needs a recipe from Butte. Rena Bucher has lived in Billings for many years but she says she's still a Butte girl at heart.
Her recipe for pasties comes from her grandmother Maude Richards who came from Cornwall with her husband Ernest around 1919 and settled in Montana's Mining City. He worked in the mines as a pipefitter and carried his wife's pasties with him regularly on the job.
Today, Rena often reaches for this treasured family recipe, making pasties for company. She even has a variation that she uses as an appetizer. The only change she's made in this recipe that's stayed in Maude's family for a century is substituting Crisco for Grandma's lard.
CORNISH PASTIES
~Recipe from Rena Bucher
DOUGH
makes enough for about 6 medium pasties
5 c. flour
1 t. salt
1 ½ c. Crisco (Grandma used Lard)
FILLING
About 3 c. of meat (round steak, flank steak or skirting cut into small pieces)
A medium sized potato for each pasty, finely chopped
A handful of chopped dried onion per pasty
Butter
Salt & pepper to taste
DIRECTIONS
Mix the salt into the flour and cut the shortening into the flour until well mixed. It will be crumbly. Add enough water and knead until it looks like dough. Refrigerate for approximately an hour. On a lightly floured surface roll out rounds to size desired for each pasty. Begin by layering potato, onion, salt, pepper, meat. Each pasty will have roughly 1/2 cup of meat total. Add another layer of potatoes, onion, salt, pepper, meat. Top with 3 pats (roughly 4 teaspoons) of butter. Dampen the outer edge of dough. Pull dough over and up (folding the pasty in half), gathering and crimping across the top. Make a vent in the top. Bake on baking sheet at 425 for 15 minutes and then turn oven to 375 and bake for an additional 45 minutes. Melt 1 teaspoon butter in 1 Tablespoon of water and during the last 15 minutes pour in the vents. When done, take out of the oven and leave on the cookie sheet. Place a piece of wax paper and towel over the cookie sheet and leave for another 10 minutes. This allows the pasties to steam.
Note: Rena"s grandma would often add carrots or rutabaga to her pasties. She also serves with either gravy or catsup. This is, however, not how a true Cornish pasty was served.
FINGER PASTIES
~Recipe from Rena Bucher
CRUST
1 large 8 oz. cream cheese
2 T. of margarine
2 c. flour
½ t. salt
FILLING
1 lb. ground beef
1 medium potato, grated
1 medium onion, grated
2 t. salt and pepper
DIRECTIONS
Mix the salt into the flour and cut the margarine and cream cheese until it forms into dough. Chill for several hours. Mix the ground beef, grated potato, grated onion, 2 teaspoon of salt and pepper. Roll out a piece of dough. Using a biscuit cutter, cut and fill each round with a small dollop of the mixture. Fold over the round and seal using a plastic fork. Bake at 375 for 15 minutes or until golden brown.