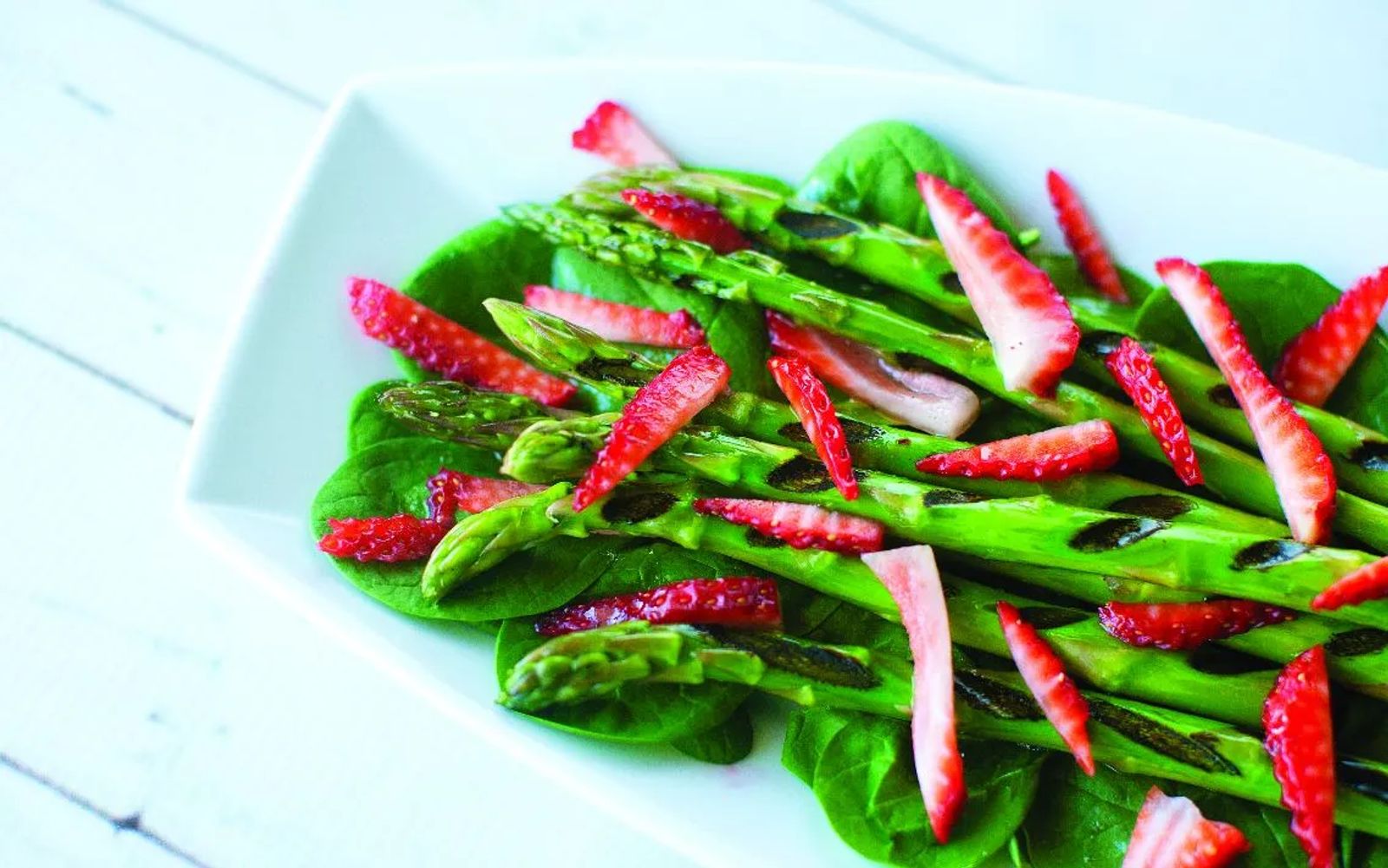 Taste of the Valley: Heralds of Spring!
Add color to your dinner table with asparagus and lush berries
They are the harbingers of spring, the realization that despite what snow and cold may surround us, spring will come.
Asparagus and strawberries are available just about year round, but the quality, flavor and abundance grow exponentially when they come from U.S. producers.
With this bounty, it is easy to buy in large quantities. And with a variety of recipes, the family should not have to grow tired of these wonderful flavors.
Celebrate the season with Strawberry Lemonade or serve Strawberry Fool. (Fool is a dessert that dates back to Colonial America with a recipe brought with them from the Old World).
Combine the flavors of asparagus and strawberries with Carl Kurakawa's Grilled Asparagus with Strawberry Vinaigrette, or chase off the lingering effects of a Montana winter with Asparagus-Potato soup.
Pair these offerings with your family asparagus and strawberry favorites, and you can spread the tastes of spring almost to summer.
Enjoy!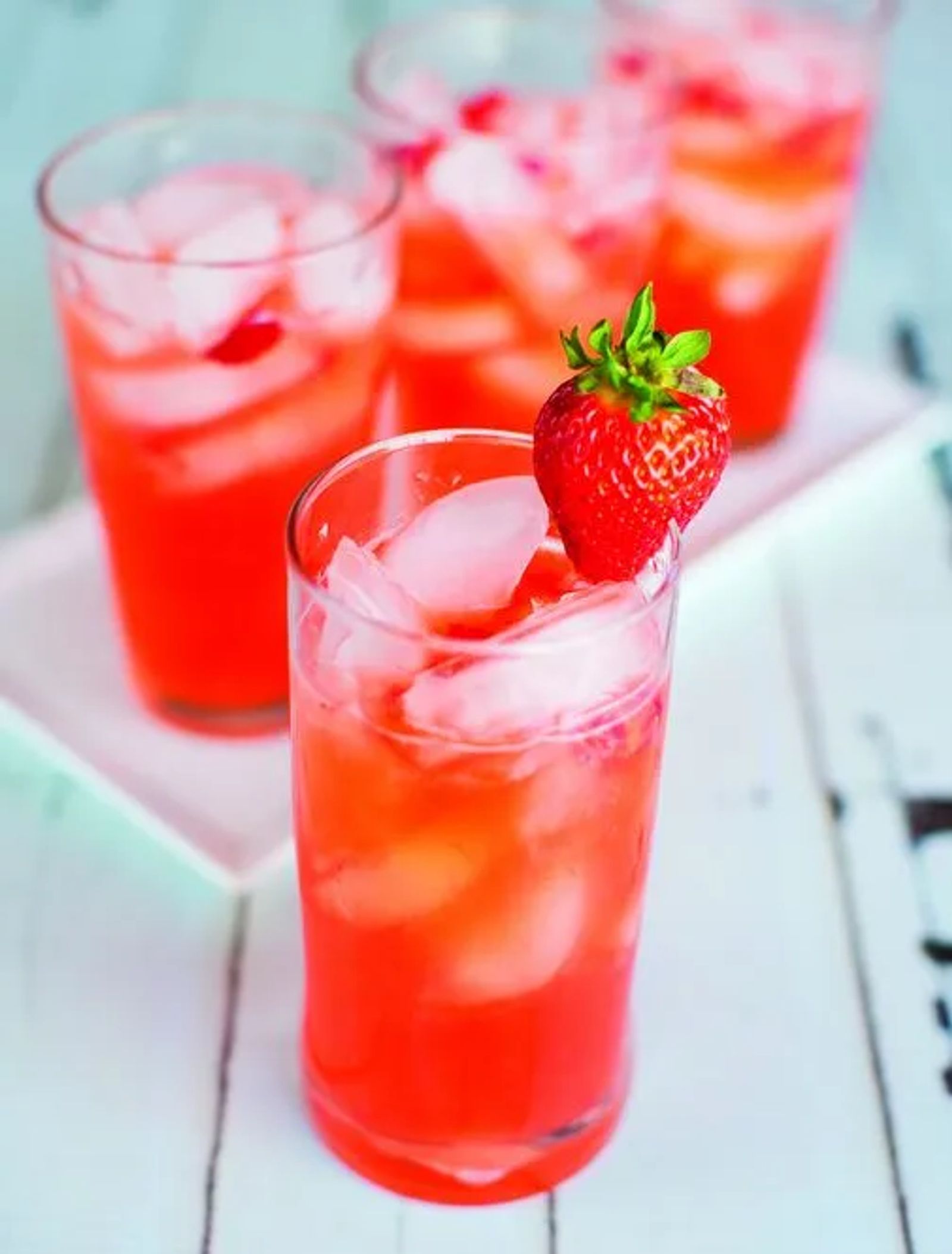 STRAWBERRY LEMONADE
2 c. chopped hulled strawberries
1/2 c. sugar
1 12 oz. can frozen lemonade
Combine the strawberries and sugar in a bowl and mix well, pressing the strawberries with a spoon to extract juices. Let the mixture sit at room temperature for about 45 minutes. Make the lemonade in a pitcher according to package instructions. Put 2 tablespoons of the mixture in a tall glass, add ice and top with the lemonade.
STRAWBERRY FOOL
16 oz. fresh strawberries, washed, hulled and cut into large dice
½ c. sugar
Pinch salt
1 T. orange liqueur (optional)
1½ c. heavy cream, chilled
Combine the strawberries, sugar and salt in a medium saucepan; stir to combine the sugar and strawberries. Cook over medium heat, stirring frequently and pressing down with spoon to extract juices, about 10 minutes, until thick. Remove from heat and skim any foam from the surface. Cool to room temperature. Stir in orange liqueur, if using. Transfer to covered bowl and refrigerate until cold, about 20 minutes. (If not using right away, this can be refrigerated for several days). Just before serving, whip cream in a large bowl until it supports soft peaks. Using a rubber spatula, fold in the chilled strawberries, until nearly incorporated, leaving a few streaks of whipped cream and berries. Serve immediately in small dishes or wineglasses.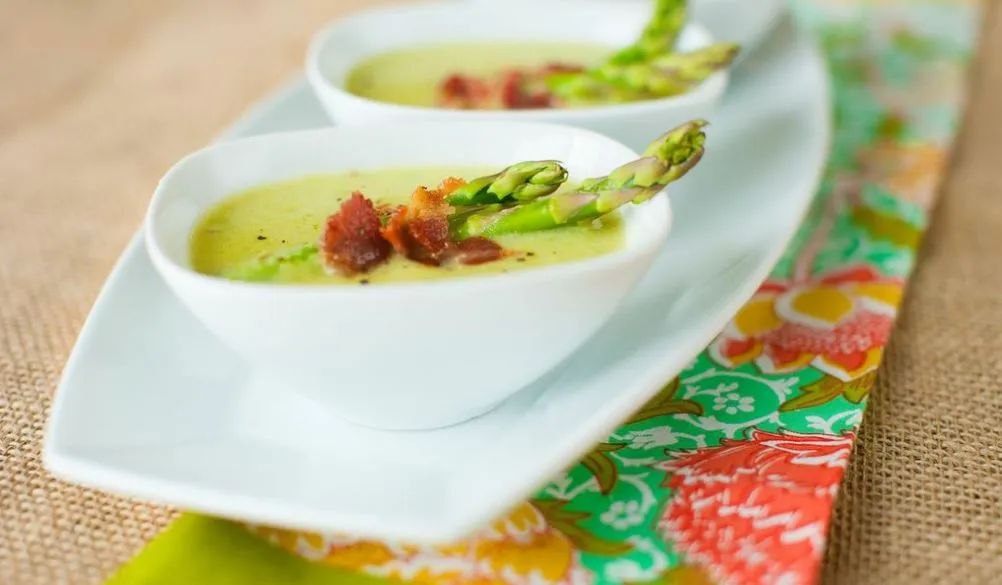 ASPARAGUS-POTATO SOUP
2 slices of bacon, cut into pieces
2 c. chicken broth
2 potatoes, peeled and cubed
1 lb. fresh asparagus, trimmed and cut into ½ inch pieces
1 small onion, chopped
1 t. kosher salt
2 c. milk
2 T. flour
Freshly ground pepper
Fry the bacon in a large saucepan until brown. Remove with slotted spoon and reserve for garnish. Add the potatoes, asparagus and onion to saucepan and saute until soft, about 4 minutes. Add the chicken broth and salt and cool until vegetables are tender, about 30 minutes. Place the mixture in a blender, food processor or use an immersion blender and process until smooth. Return to saucepan.  Whisk together the milk and flour in a quart measuring cup or small bowl until it combines. Whisk into the soup. Heat thoroughly. Add freshly ground pepper and adjust salt to taste.  Ladle into bowls and top with reserved bacon crumbles.
GRILLED ASPARAGUS WITH STRAWBERRY VINAIGRETTE
            Recipe from Carl Kurakawa
1 lb. fresh asparagus
Olive oil
1 bunch washed spinach
½ c. vegetable oil
½ c. sliced fresh strawberries
2 T. vinegar
Sugar to taste
Salt and pepper to taste
Snap ends from the asparagus and rinse well. Pat dry with paper towels. Brush asparagus with olive oil and season with salt and pepper. Grill asparagus until tender crisp. Cut spinach in long, thin strips and place on a plate. Place grilled asparagus on the bed of the spinach. Pour vinaigrette over the asparagus and garnish with sliced strawberries.
STRAWBERRY VINAIGRETTE
Combine the vegetable oil, sliced strawberries, vinegar, salt and pepper until blended. Add sugar to taste (depending on the sweetness of the strawberries).