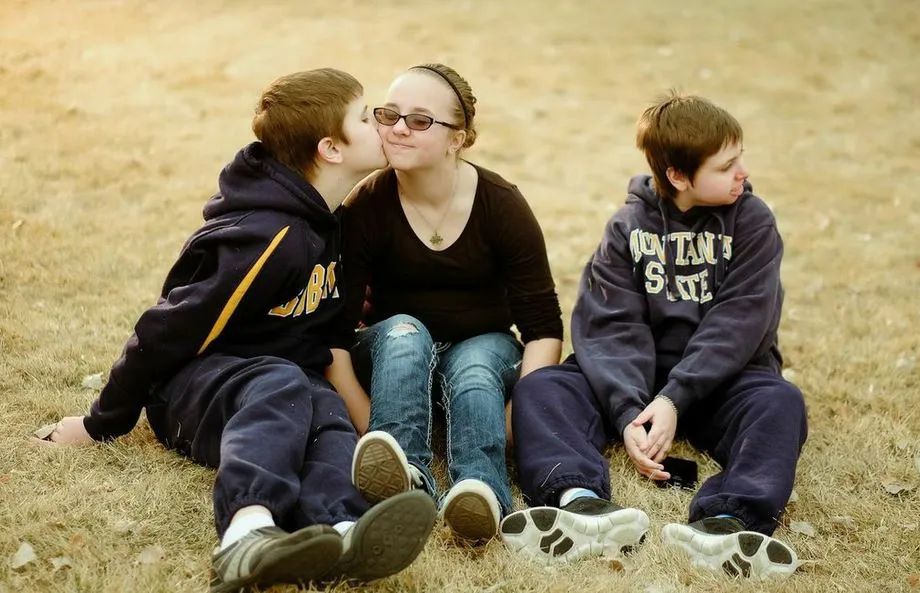 Teen takes her brother's disabilities in stride
A Day in the Life of Dani
In so many ways Dani Jorgensen is a typical 12-year-old. She's excited about school and is in a gifted and talented program. Like every girl her age, she adores her BFFs, and not long ago she got a puppy – a little black ball of energy she's named Raven. Of course, the puppy sleeps with her.
Although her life is typical in so many ways, her home life is anything but the norm. Well, that is unless you ask Dani. It's perfectly normal to her to have two older brothers with severe autism and epilepsy. When someone asks why they are the way they are – why Damon drools, why Derek only says a few words – she matter-of-factly tells them it's because their brains are different.
Dani has found a place where she can share her experiences with kids who know how it feels to live with siblings who have disabilities. It's called Sibshop, a program of Easter Seals, a national organization that supports people with disabilities and their familes. Sibshops are held four times a year and offer these children a much needed getaway with fun, raucous activities, silly games, snacks, and quiet times when they can open up about their life.
"The experiences they share can be so hard but it can be so amazing," says Kelly Melius, the Sibshop coordinator and autism specialist at Easter Seals-Goodwill in Billings. "It's hard for them to find others who share that experience. They develop this instant bond because they know what the other is going through."
Sibshops are for 8 to 13-year-olds, and the goal of Sibshops is to celebrate them – to give them something that's just for them, Melius adds.
Dani spent a good part of her childhood in a waiting room, her mother Jill Sanderson says. While her brothers went to occupational therapy, physical therapy, doctor's appointments and other activities, her mom says Dani never complained.
Dani sees it differently. To her, it was her special time she got to spend with her mother drawing, coloring and sharing. She treasured every minute. These days, Jill has a personal care attendant who comes to the house to help with the boys, who are 16 and 14. It gives Jill and Dani more time to hang out one-on-one.
"I try really hard to have that time when it's just us," Jill says. "We take off whenever we can."
Derek, Dani says, is funny, and when he wants something, he's all "lovey." She lets him watch his favorite show, Blues Clues, on her iPad.
"The best part is when he gets really giggly and runs toward you with his arms up to have you tickle him," she says.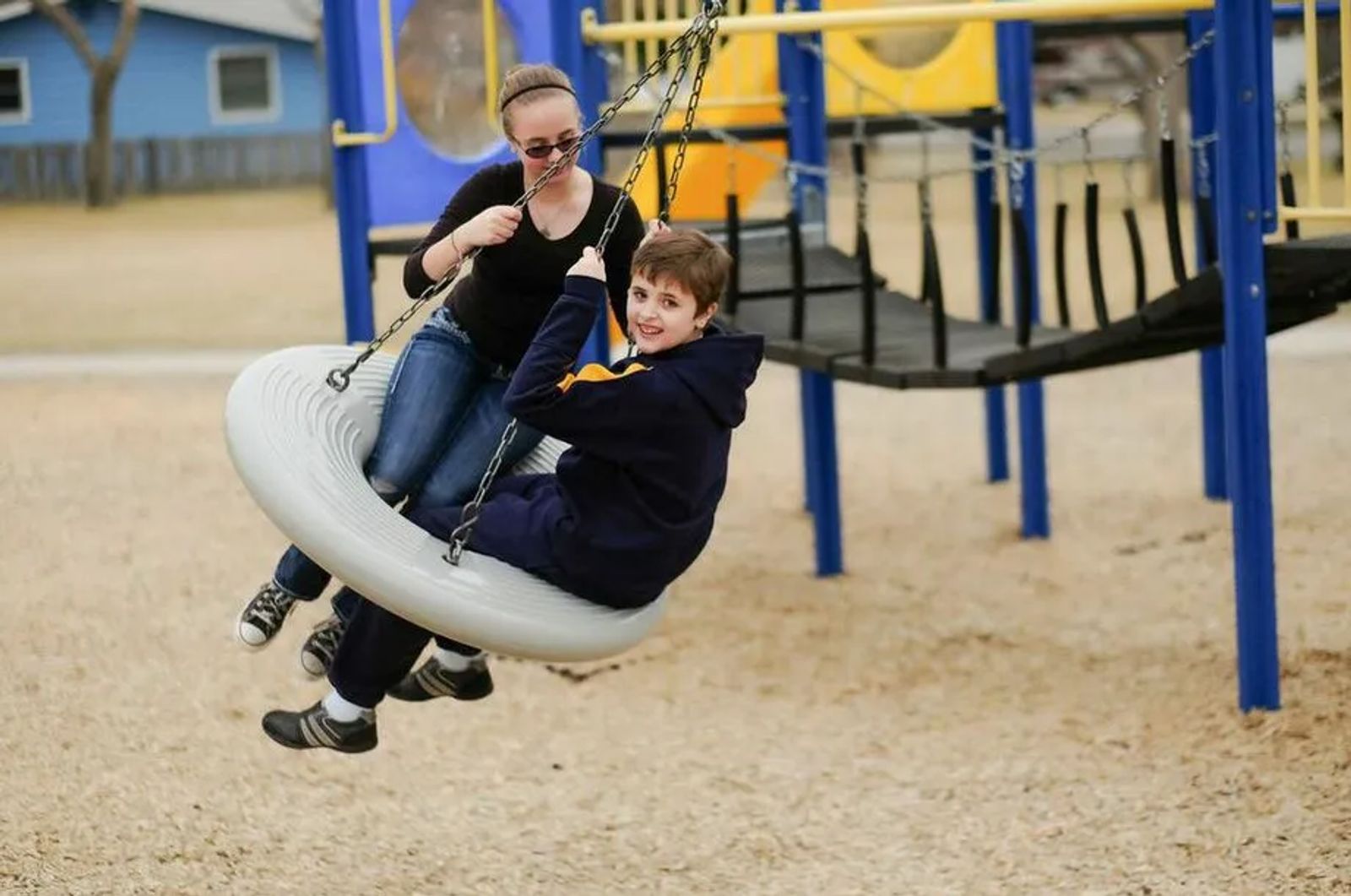 If there are difficult times, Dani can't recall them. Her life has been different from the beginning, and from her perspective, it is better. She has a 9-year-old half brother, and when she stays with her father, she laughingly says she can't get a moment's peace because her little brother won't stop pestering her. It's also a little strange when she visits a friend who doesn't have siblings with disabilities, she says.
Jill says Dani has a special way with her brothers, an innate knowledge of what they need and a special connection that's uncanny. She helps with them at home and even when she was little she had their full attention.
"She can get Derek to do anything," Jill says.
Indeed, Dani has taught Derek to do her chores. He loads the dishwasher and does her laundry. He likes being a helper, Dani says. When Dani has a half day at school she goes to Derek's school to help out. Sometimes adults misunderstand Derek and his intensity. Dani is always his advocate when her mother isn't there.
"Sometimes it's nerve-wracking to me when I'm talking to adults," Dani says. "I'm always nervous that they're not going to like me doing that, so I'm always hesitant to say something – but I always do."
Although college and career are years away, Dani says she is planning on becoming an occupational therapist and wants to work with the disabled. She has the compassion and skills to do well at the job, Jill and Kelly both agree.
"I would be good at it because I don't think many occupational therapists have the background that I have," Dani says.
When she's a little older, Kelly says she would love to have Dani job shadow with the occupational therapists at Easter Seals. Until then, Dani has her sights set on getting training to be a babysitter. When she's 14 she will age out of the Sibshops program, but can volunteer to help out and stay connected.
"The unconditional love that she gives her brothers is so pure and so real and authentic, it inspires me," Kelly will tell you.
To Dani, it comes naturally. The best part of her day, she says, is when she says goodnight to her brother Derek. Dani admits, "He will hug you and won't let you go."
THE SIBSHOP
A place where kids can be kids
This one of a kind social group for sisters and brothers of those with disabilities is a great way for kids to unwind and connect. The next meeting of the Sibshop will be May 1st from 10AM to 2PM. For more details on location and how to sign up, feel free to call Kelly Melius at 657-9728 with Easter Seals-Goodwill or Tricia Kirk with STEP, the program"s community partner at 248-2055.