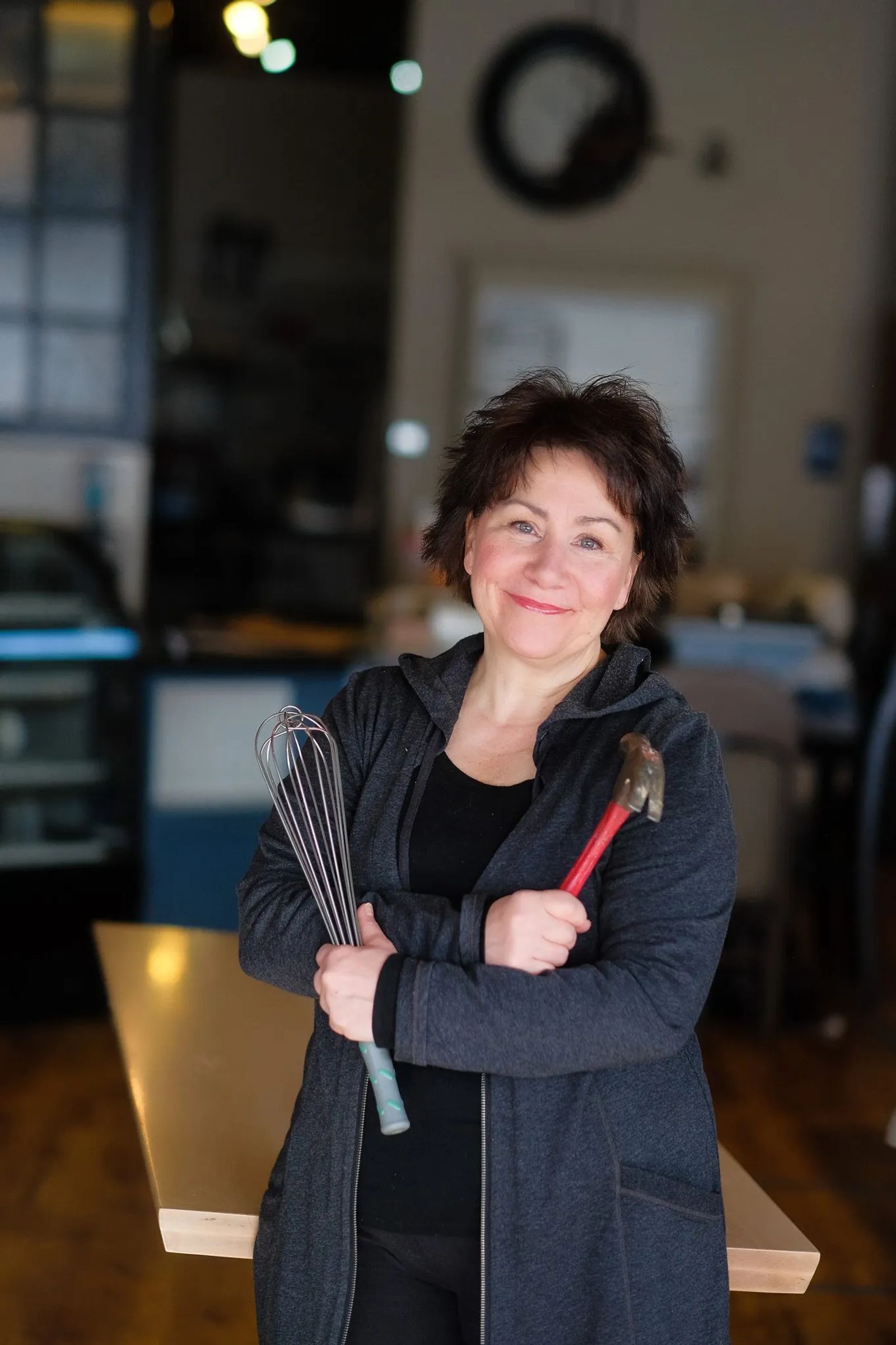 The Evolution of Harper & Madison
Downtown hot spot takes a new turn in cuisine & atmosphere
In the midst of staggering success, Joanie Swords decided to shut down her business, Harper & Madison. Located in the tree streets in downtown Billings at 3115 10th Avenue North, the quaint eatery became a hub for people of all walks looking for baked goods made in-house, coffee, lunch and camaraderie. Word spread, and the place began to fill up. Lunch lines were sometimes out the door, and tables were scooped up as soon as they were vacated.
"I didn't intend to open a restaurant," Swords says, who bought the building in 2010 and opened Harper & Madison a year later. "It was getting so busy, it was no longer my business."
Getting people in and out fast wasn't ever in Swords' business plan. She knew there were plenty of places to get lunch, but not a lot of places where you could slow down and take in an atmosphere of gentleness, built on the idea of taking time to enjoy the people making your food and the people around you sharing the experience.
This wasn't a rash decision for Swords. She deliberated the fate of her business for nearly a year before deciding to make any changes. Swords is a savvy businesswoman who has run catering and baking businesses before. She understands formulas paired with labor and food costs and how to keep an enterprise afloat. But she didn't start H&M to make money. She started it to build community and create a space where patrons could feel calm and loved. So when Joanie became unable to stop to say hi to her customers in the mornings, she knew something needed to change.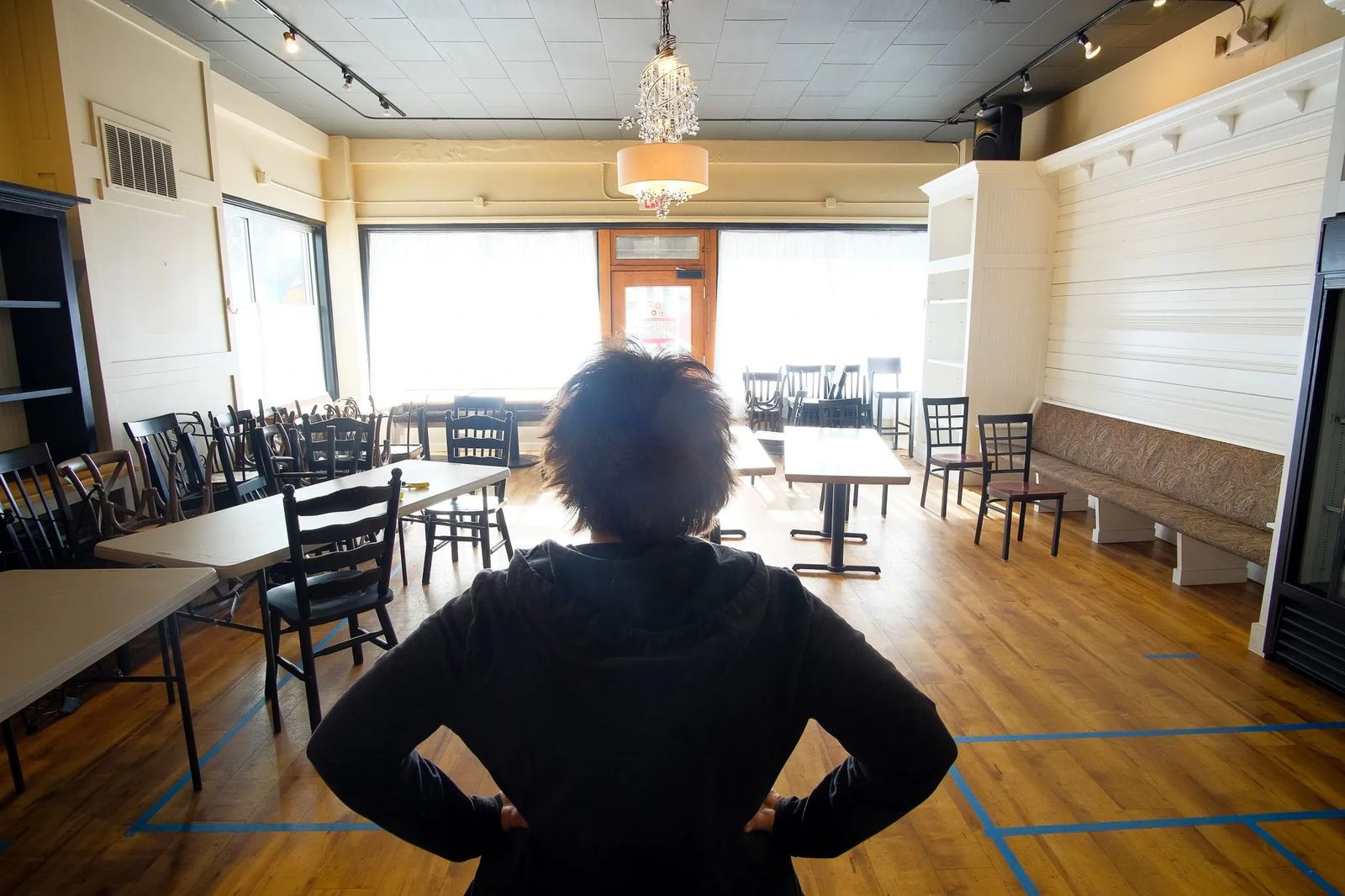 "The busier we got, the more I felt that was slipping away," Swords says. "Having people in and out so fast and everyone working as hard and as fast as they can—it was exhausting. It wasn't' feeding my soul, or my staff's soul."
In desperation, she put the business on the market. But that didn't feel right, either. "I love that space and I love what has been created there," she says. So, she decided to fix what she has by focusing on what she loves about her business.
"I love the mornings, the gentleness, the chance to talk with people, the chance to make them feel welcome. It's their space," Swords says. She saw no other way to return to that idea unless she closed the business and made some changes.
So she's evolving the establishment into a multi-use space, one that functions as a bakery, café, and gathering space during the daytime and a special event venue in the evenings.
The restaurant will gain a few more seats, but the footprint will not be expanded. James Kordonowy of A&E Architects is working with Swords to revamp the space so it flows better.  She's hoping to reopen in late April or early May.
When Harper & Madison does reopen, it will have one menu focused on food that "can take you from 7 a.m. to 2 p.m.," Swords describes, creating more of a brunch atmosphere from Tuesday – Saturday. Closing the bakery and café at 2 p.m. (instead of 4) will allow the staff time to prepare for events in the evenings.
Swords has also teamed up with Jeremy Engebretson of Lilac to create the new menu and bring the tastes of Engebretson's bold and brilliant palate to Harper & Madison.
"He's inspiring to me," Swords says. "His staff is amazing, plus he's one of the finest chefs in Montana. My staff is very excited about the chance to be creative. They are all too talented to be making the same Paninis every day."
Swords' skills in the front of the house will help strengthen her collaboration with Engebretson, bringing her love of the restaurant world into both restaurants. "For a lot of people, the only time they get to talk is when they go out to eat. Being served something lovely in an environment where you can relax or feel like you're special is just a fantastic vehicle."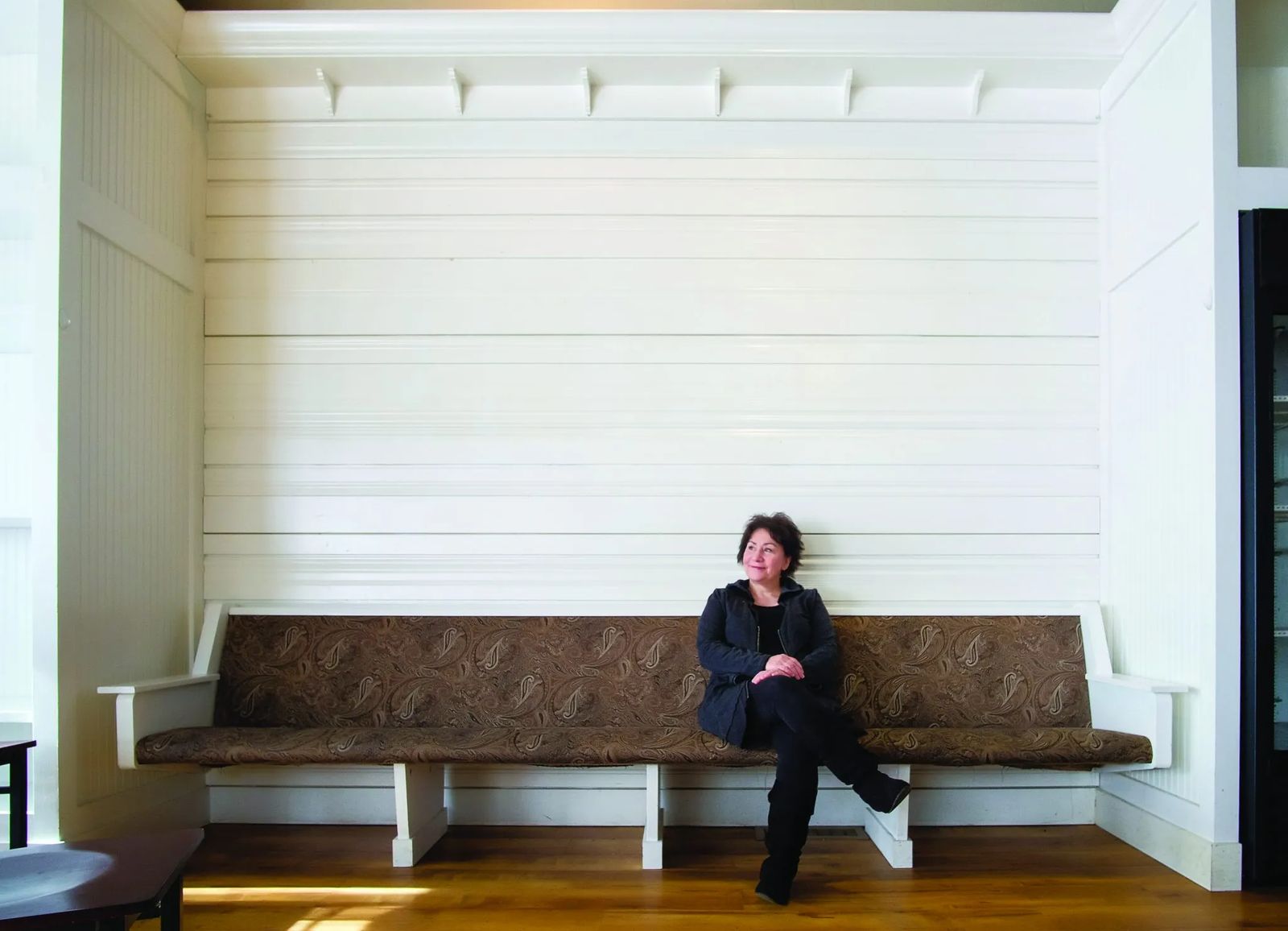 Special events, such as Lilac's wine dinners and beer parings, will now be hosted at Harper & Madison, which gives both organizations a chance to offer such unique dining experiences.
Swords says putting the brakes on Harper & Madison has been entirely satisfying. "I am fortunate that my business was successful and that I was confident that I built enough trust with people that they will come back and forgive me for closing and trust me that it will be even better when it reopens."