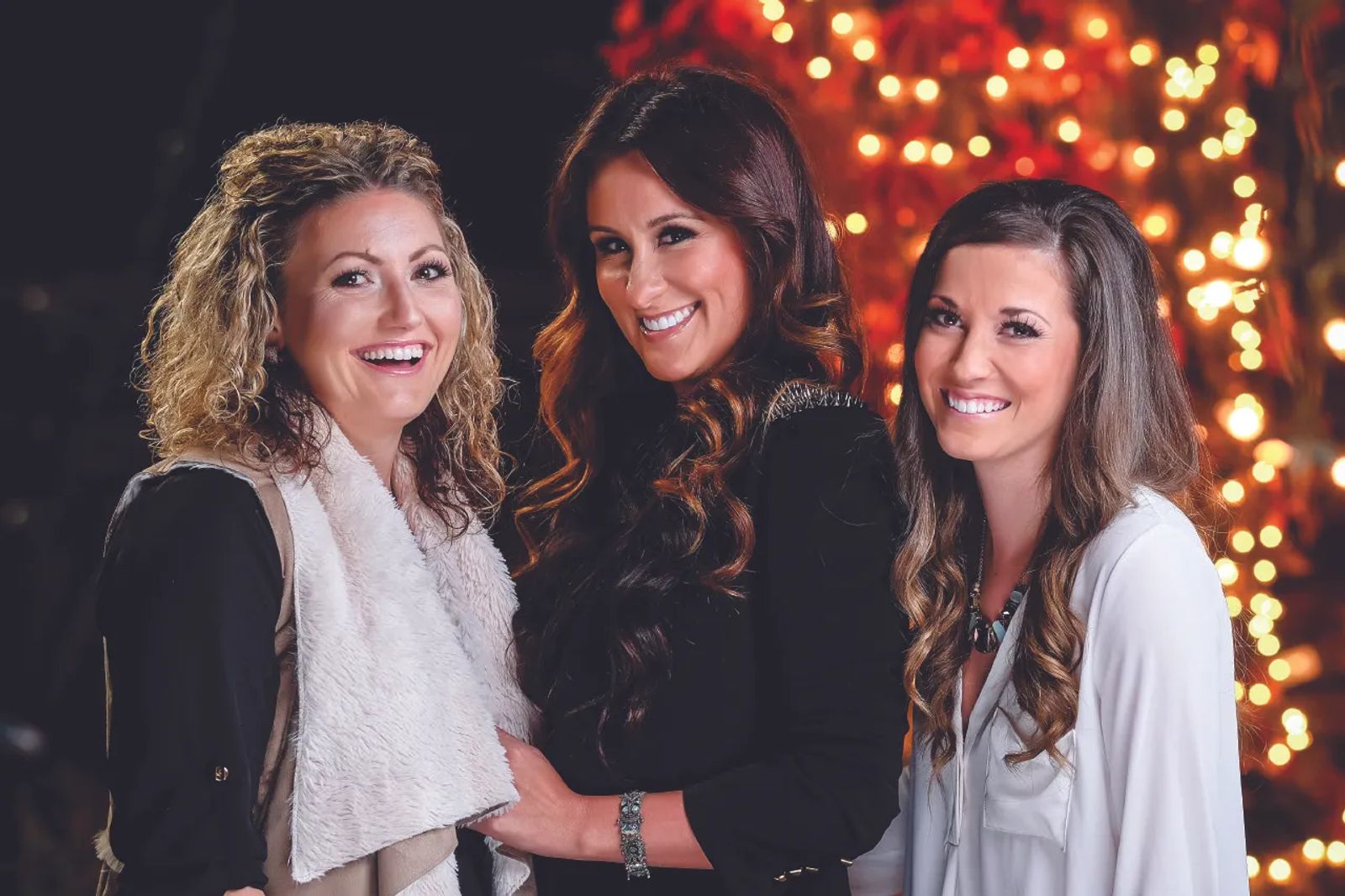 The Gift of Glamour
Sparkle & shine this holiday season
When the lights dip low and the holidays usher in the softer, more candlelit affairs, it's time to dust off those outfits that sparkle and make sure your face does just the same. From the romantic smoky eye to pulling off those long and flirty lashes, the experts share a few tips to make sure you put your best holiday face forward.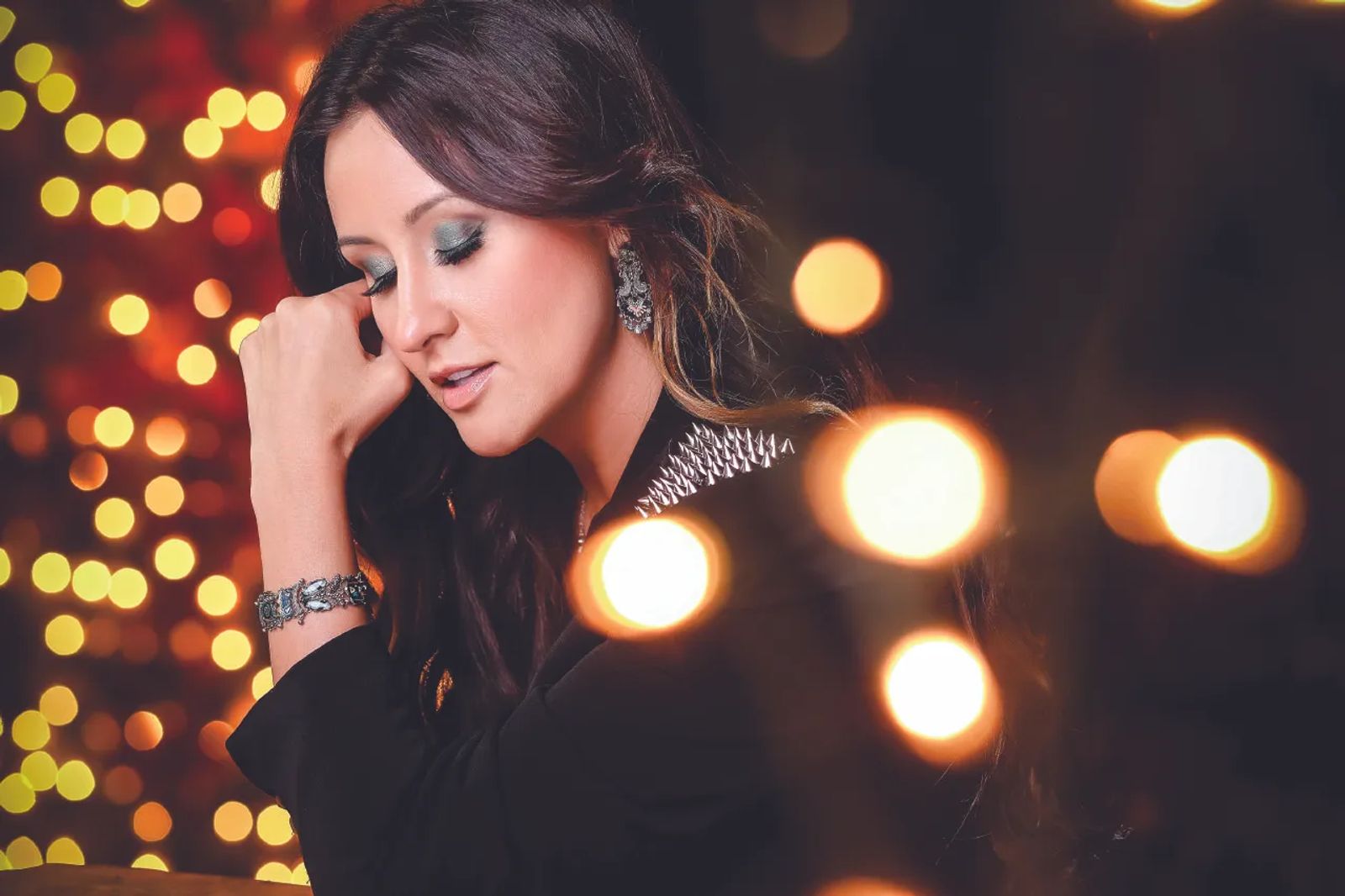 RED CARPET READY
Celebs like Katy Perry and Demi Lovato have made us drool over their daring approach to the colorful smoky eye long enough. We may be used to neutrals in grey, bronze or even black, but Brooklyn Spa makeup artist, Cristina Burns, dares us to take it up a notch and find your standout hue. Once you've chosen your color, keeping in mind that green and blue are "in" now, the key to a successful, long-lasting smoky eye is adding primer, shaping and blending.  Color goes on more evenly and certainly distributes more perfectly when you start with an even skin tone and primer that will make it last all day and night. Deep rich colors require more attention. Add the darkest color in the palette first by shaping from the outer corner of your eye inward. Draw, then blend, draw and then blend.  Blending offers a soft look that won't look overdone. Layer gradually with a tapered brush to accomplish the depth of color you wish.
GETTING THE LOOK: Sugarlash extensions (applied by a professional), Alchemy Mineral Blends in Pearl, Alchemy Mineral Blends in Juniper, Make Up For Ever in Metallic Taupe for the brows, MAC Cosmetics in Liquidlast, Estee Lauder Double Wear in Onyx and BLINC Mascara Amplified. Makeup Artist: Cristina Burns, Brooklyn Spa
ARTSY ACCENTS
With bold eyes, try bold jewelry in creative textures and designs.  Perfect for coupling is AYALA BAR's classic collection found at Joy of Living.  Mystery meets bold, the perfect party pair.  Joy of Living: AYALA BAR Earrings: $119 AYALA BAR Bracelet: $265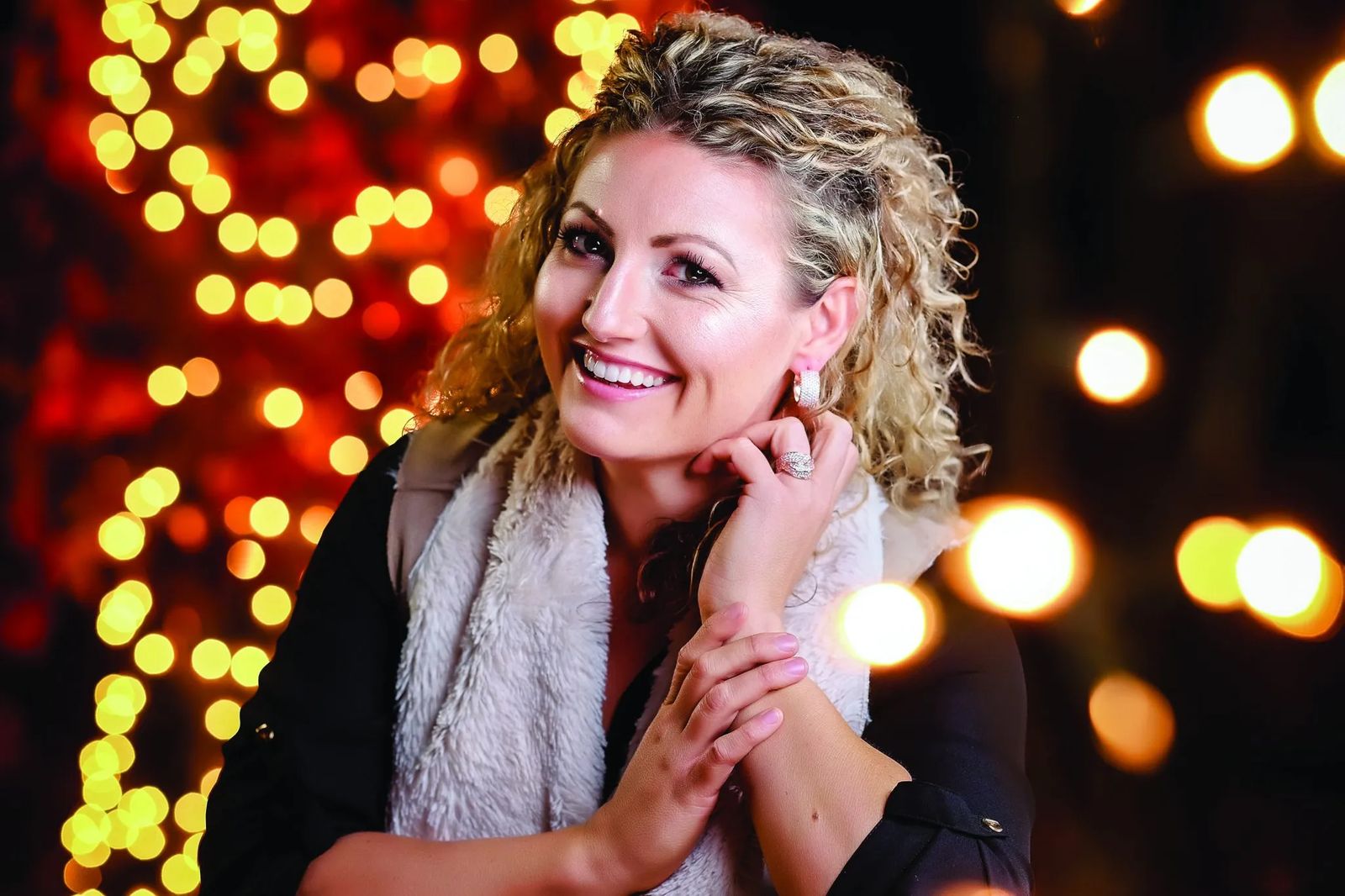 STROBE LIGHTING
Just as soon as we have mastered contouring color on our cheeks, trendsetters present us with a bright, new look for our makeup routine.  It's called strobing and it is the hottest makeup trend, especially during the holiday season when we find ourselves in front of the camera more often. This effect draws attention to the places that the camera's flash would highlight. Forget the caked on powder on noses, cheeks and brows and instead, let them shine. By layering highlighter in areas, it gives your complexion a dewy, healthy glow. It's as easy as applying a shimmer powder or highlight stick. Sephora Makeup Pro, Jenna English, gives us three helpful tips to achieve the best results, "First, make sure your skin is hydrated.  The highlight will look the best if the skin is moisturized and smooth.  Secondly, even out your complexion with your favorite foundation. To complete the look, utilize both matte bronzer and blush." After your foundation is complete, layer on the shimmer to your favorite features. Highlight the tops of the cheekbones, temples, just below the brow bone, the top of the Cupid's bow, the bridge of your nose and the center of your forehead and chin but don't dust your entire face (a mistake we make with bronzer as well).
GETTING THE LOOK: For those with fair skin, a champagne shade will be most flattering. Try Benefit Watts Up Highlighting Stick. If you have a light to medium skin tone, a pink champagne shade would be gorgeous like Becca Shimmering Skin Perfector Pressed or Poured in opal. Those beauties with olive skin shine in gold-toned shimmers like Benefit Sun Beam. Those with darker skin should try terra cotta tones like Nars Multiple in South Beach or Becca Shimmering Skin Perfector in Topaz. Makeup Artist: Jenna English, Sephora at JCP
BLINDED BY THE LIGHT
Jewels that burst with sparkle and shine are your perfect accent to the glowing essence of strobing.  You can fake the shine by choosing Cubic Zirconia stones that glitter just like the real deal diamonds.  JCPenney Rose Gold Huggie Hoops: $212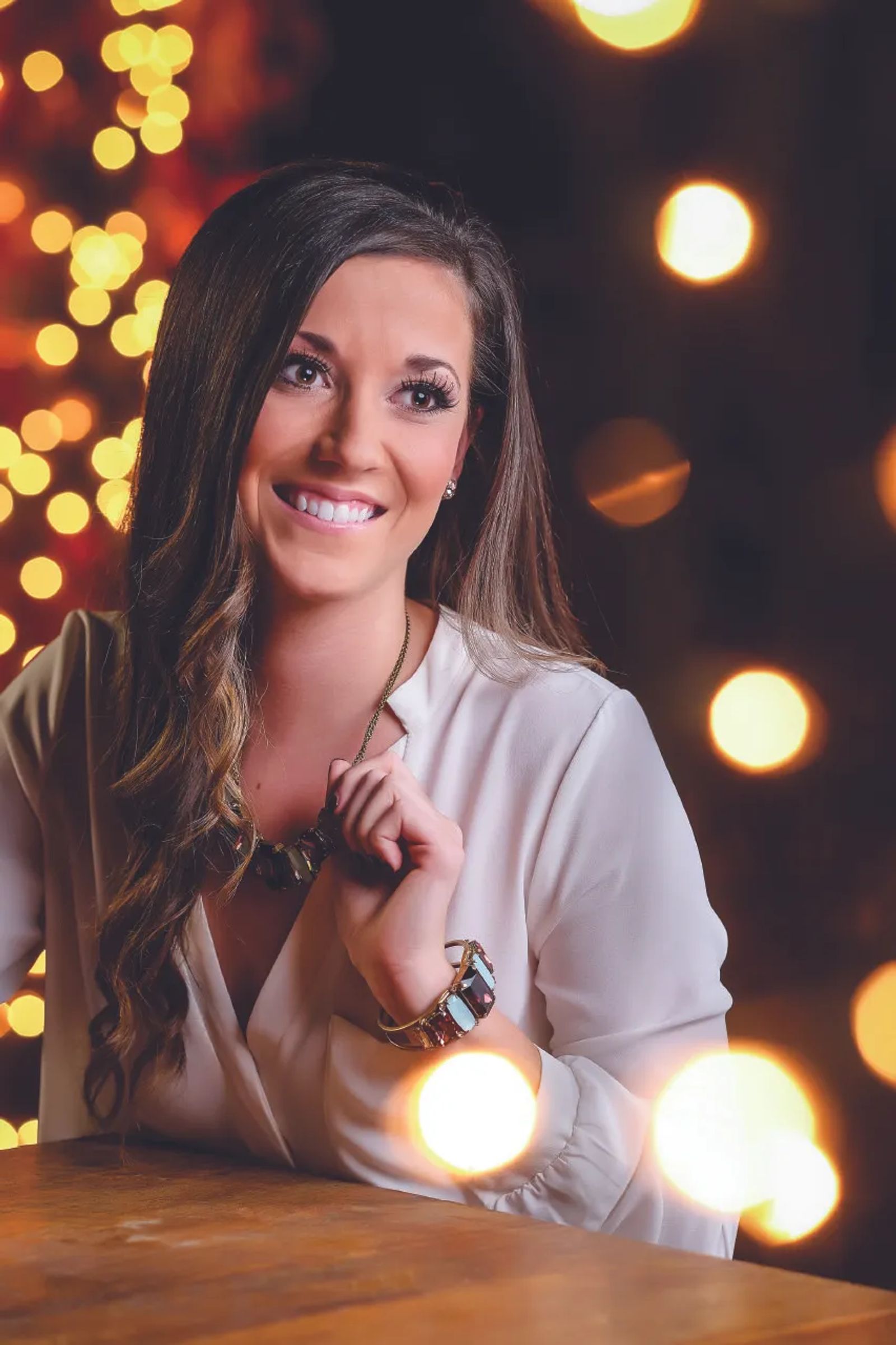 EYES THAT SPEAK VOLUMES
Women are most envious of long flirty lashes.  For years, we layered coats and coats of mascara hoping to extend lashes to new lengths. Most of us ended up with flaky, clumpy spider legs fluttering off our faces. False lashes have solved that problem. But, you still have to learn a few helpful hints to get a clean, yet naturally enhanced look. Katie Ellis, owner of Bottega, is proof you don't have to be a professional to apply makeup like one.  Secret number one is to put eyeliner on both eyes before and after applying the lashes.  Katie informs us that, "You will have a cleaner line and more control over the lines of the lashes this way."  Her other two secrets seem pretty easy. Curl natural lashes before applying fake lashes, and, "It is very important to place the fake lashes directly on top of the true lash line to ensure the correct look."  You might just get so addicted that you ditch the five layers of mascara and apply one sweep of lashes instead.  Keep your look all about the eyes by playing with bronze and neutrals in your shadows and lipsticks.
GETTING THE LOOK: Eye shadow primer: MAC Pro Longwear Paint Pot in Painterly, and MAC lash style #7
SOPHISTICATED STATEMENT
The holiday season is the perfect time to celebrate draped in glamorous jewelry.  Sorrelli styled jewels are timeless. These charms are easily dressed up for your holiday gala or worn during the day to add a little sparkle to your cold weather sweaters.  Bottega: Sorrelli Baguette Bib Necklace in Sangria $180, Sorrelli Baguette Cuff in Sangria $140, and Sorrelli stud earrings $30.