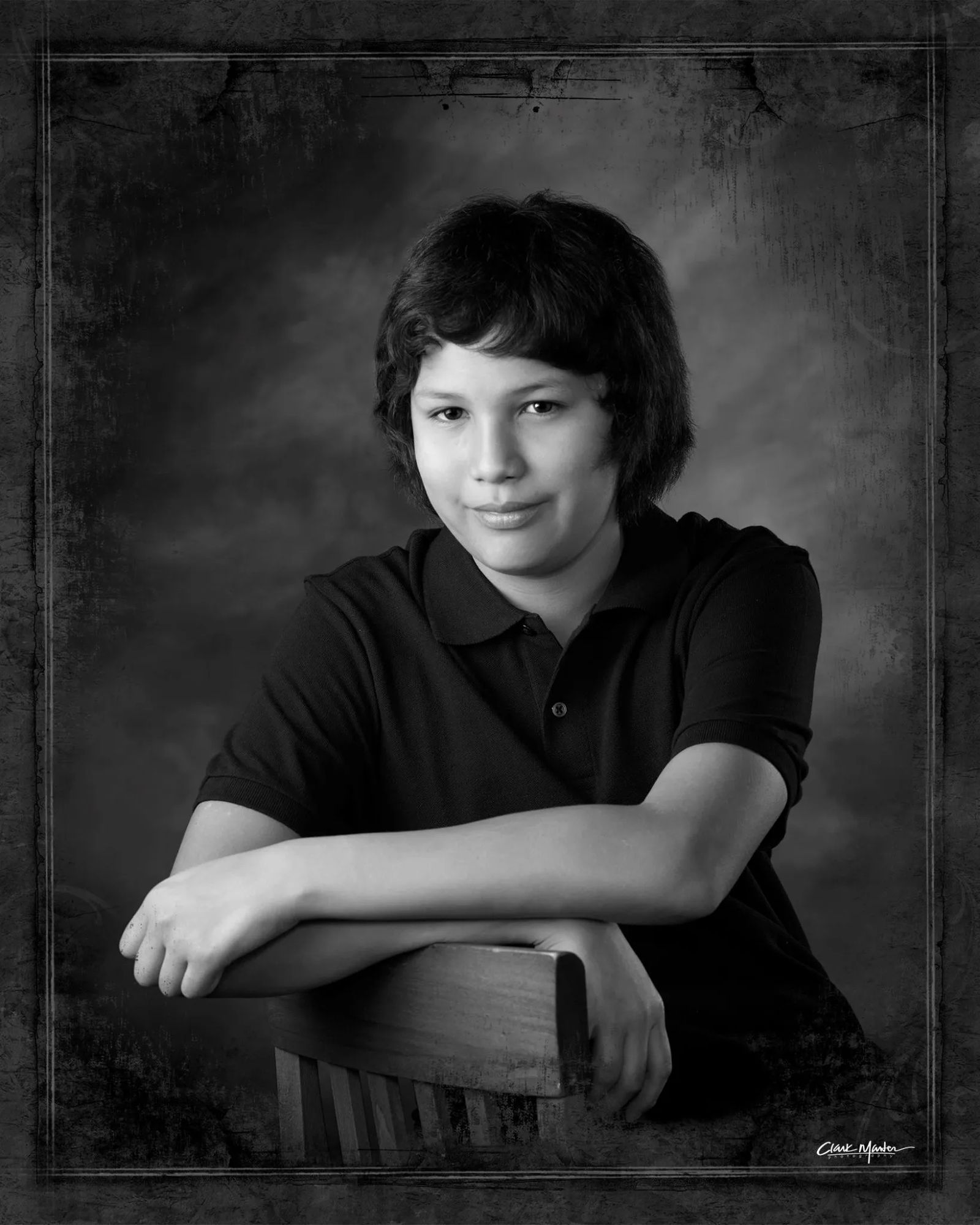 The Heart Gallery: Steven
This artistic & athletic kid needs a family of his own

"Steven has a passion for family, especially his siblings," says Diana Tolstedt, a foster/adoption recruiter with Wendy's Wonderful Kids. That is why this 13-year-old boy refuses to give up, holding out hope that an adoptive family will be found. "He is a very sensitive young man, who wants to be accepted, loved unconditionally," Diana says.
What is hard to comprehend is the amount of sadness and disappointment this young man has already faced in life. Even though he has two sisters, ages 11 and 12 and two brothers, ages 3 and 7, Steven is the only child in his family who is still waiting for that forever home. After waiting for so long, Diana says, "It's hard for him to believe that he deserves to have a family."
Steven finds joy in drawing Anime, playing board games, and Pokemon. When it comes to interests, this teen is both creative and athletic. One side of this soft-spoken kid loves to build things. The other side loves to rip it up on the court playing basketball.
One thing is a constant in Steven's life. He truly misses his siblings and would love nothing more than to be back in contact with them. When asked about what kind of family he'd love in his future, he says simply, "Someone that cares about me more and never leaves me out and doesn't abuse me."
"Steven is polite and always ready with a 'thank you.' He enjoys spending time with others, having one-on-one attention," Diana says. She's quick to add that this young man is a teen who deserves a whole lot more than he's been dealt in life. "Steven has a good heart."
To learn more about Steven or about the foster-adoption system in general, please call Lori Ketchum at 657-3120. While Steven is in need of an adoptive home, many times the primary goal for children in the system is to have a temporary placement while social workers strive to reunify them with their biological family. Each family wanting to become a licensed foster/adoptive home must undergo 18 hours of mandatory training to learn the tools needed to become a successful foster family.
You can also visit The Heart Gallery at Rimrock Mall in Billings to see the faces and stories of some of the area's adoptable kids. Each child is represented with a gallery photo and their short bio so you can read more about that child and contact a social worker if you'd like to learn more about fostering or adopting.