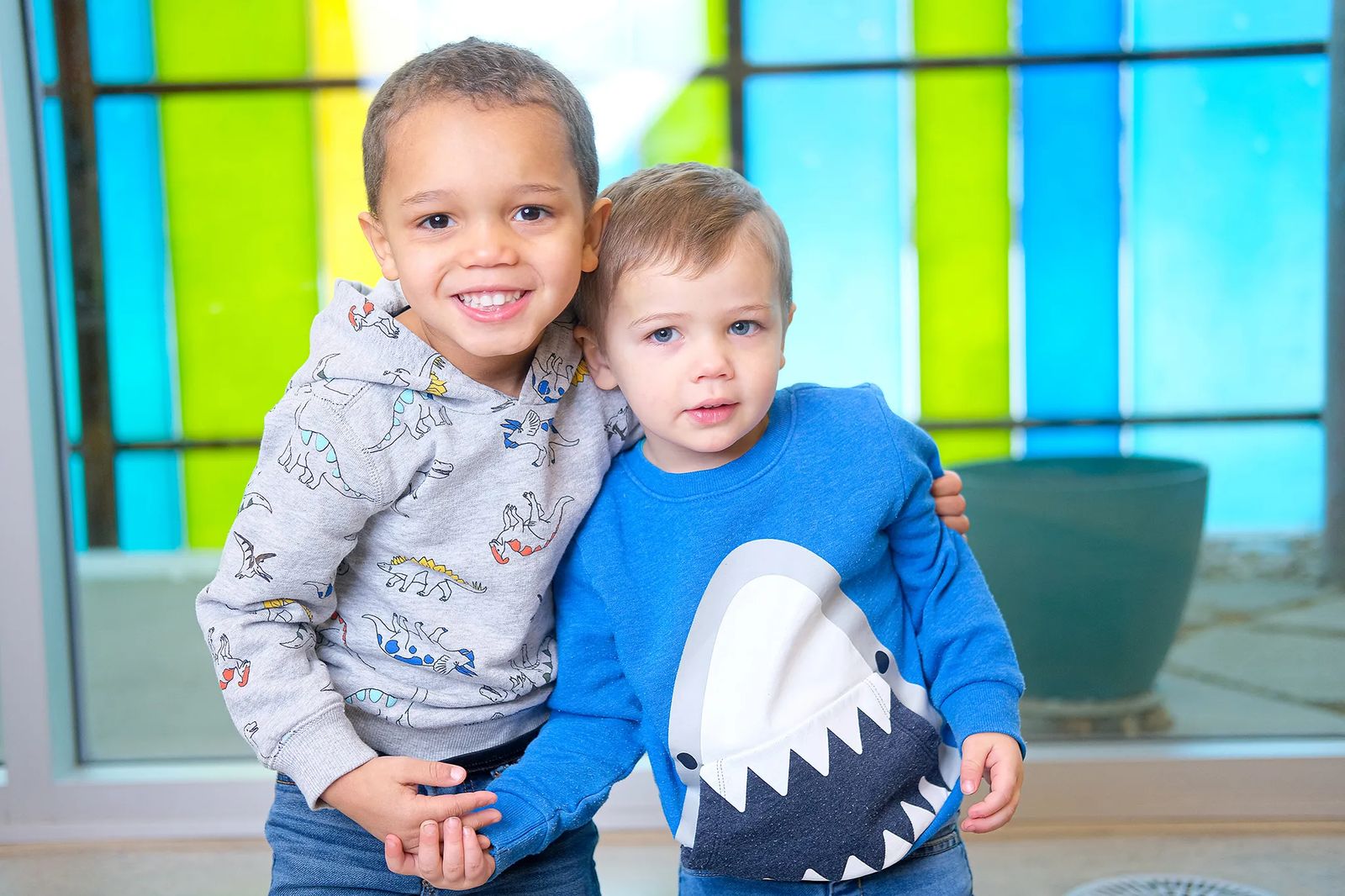 The Heart Gallery's Kaleb & Xander
Two adorable brothers in need of a forever family
A trip to the Billings Public Library with 4-year-old Kaleb and 2-year-old Xander turned out to be quite the adventure. There were books to look at, places to explore, pennies to throw in the pond and running, always running, to be done.
Chante Tipton smiles as she watches them explore.
"Everything was new to them when I got them," she says. She's been fostering the boys since last April.
When the two boys arrived, she says, "They didn't actually know they were brothers." They came from a foster home of seven. "They have definitely bonded and are little besties now."
Just like most kids their age, they love cartoons. The superhero show "PJ Masks" is their favorite. They love to color and, of course, they like to play with trucks. Chante laughs as she shares, "They like to be little fashion models. They love nice clothes." She pauses and says, "Kaleb, come over here and let us smell your cologne."
Kaleb has been in care since he was 4 months old and Xander since birth. Their biological parents couldn't provide a safe and sober home for the two.
"We are hoping to find a home that is able to take both boys to ensure they can grow up together," says Jenn Webber, a child protection specialist supervisor with the Department of Child and Family Services. "They are loveable boys who just want to be a part of a family they can call their own."
While Chante adores the two boys, she knows, as a single working mom, that they really need both a mom and a dad in their lives.
"Kaleb needs a dad. He talks about a dad all the time. He needs a mother-father figure for sure," Chante says. "It kills me that I can't give that to them. They are awesome little boys that have definitely been through a lot before I got them. I hope they can be loved and cherished as much as I love them."
TO LEARN MORE ABOUT KALEB AND XANDER or the foster-adoption system in general, call Jenn Webber at 406-657-3120. While these boys are in need of an adoptive home, many times the primary goal for children in the system is to have a temporary placement while social workers strive to reunify them with their biological family. Each family wanting to become a licensed foster-adoptive home must undergo 18 hours of mandatory training to learn what it takes to become a successful foster family.