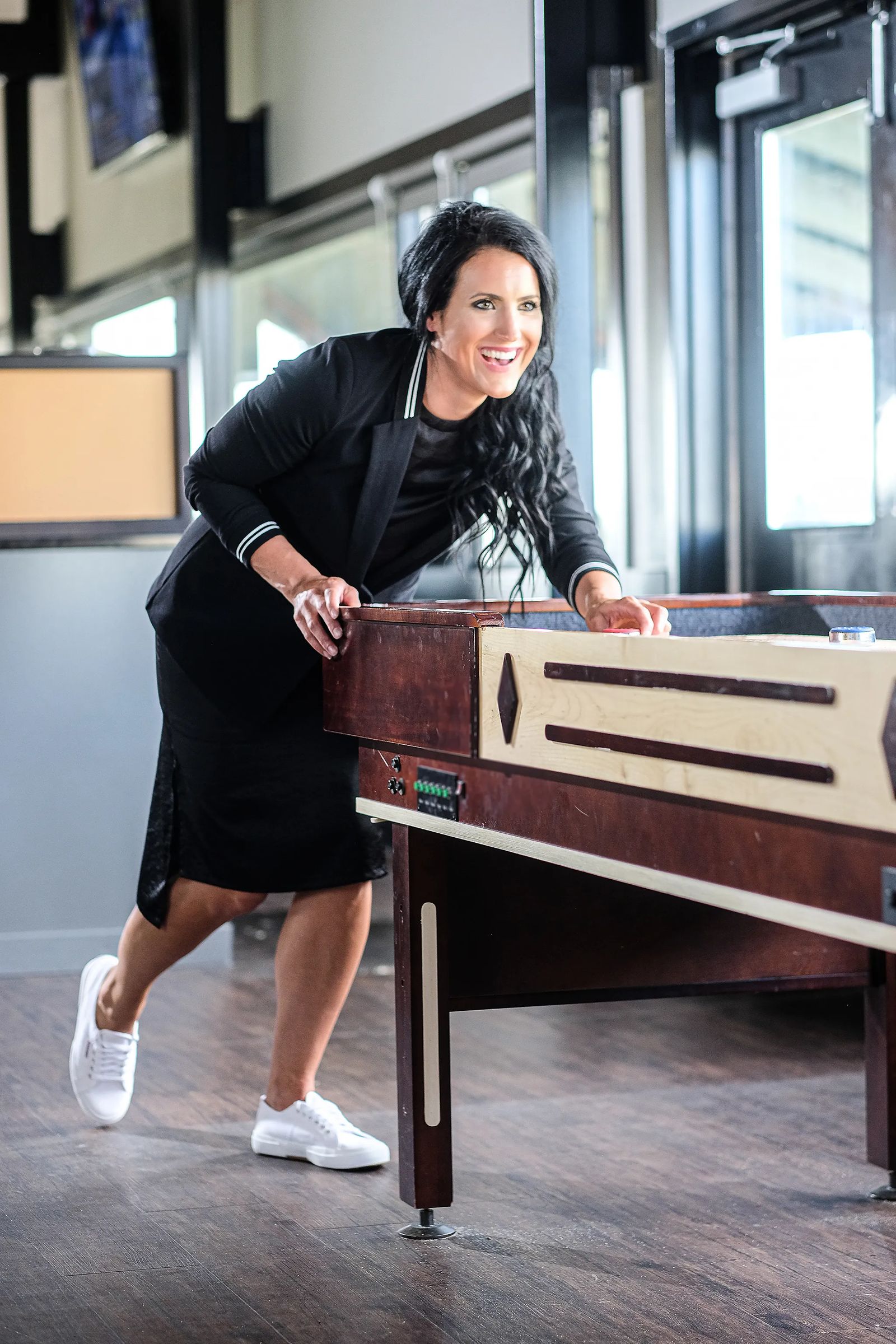 The Little Black Dress
Rethink this timeless treasure
Today's trendsetters are proving every closet needs a little black dress. This timeless piece of fashion doesn't need to be used only to express sympathy or be set aside only for ultimate glam. The LBD — as fashionistas call it — doesn't have to be simplified or paired with stilettos to be appropriately styled.
The little black dress can be the fashion canvas for all types of trendy statements.  With Coco Chanel's blessing, we took the old school classic and gave it a new-school twist.
TOMBOY WITH A FEMININE FEEL
With the fashion scene continuing to shift towards athleisure, cover-up with a track jacket inspired blazer with a silky soft shift dress. Finish the look with the unexpected white sneaker and you're perfectly dressed for date night. This sneaker ensemble is just as ready for the more casual tone in corporate America. Let's give the stuffy office attire more excitement and inspiration.
GET THE LOOK: All Row SoHo blazer, $78; Mod Ref T-shirt dress, $68; SuperGa White Cotu Classic sneaker, $65. All from Something Chic.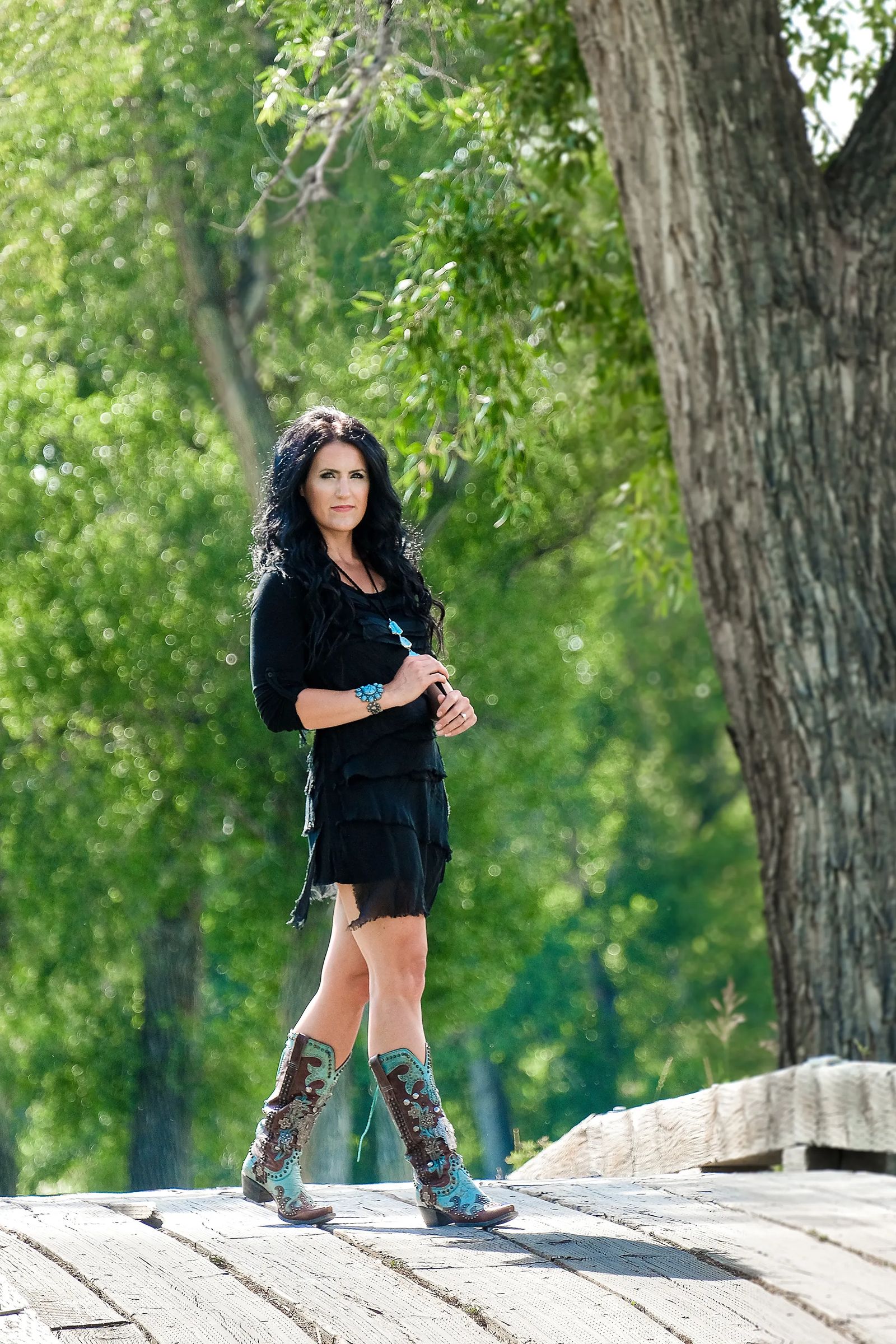 HOWDY, MISS
Most Yellowstone Valley women want to embrace our western influence with a fashionable flair. Every single one of us should kick it up in a pair of cowgirl boots. And, those favorite boots and a little black dress go together like a horse and its saddle with this Montana-inspired fashion. The beauty about this perfectly fitted silhouette is that any color boot will work perfectly. Choose flashy turquoise, or, if you prefer a more simple, traditional look, roll with a traditional brown boot as a suitable partner.
GET THE LOOK: Dress Temp Pari, $89.99; Bracelet, $29.99; Necklace, $28.99, all from Sagebrush Trading Post. Model is wearing her own Double D Ranchwear boots.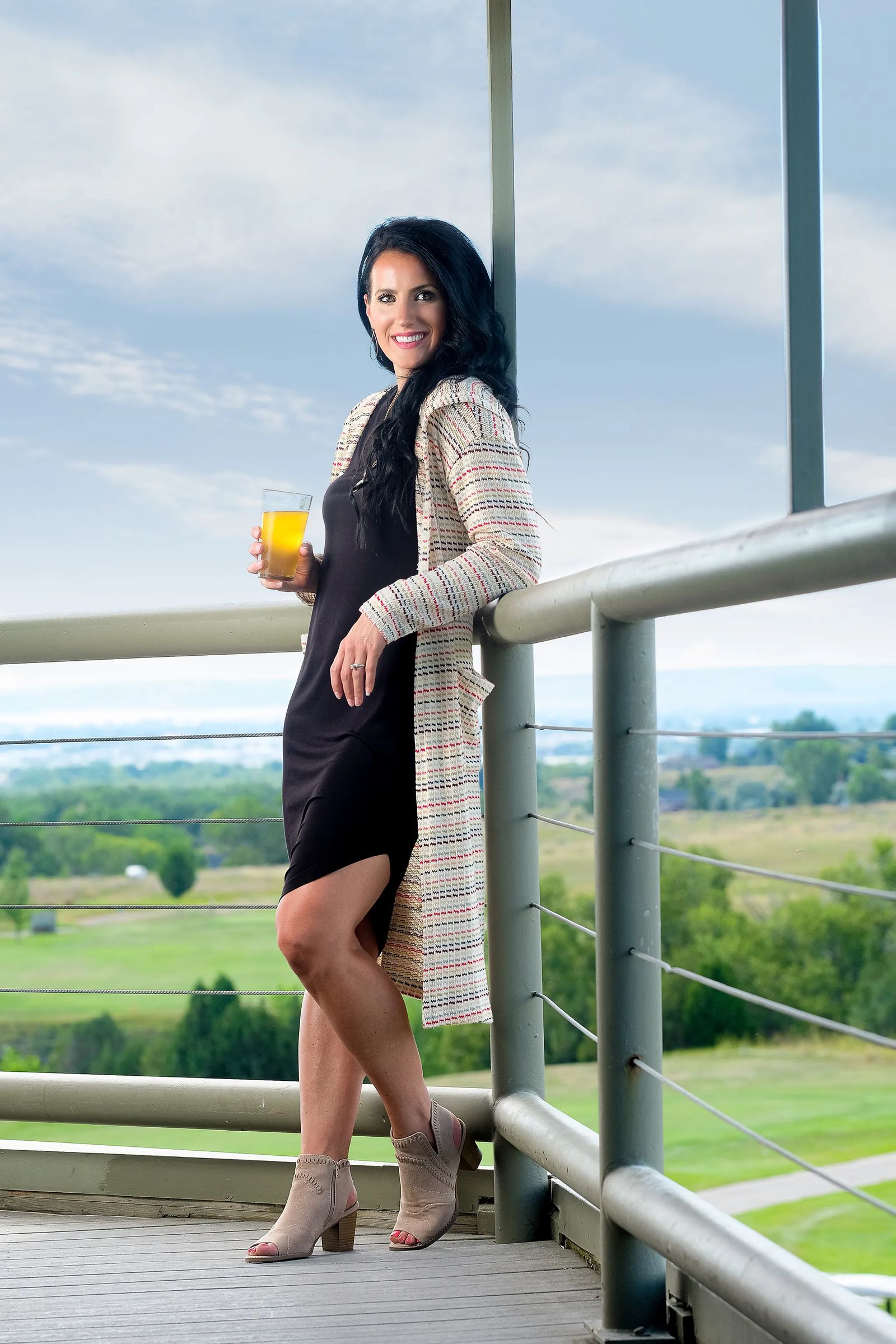 EASY BREEZY
With minimal effort, you can transform any black dress (preferably that of a more casual material like knit or cotton) by layering a simple duster overtop. In fact, a duster should be a staple in every closet. This piece changes the attitude of a modest black dress by adding a bit of pizzazz yet still remaining relaxed and comfortable. Delicate and intriguing details like the asymmetrical hemline of the dress give this look a little pop of interest as well.
GET THE LOOK: Lush Duster Cardigan, $53.99; Emma's Closet Irene Dress, $37.99; Madeline Starstruck bootie, $57.99; Medallion necklace, $8.99; Gold earrings, $5.99. All from Banyan Tree.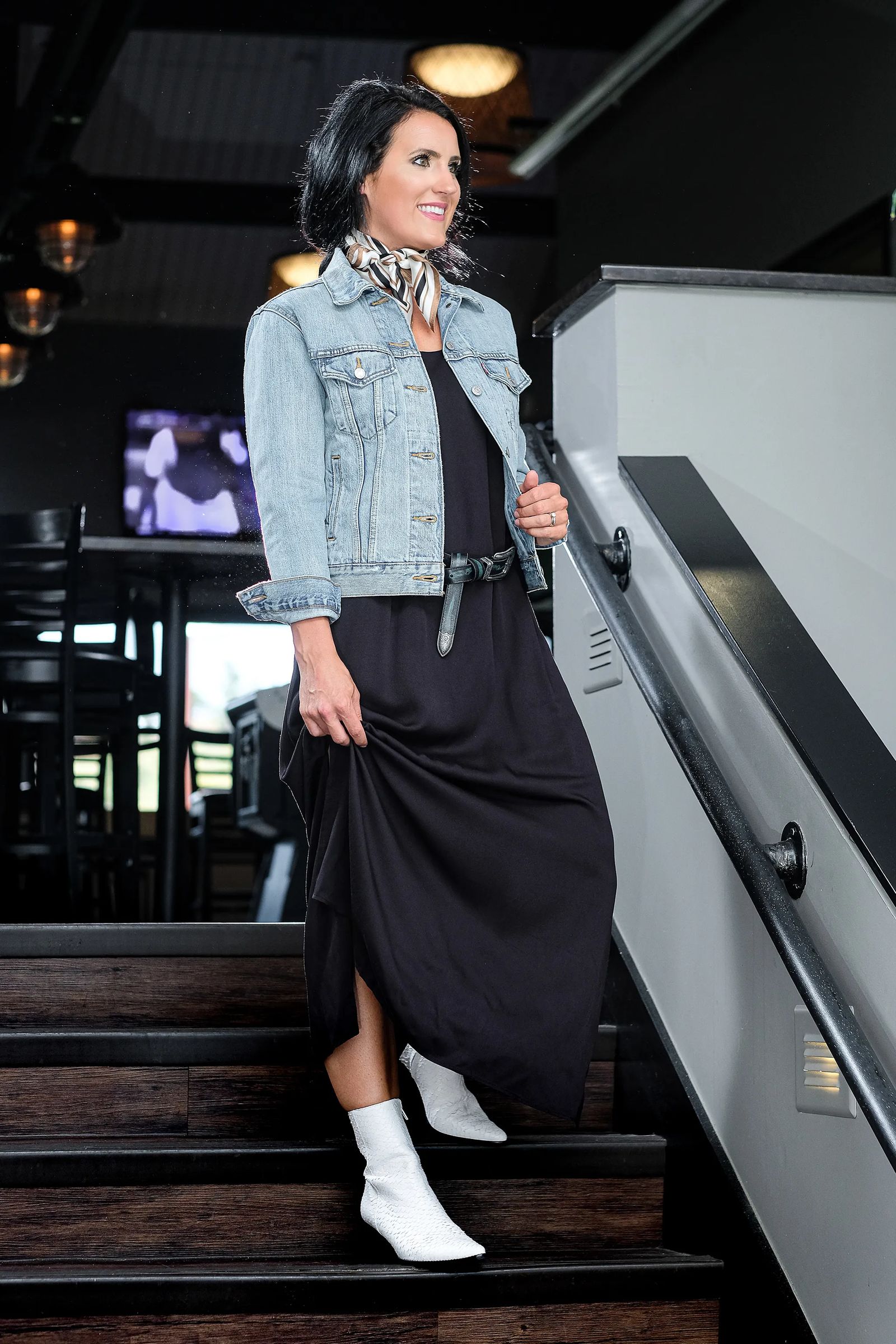 CURRENT MOOD: INSPIRED
For the trendsetters who never want to take the little details for granted, this look provides plenty of detail. Consider finding creative ways to secure a belt by tying it instead of taking it up a notch. The flight attendant tied scarf provides a pop of color. White snakeskin boots paired with a longer dress and denim jacket give this ensemble an edgy look simply because it was paired with unique and anything-but-ordinary accessories.
GET THE LOOK: Week & Maxi Dress, $74; Levi Strauss & Co. Boyfriend Trucker Jacket, $98; Matisse Caty White Snake boot, $198; Olive and Pique scarf, $12. All from Something Chic.