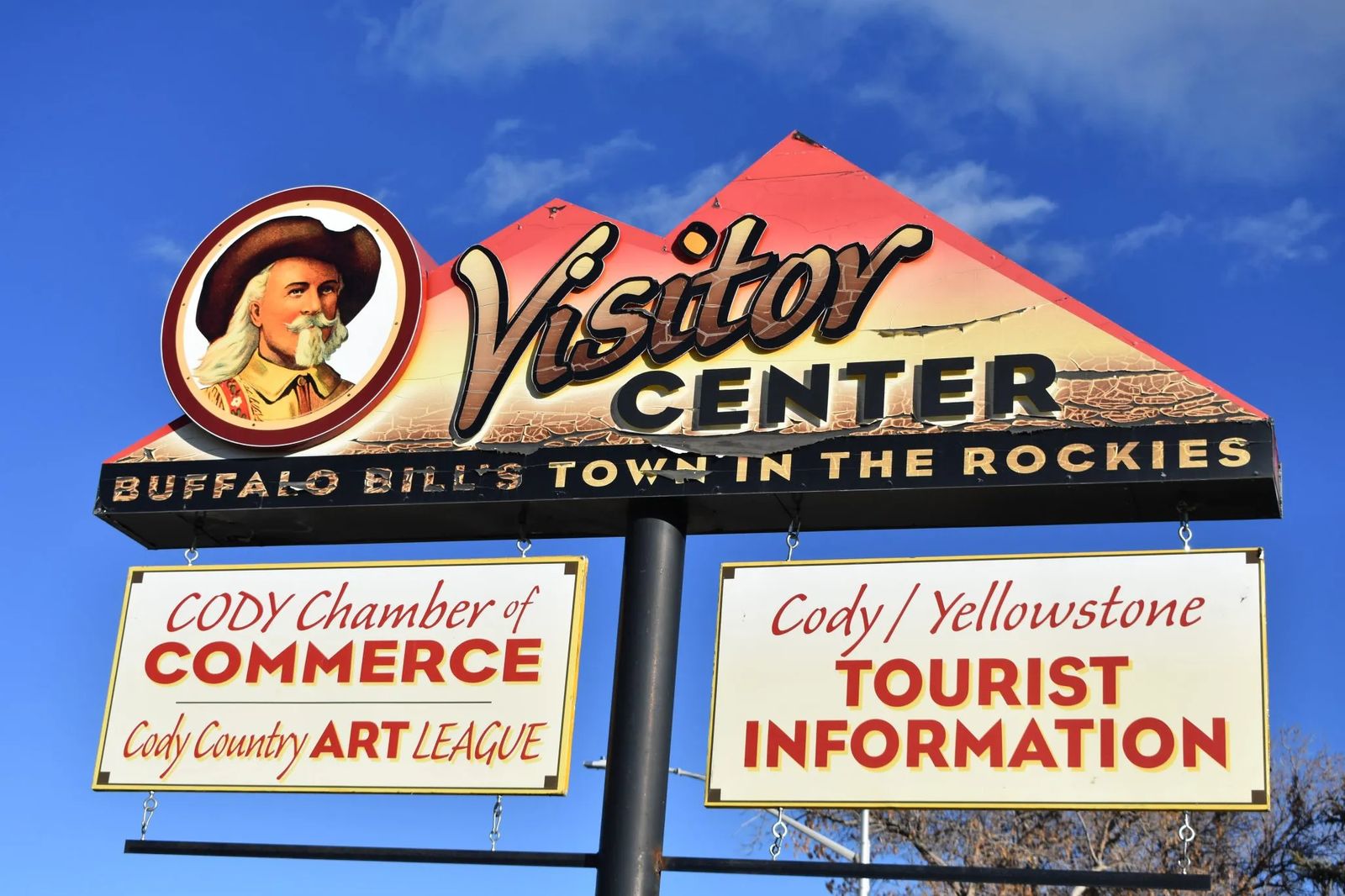 The "Other" Cody
Discover the charm of the offseason
You may think you know Cody, Wyoming — the "cowboy" town that dons a touch of glitz for the tourists. But, if you've never slipped into town during the off-season, you're missing the "other" Cody — the Cody where winter's chill is offset by an extra warm Wyoming welcome.
That's what I discovered one December day when I cruised into town. The streets were bare of snow — locals tell me Cody enjoys a milder climate than much of the state — but I had to brace myself against the wind to muscle open the door into the Irma Hotel. Once inside the grand landmark — named after Buffalo Bill Cody's daughter and famous for its cherrywood back bar given to Buffalo Bill by Queen Victoria — I not only found refuge from the gale but a glimpse back in time. The old photos adorning the walls, along with the floral carpet and wallpaper, spoke of the hotel's colorful past.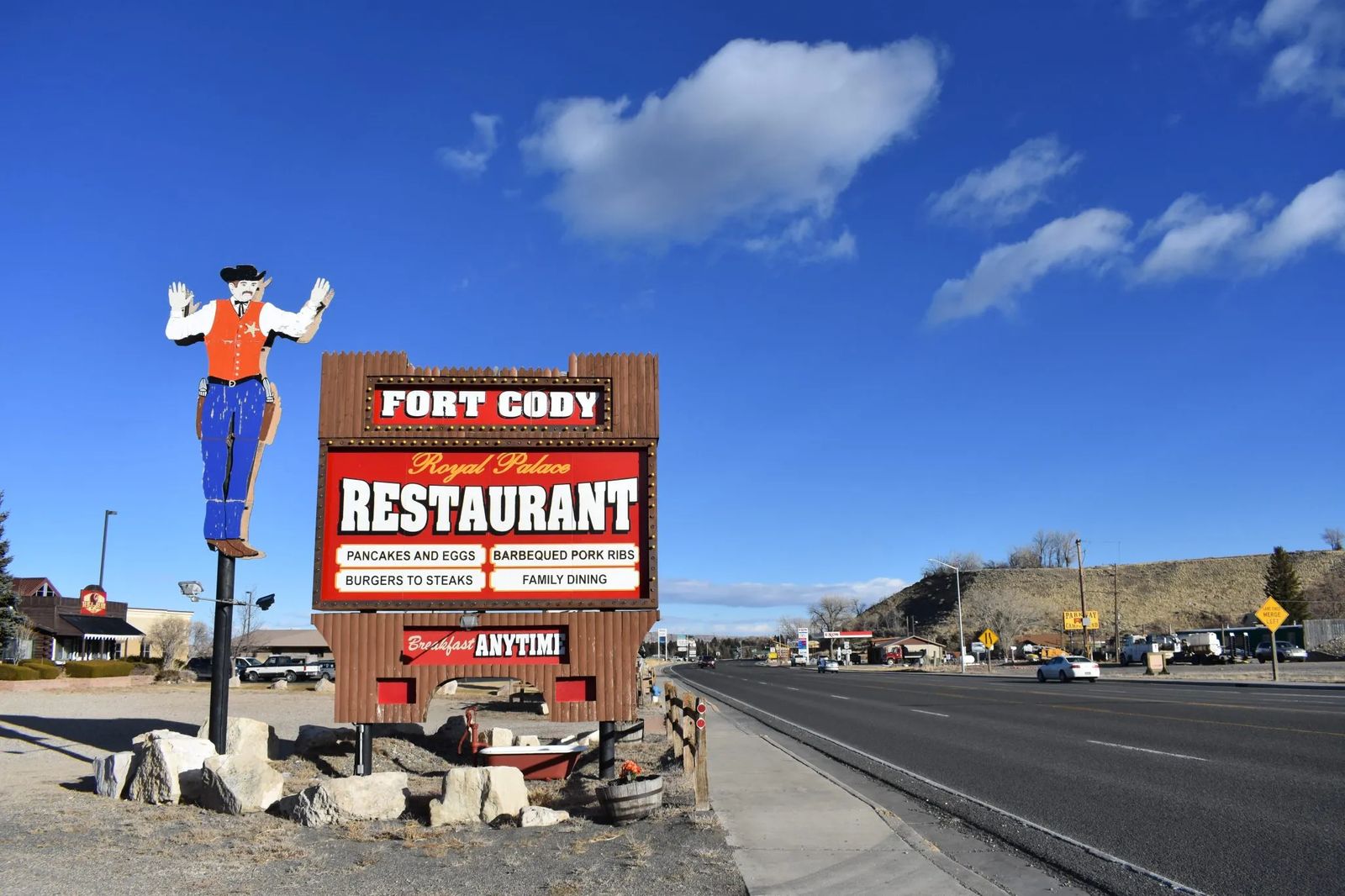 The floor squeaked of age as the bartender led me to a back room and seated me at a table within earshot of a circle of men playing poker. Some wore caps and work-worn jeans. Others sported western hats and crisp western shirts. It was easy to recognize these men as Cody locals. They're the ones who disappear during the summer and reemerge when winter weather scours the tourists from town.
"This is what they call a friendly game of poker," says Tom Smead, casting a sidewise glance at the cards he'd been dealt. "They (the Irma) don't make any money off us. They let us play here until the tourists come to town. Then we shut down and move to the VFW."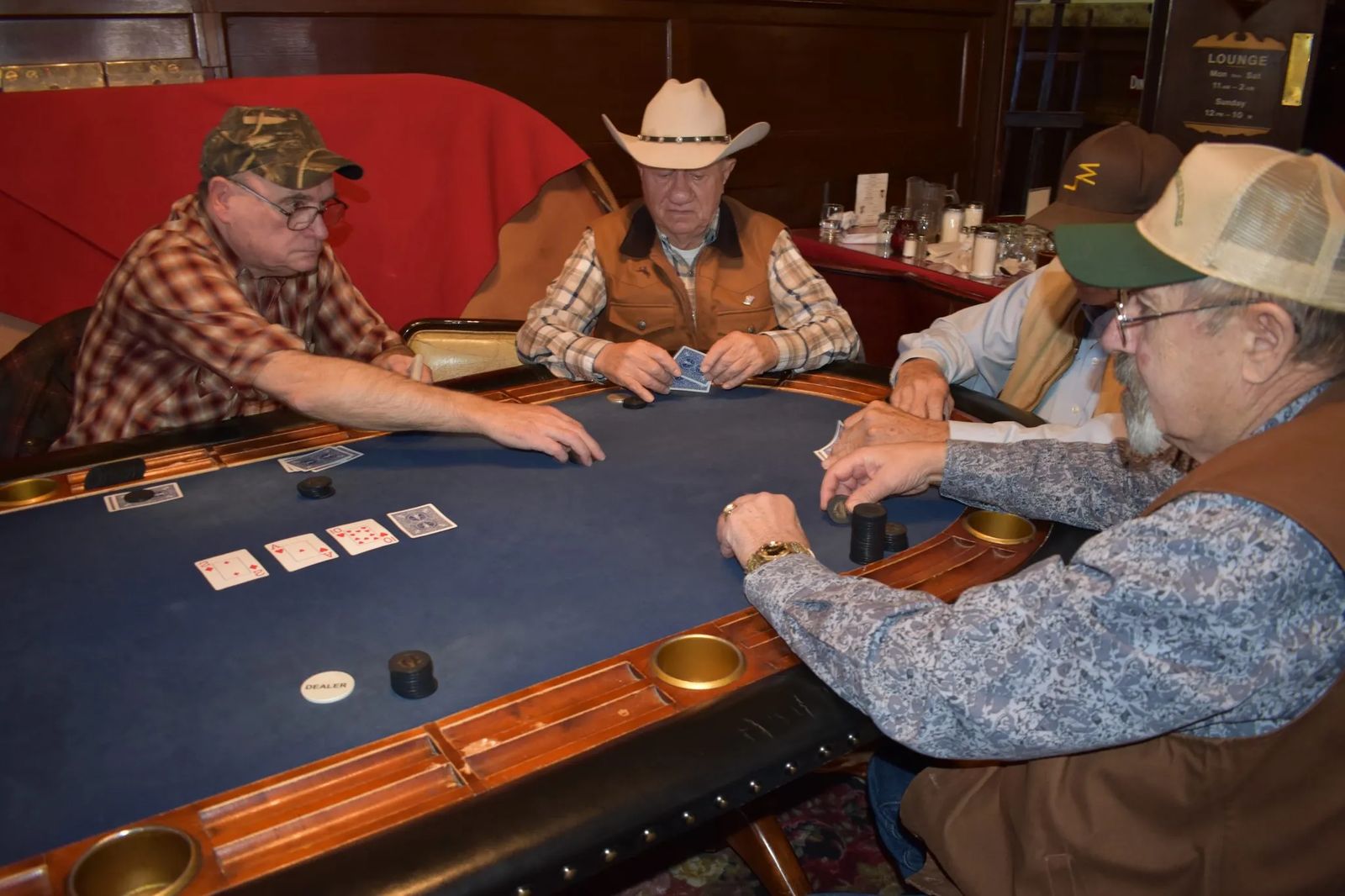 The town of Cody, named after the famous Buffalo Bill Cody, is a town of two distinct seasons. From May through September, its resident population of roughly 10,000 swells to about three times that size. That's when visitors from all over the globe descend on the gateway to Yellowstone National Park.
But, when snow seals the park's east entrance and sends most travelers packing, the core of Cody begins to come out of the woodwork. Bob Richard is one of that "core." He's a third-generation native whose roots go deep.
"You don't want to say anything bad downtown because you'd probably be talking to one of my family," he says, grinning.
Bob measures the offseason by the number of vehicles passing down Sheridan Avenue.
"You only have to wait for one rotation at stop lights," he says. "And there's always a place to park downtown."
During peak season, the renowned Buffalo Bill Center of the West is a hive of activity seven days a week. But on this winter day, the parking lot stood empty, reflecting the center's abbreviated off-season schedule (open Thursday through Sunday). Likewise, winter had put a damper on the high-octane Cody Night Rodeo and raft trips down the Shoshone River.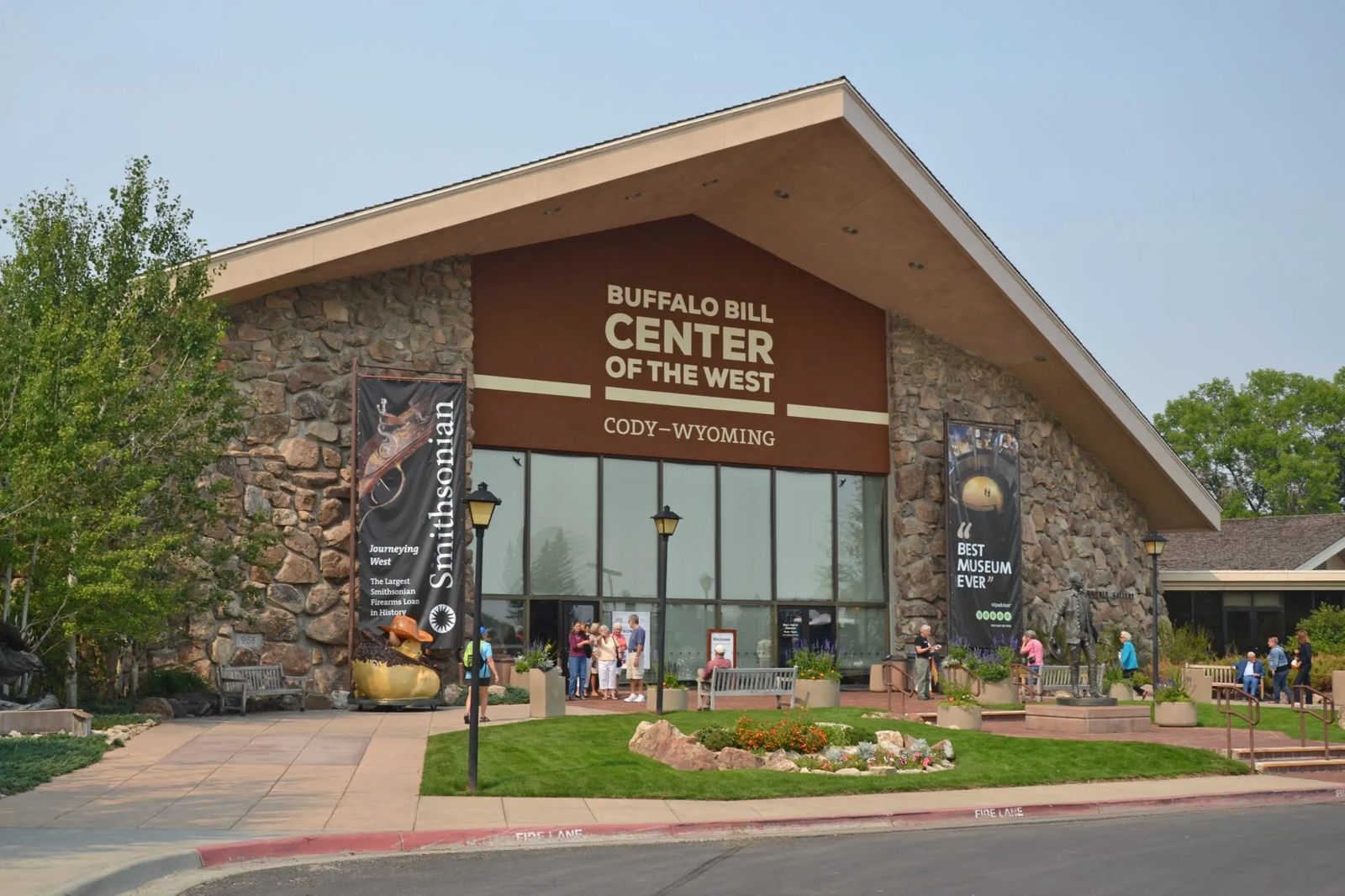 "There's a little more time to visit in the stores with the owners and help," Bob says. "Especially in the grocery, when you're asking about the (checker's) family. The out-of-staters don't have time for that."
So, which is the "real" Cody? In some ways, it's a blend of the two, a fusion that pulses with a seasonal ebb and flow. When tourism takes its annual hiatus, Cody returns to its Wyoming roots, roots that trace back to the Crow and Shoshone Indians, the "original locals." Though early treaties banned white settlement in the area, by the late 1800s there was no keeping them out. And when the settlers flowed in, so came the first tourists to Yellowstone National Park.
Buffalo Bill first viewed the area as he gazed west from the top of the Bighorn Mountains. What he saw — the natural beauty and abundant wildlife, enhanced by the area's proximity to the world's first national park — convinced him that the basin held great promise. Yet, he also believed that unlocking that promise depended on water.
In 1895, construction began on the Cody Canal. Less than a year later, surveyor Charles Hayden platted the present-day town.
Despite good intentions, Buffalo Bill's irrigation project faltered until members of the Church of Jesus Christ of Latter-day Saints arrived on the scene. One hundred Mormon families came to scrape out 37 miles of irrigation canals. And when that was done, they stayed on to build a rail spur from Montana to Cody. To this day their children, grandchildren and great-grandchildren live throughout the basin.
For the past century, Cody witnessed the ups and downs of its economic mainstays: tourism, agriculture and oil and gas development. Over time, the community has enhanced its "cowboy appeal," ridden the oil-and-gas roller coaster and, more recently, watched as small spreads were roped together to create "mega ranches."
But Cody's business climate is definitely not stuck in its past. ForwardCody, an economic leader, partner and facilitator, has taken a proactive approach.
"We're a job-creation vehicle," explains James Klessens, CEO and president of ForwardCody. "We're rocking and rolling on a lot of good things."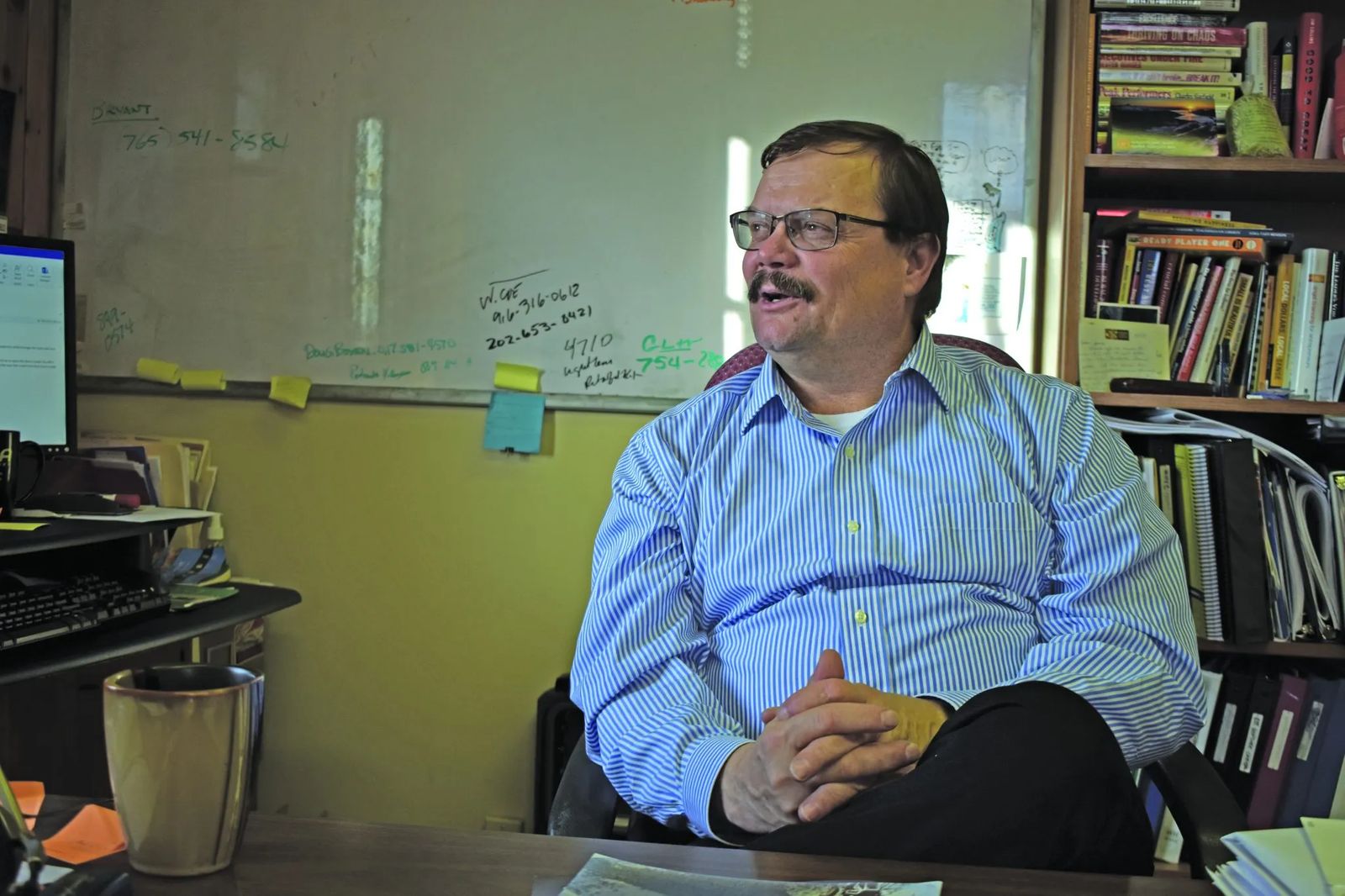 Celebrating its first 10 years, ForwardCody has helped pave the way for Cody Laboratories to build its $50 million pharmaceutical campus that added 59 new positions and expanded the company's payroll to nearly $10 million. Among its other success stories, ForwardCody counts its work with Wyoming Legacy Meats and Wyoming Authentic Products. The former recently opened the state's only USDA-inspected slaughter facility and the latter has expanded its market for beef snack sticks.
"Four years ago, they didn't exist," Klessens says of Wyoming Authentic Products. "Now they're in 8,000 stores across the U.S."
Despite its evolving economy and recent demographic shifts — Cody's fastest-growing segment is retirement age — the town has managed to preserve its down-home feel. It's a place where locals wave at one another from their pickups and folks come together in crisis. It's also a town where personal stories still matter.
A few blocks down Sheridan Avenue, Tim Lamb was working the bar at the Irma. Dressed in a vest and a bowler hat, he might have stepped out of yesteryear. Lamb has lived in Cody, on and off, for much of his life.
"Cody has a magnet," he says. "If you come to Cody, it keeps pulling you back. Eventually, you'll be here to stay."
Helen and Alan Rosenbaum were managing a ranch outside Jackson when they uprooted their family to buy Cody Feed. That was 10 years ago, when Cody's laid-back lifestyle won them over.
"It reminded me a lot of what Jackson was 30 years ago," Helen says. "It's downhome, friendly and there are so many things for kids to do, from 4-H to sports. Everywhere you go, kids are welcome."
During the decade that they've owned Cody Feed, the Rosenbaums have witnessed a shift in the ag landscape. "More and more, there's a trend toward backyard farms with horses and chickens," Helen says.
Likewise, Cody's "ag" scene has morphed into niches like Farm Table West, a grocery store sourced from local farmers. Another is the small, family-run Passiflora Farm that grows, arranges and delivers specialty cut flowers.
Bob Richard, too, has noticed a shift in Cody's nature. He also knows that change is inevitable. In fact, his own family's history mirrors much of the changes that have shaped Cody over the past century.
Dressed in overalls and with two dogs dozing close by, Bob describes how his grandfather, the late Fred Richard, partnered with Ned Frost (Bob's uncle) to launch the Frost and Richard Camping Co. From 1906 to 1916, they guided thousands of travelers through Yellowstone Park, 150 at a time, for 16 to 18 days, on horseback and with wagons.
Fast forward a few decades to the next generation. Bob's parents, Jack and Rhea Richard, chronicled Cody's history as writers, editors, publishers and photographers for the Cody Enterprise and the Cody Times.
Bob, too, has sported multiple hats, from cattle rancher to owner and guide for his Grub Steak Expeditions to writer, wildlife photographer and even to nonprofit executive. And now, though he's eclipsed the 80-year mark, Bob takes particular pride in promoting his son Scott's Shoshone River Farm.
The innovative farm or "CSA," (community supported agriculture) creates a partnership that links the community with the farm. Utilizing methods that foster living soils, Scott has built up two feet of compost for his greenhouses.
The rich soil yields produce — 72 different vegetables, including celery — with exceptional flavor and nutrition. The yield goes to local members, farmers' markets and to restaurants as distant as Red Lodge.
Ironically, Scott's business shares a link with his great-grandfather Fred. The elder Richard worked as ag supervisor at the Heart Mountain Relocation Center during World War II when the center was home to more than 14,000 relocated Japanese and Japanese Americans. Some of the internees who lived there taught Fred tips for raising vegetables in the area's unique climate. Today, Scott raises vegetables only a few miles away.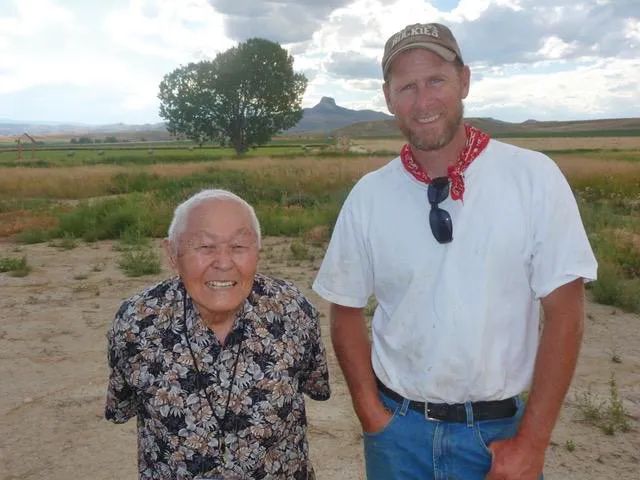 Coming full circle, a former internee, the late John Hyakawa, learned about Shoshone River Farm while on a pilgrimage back to Heart Mountain. He contacted Scott, stopped at the farm and was so taken with the operation that he brought his family back and returned every year.
"John always took time to share his experience and knowledge of farming with Scott," Bob says. "They grew to be wonderful friends."
This winter, Scott used the lull between growing seasons to head south and pick up pointers from farmers who were still raising produce. Meanwhile, Bob and the dogs were holding down the fort back in Cody. Even after eight decades, Bob seems to revel in his hometown, no matter the season.
"Even in the tourist season, I can still find trails to hike on that don't see someone else's footprints," he says. "It's just a privilege to be able to live here."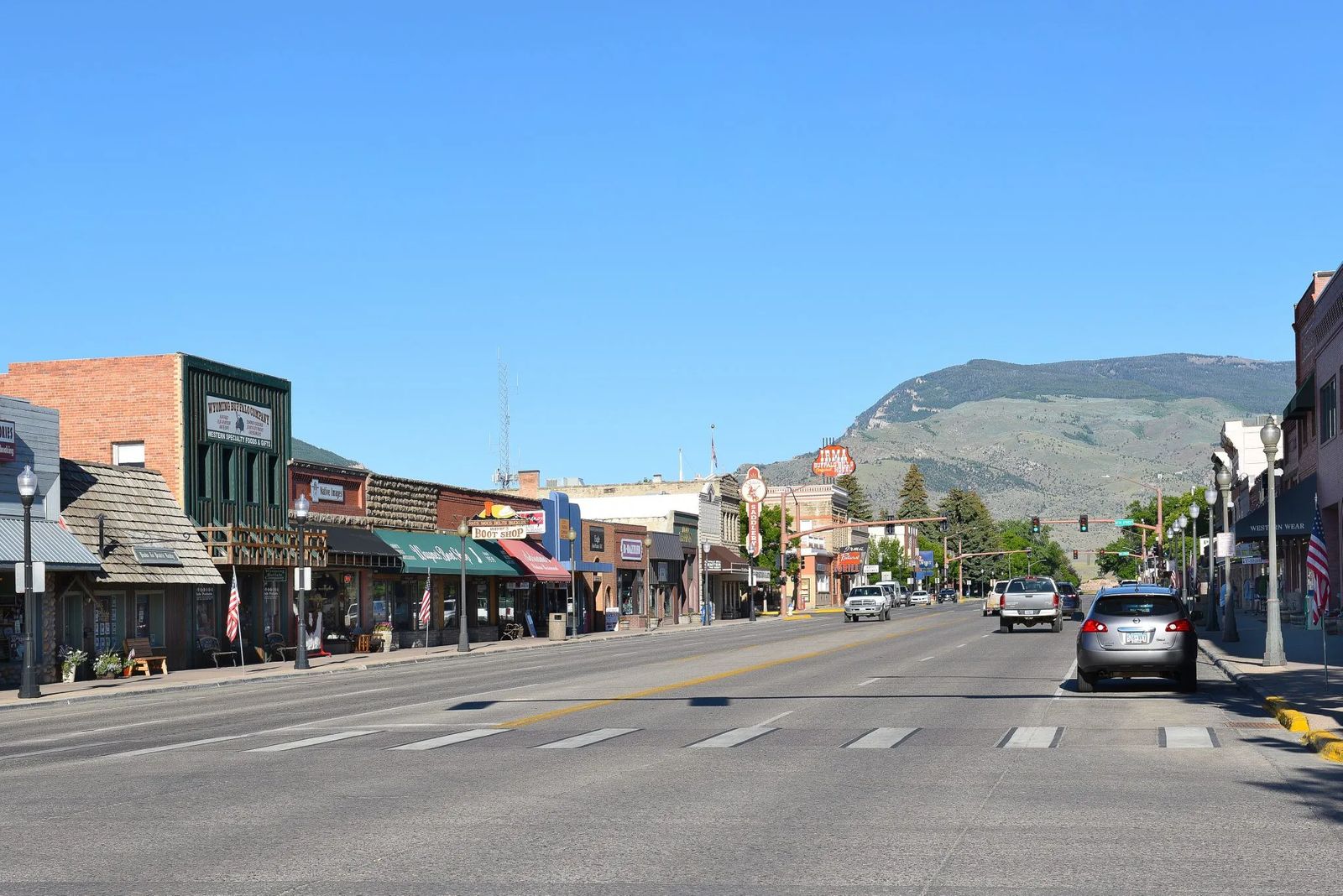 SIGHTS TO SNEAK IN
BEFORE THE TOURIST SEASON HITS
Although some Cody hotspots shut down during the off-season, there's still plenty to do and it's a great time to visit. With that in mind, here are a few sights to add to your list:
There's nothing quite like the Buffalo Bill Center of the West. During the winter months, when the halls empty out, you can make the most of the two-day ticket. Browse the western art, gawk at the amazing firearm displays, learn about local wildlife and experience the culture of the Plains Indians. Don't forget the entire wing devoted to the history of Buffalo Bill Cody. From December through February, the center is open Thursday through Sunday. Starting in March, the museum is open daily.
A winter stop at the Heart Mountain Interpretive Center, 14 miles east of Cody, underscores the bleak conditions that the internees endured. Through photographs, oral histories and interactive exhibits, visitors get a glimpse of what life was like for the Japanese and Japanese Americans who were confined there during World War II. From Oct. 2 through May 14, the center is open Wednesday through Saturday, 10 a.m. to 5 p.m.
Check out the Historic Cody Mural and Museum at 1719 Wyoming Ave. The stunning mural, painted in the rotunda of the Cody Church of Jesus Christ of Latter-day Saints chapel, depicts the history of migration and settlement of the area. The museum fleshes out the experience and also offers armchair genealogists a portal for exploring family history. The mural and museum are open by appointment only during the offseason. To arrange for a tour, call 307-587-3290.