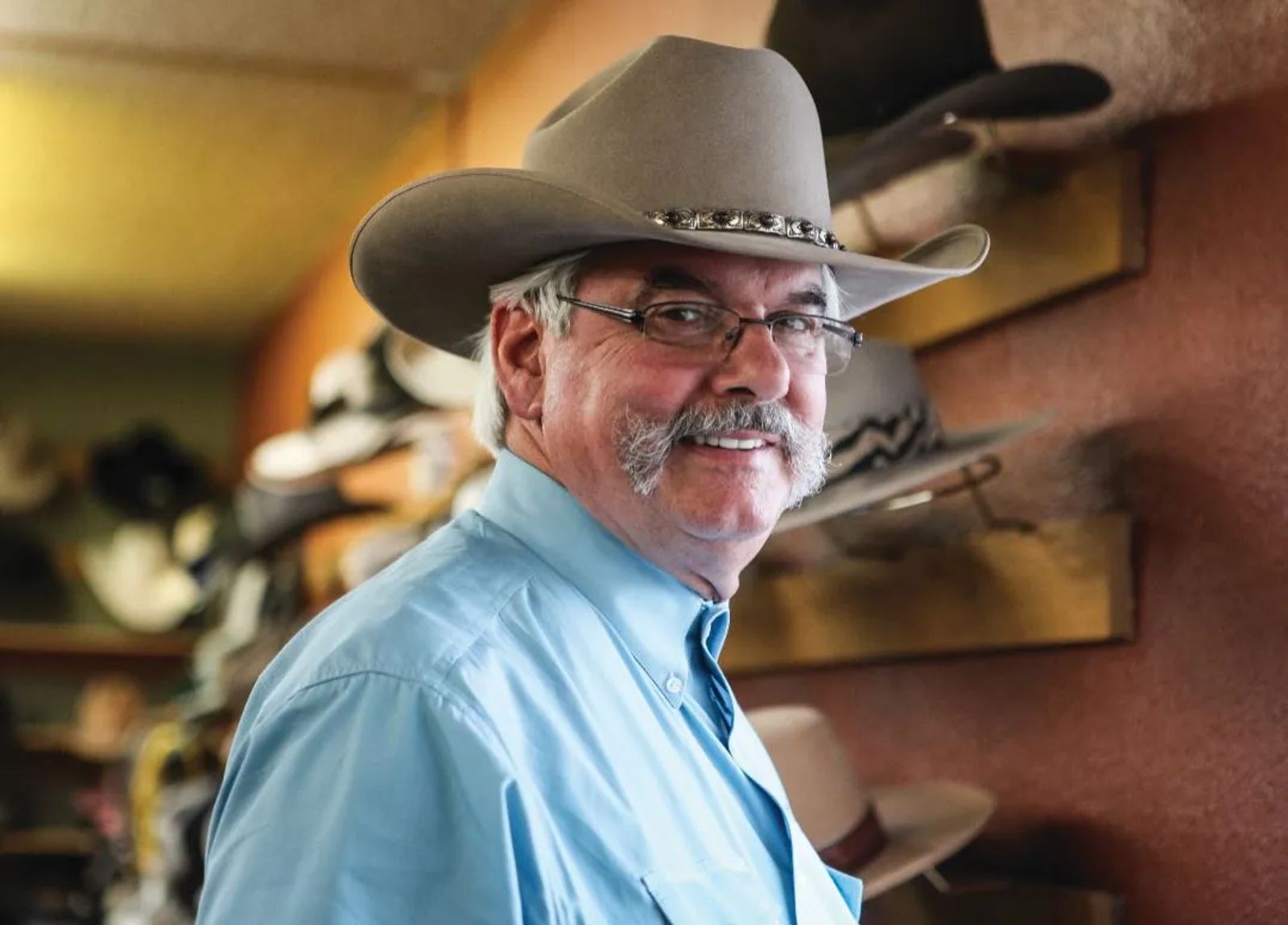 The Perfect Fit
Rand's Custom Hats caters to all walks of life
There is a hat for every person. At least that's what the crew at Rand's Custom Hats believes.
There are the curve-brimmed cowboy hats for the western outdoorsmen, and the classic black bowlers trimmed with ribbon for the debonair gent. Other models are purposefully distressed to seem as though they'd seen years of weathered use rather than a few hours' time in the hands of a master hatter. And still others are adorned for a more feminine flair with accouterments like turquoise, lacing and drawings.
Business owner and veteran hatter, Ritch Rand is rarely faced with a request he can't deliver. And after 23 years with the company, he's seen quite a lot.
Rand's has been a Billings fixture for 40 years, and in that time has delivered quality, custom felt hats to customers ranging from everyday folks and travelers to presidents and big-name celebrities.
Former U.S. President Ronald Reagan was fitted for a hat at Rand's. As was body-builder Arnold Schwarzenegger and musician Buck Owens, who interestingly enough, penned his haberdashery requests in crayon.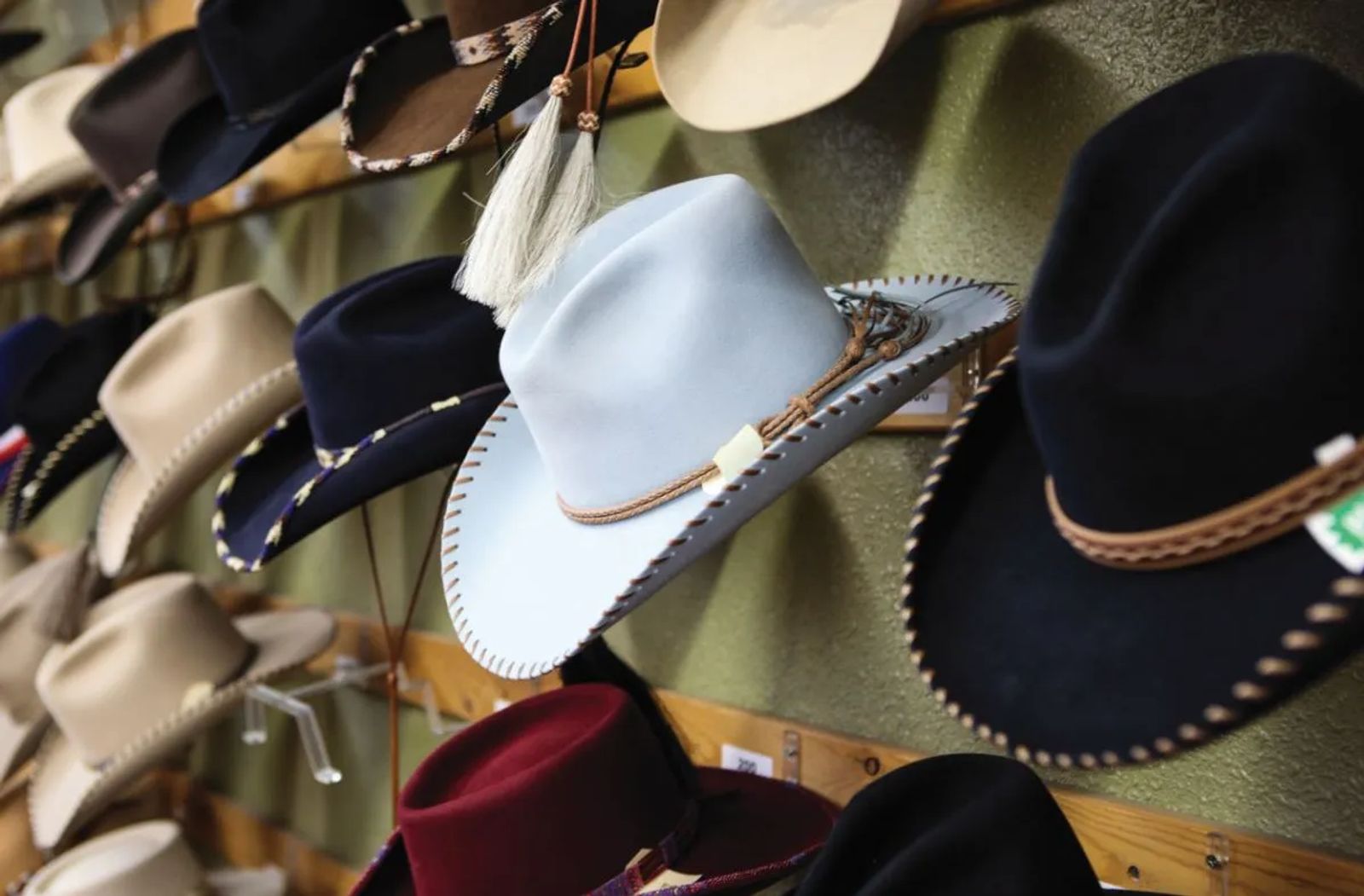 THE START OF THE ART
The beginnings of Rand himself started smaller — at a small shop in Idaho, in fact. He began his career in hat-making with a six-month apprenticeship with a family friend.
"I thought I knew everything," Rand says. "I knew nothing." It would take him years to hone his craft.
Rand stuck with the trade and over time, developed a library of between 800-900 different styles. The company settled in Billings in the early to mid-70s, drawn in by the emphasis on western culture.
Rand's notoriety grew as the years went on, and the company has since produced headwear for the Outdoor Channel, the History Channel, multiple museums, movies and TV shows, including the Hee Haw Show - a 70s favorite.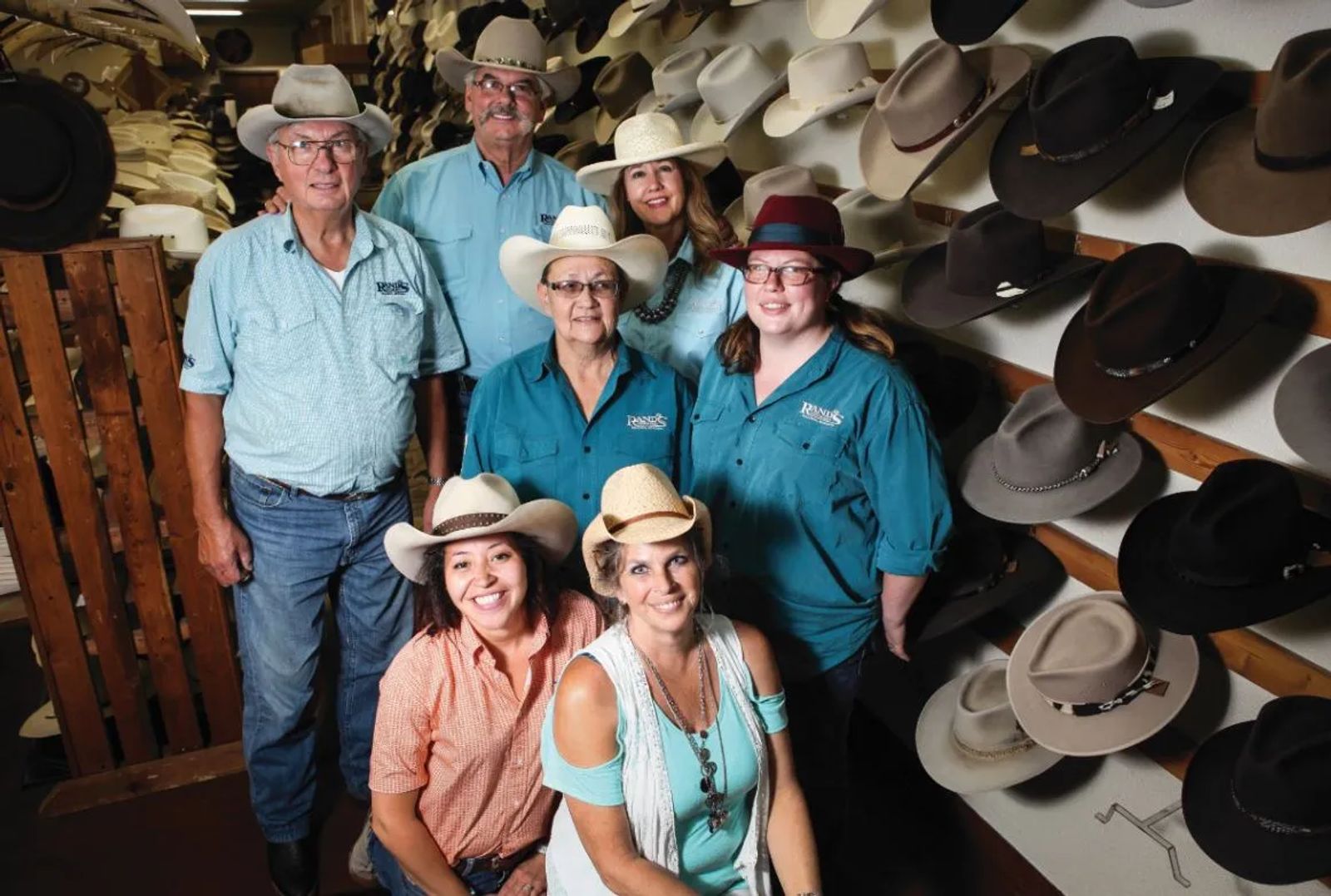 THE WOMEN OF RAND'S
"I'm the captain of the ship but I always take input from the creativity around me," Rand says.
Surrounding Rand is a small but hearty crew of three men and seven women. The ratio is a rare one, according to customer service manager Connie Sonnenberg.
"It seems to me, that when you see places that make boots or hats it's always a man – it's a man's world," Sonnenberg says. "The women here at Rand's, we are the lifeblood of this company." The female employees aren't just sitting behind a desk, either. Many of them are experienced hatters, or hatters in training.
Rand's newest addition is Bobbie Irish, an apprentice hatter who gave up a previous position in administrative work to learn the art of hat-making.
"It's better than working in an office," Irish says. "Everybody gets to be creative and be their own person – they give us time to create."

THE HAT MAKING PROCESS

Each hat is crafted by a single hatter and begins with the customer's vision. The buyers will sit for a fitting, where a conformateur is used to take a precise measurement of their head size. The device fits atop the head – just like a hat – but once removed, is able to maintain its shape.
"Sometimes they know exactly what they want – other times they'll say, 'What would I look good in?'" Rand says. "And we take over because we're pretty good at looking at their build and face shape. If they give us the basics we can start to refine it."
The hatter starts with a basic hat body, which is made of fur felt, most often derived from beavers or rabbits. Lower-priced models may be crafted from sheep's wool.
The body is then fit over a wooden block corresponding to the customer's hat size, and then steamed. Once the hat is given its shape, it's placed in a hat press and then sanded or scorched to remove fine felt hairs. After the brim is cut, the hat maker shapes the crown and adds finishing touches such as the sweat band, brim shape and decorative elements.
"If it's a simple hat – let's say they want (it) to look like a George Strait or a standard cattlemen's hat, we can make one of those in a half day," Rand says. More complex hats that involve beading, braiding or even branding may take up to two days to complete.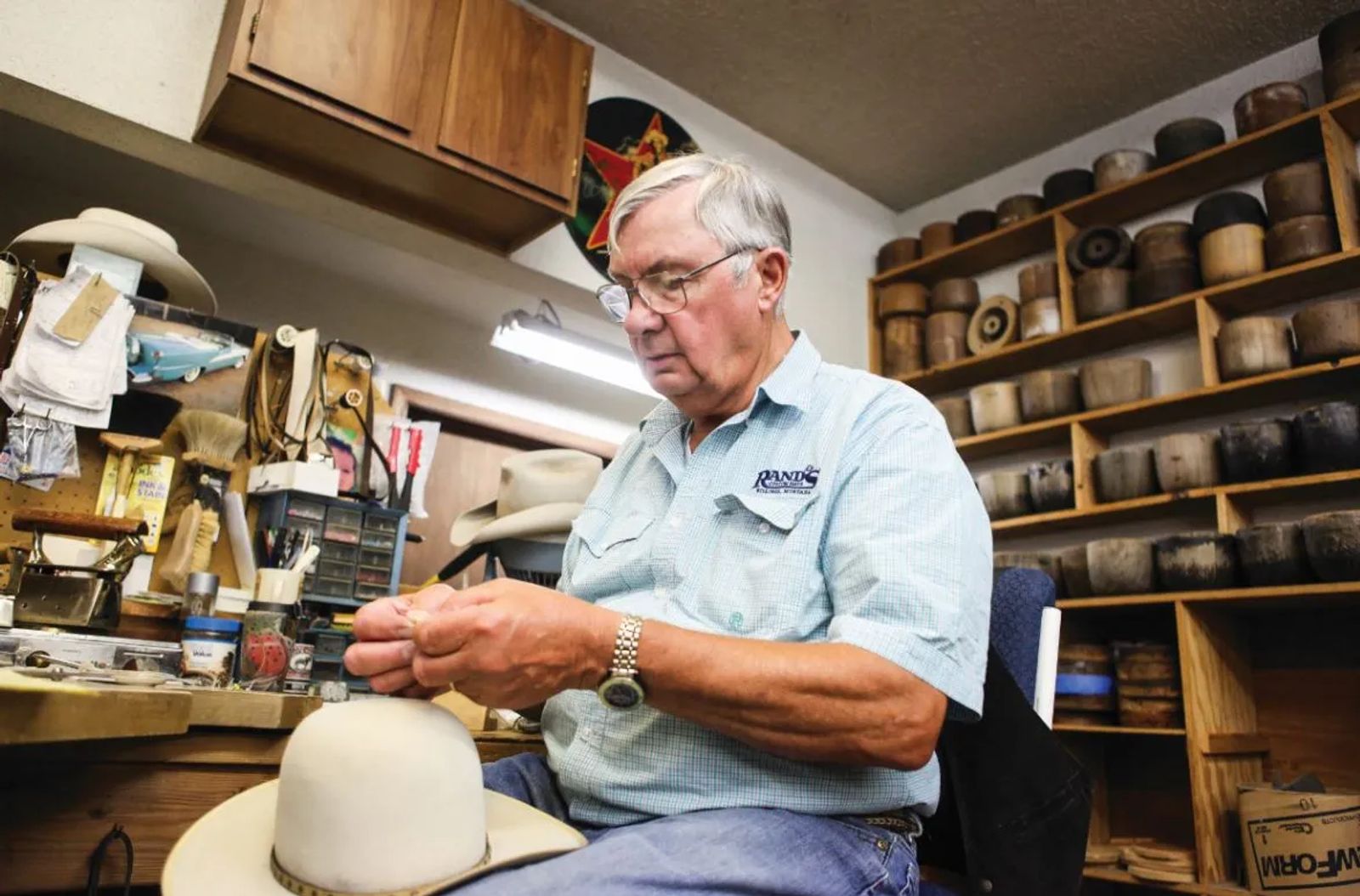 "Most people can't present us with a problem that I've not already done or can't solve because I know what the limits are," he says. "There's not many."
Perhaps the only limit for Rand's is production – they currently have a five-month waiting list for their custom felt headwear. But good craftsmanship takes time, and for many Rand's fans, it's worth the wait.
CHANGING TIMES
With the Internet and social media came a whole new slew of international buyers for the Billings hat company. Rand's even closed down their Denver showroom to spend more time marketing online. Their efforts thus far have paid dividends.
For example, in a single day, Rand met with customers from both the UK and Switzerland. Rather than wait for a package to arrive, some foreigners even plan trips to Montana to retrieve their goods.
"It didn't used to be that way," Rand says of making hats for global customers. "Used to be all cowboys."
But while their clientele has changed in many ways, the customers are what keep Rand coming to work day in and day out.
"The famous people, whether it's a president or Tom Selleck, those people are kind of the icing on the cake. But just the everyday guy that comes in is our next best customer. We take care of so many everyday people," Rand says. "Even after all this time we really look forward to coming to work, mostly because of the customers."
 
YOU CAN FIND Rand's Custom Hats on the web at randhats.com or at their physical location at 2205 1st Ave. North in downtown Billings.