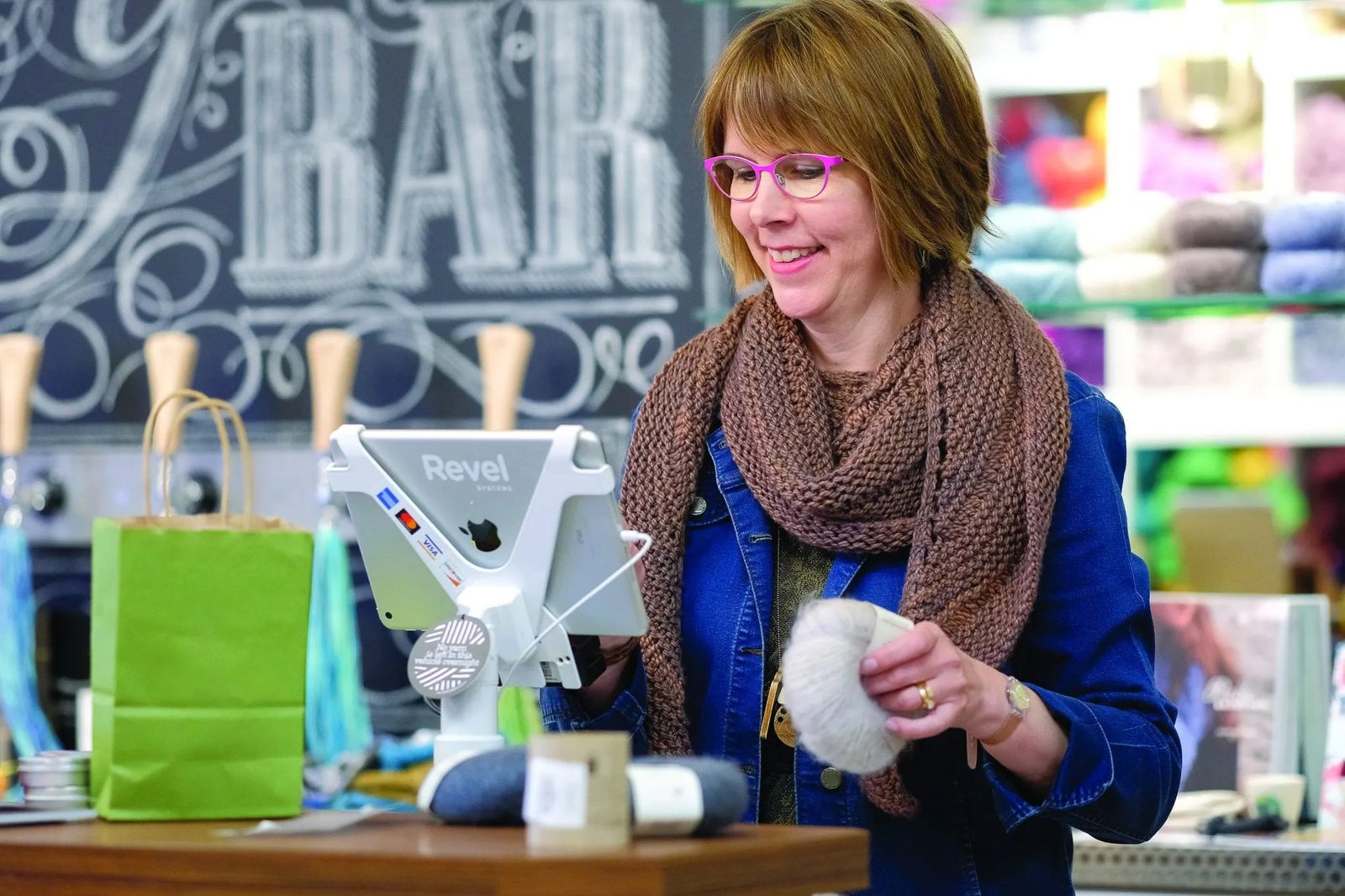 The Spark behind Mom & Pop Shops
The Power of Shopping Small
It didn't start with the love of flowers, bikes, yarn, cameras or vintage goods. For some Billings entrepreneurs, becoming small-business owners started with a desire to provide the community with a satisfying retail experience and a chance to help build a destination culture in the city.
While the shop owners supply the ambiance, these mom-and-pop shops are key drivers to economic growth. It's why, in 2010, Shop Small Saturday, taking place on the Saturday after Thanksgiving, sprouted.
"The annual event encourages consumers to buy from local, independently owned businesses," says Dena Johnson, the Small Business Development Council regional director. Johnson knows the power of a dollar put in a local business's cash register. According to the recent Civic Economics Study, if you spend $100 at a local business, roughly $68 stays in the community. If you spend the same one hundred bucks at a big- box store, only $43 stays in the local economy.
Given the power behind shopping small, we decided to go into a few of the places and meet some of the faces that drive our economy with their entrepreneurial spirit.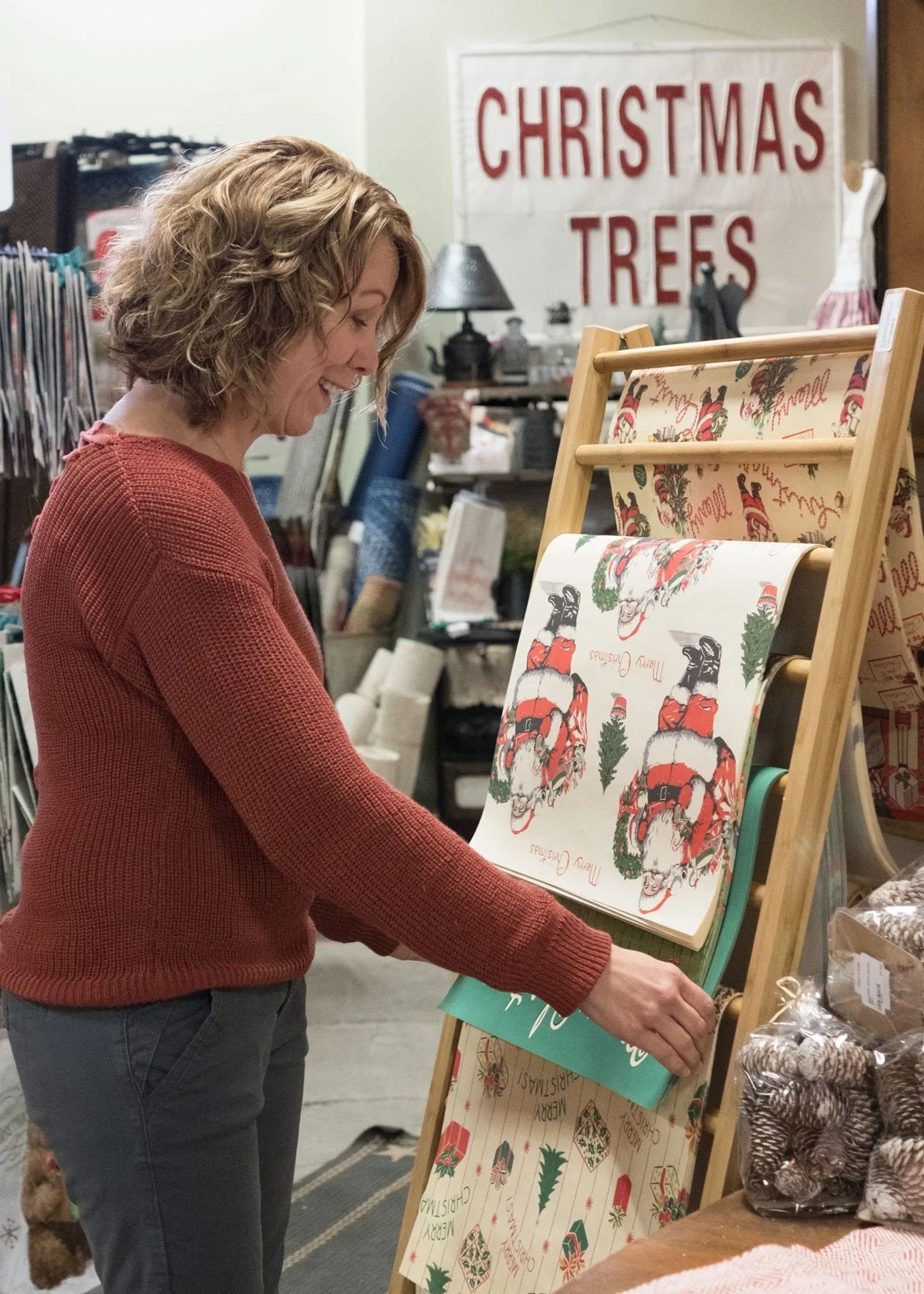 VINTAGE VIBE
Amy Pawlowski loves retail. She's the owner and operator of the newly opened Liberty & Vine Country Store, and former owner of Candy Town USA.
"I love to see what people buy and what the trends are," she says. But for Amy, it's less about buying and selling and more about what shoppers experience when they walk in her store.
"The world has changed drastically," Amy says. "More people are shopping online through Amazon or other sellers, but shopping local has so many benefits. Shopping local positively affects regional employment. It also influences social aspects of how we relate as a community. And there is a lot to be said about being able to go to a store where it smells good, you can try something on, and touch and feel products. You walk out and know you enjoyed the experience."
Liberty & Vine, Pawlowski's country mercantile at the east end of Montana Avenue, opened in June of 2018. The new store showcases both new and vintage goods. The pleasant sound of water fountains, light music and vintage country-themed decorations greet customers as they enter the large building, a former paper warehouse. Inside the 16,000-square-foot space, the store is broken into themed areas where shoppers can find a variety of items for sale.
"I have a love for old things, timeless things" Amy says. "Our primary focus is Montana made and Montana producing vendors. We have Montana cheese curds, which I eat for lunch at least once a week, groceries, clothing, T-shirts, cereal and soaps from right here in our state."
In another part of the store, a large metal sign that reads "Antiques Warehouse," brings you to the vendor section of the store, where 31 booths offer artfully displayed antiques and collectibles.
"I saw there was a need for something unique downtown that would create an experience for people to shop and just linger and enjoy themselves," Amy says. After touting all the benefits a small business can bring to a community, Amy points out another thing her operation brought to the downtown: "We were also able to make a contribution to the community by cleaning up and restoring an unused building."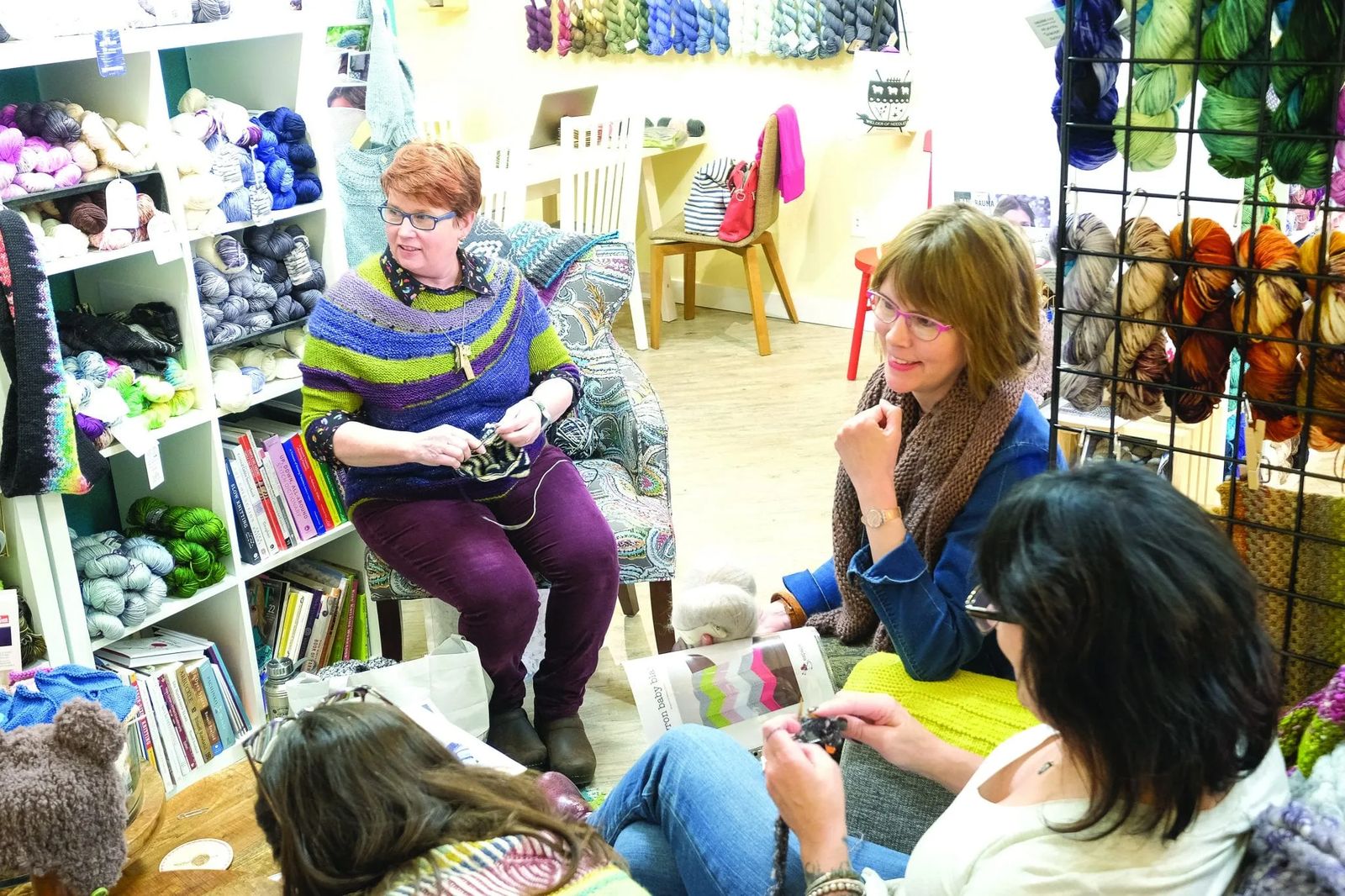 GETTING THEIR FIBER
Along Grand Avenue, you'll find Linda Heins and Sue Baker inside the Yarn Bar, a hip shop that's a fiber lover's dream. The two just celebrated their first anniversary in business together.
"We wanted our store to be colorful and a place for people to gather," Linda says.
Most days, you'll find a handful of knitters and crocheters gathered in the cozy and inviting 1,000-square-foot store to work on their projects and share tips. They also come to take classes or pop in to learn new skills, something that can't happen online.
"We want to be out in the community," Sue says. So, the Yarn Bar hosts events outside the shop to get together and support other shops that have nothing to do with knitting. "We go to breweries and coffee places and have knit nights," Sue says. "They are very well attended and it's our way of contributing to other local businesses.  We recently packed out Trailhead Spirits. It was a lot of fun."
The Yarn Bar prides itself on supporting local fiber producers. The shop stocks the handiwork of local fiber dyers, spinners and companies that not only produce but source local fiber to spin into skeins that knitters will enjoy for years to come.
"Our biggest competition is the internet, but what distinguishes us is the experience and community that our customers receive when they shop local with us." Linda says.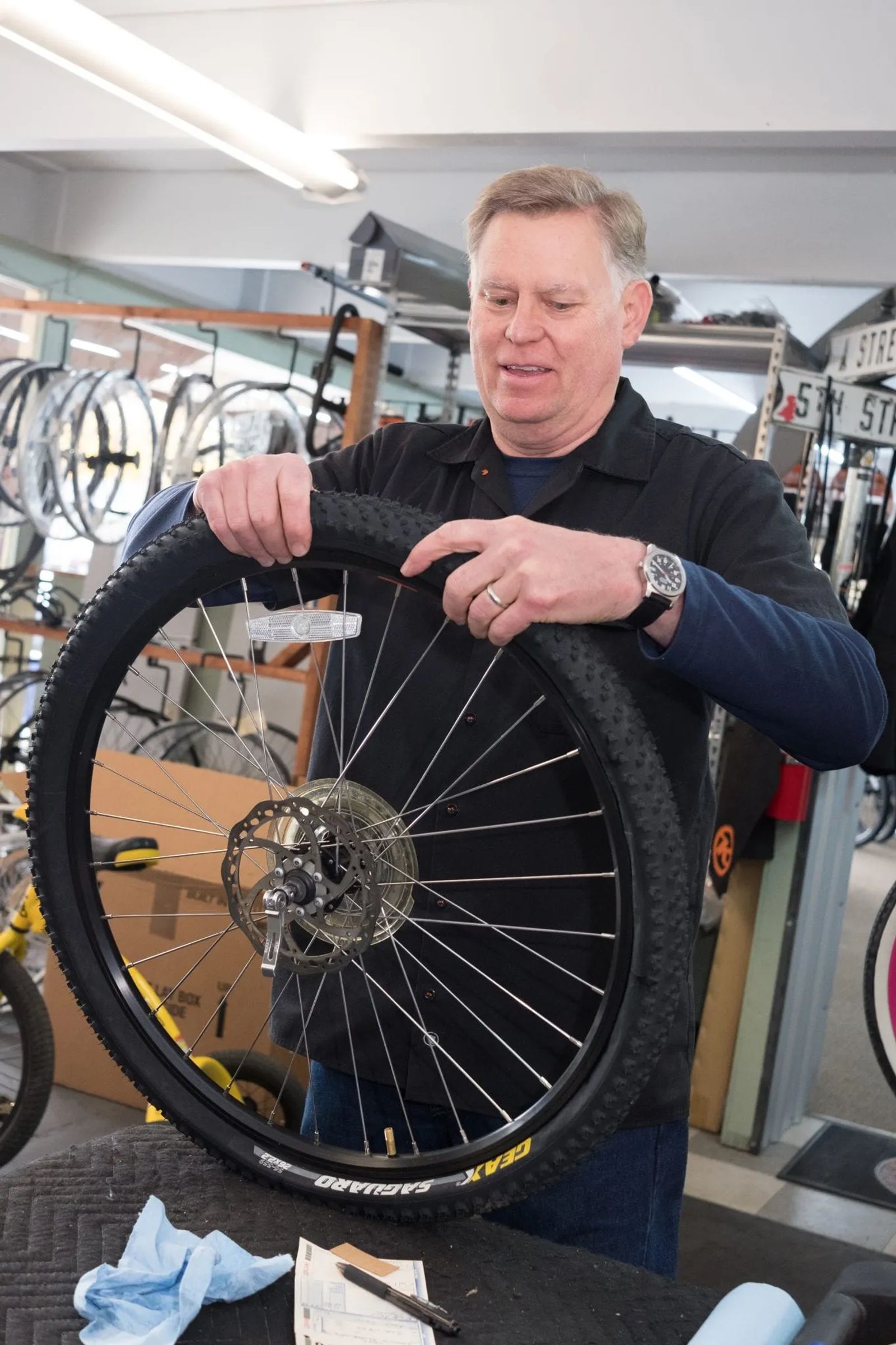 RIDING INTO RETIREMENT
Collin Hanson of Collin's Bike Shop at 1120 16th St. W. has been in business for almost nine years.  It's his retirement job.
"I was in EMS for 16 years and when I got home I would tinker with bikes in the garage to decompress," he says.  Once retired, his dream of having a shop rode into reality. "Having your bike serviced is something that can't be done online. People will use the internet to research the newest and best thing but then come into the store to try it out," he says.
On any given day, Collin's young grandsons can regularly be found racing around the shop on their bikes, riding in circles around the store.  Parents and especially grandparents will come in to buy bikes for the kids in their lives. Collin's own family, specifically his wife and daughter, help to run and market his work, proving when you help out a local business, you deliver more than just a sale.
"We are a family business," Collin says.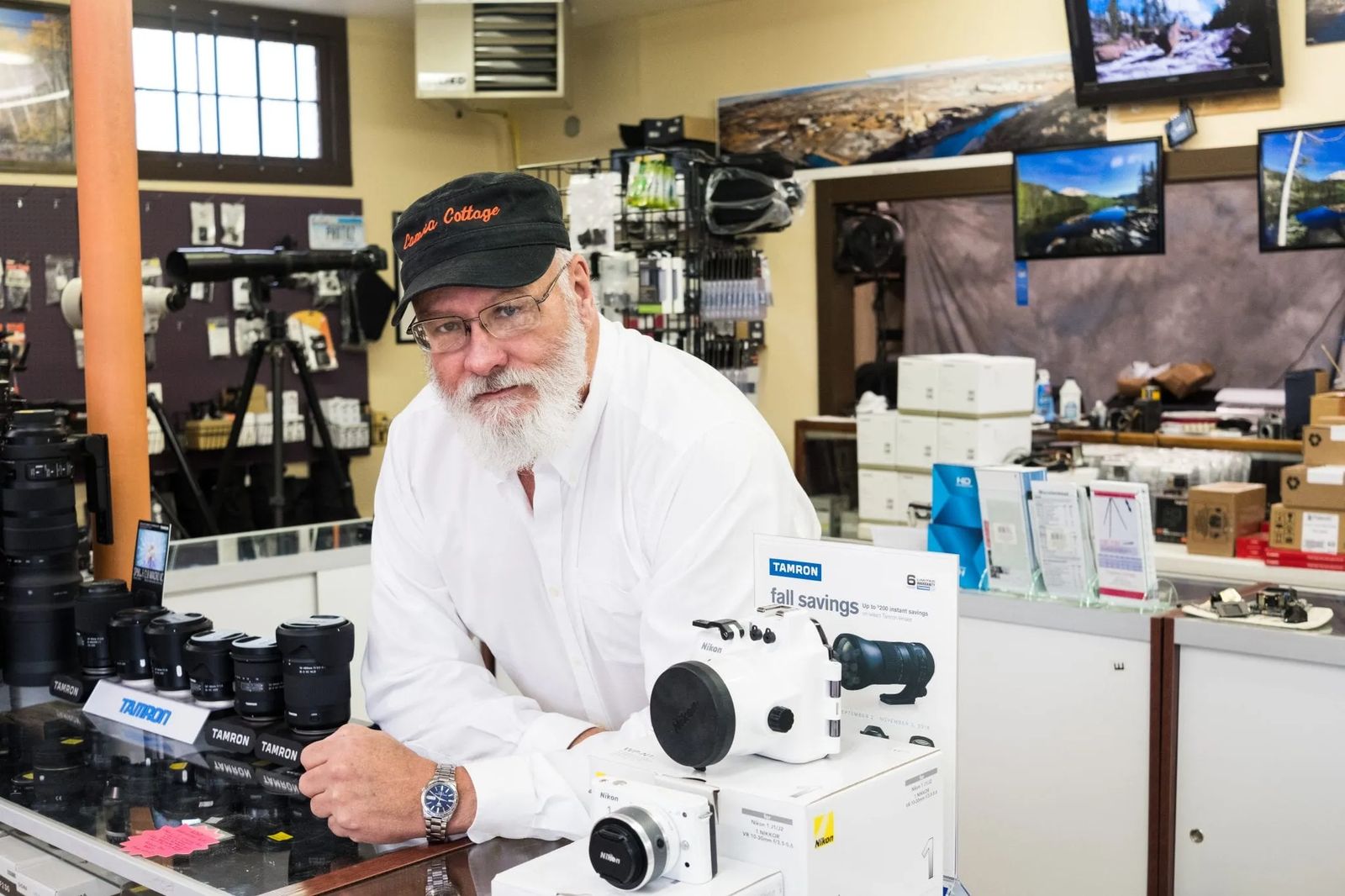 THE MAN BEHIND THE CAMERA COUNTER
Carter Bouslough has loved cameras and photography for more than five decades. In 2013, Carter, a former residential contractor, decided to pay homage to his hobby by opening the Camera Cottage.
"Billings had been without a camera store for 12 years," he says. "I got tired of driving to Bozeman, the closest stores for service and equipment."
While he started his business in Shepherd in a rental property he owned, he quickly realized that he needed to be at the center of town to take advantage of the hungry market. He sold two Harley Davidson show bikes to finance the move.
Even though Carter had never been in retail, he's focused in on one important skill. "People want to get their hands on the cameras and drones.  They want to feel them, play with them and compare them to each other. You just can't do that on the internet.
"What's the difference between shopping here and shopping online? It's me. It's the man behind the counter. When you go online you don't know how accurate the information you get is going to be. With a little store like mine, people can walk in and ask questions."
It's the very reason why, when he makes purchases, the internet is never the place he looks. "I sell out that door" he says gesturing toward the entrance. "I want to provide local service to my local customers."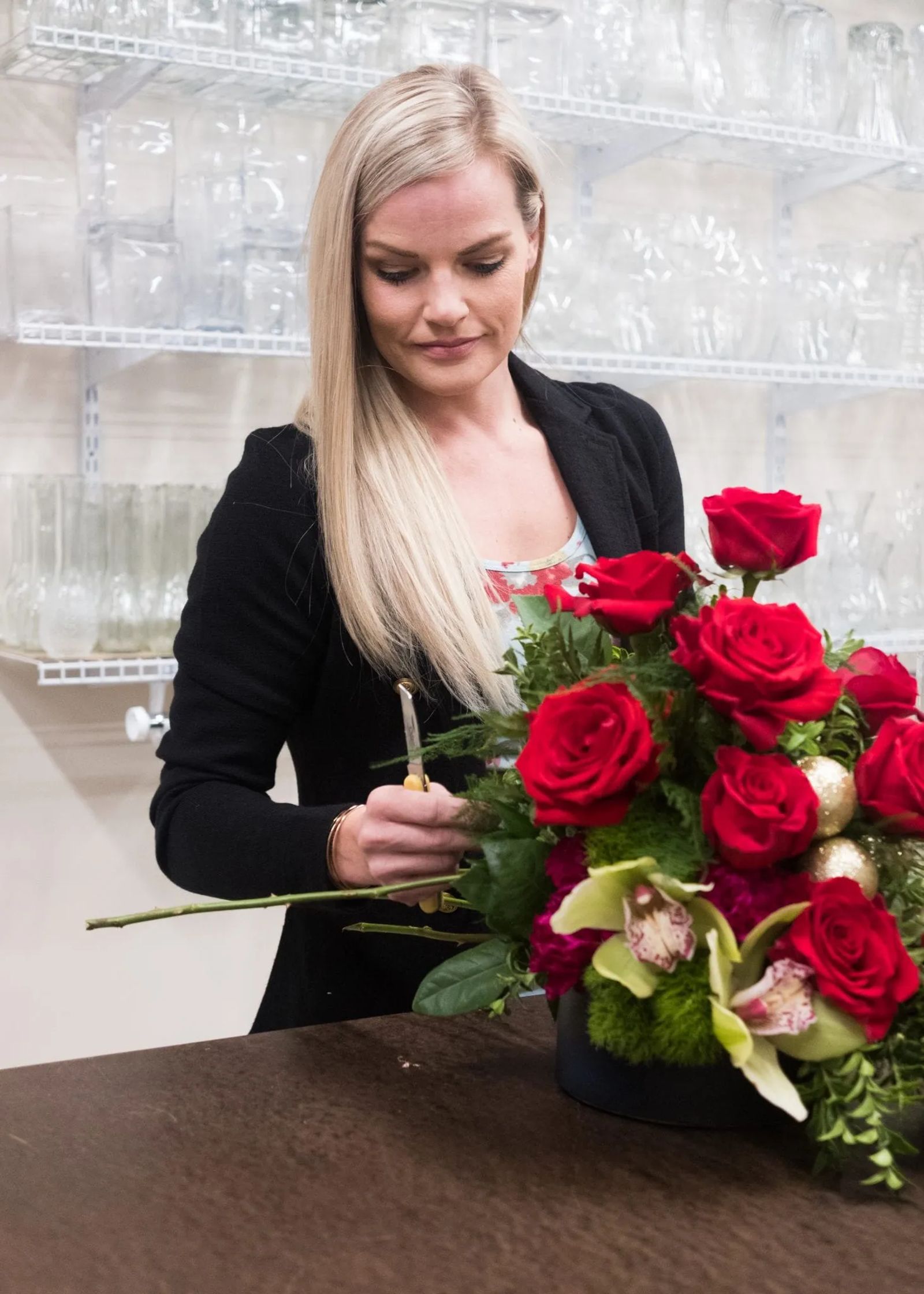 A BLOSSOMING BUSINESS
Sheri Murphy, perhaps the newest retailer in Billings, opened A and E Floral on Grand Avenue in mid-September.  A and E stands for "Affordable and Elegant" and also represents her two daughters Alli and Emma. After working out of a garage and then a renovated shop in Laurel, Sheri realized she needed to bring her business closer to the customers.
''It's the relationships that I'm building. We can match a great product to a relationship," she says. "Everything in the store has an encouraging message or meaning." It's her goal to provide a little bit of elegance at a price her customers can afford.
In addition to retail, A and E offers classes for individuals wanting to experience floral design. "It's a fun chance for people to see the inside workings of a flower shop," she says. "All the flowers and instruction are provided and a private shopping event is part of the deal."
As yet another level of service, along the side of Sheri's new hop, you'll find her drive-up flower window.
"People can call ahead or just drive through and order off a menu." Laughing, Sheri adds, "We are saving relationships one flower at a time!"
Sheri is convinced her relationship with customers is what has grown her business over the past two years and she's looking forward to keeping their business for years to come.
SHOP SMALL
Visit the shops in your neighborhood
Shop Small Saturday, established in 2010, celebrates the 28.8 million small businesses across the nation. Taking place the Saturday after Thanksgiving, this annual holiday shopping tradition gets communities everywhere out to support their favorite small businesses. This year, Small Business Saturday falls on Nov. 24.
LENDING A HAND TO SMALL BUSINESS
Small Business Development Council provides all the tools
Fueling the small business culture is Dena Johnson's job. As regional director of the Small Business Development Council, she prides herself on heading up a one-stop shop for small business services.
"Everything from consulting on finance, to marketing and business planning and securing bankable loan packages is in our realm of influence," Dena says.
All of the SBDC's resources are free, funded by both the U.S. Small Business Administration and the Montana Department of Commerce. The council also offers guidance through its Business Expansion and Retention team, funded by county dollars.
"The team's job is to mentor businesses that may be struggling or need addition guidance," Dena says.  "The goal is to get businesses up and running and thriving by their fifth year." FOR MORE ON THE SBDC, visit sbdc.mt.gov/Billings