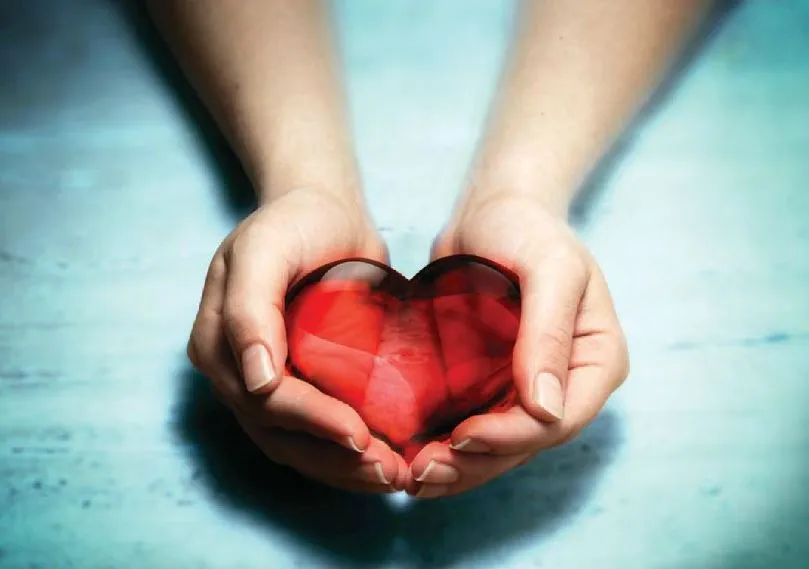 The Spirit of Giving
Local charities look forward to that precious end of year giving 
When December hits, families tend to dig a bit deeper and make sure that their spirit of giving extends outside their list of family and friends. In fact, according to one survey done by Charity Navigator, on average, non-profits receive up to 40% of their annual contributions in the last few weeks of the year. Even more surprising, 10% of all donations processed on-line are done in the last two days of the year. If you're looking to give a little gift and deduct a little more on your taxes, we've rounded up a list of worthy community causes to help make your end of year giving a little easier. In turn, it will bring joy to those agencies and people who work to spread that joy to many, long after the holidays have come and gone.
ANGEL FUND

Seventeen years ago, David Irion, the then Principal at West High School contacted Angel Fund Founder Chris Dorr to help "raise money to help struggling students." Today, this fund is lending a hand to 13 classes of Billings Public School 6th graders. Over the years, the Angel Fund has raised funds which in turn have helped more than 5,000 children with transportation, clothing, food, class fees, GED fees, school supplies, hygiene products, glasses and so much more. The mission is to help students with their basic needs so that they can succeed in school.
DONATIONS CAN BE SENT TO:
Billings Public High and Middle Schools Angel Fund
c/o School Leadership Support
415 North 30th Street
Billings, MT 59101
ANGEL HORSES
Founded by Jonnie Jonckowski, Angel Horses is a unique human service organization that provides positive physical and emotional stimulus to our senior community (with special attention to those afflicted with Alzheimer's), at-risk youth, special needs children and individuals and families affected by cancer. The program reaches out by using rescued animals such as horses, donkeys, dogs and cats in a therapeutic environment. Jonckowski says, "We target at-risk kids, those that have lost their parents or are misfits in school. Our seniors are in hospice and want a last ride. They are lonely, or have cancer and the list goes on." Current needs include hay. Jonckowski is currently searching for property to expand. The mission of the program is to give animals, kids, and 'kids at heart' a second chance.
DONATIONS CAN BE SENT TO:
Angel Horses, P.O. Box 20797, Billings, MT  59104
FOR MORE INFORMATION:
Phone:  406.670.9103
Email:  jjsangelhorses@msn.com
Website:  www.angelhorsesmt.org
BIG SKY SENIOR SERVICES
Agnes Crow started Senior Helping Hands because she needed services to assist her home-bound mother. According to Executive Director Denise Armstrong, "Currently we are helping over 120 senior citizens to remain living in their homes through our in-home services including homemaking, nursing, and personal care." The organization lends a hand to seniors in Yellowstone, Stillwater and Carbon counties. One of the organization's programs, Prevention of Elder Abuse, began as an outreach program for vulnerable seniors and is now serving more than 60 adults. Big Sky Senior Services is the only in-home provider that offers a sliding fee scale (based on income) for services. The organization believes all seniors deserve the right to live in their homes safely and free from abuse, regardless of their ability to pay.  Monies raised will be used to hire caregivers to take care of program participants.
DONATIONS CAN BE SENT TO:
Big Sky Senior Services, 3 ½ North 35th Street, Billings, MT 59101
FOR MORE INFORMATION:
Phone: 406.259.3111
Email: dbarmstrong@bigskyseniorservices.org
Website: www.BigSkySeniorServices.org
Executive Director: Denise Armstrong
BIKENET
Created in 1994, the Heritage Trail Plan was designed to encourage non-motorized transportation, promote an active community and increase Billings' eligibility to receive federal funding for the development of bicycle and walking paths. Ales for Trails, first conceived by George Moncure and several others has been BikeNet's primary fundraising event. With the help of BikeNet, approximately 35 miles of trails have been built. The mission is to promote, grow and maintain a community-wide trail system throughout Billings and increase the number of people dedicated to using it.
DONATIONS CAN BE SENT TO:
BikeNet, P.O. Box 2416, Billings, MT 59103
FOR MORE INFORMATION:
Phone: 406/281.1244
Email: kristi.drake@bikenet.org
Website: bikenet.org
Executive Director: Kristi Drake
FAMILY SUPPORT NETWORK
Barbara Sample started Family Support Network because of their foster child, Jean. It was Jean who said, "You can take me away from my mom, but I will never let you take my mom away from me." Sample continues, "She was right. We had to do a better job with the children in care to ensure that their parents stayed in touch with them and had the opportunity to learn the skills they needed to maintain their children's safety when they were returned." Family Support Network recognizes that children are the foundation of the future and that the family is the natural environment for the growth and development of all its members. The agency provides intervention, support and assistance to children diagnosed with a mental illness and their families, as well as families that are at risk for abuse and neglect.
DONATIONS CAN BE SENT TO:
Family Support Network
1002 10th Street West
Suite 1, Billings, MT 59102
FOR MORE INFORMATION:
Phone: 406.256.7783
     Toll Free: 877.376.4850
    Fax: 406.256.9879
Email: info@mtfamilysupport.org
Website: http://www.mtfamilysupport.org
Executive Director: Wendy Ochs
NOVA CENTER FOR PERFORMING ARTS
NOVA Center for the Performing Arts came into existence when Venture Theater and Rimrock Opera merged in May of 2013. A nova is a star that suddenly becomes much brighter. Currently projects include Youth Conservatory with 55 students enrolled with 4 scholarship recipients and Summer Theater School with 10 scholarships. In 2014, Board Vice President Lucinda Butler announces the production of Amahl and the Night Visitors, Carmen and La Taviata.  Finance Director Darci Hertz says approximately 20% of total expenses is administrative and overhead, but most are covered with ticket sales, rental of the NOVA Center and other outside events. The goal of this organization is to enhance the performing arts culture of the greater Billings region through education, development and performance.
DONATIONS CAN BE SENT TO:
NOVA Center for the Performing Arts, 2317 Montana Avenue,  Box 11, Billings, MT 59103
FOR MORE INFORMATION:
Phone: 406.591.9535
Email: Admin@NOVABillings.org
Website: www.novabillings.org
Finance Director: Darci Hertz
YELLOWSTONE RIVER PARKS ASSOCIATION (YRPA)
Yellowstone River Parks Association was started in 1991 and is made up of a group of people who roll up their sleeves and get the work done. Board Members Bruce Larsen and Norm Schoenthal have contributed sweat and brawn to creating and enhancing parks along the Yellowstone River. Earl Guss and Two Moon Park, Four Dances Natural Area, Riverfront Park, and Norm Schoenthal Island have all been touched by YRPA. Earl Guss says proudly, "YRPA pays no office rent; our weekly meeting space has been donated for 19 years. We have no employees and pay no wages. Much of our work is YRPA volunteer labor using 10 trucks and skid-steers that we own. At least half of this equipment has been donated." The organization coordinates and promotes projects which open up the beauty and usefulness of the Yellowstone River to all residents and visitors.
DONATIONS CAN BE SENT TO:
YRPA, PO Box 1201, Billings MT 59103
FOR MORE INFORMATION:
Voicemail: 406.248.1400
Email:  yrpa@yrpa.org, Website: yrpa.org
YES KIDS, YELLOWSTONE COUNTY "EXTRA" SPECIAL KIDS
Christina Schye started YES Kids because she realized there was little support for parents of children with Down syndrome. The group was organized by a group of local volunteer parents/professionals who have children with Down syndrome to support families in the same situations. Resources include information for new parents and financial assistance for medical, equipment, educational or recreational needs. Special events include the Billings Buddy Walk, a Christmas Party, World Down Syndrome Awareness Day and a summer barbecue.  This group is a donor-supported non-profit that serves families all over Eastern Montana.
DONATIONS CAN BE SENT TO:
YES Kids, Inc., 3814 Parkhill Drive, Billings, MT 59102
FOR MORE INFORMATION:
Phone: 406.256.0469
Email: christina0469@msn.com
Website: yeskids-mt.com
BILLINGS PARK, RECREATION AND PRESERVATION FOUNDATION
Over the past nine years, this foundation has provided more than $420,000 to help enhance Dehler Park, the Billings Depot, Cottonwood Park, Lake Elmo Park, Lockwood Lion's Lair, Moss Mansion Carriage House, Dog Park and BikeNet Trails. According to Foundation Board member John Fekety, the Foundation will help with the resurfacing of tennis courts in Pioneer Park in time for the Class A state high school tennis tournament next May. The group's mission is to acquire, enhance and restore Billings' parks and recreational facilities. 
DONATIONS CAN BE SENT TO:
Billings Park, Recreation and Preservation Foundation
c/o Galusha, Higgins & Galusha P.C. Attn: John Fekety
303 North Broadway #503, P.O. Box 2532
Billings, MT 59103