The Tastings Team Digs Into Pie
Raise your fork for these made from scratch delights
By Stella Fong, Photography by Daniel Sullivan
Pie is a delicious pastry package of celebration. For family and friends, this is a slice of holiday spirit shared with cheer. Bet you didn't know that there are plenty of places around town that pride themselves on serving up the best and most fresh desserts that are whipped up in a crust? We gathered up a few from Alberstons, Lucky's Market, Grains of Montana, Red Rooster Café, plus Stella's Kitchen and Bakery. The pies were diverse in style and flavor delivering a little something for everyone. From traditional pumpkin and pecan pies to festive cranberry apple to rich peanut butter silk pie, the Tastings Team raised their forks and tasted many delectable bites.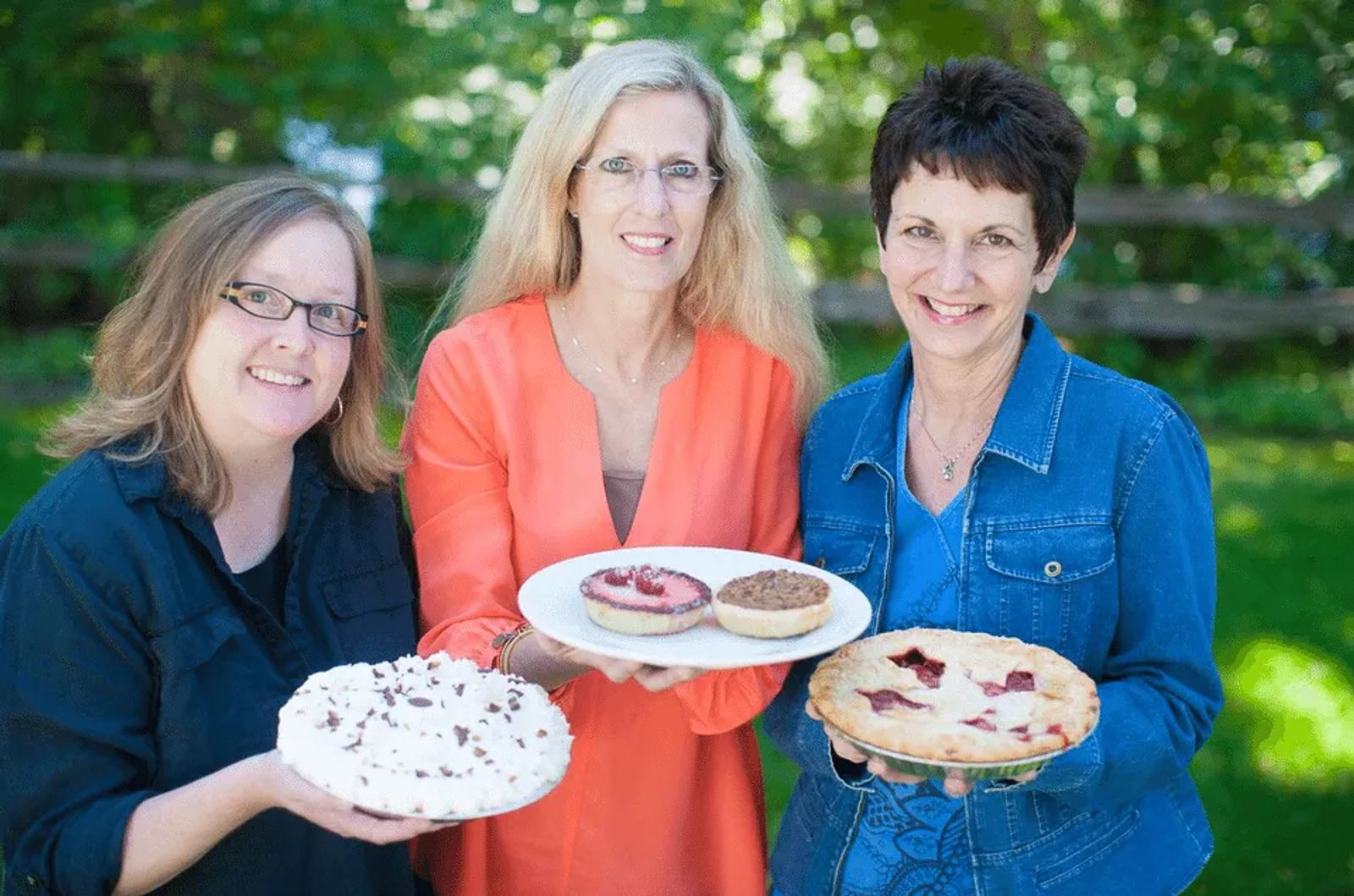 MEET THE TASTINGS TEAM
For five years, Carrie Sullivan was the Culinary Coordinator for The Copper Colander, a kitchen store and cooking school that closed its doors in 2013. Sullivan is currently a board member on the Chefs and Cooks of Montana Association.
Jeanne Moller is the Development Officer at the MSU Billings Foundation and has been instrumental for the success of the annual Wine and Food Festival.
While Renee Coppock may be known for her 20 year leadership with the Montana Women's Run, and as a lawyer at Crowley Fleck Attorneys, she is infamous for the monster cookies bursting with peanut butter, M&M's, and oatmeal that she bakes.
THE TASTINGS TARGETS
Albertsons always has a good selection of pies available off the shelf. Lucky's Market offers good choices of fruit pies in front of their deli, while mini pies are found in the dessert case at Grains of Montana. At Red Rooster, one can savor a piece of pie and a cup of coffee, but whole pies need to be preordered. Finally, fruit pies are usually available at Stella's Kitchen and Bakery with more selection during the holidays, but it is recommended to special order for whole pies.
After tasting eleven pies from these baking hot spots, The Tastings Team has assured that indeed a good slice of holiday cheer can be found in Billings.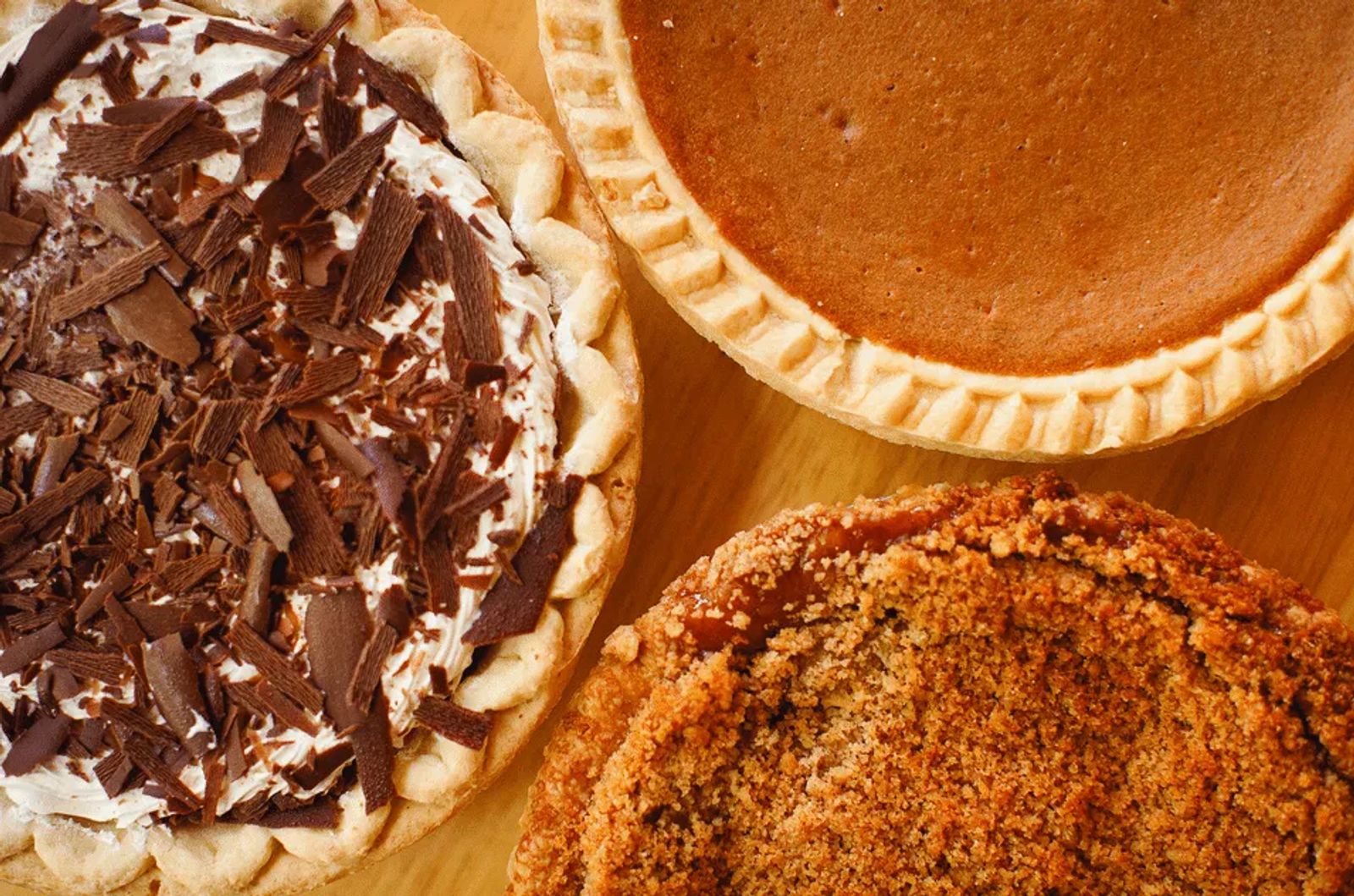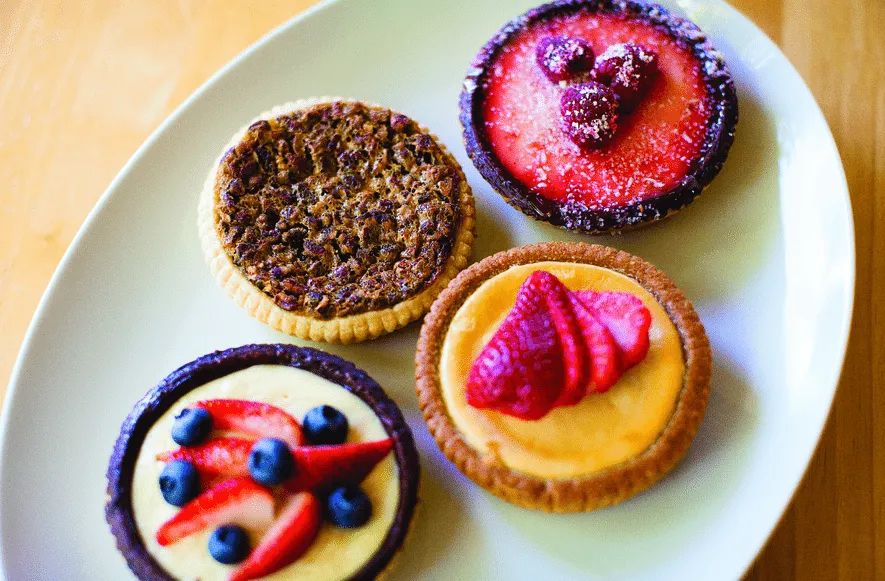 FROM GRAINS OF MONTANA
WHITE CHOCOLATE RASPBERRY
"Tart-like crust with a nice blend of flavors." ~ Renee Coppock
"The best flavor of all the mini pies. The fruit was a good complement to the pie." ~ Jeanne Moller
"Good crust. Good flavor and texture." ~ Carrie Sullivan
CHEESECAKE
"Fresh strawberry adds to the flavor." ~ Renee Coppock
FRUIT TART
"Nice light filling." ~ Renee Coppock
"Good flavor and pretty to look at." ~ Jeanne Moller
"The shortbread cookie-like crust is good." ~ Carrie Sullivan
PECAN PIE
"Festive pie." ~ Renee Coppock & Jeanne Moller"
"Reminds me of the holidays." ~ Carrie Sullivan

FROM LUCKY'S MARKET
CRANBERRY APPLE CRISP
"Nice crisp apples. Tart filling." ~ Renee Coppock
"Good balance between sweet and tart. Great to have after a meal." ~ Jeanne Moller
"Well balanced. Apples are great, cooked perfectly." ~ Carrie Sullivan
APPLE PIE
"Good balance of filling to crust." ~ Renee Coppock
"Apples baked perfectly with a little crispiness. Spice is good." ~ Jeanne Moller
"Good flavor. Fall on a plate." ~ Carrie Sullivan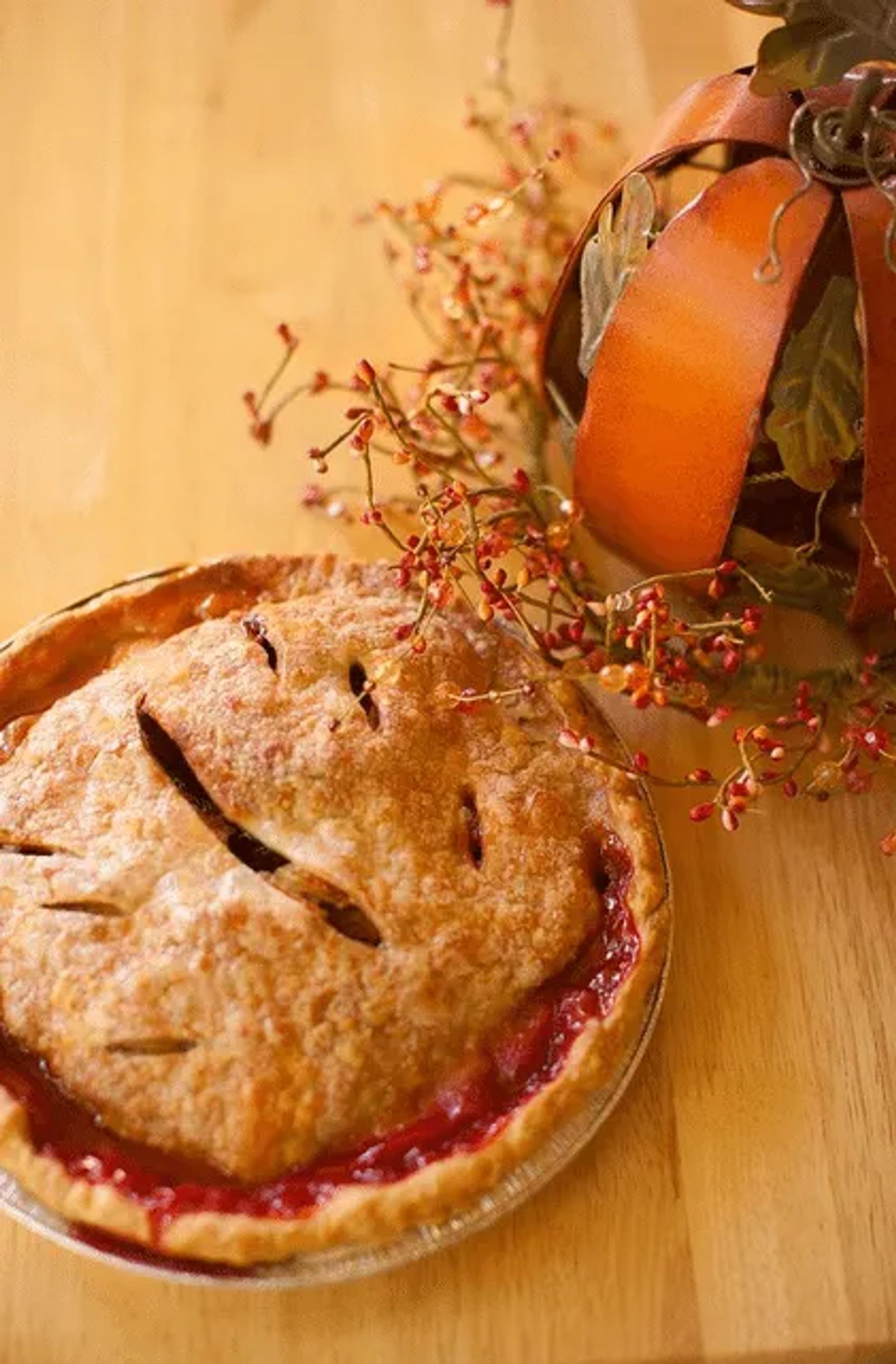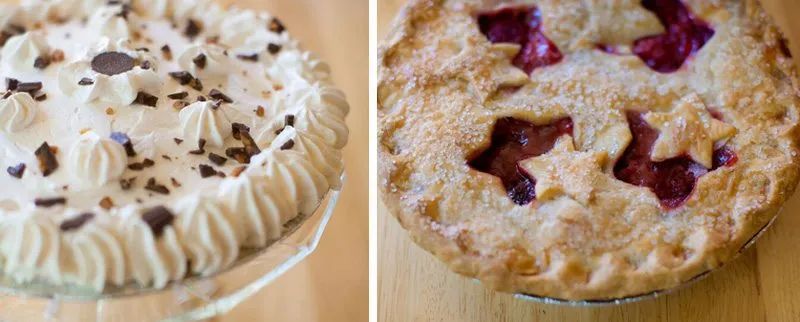 FROM STELLA'S KITCHEN & BAKERY
STRAWBERRY RHUBARB PIE
"Fabulous mix of flavors. Great flaky crust." ~ Renee Coppock
"Just like Mom's! Great crust. I love the strawberry/rhubarb filling – yummy!" ~ Jeanne Moller
"Great crust. Reminds me of my Mom's pie. Sweet and tart flavors are well balanced." ~ Carrie Sullivan
PEANUT BUTTER SILK PIE
"Non-traditional brownie crust was great with peanut butter filling. Overall, wonderful flavors." ~ Renee Coppock
"My favorite combo – chocolate and peanut butter! Worth the calories!" ~ Jeanne Moller
"Very rich and yummy. The brownie crust is fantastic. This is happiness on a plate. Peanut Butter Silk Pie would make my family very happy." ~ Carrie Sullivan
TASTING TEAM'S FAVORITE PIES:
Stella's Kitchen and Bakery Strawberry Rhubarb Pie ~ Renee Coppock
Stella's Kitchen and Bakery Peanut Butter Silk Pie ~ Jeanne Moller
Stella's Kitchen and Bakery Peanut Butter Silk Pie ~ Carrie Sullivan

TASTING TEAM'S SECOND FAVORITE PIE
Grains of Montana White Chocolate Raspberry ~ Renee Coppock
Lucky's Market Apple Pie ~ Jeanne Moller
Red Rooster Café Cranberry Apple Pie ~ Carrie Sullivan
WHERE TO FIND THE TASTINGS TARGETS
Albertsons, 1212 Grand Avenue
Grains of Montana, 926 Grand Avenue or on the web at grainsofmontana.com
Lucky's Market, 1603 Grand Avenue or on the web at luckysmarket.com
Red Rooster Café, 1500 Broadwater Ave. or on the web at redroosterbillings.com
Stella's Kitchen and Bakery, 2625 1st Avenue N. or find them on Facebook