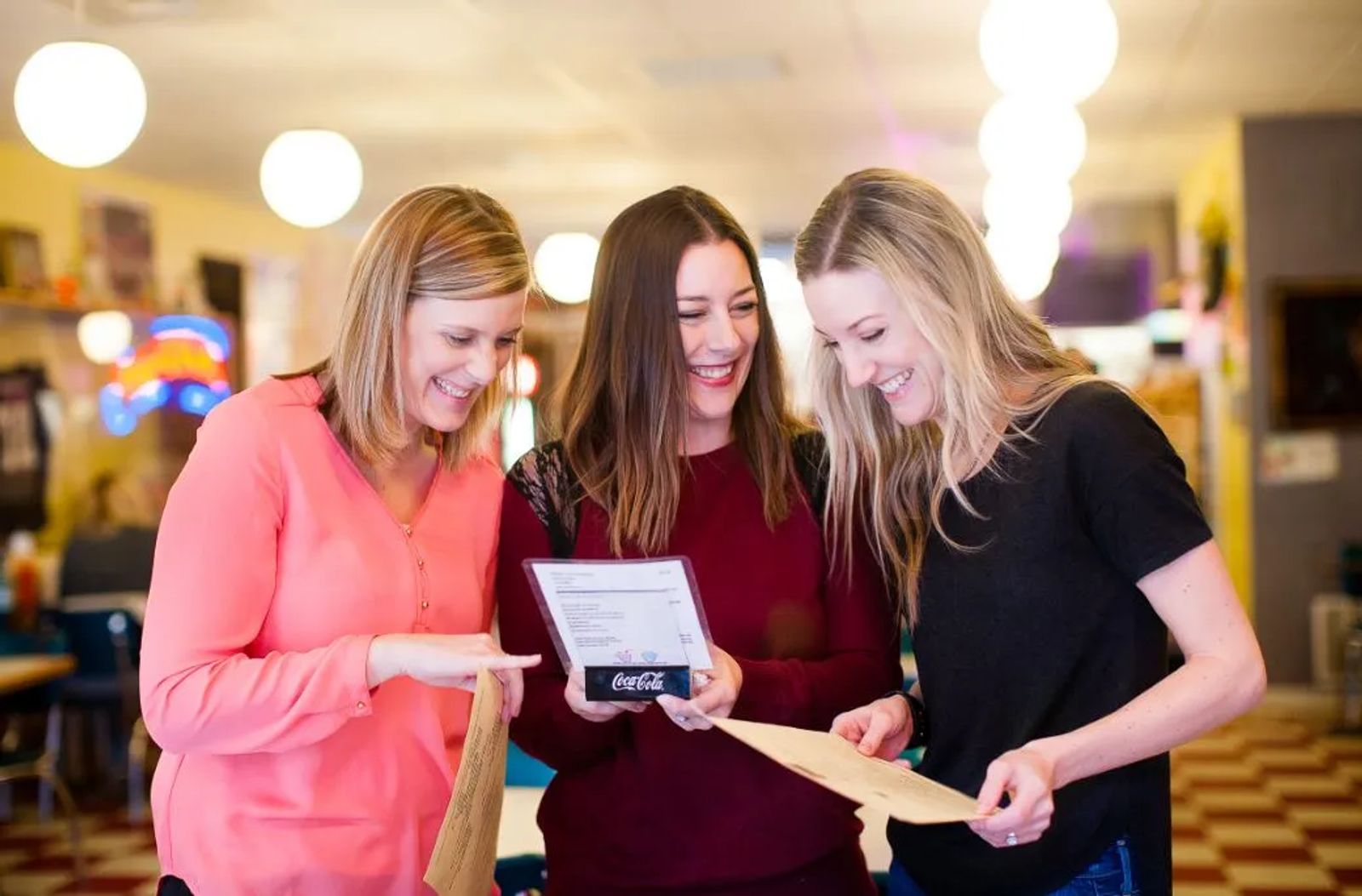 The Tastings Team takes on Burgers & Shakes
Tasting a bit of Downtown Nostalgia
By Stella Fong, Photography by Daniel Sullivan
If you've been looking to dig in and taste a bit of nostalgia, there's nothing like satisfying that craving with a juicy burger and a thick, hand-crafted shake. That's why the Tastings team cruised downtown to sample this all-American iconic fare. So when this craving hits, you'll know exactly where to target your taste buds.
MEET THE TASTINGS TEAM
Caitie Corson: Corson is a paralegal at Talen Energy, serves on the board of the Moss Mansion, and is married with two children.
Luci Cross Wollschlager: is an interior designer and owner of A-line Drafting and Design with her husband Jeff Wollschlager. She sits on the Moss Mansion board, volunteers at Dress for Success Billings, and is a stylist for Stella and Dot, a direct sales jewelry company. She is the mom of baby girl, Avery.
Ali Pekovich: Pekovich is a Stella and Dot stylist and stay at home mom of 9-month-old Deegan and his 8-year-old sister BrookLynn.


THE TASTINGS TARGETS
The Burger Dive began in 2010 with Brad and Andi Halsten coming to Billings from California. Their joint is reminiscent of the traditional diner with red and white checker flooring, and neon on the wall. They serve "Burgers But Better" with classic burgers elevated with innovative additions. However, this place is not for the faint hearted. Brad's winning Blackened Sabbath Burger for Red Robin's "Best of the Bash" at the Food Network South Beach Wine and Food Festival amplifies all senses.
In the Northern Hotel is Bernie's Diner, "A Light Hearted and Fun Diner." Named after the mother of the Northern Hotel's owners, Mike and Chris Nelson, the sleek modern eatery with old fashion charm sits on downtown's happening corner. Tea towel napkins, round barstools at a long counter and booth-seating hint at times past. Their food is "classic comfort food with a twist," and the burger named "The Hangover" is truly a welcome eye opener after late night festivities.
Right on Broadway is Steven and Stacey Hindman's Stacked: A Montana Grill that opened a year ago. Steven shares, "I want to introduce people to food they thought they knew in a different way." His burgers, he says, "You will not find these burgers anywhere else." Reclaimed barn wood, and ranch photos bring Old West touches with sleek bank seating and the long concrete bar infusing modern finesse. The updated flavors continue into their food as "Best Bite Burger" has bacon jam and "The Kilted Burger" offers caramelized sauerkraut.
Big Dipper Ice Cream concocted with dairy from Meadow Gold and locally sourced additions make for a great treat all by itself.
THE BURGER DIVE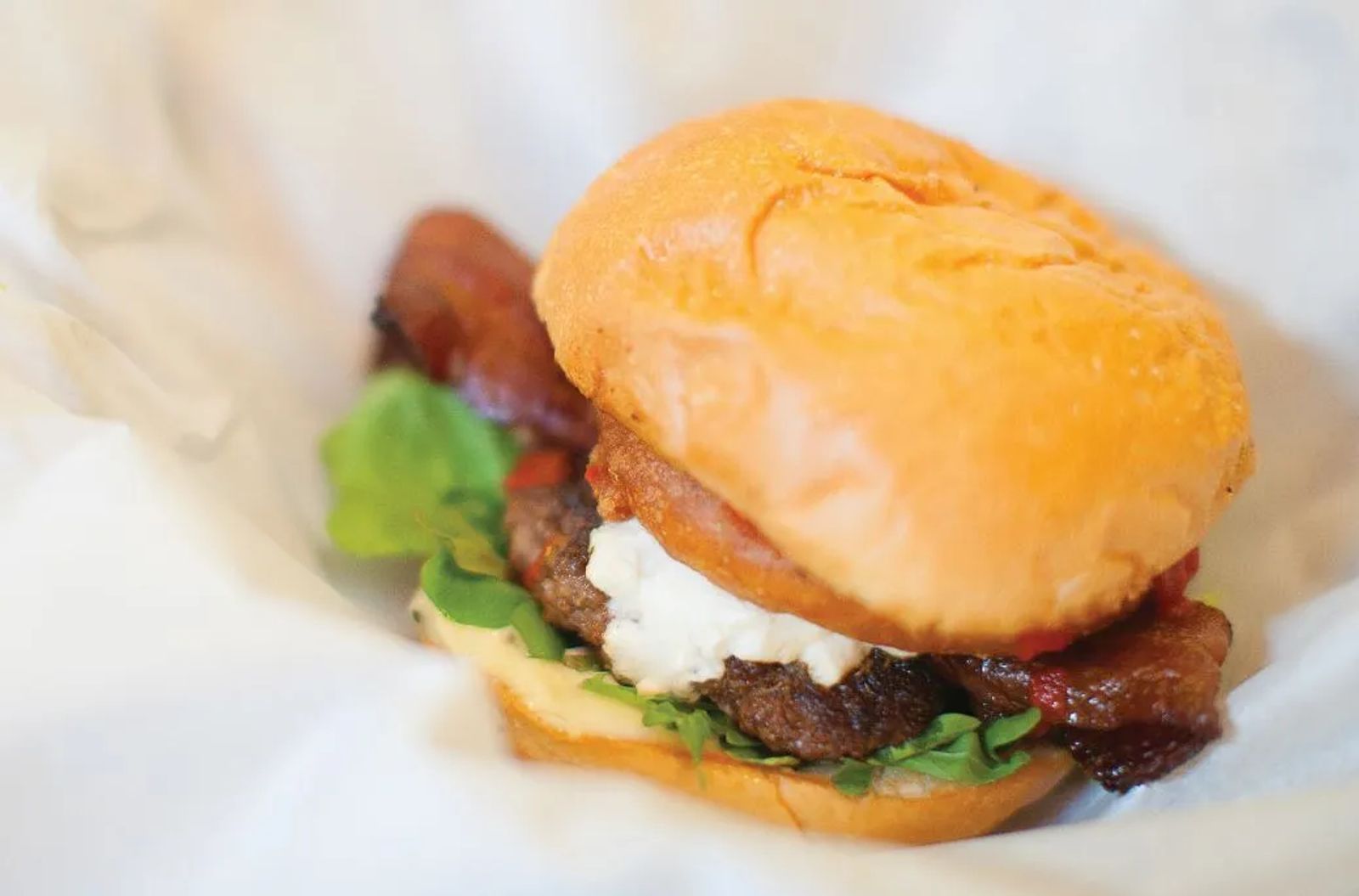 The Best of the Bash Burger - Blackened seasoning, smooth goat cheese, bacon, onion ring, arugula, Sriracha sauce and garlic basil mayonnaise
"The burger is super moist and the bun soft. There is just the right amount of goat cheese. The Sriracha gives it a good kick, adding new dimensions." ~ Ali Pekovich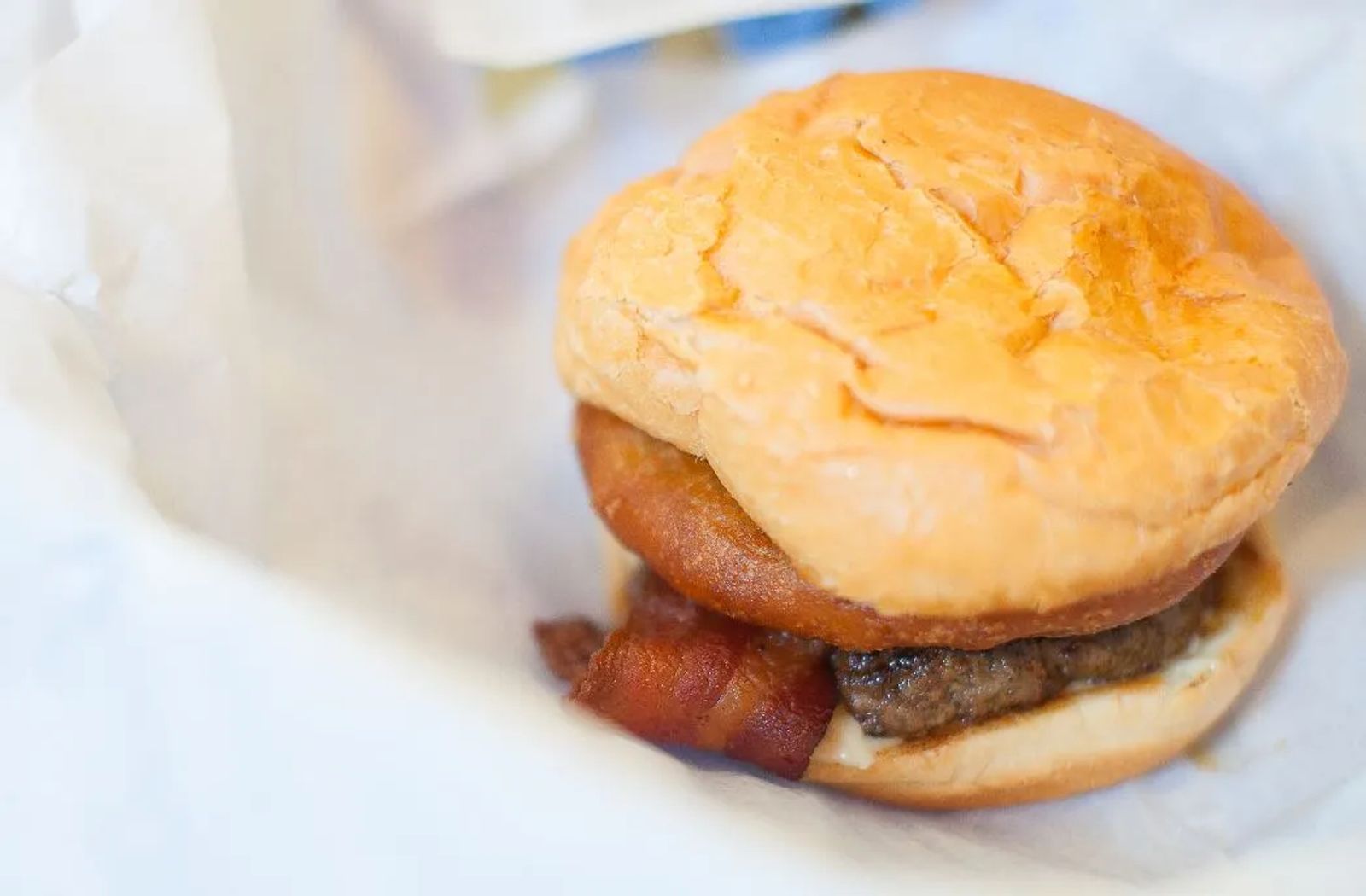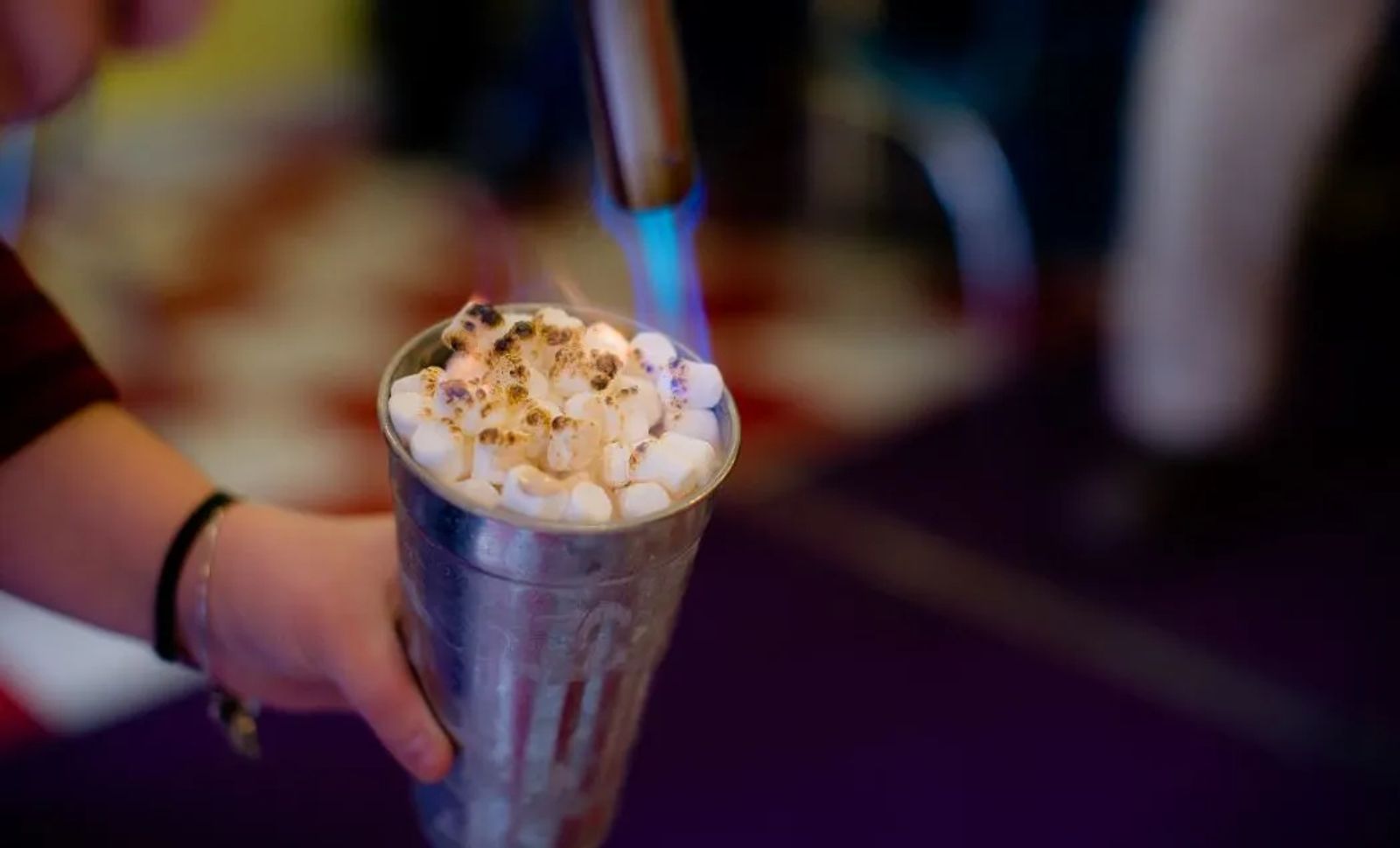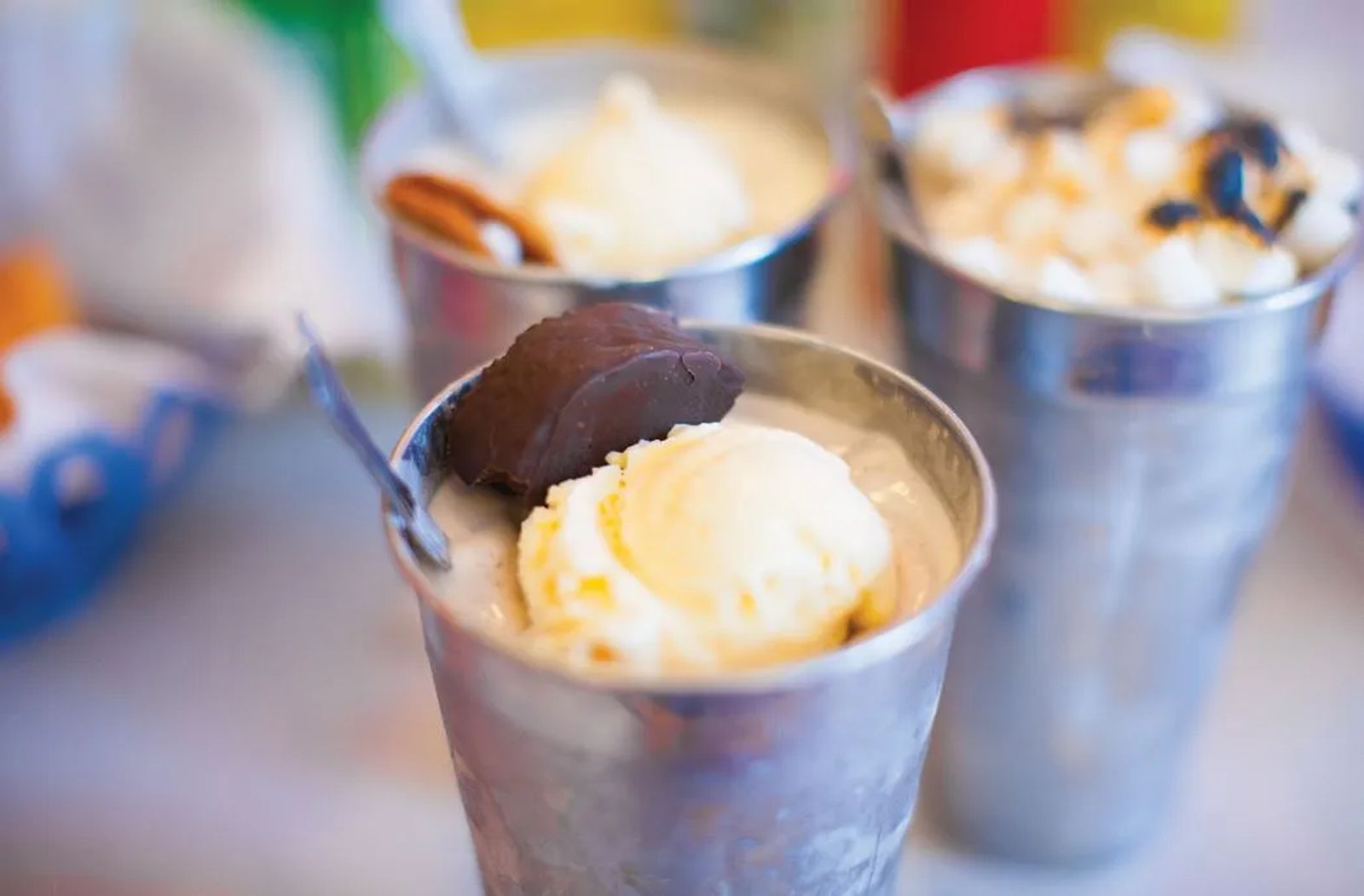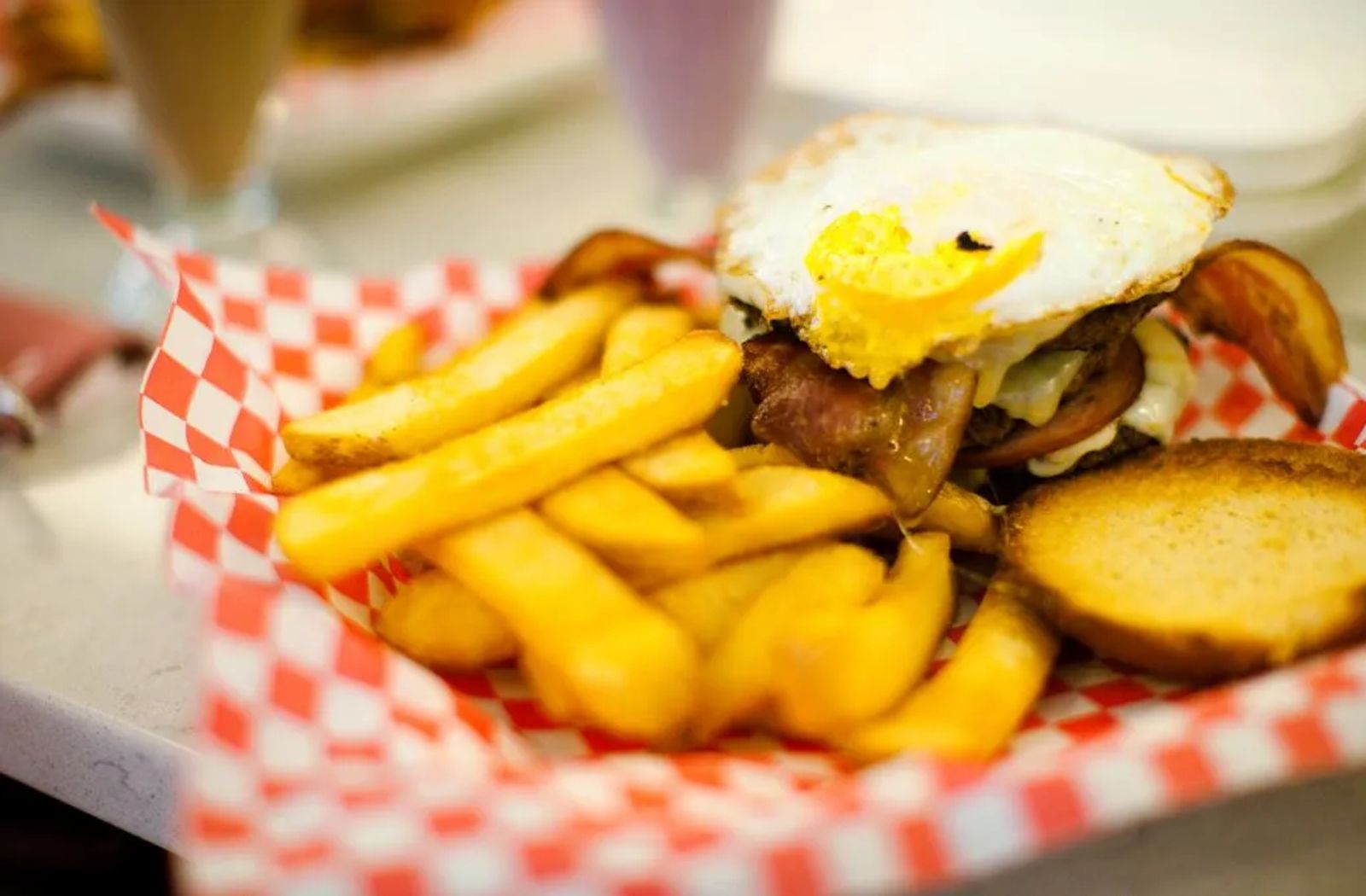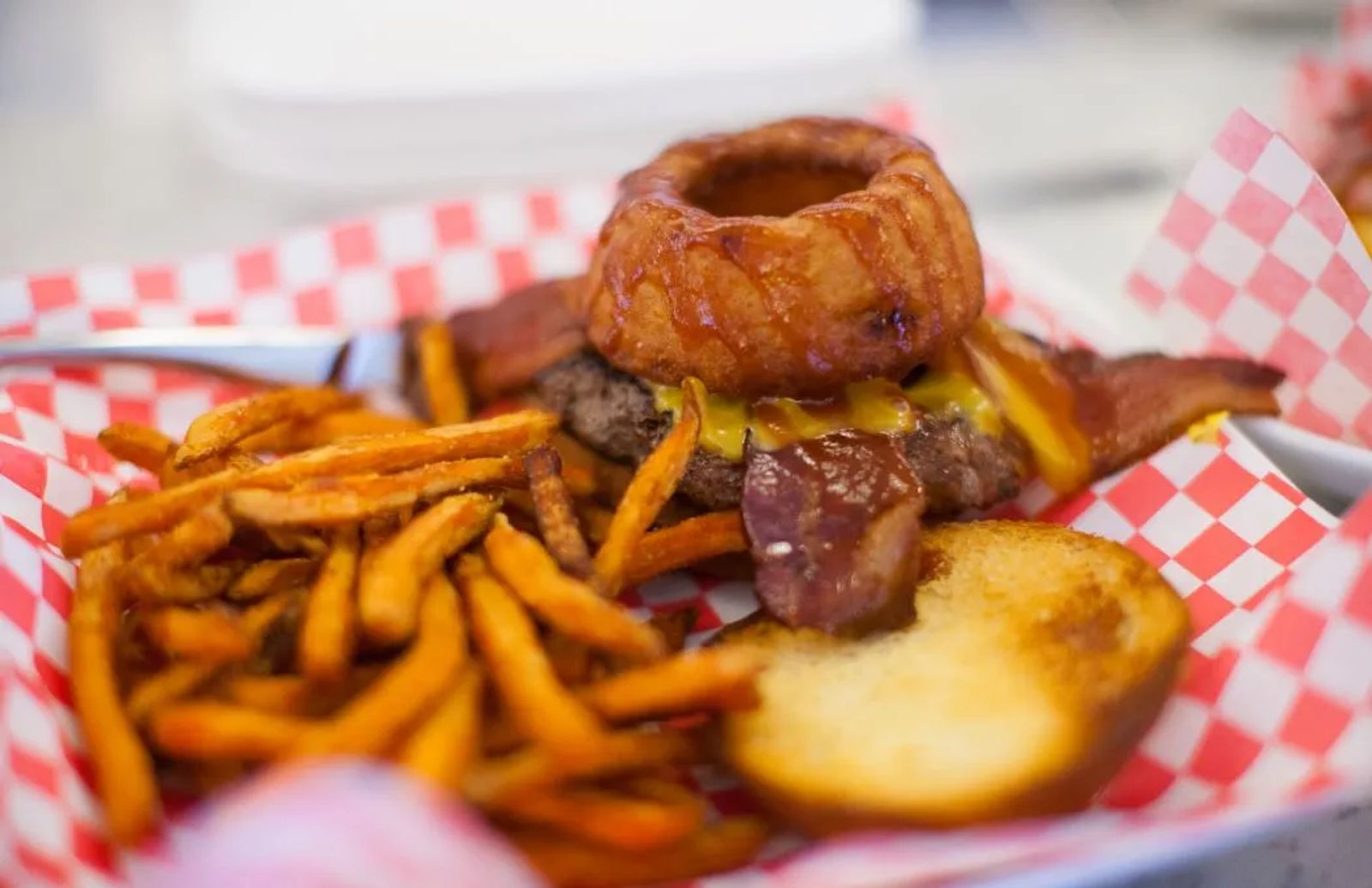 Cowboy Bison Burger - 1/2 lb bison burger, cheddar cheese, onion straws, bbq sauce, and bacon
"I like the onion ring flavor with its crispiness and thick coating." ~ Caitie Corson
"I would definitely order this burger again. The bacon is nice and thick." ~ Luci Cross
"The sauce is a good mix with the burger." ~ Ali Pekovich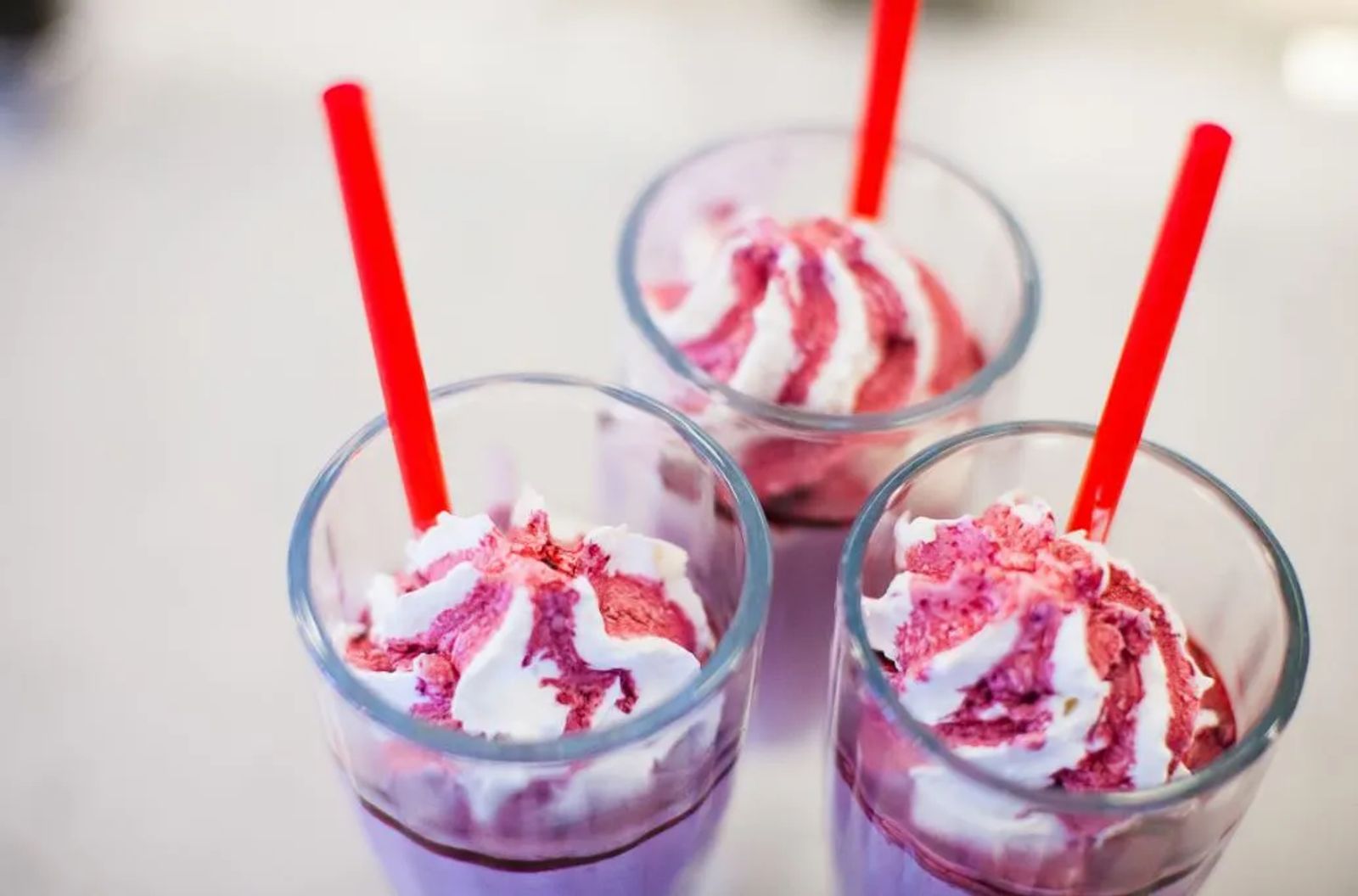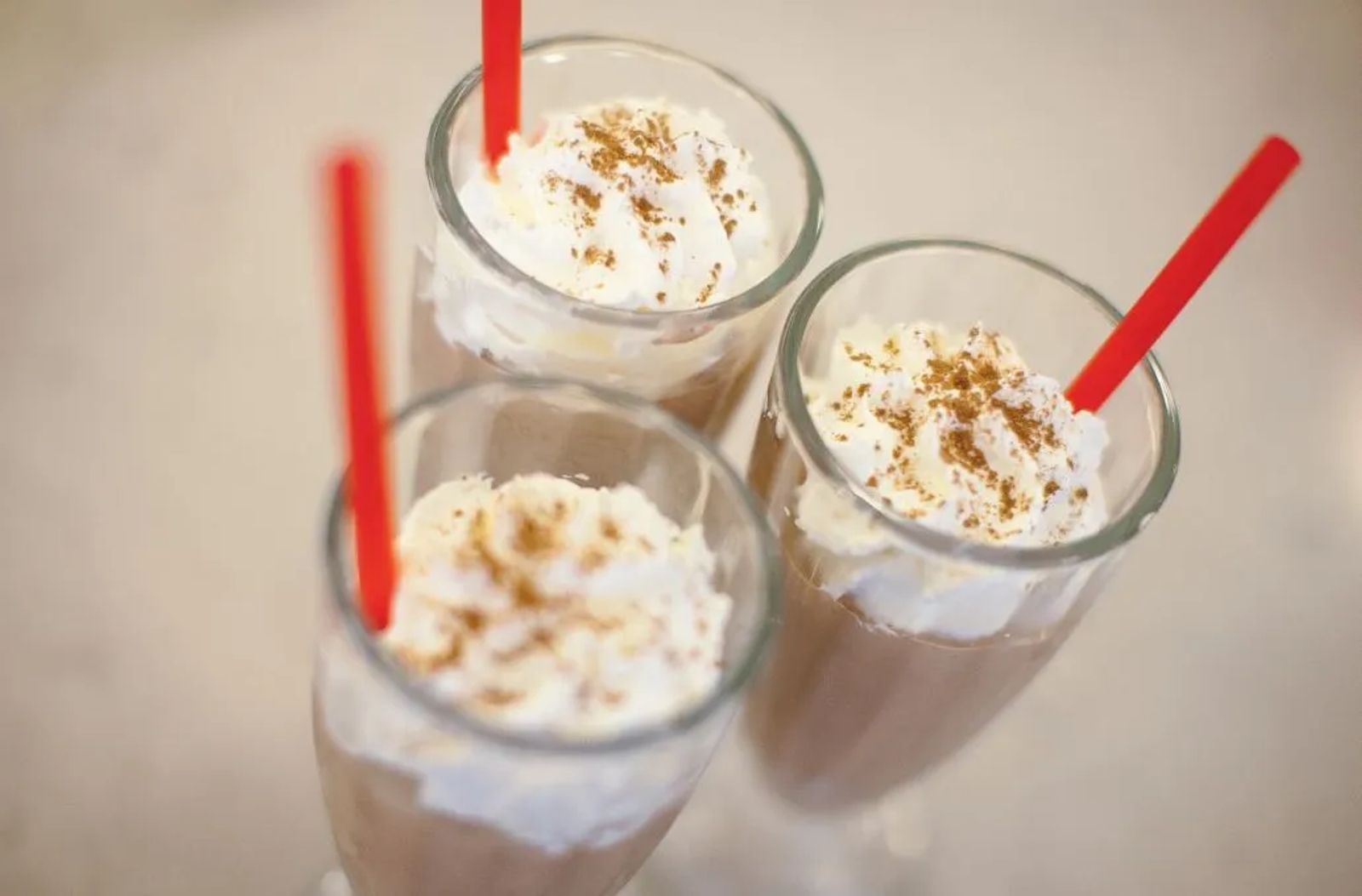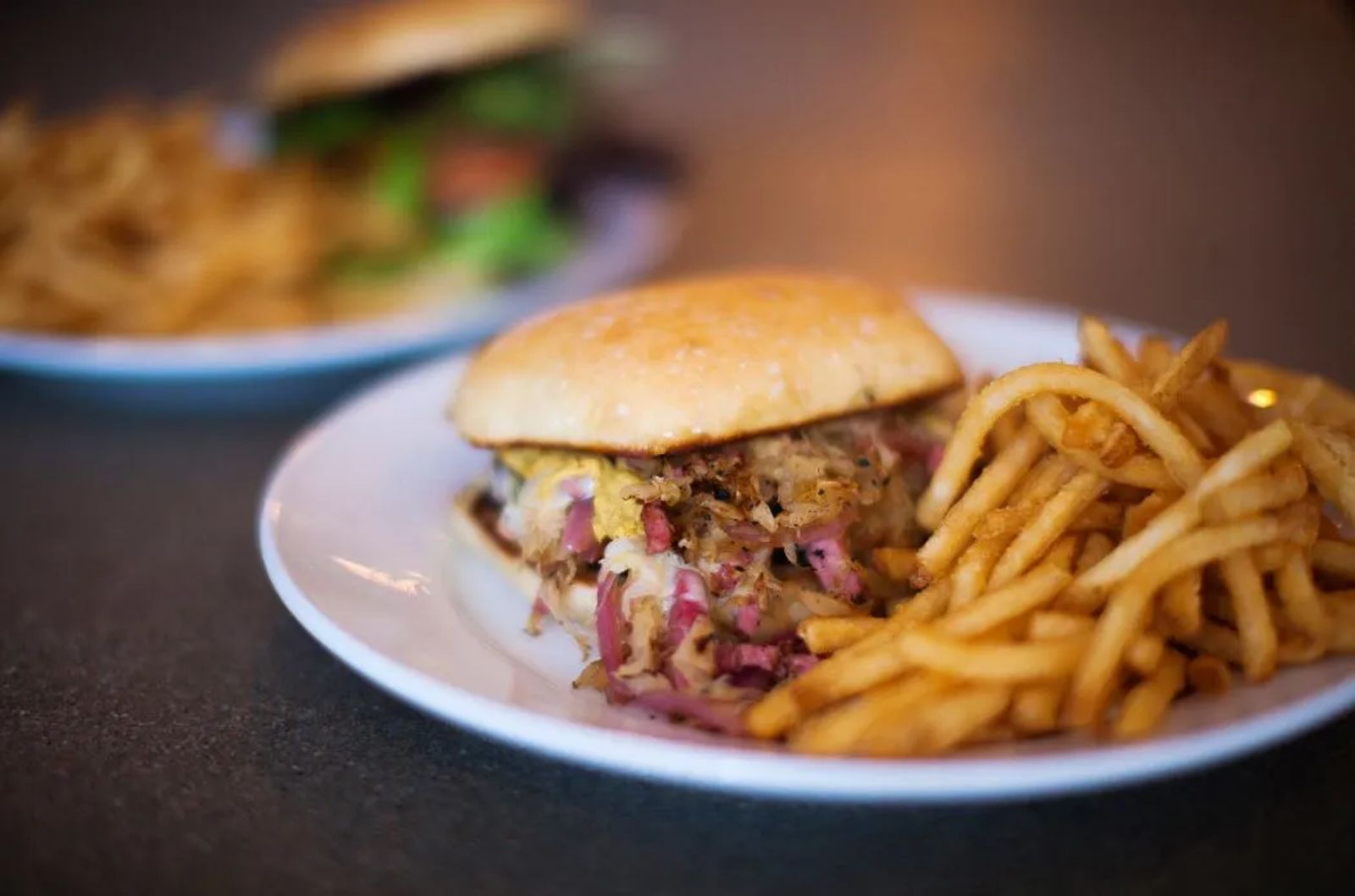 The Kilted Burger – Pepper jack, caramelized sauerkraut, onions and Certified Angus Beef, pastrami with spicy mustard
"This reminds me of a German bratwurst." ~ Caitie Corson
"I like that this burger is piping hot. I love the mix of meats." ~ Luci Cross
"I like the sauerkraut. It does not take over the flavor of the burger. The bun is really thick and yet melts in your mouth." ~ Ali Pekovich

Best Bite Burger - 1/3 lb burger with creamy goat cheese, bacon jam, pepper jack cheese, Siracha bourbon sauce, tomatoes, pickles, lettuce.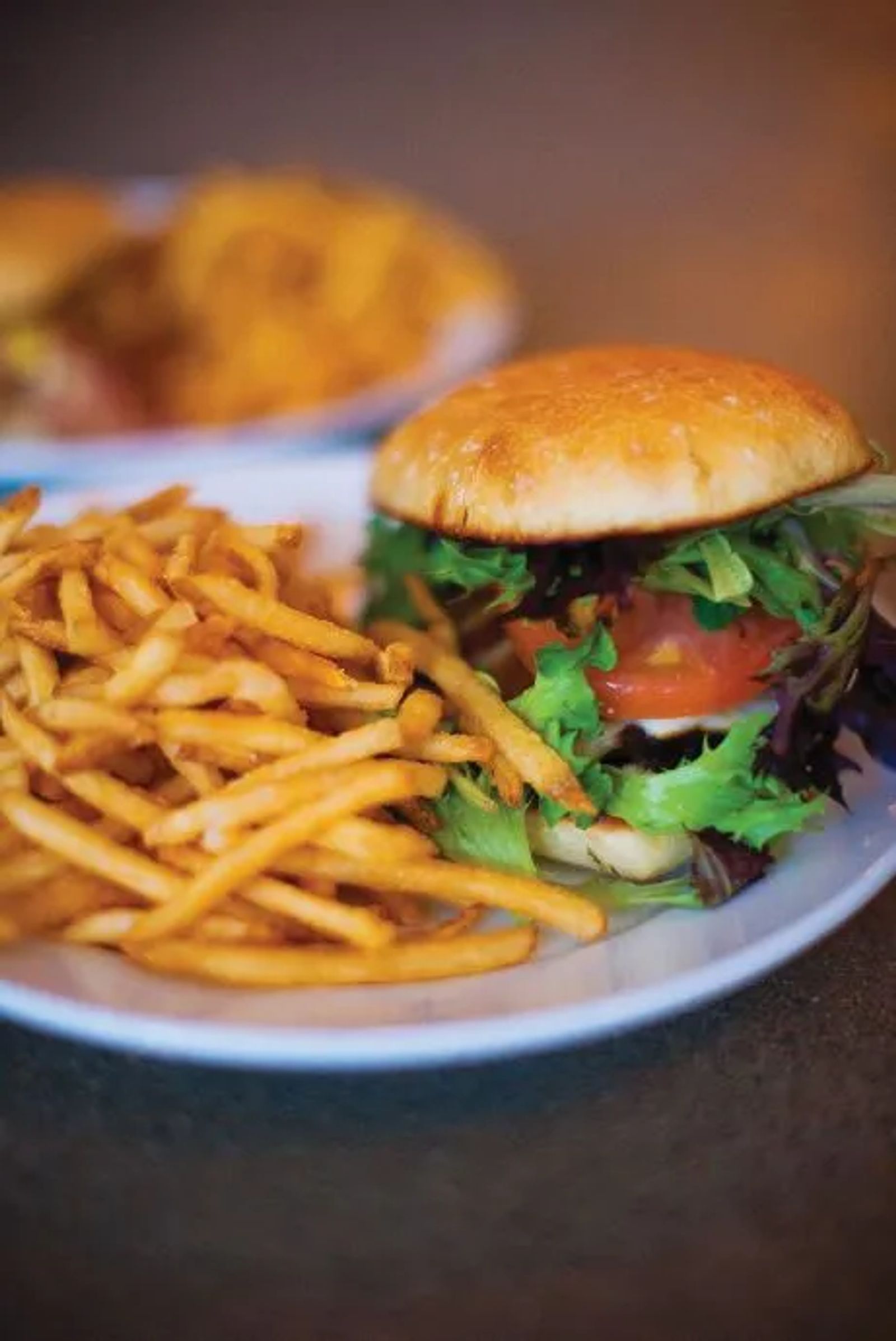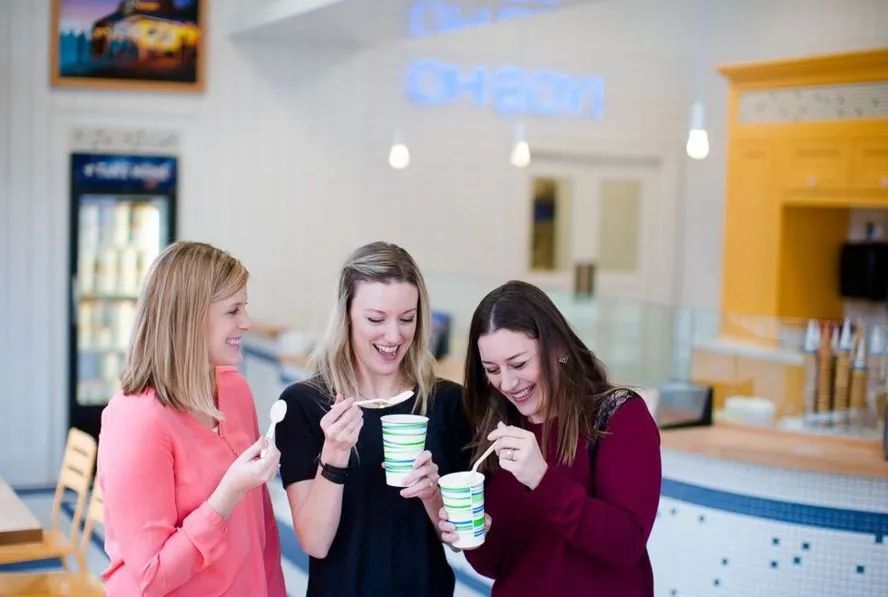 Espresso Quake Shake
"This is a good afternoon pick me up." ~ Caitie Corson
"I like that this is made from local Rock Creek coffee roasters." ~ Luci Cross
 Salted Caramel
"This shake is intense and really flavorful." ~ Luci Cross
"The caramel tastes like a Werther's candy melting in your mouth." ~ Ali Pekovich
TASTINGS TEAM FAVORITES
Caitie Corson: Blackened Sabbath, Burger Dive and Nutella Shake, Bernie's Diner
Luci Cross: Best Bite Burger, Stacked and Espresso Quake Shake, Big Dipper
Ali Pekovich: Best Bite Burger, Stacked and Huckleberry Shake, Bernie's Diner
WHERE TO FIND THE TASTINGS TARGETS
Burger Dive, 114 N 27th St, Billings
ON THE WEB: theburgerdive.com
Bernie's Diner, 19 N Broadway, Billings
ON THE WEB: northernhotel.com
Stacked, A Montana Grill, 106 N Broadway, Billings
ON THE WEB: facebook.com/StackedinMontana
Big Dipper Ice Cream, 100 N Broadway
ON THE WEB: bigdippericecream.com