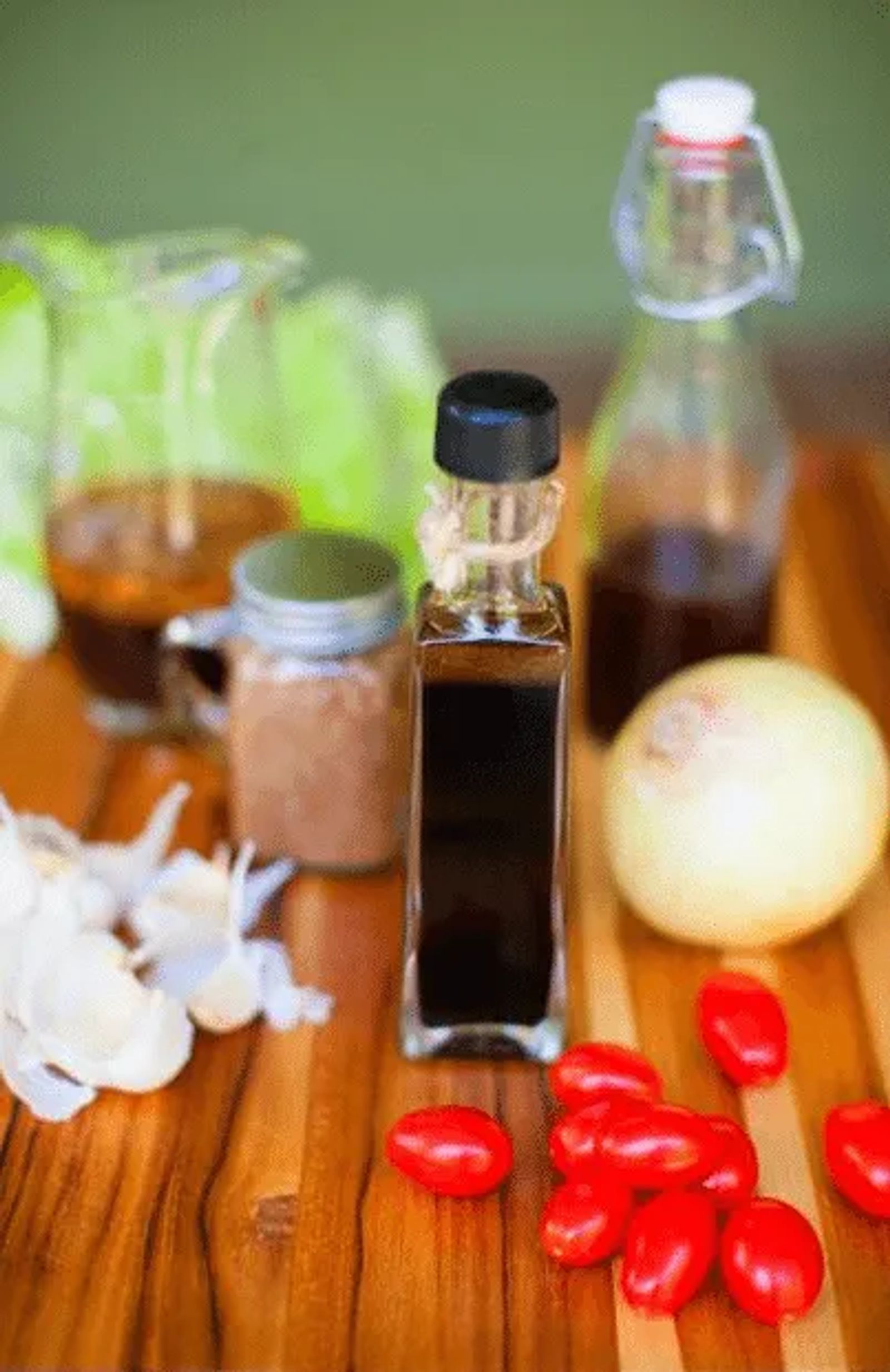 There's the Rub
Savory spices and sassy grilling sauces
The inspiration has come from William Shakespeare in Hamlet's famous soliloquy in Act 3, Scene 1. "To die: to sleep; To sleep: perchance to dream: aye, there's the rub."
My high school English Literature teacher, Merlin Willard, would be happy I remember most of Hamlet's famous speech, but he would probably roll his eyes that I would use it as a way to talk about rubs and marinades. Mr. Willard, however, might agree that these additions are the inspiration needed to take this summer's grilling to the next level.
To dress up chicken breasts or thighs, Kim Hager, who with her husband own Blue's BBQ, shares a family recipe for a Tropical Marinade for Chicken. For those looking to add a splash of flavor to meat, we give you a steak marinade with a Worcestershire base plus a soy sauce and pineapple flavored marinade which is downright tasty on skewers of pork or beef.
Inspiration for the Lapsang Souchong Rub comes from a trip to Boston Harbor Tea Shop. Here you'll find this black tea, Lapsang Souchong, that provides a rich and distinctive smoky character. When added to this rub, it imparts an intriguing flavor to chicken or ribs that's enhanced by grilling. This tea may be a little difficult to find (Boston Harbor does stock it) but it is well worth the effort.
When working with marinades, always discard it after removing the meat. If you want to use some for basting, reserve a ¼ to ½ cup of the marinade before pouring it over the meat or poultry. And, it's best to marinate in glass or a plastic bag because some marinade ingredients can interact with metal. I prefer a Ziploc bag because of the ease in cleanup.
I must admit my Lapsang Souchong Rub and its smoky essence has become my favorite this grilling season. Maybe it will find its way into your grilling repertoire as well.
Enjoy!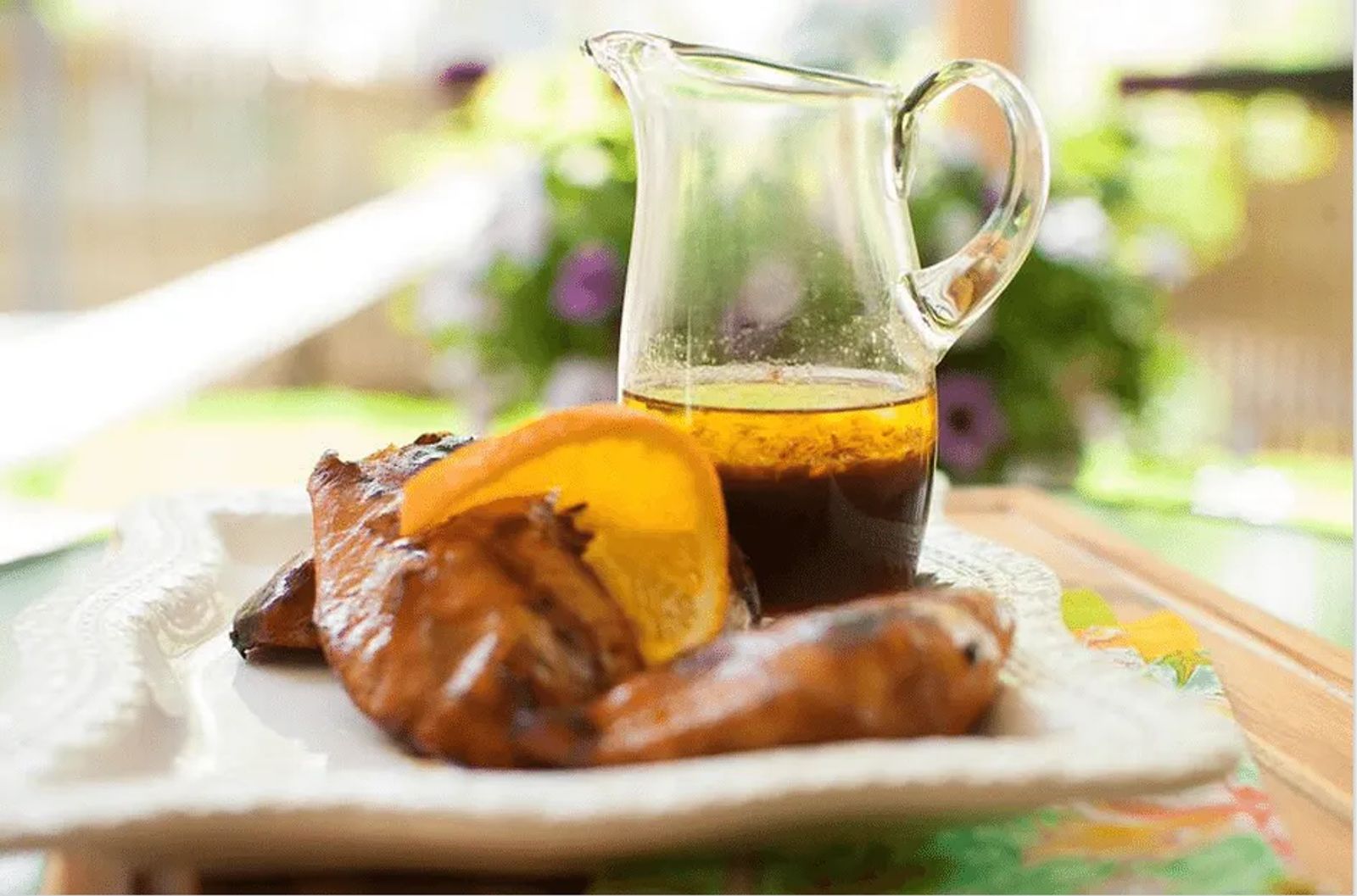 TROPICAL MARINADE FOR CHICKEN
~Recipe from Kim Hager, Blues BBQ
½ c. fresh squeezed orange juice
½ c. pineapple juice or 20 oz can of pineapple
1 c. soy sauce
1 c. vegetable oil
1 c. packed dark brown sugar
Red pepper flakes to taste
Fresh minced garlic to taste
4 large chicken breasts
Mix together the ingredients. Place the chicken breasts in a large plastic bag and pour marinade over the chicken. Close the bag, place in a bowl and marinate in the refrigerator for at least 2 hours. Discard the marinade and grill the chicken until internal temperature reaches 165 degrees.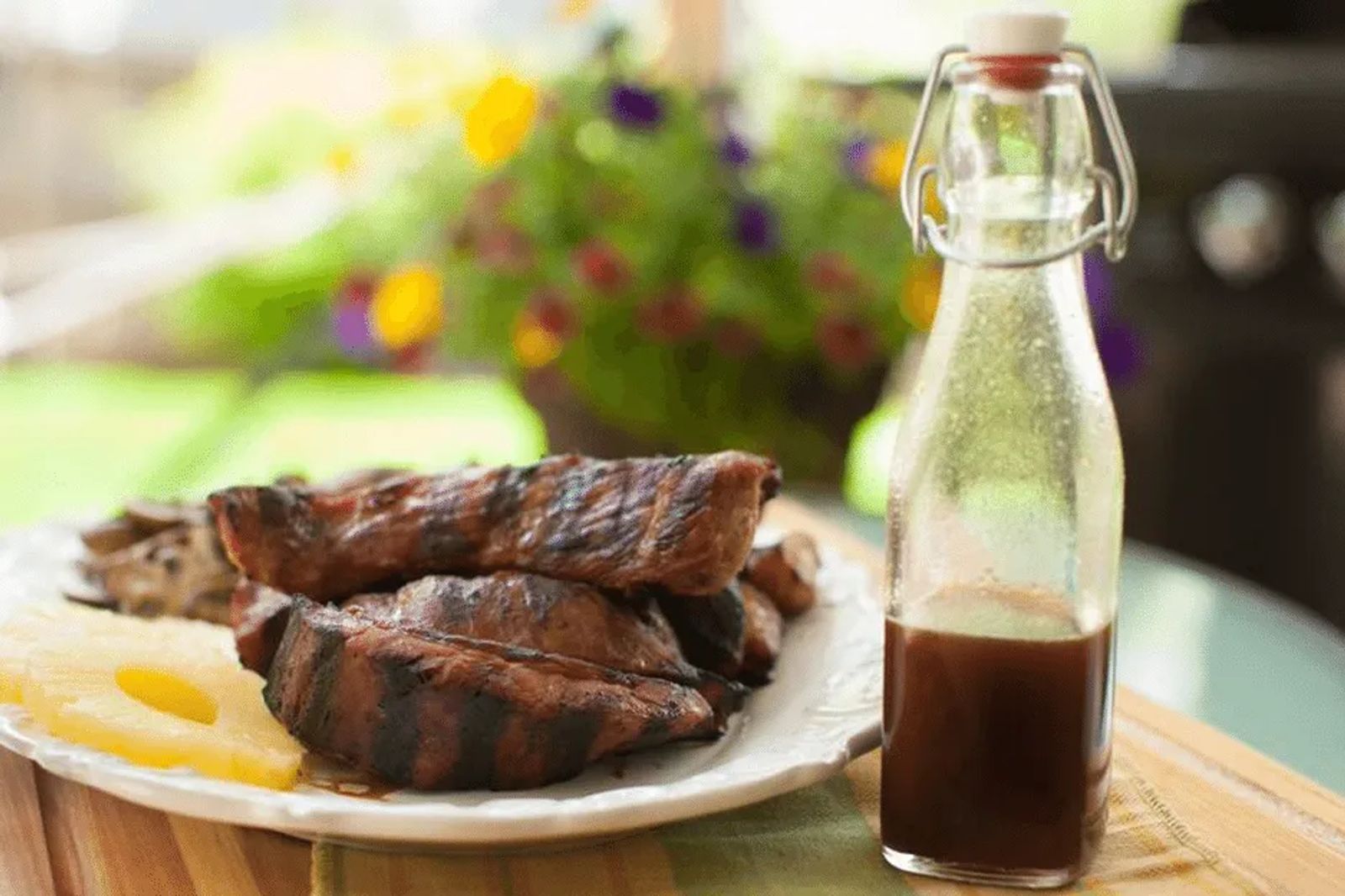 MEAT MARINADE
~Recipe from Kay Erickson
1 c. soy sauce
½ c. packed dark brown sugar
½ c. cider vinegar
½ c. pineapple juice
2 t. kosher salt
½ t. garlic powder
Combine the ingredients in a medium saucepan. Bring to a boil, reduce to medium low heat and simmer for 5 minutes. Cool to room temperature. Place the meat in a glass dish, cover with the marinade and refrigerate for around 4 hours. This marinade is great for pork and beef, especially cubed beef or pork on skewers (shish kabob).
STEAK MARINADE
~Recipe from Kay Erickson
½ c. Worcestershire sauce
3 T. brown sugar
3T. olive oil
3 T. balsamic vinegar
¼ t. salt
Combine the Worcestershire, brown sugar, olive oil, vinegar and salt. Refrigerate marinade if not using immediately. Place steak in a glass dish or plastic Ziploc bag. Pour marinade over steak and refrigerate for at least 3 hours or overnight. Remove steak and discard marinade.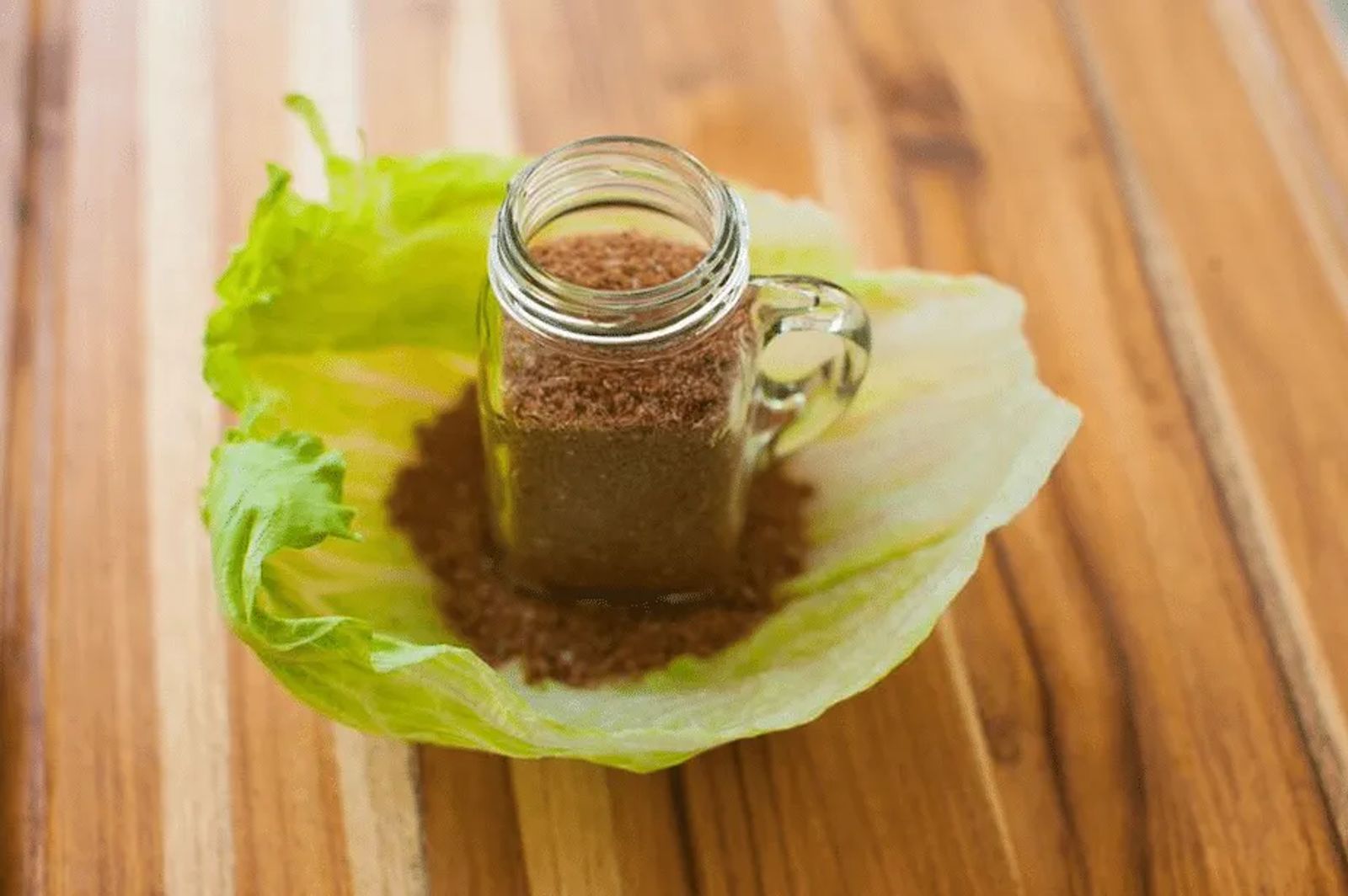 RIB RUB
~Recipe from Kay Erickson
1/3 c. packed dark brown sugar
2 T. smoked paprika
1 T. coarse salt
2 t. freshly ground black pepper
½ T. onion powder
½ t. cayenne pepper
Mix the brown sugar, paprika, salt, black pepper, onion powder and cayenne in a bowl. Sprinkle over ribs. Cover ribs with plastic wrap or place in extra-large plastic Ziploc bag. Refrigerate at least 2 hours. Take the meat out of the refrigerator an hour before grilling.
LAPSANG SOUCHONG (SMOKY TEA) RUB
~Recipe from Kay Erickson
2 T. Lapsang Souchong tea
½ t. kosher salt
1 T. dark brown sugar
¼ t. black pepper
½ t. onion powder
½ t. garlic flakes
1 t. smoked paprika
Combine the ingredients in a mini food processor, spice/coffee grinder. Pulse until the tea is finely ground. The rub can be stored in air-tight container at room temperature for 2-3 weeks. This rub imparts a great smoky flavor and works well on chicken or meat.