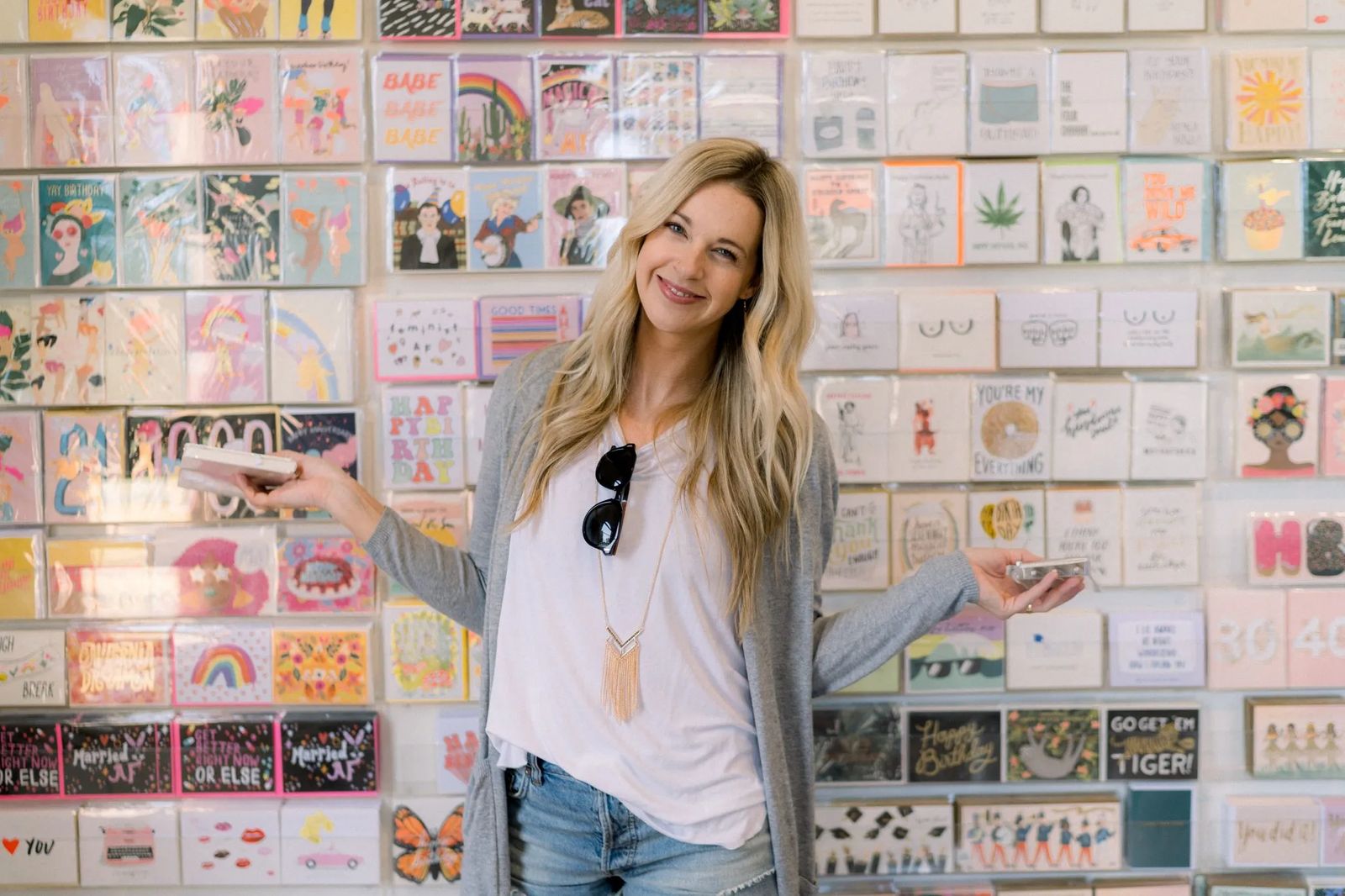 Through a lens of compassion
Photographer Tracy Moore uses her talents to change lives
When Tracy Moore was in the eighth grade, her family moved from California to Colorado. At her new school, she didn't know anyone, and rather than walk into the cafeteria and have no one to sit with, she grabbed her lunch tray and found an empty bathroom stall.
That memory has, in a way, become a part of Tracy's mission. She's is a Billings photographer who specializes in senior portraits for girls. She uses her talent behind the lens to build girls' confidence, and last summer, she started Tracy's Closet, a place where teenage girls, who don't have name-brand clothing, can shop for free.
Eating lunch in the bathroom became Tracy's routine until she met Holly, her first friend at the new school. Holly rescued Tracy, but Tracy knows now that she was never alone. Girls everywhere were doing the same thing and suffering the same loneliness and isolation.
"A lot of girls are still eating in bathroom stalls and not just for a few days," she says. "I know girls who eat in their cars, who sit in empty classrooms at lunchtime."
That deeply held empathy fuels Tracy's passion, and it's why she takes senior portrait photography to a new level. Choosing 20-25 girls to work with and photograph during a span of a year, the experience includes travel adventures, destination photo shoots, and the occasional Sunday dinner at Tracy's home. The girls also gather for community service projects and practical advice on all sorts of things, from filling out college applications to how to apply eye makeup.
"High school is hard. I want to be someone who can boost their confidence along the way — to really help them see how amazing they are," Tracy says. "More than anything I just want to show them that they can do anything."
Tracy doesn't do formal mentoring with her "crew," but she is serious about being a positive role model. She manages to be open and honest, fun-loving yet responsible, a dreamer and down-to-earth all at once.
"I want to be that big sister or that favorite aunt with some life experience," she says.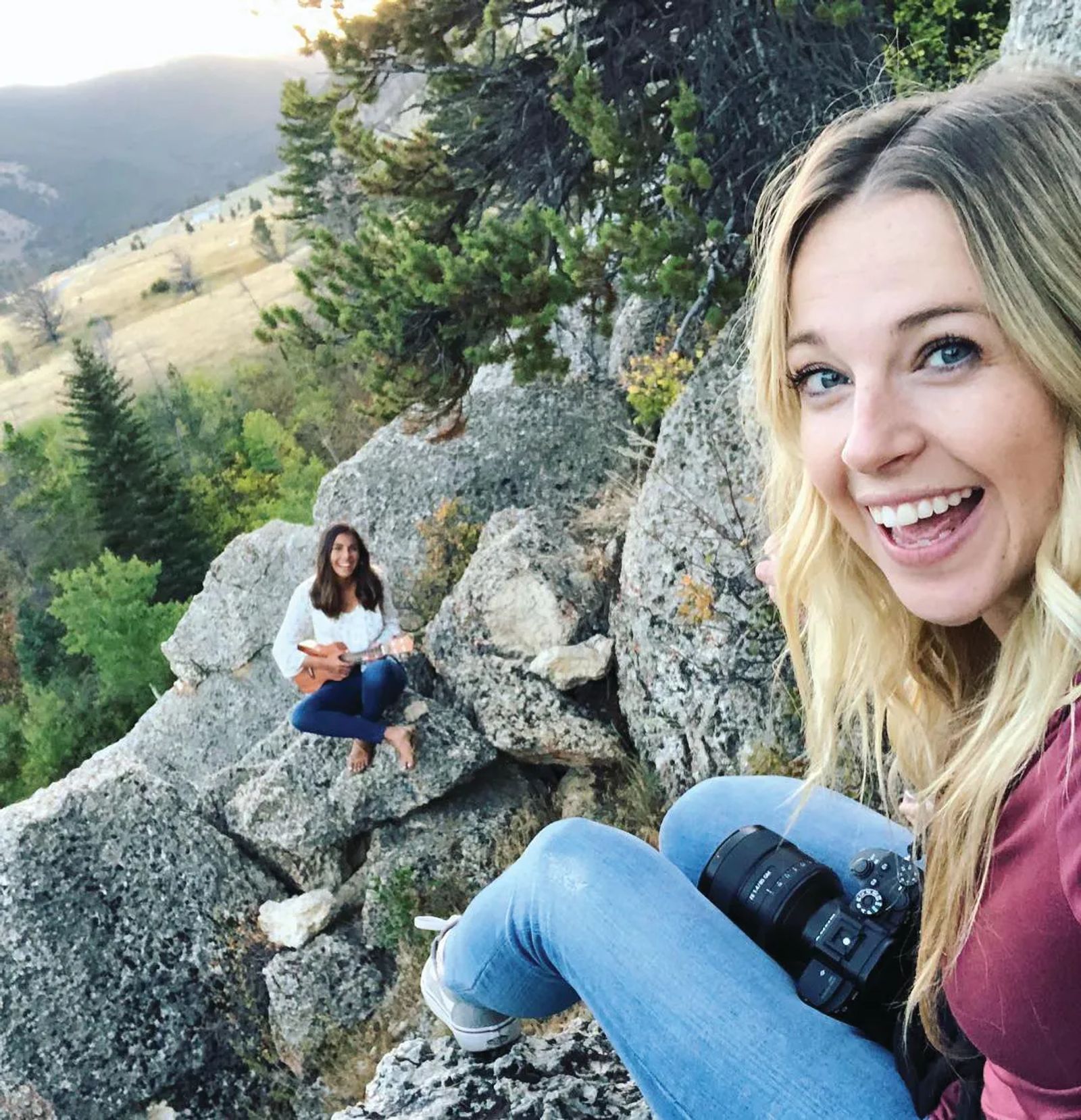 THE BUSINESSWOMAN BEHIND THE LENS
Tracy has been working as a professional photographer for about 10 years. As a passion, photography came to her by chance. As a career, it's been all hard work.
Early in their marriage, Tracy's husband, Matt, gave her a camera and portrait lens for Christmas. She took it everywhere she went — family gatherings, events, and on outdoor adventures. The feedback on her photos was positive and she was miserable in her sales job, so she put up a Facebook post offering free photos to her friends. Within a month, she'd photographed 35 families. Learning as she went, she built her professional portfolio.
"I didn't think anyone would like my photos, but they did, and it just blew up from there," Tracy says. "It just felt right, like I was doing what I was meant to do."
A few years into her career, Tracy invested in a business coach to help her build her brand. He helped her narrow her focus to senior portraits for girls. Her unique, take-them-on-an-adventure business model followed.
"I'm a big believer in finding your niche and finding what you really love and what you're meant to do," Tracy says. "Once you find your niche nobody can really compete with you."
With that notion of collaboration over competition, Tracy mentors other photographers and recently started a class teaching other photographers how to specialize in senior portraits for girls. In the course, she shares her business model in detail.
"Every girl deserves this experience, but I can't take them all," Tracy says.
Although Tracy's work is primarily with senior girls, she also does personal branding and head shots for women. Her work as a photographer also opened up opportunities for her to work for Patagonia and a few other fly-fishing brands. Fishing is a passion of Tracy's as well, and her husband worked as a guide before coming on board with Tracy's photography business.
It's Matt's support and the support of her family that kept Tracy going when her business was in its early stages — and even now as she takes it in several new directions at once.
"I had a crazy childhood, but no matter how bad things got, my parents supported me from the very first lemonade stand to my photography business and every crazy idea in between," Tracy says. "They always believed in me."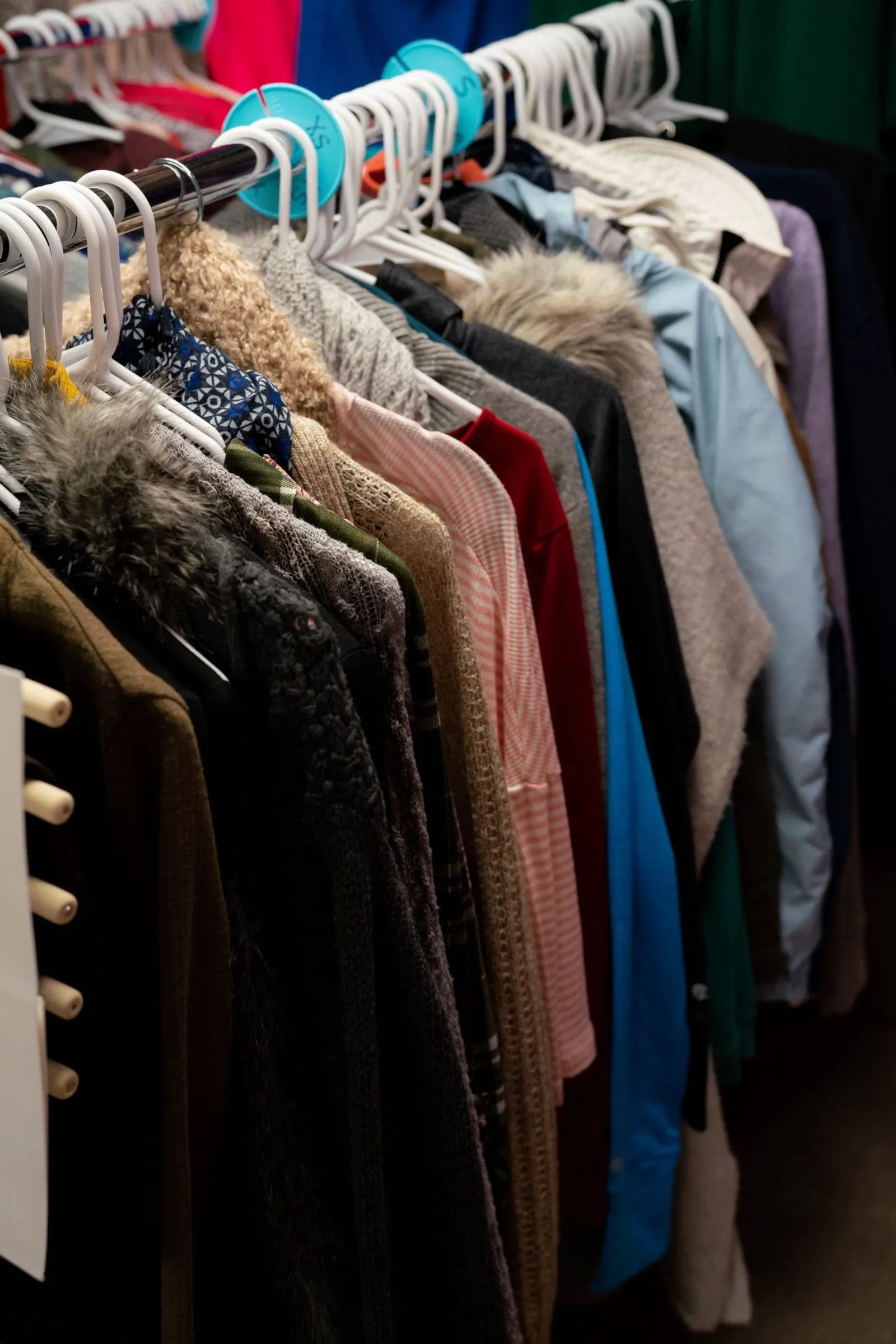 TRACY'S CLOSET
Every year, Tracy takes on a few girls who cannot afford her senior portrait experience and offers her services at a discount or for free. Here and there, she also does one-day photo shoots, usually for families that can't afford her full package. Last year, she met a few girls who didn't have anything stylish to wear for their senior portraits, so Tracy sent out a message on Facebook and Instagram to gather a few brand-name things to give to them.
Like lightning, her social media accounts blew up with more than 100 comments in less than an hour. Donations, above and beyond what she needed, poured in and nearly filled a large, walk-in closet at the studio. The seeds for Tracy's Closet were planted.
"I thought this shouldn't be just for senior portraits, it should be for any girl who needs it," Tracy says.
Tracy recruited Aspen Willems, a recent high school graduate, to help with the project and the two set up the closet to look like a boutique clothing shop and stocked it with brand-name, high-end clothing, shoes, handbags, accessories and formal wear. From the start, Tracy has been picky about the brands she accepts and the quality of the items. They need to be what girls are wearing in high school.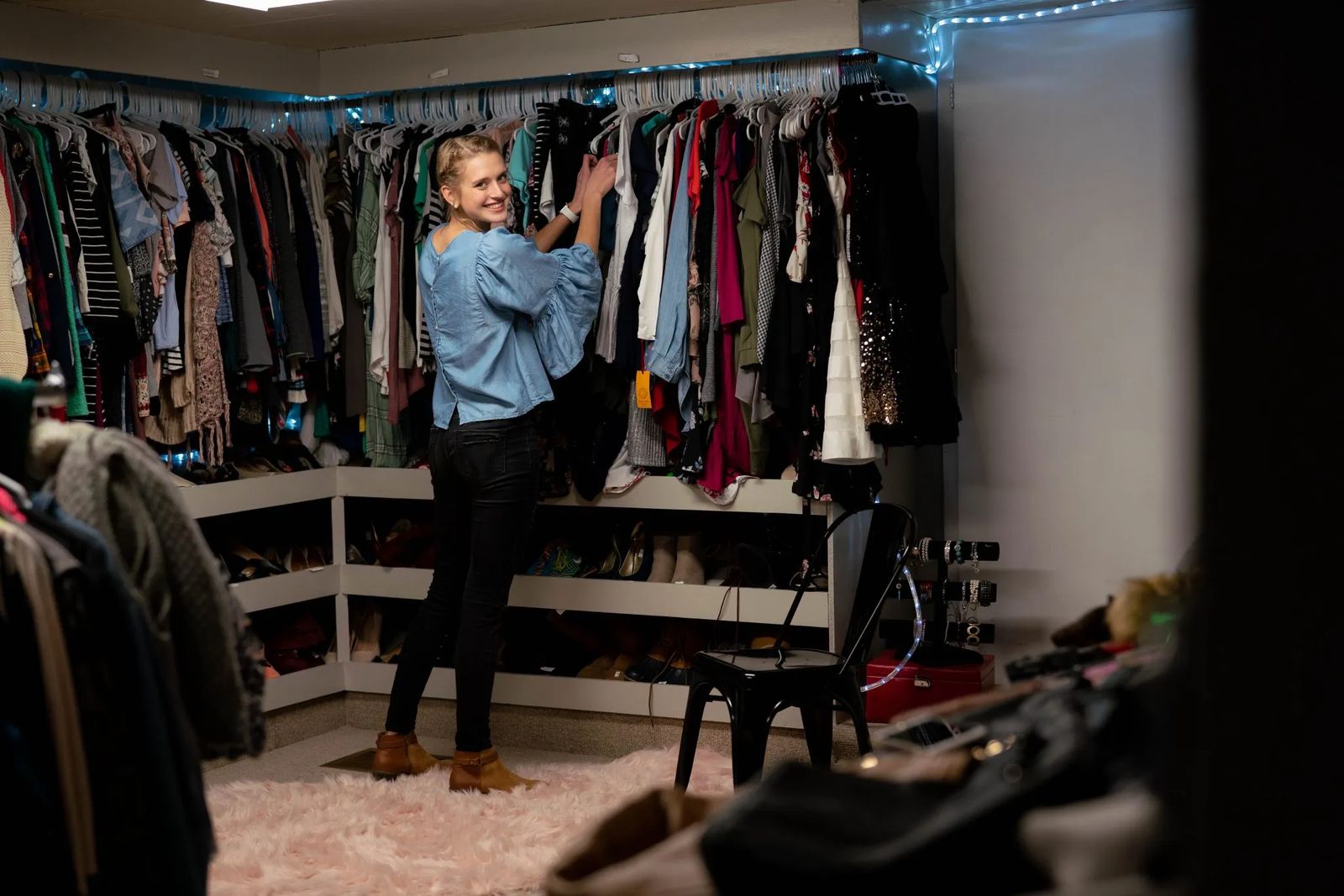 What Tracy's Closet can't use is passed on to Family Services or Dress for Success. Some clothing that's high-value is sold online and the proceeds are used to buy gift cards, so girls can shop for additional items that Tracy's Closet doesn't have.
Girls are referred by teachers, school counselors, caseworkers in the foster-care system and from Tumbleweed, a runaway program and shelter for homeless teens. Brand-name, quality clothing helps them fit in and having more clothing can alleviate stress as well. Tracy believes that if putting on a cute outfit can give a girl confidence, she'll have what it takes to pass that strength along to others. One compliment on a girl's outfit might be all that it takes to spark a new friendship.
"That one thing for that one person in that one moment can make all the difference," Tracy says.
A visit to Tracy's Closet is totally confidential and often it's just Tracy and or Aspen who are there. Fun music plays in the background, and the girls are encouraged to try on and take as much as they want.
"It's super cool to see these girls come in and choose their clothes, and then see how amazing they feel," Aspen says.
More than six months later, the donations haven't stopped, and girls are still shopping Tracy's closet. The project has been featured on several news outlets and Tracy is laying out plans for Tracy's Closet to become a nonprofit, so she can provide donors with tax-deductible receipts.
"So many people have had a hand in making this a success, I can't really take credit," Tracy says.
Tracy's Closet is just one of many philanthropic projects she's passionate about.
Each year at Christmastime, Tracy spearheads Portraits for a Cause, bringing together photographers from across the Yellowstone Valley to provide families with affordable portraits. Last Christmas was its ninth year. All the funds raised provided Christmas meals and gifts to needy families. To date, the annual event has raised more than $50,000.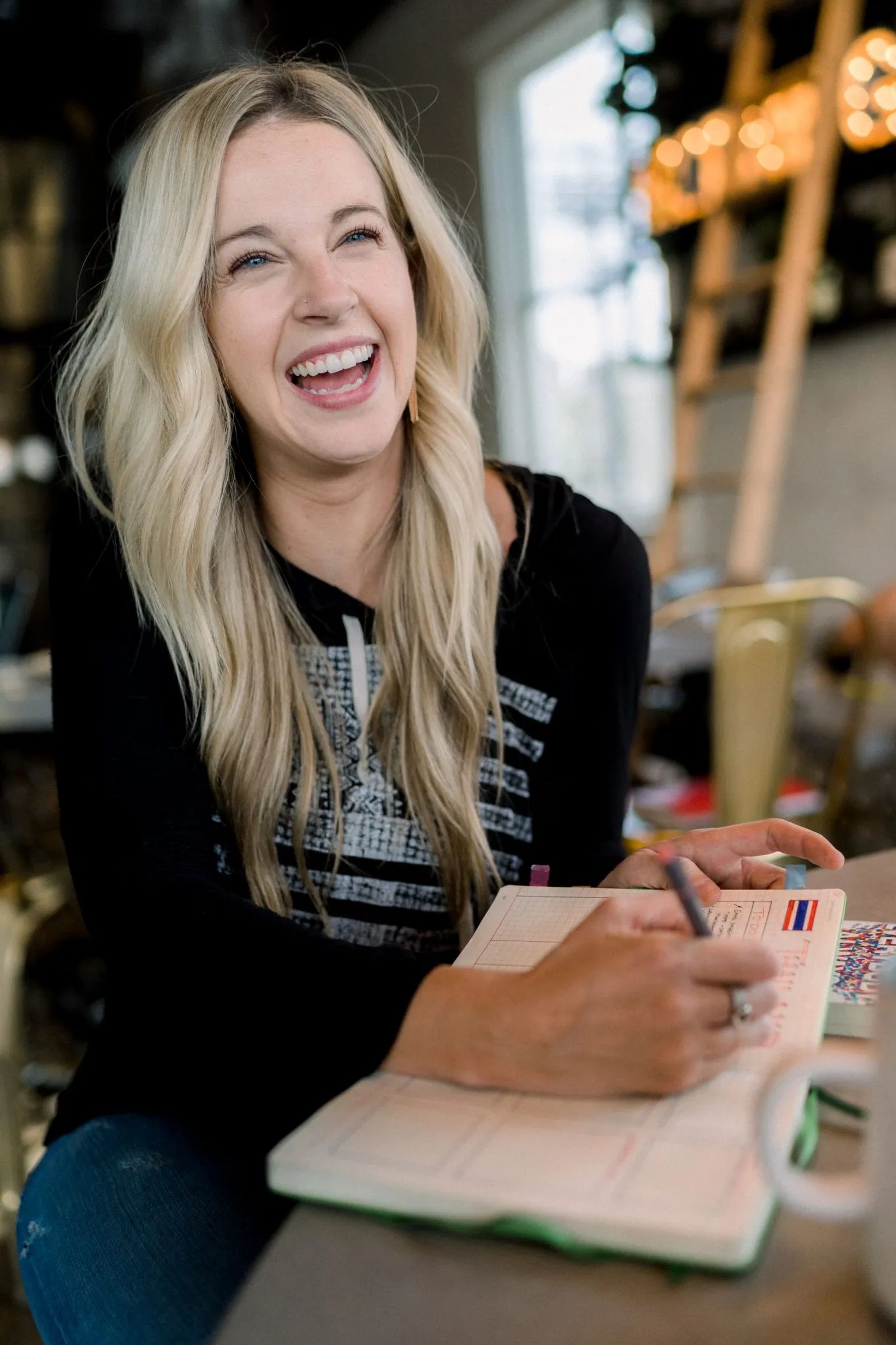 HEART YOURSELF
Two years ago, her mother suffered a sudden cardiac arrest. Thankfully, a family member knew CPR and her life was spared. That event sparked an idea within Tracy. She decided she wanted to help raise awareness about the importance of heart health for women. In February, American Hearth Month, she launched the Heart Yourself project, which provided free portraits for survivors of cardiac arrest, heart disease and other heart-related disorders. More than 20 women participated, sharing their stories and building awareness around the importance of learning CPR.
"Heart Yourself was in honor of my mom," Tracy says. "You never know, maybe someone will learn CPR and go out and save a life."
Tracy also participated in the Twenty Inspirational Women event in collaboration with Kris Carpenter at Sanctuary Salon and Spa. The event honored selfless women from throughout the community. Each received a spa package from Sanctuary and a portrait sitting from Tracy.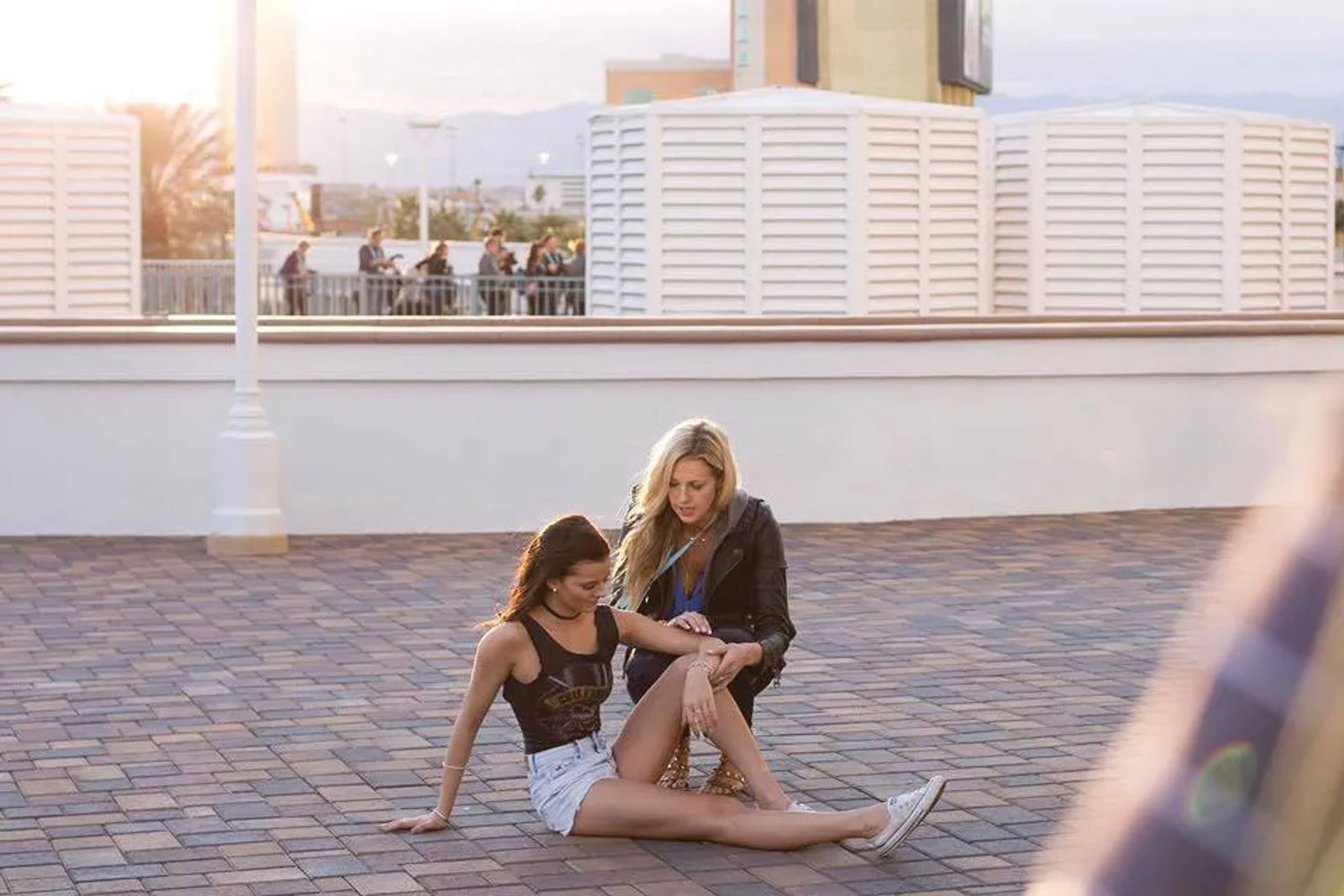 SEEING LIFE THROUGH A NEW LENS
Tracy met her husband at a summer camp when they were both teenagers. They married when Tracy was 19 and Matt was 21, which Tracy admits was "crazy young." She loves his sense of adventure, and his steadfast demeanor.
"He's amazing. I need him because I can be a little crazy and a little hyper at times," Tracy says.
They have two children, a son, Wesley, who is 3, and a daughter, Joey, who is 9 months old. Matt works behind the scenes at Tracy Moore Photography and is their children's primary caregiver while Tracy is on assignment.
Being a mom has added a new facet to Tracy's career. Now more than ever, she wants to inspire young women to "embrace themselves fully and completely" and pursue their highest aspirations.
"I see Joey in all these girls," Tracy says. "Motherhood has helped me see what I do through a different lens."
She sees an ocean of untapped potential for women and wants to see them thrive at every age. Whether that's in high school or beyond, in life and in business.
Fellow photographer April Sky was mentored by Tracy and the two have become close friends. Tracy may be a photographer, but April says she's on a mission to help others.
"Tracy was just put on this earth to change lives," April says. "No matter where she is or what she's doing she's going to find a way to help someone else."
With that in mind, Tracy recently organized Refresh Retreat, an opportunity for female entrepreneurs to escape the grind and focus on finding their niche and scaling up or starting their businesses. She teaches growth strategies that apply across all business types, offers next-level social media marketing advice and provides personal branding photography all at a destination spa in Bali, Indonesia.
WORLDWIDE WANDERER
A love of travel drew Tracy to Bali for the retreat. It started when she was young on a mission trip to Mexico with her youth group.
"It opened my eyes to how other people live and how lucky we are to be living in this country," she says.
That trip sparked compassion and wanderlust. Following that first Mexico trip, Tracy set her sights on Africa to help children there. Five years ago, Tracy had her chance to visit when she and Matt raised $30,000 with the help of friends, family and their faith community at Harvest Church. The funds raised helped to build a well in an isolated village in Tanzania and to support schools and build floors in homes on Mafia Island, located off the coast of Tanzania. While in the country, Tracy and Matt raised an additional $20,000.
"Our three-week stay turned into six months," Tracy says. "It was a little crazy, but it all worked out."
Tracy continues to travel and has visited numerous destinations around the globe. She says every trip is an adventure that is both empowering and humbling.
"It gets you out of your comfort zone and it shows you things about yourself," she says. "It's a real confidence booster."
Although photography is Tracy's profession, many feel that her gift to others is encouragement. She has a gentle, friendly way of empowering women to fearlessly be themselves and to reach for their highest calling.
"I'm a dreamer," Tracy says. "I've always had this beautiful naïveté, and I hope that never goes away. I say just jump off that cliff and you'll grow your wings on the way down."