Living life, leaving a legacy
Catching up with Gayle 'Toad' Nedens takes persistence. She's a dynamo with energy to spare even though ten grandkids, along with raising a couple thousand acres of sugar beets, malting barley, and spring and winter wheat, keep her hopping. Then, there are sunflowers to harvest, her part-time work at a local fishing lodge, and, in the midst of it all, a new house to build.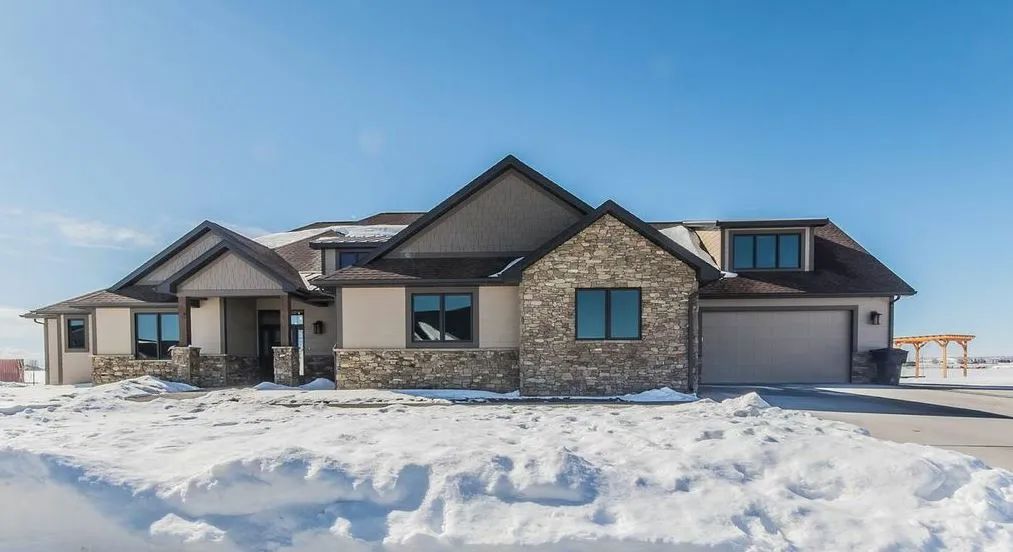 "My three kids wanted me to move into town," smiles Toad. "This way, I can walk to my mom's house and go to the kids' houses."
The beautiful new Craftsman style home built by Ridgeview Construction sits just several blocks off Hardin's main street. It backs up to the sugar beet field Toad owns. She can keep an eye on the ground and take in the vistas.
The screened porch overlooking this acreage allows a view of where Toad's husband, Roger, had grown up. "He grew up in that house over there!" she excitedly points out.
Toad's exuberance flows like a mighty stream for someone as petite as she. Nicknamed by her father when she was born at a mere three-and-a-half pounds, it's plain to see she loves to be busy. She likes to get things done. She's also good at giving credit where credit is due.
"It was my husband who put everything together for this family. Thirty-eight years ago," she fondly remembers, "Roger and I got $298 for our wedding dance. It's all we had. That and he had a pickup truck."
Roger made sure the couple acquired land over the years. They farmed sugar beets and other crops on land north and south of Hardin, as well as on the Crow Reservation. They lived life while raising their three children. They were a team. "Roger was one of the main people that created the Western States Sugar Co-op in Billings," articulates Toad, eyes tearing with loving thoughts of her late husband. Roger died at home five years ago.
"We were in the middle of working on the old house then," recalls Interior Designer Laura Mettler, owner of Toad N Willow Fine Home Furnishings and Accessories.  "After healing a bit, we went back to work on the homestead house."
A few years later with the kids' gentle nudging, Toad decided it was the right time to move from the country into town. She'd remodeled the old house twice. It was time to go.
Toad's new 3,200-square-foot home is smaller than the country house, but three bedrooms and two and one-half baths afford the perfect size. Besides, the second level offers a special place for the grandkids. "This is for them," notes Toad, as she guides the way up the carpeted stairs that extend off the kitchen. This good-sized bonus room brims with light, comfy furniture and, of course, a big flat screen TV. It's ready anytime for the patter of feet and the cries of laughter.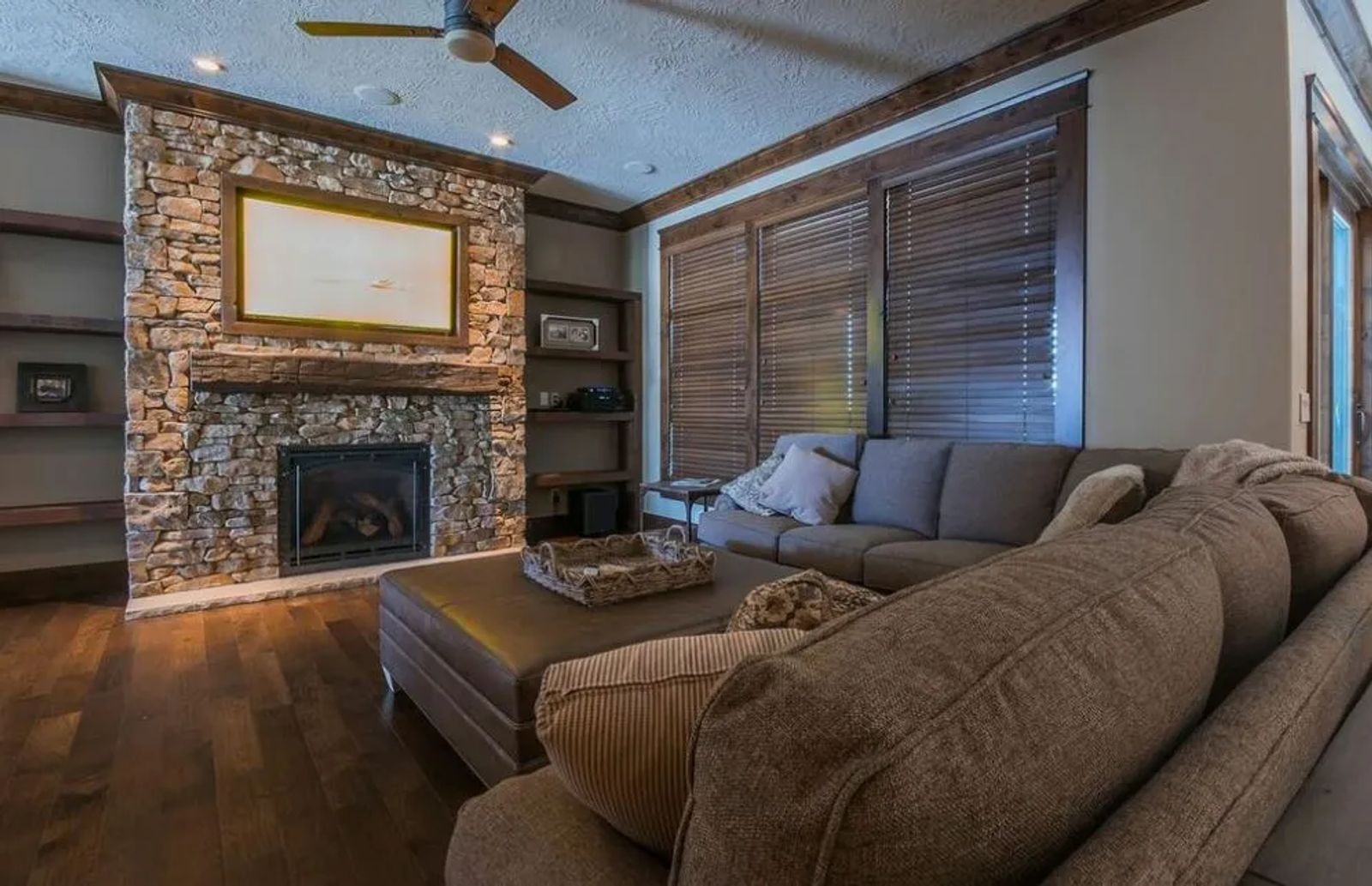 While the youngsters enjoy the top level, the main level features an open living, dining and kitchen area. Entertaining family promises to be a cinch here. A six-foot-square center island with quartz top attracts attention and provides ample space. The isle's dark wood base treats its homeowner to extra storage and a built-in microwave/convection oven.
"The island is more of a furniture piece with legs on the back side (toward the counter)," says Tana Hergenraeder, interior designer for Rimrock Cabinet Co. "There's plenty of circulation around the isle. It's a timeless look."
Rimrock Cabinet Co. furnished all of the cabinetry for Toad's home. DuraSupreme custom cabinetry in the kitchen displays a two-tone color with charcoal glaze over rustic alder. "This adds more character," notes Tana, "as the glaze catches in the knots and brings out the natural beauty of the wood."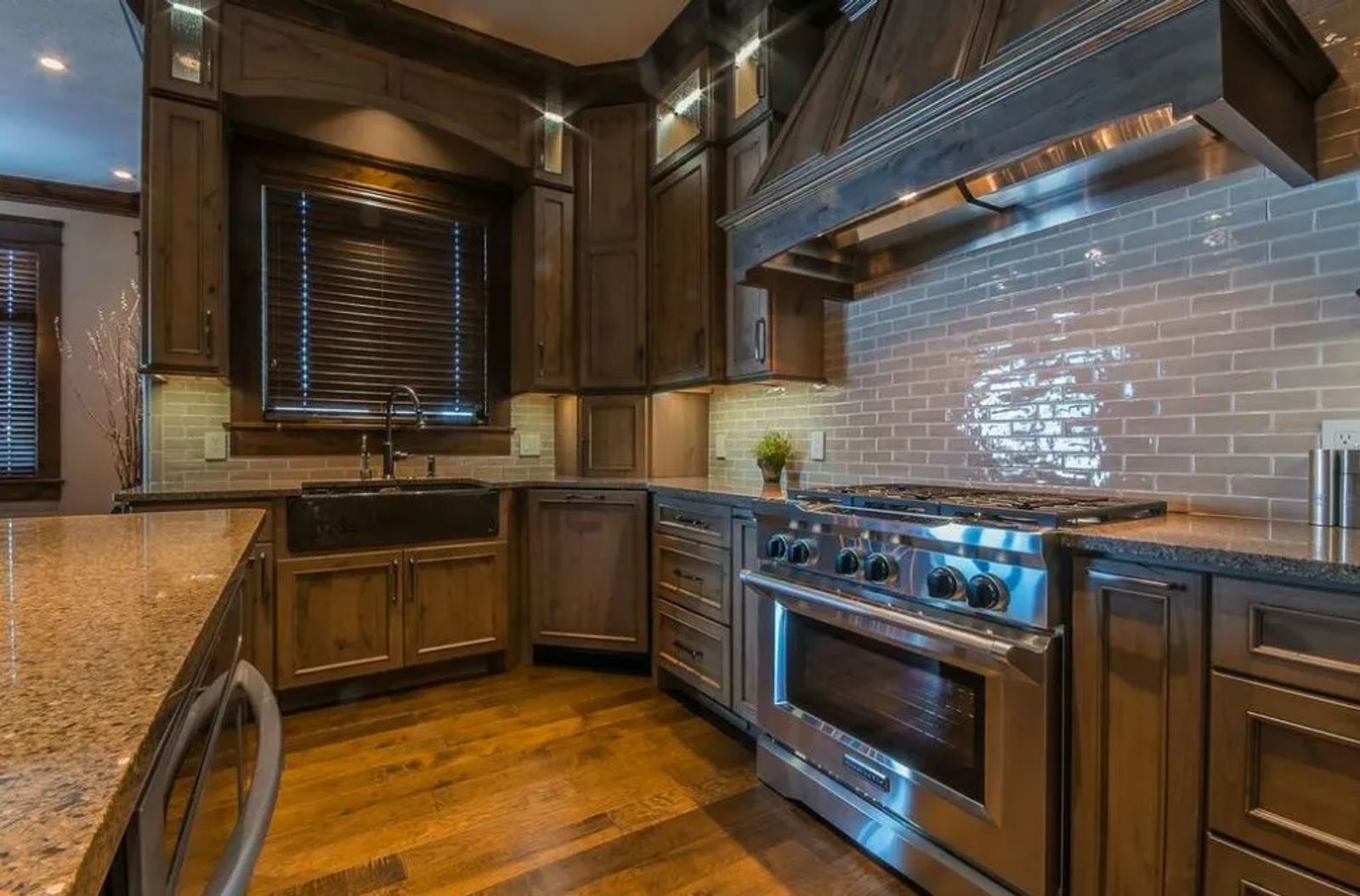 A five-foot-wide hood hovering above the stainless steel gas cooktop deepens the character with rich dark flavor. "The hood helps create a focal point on the back wall," adds Tana, "and the color ties in with the trim in between the stacked cabinets and with the home's double crown molding."
This darker accent color delivers an extra dose of ambiance while highlighting the home's overall quality. The exceptional kitchen appliances (and bath fixtures) come from Ferguson Bath, Kitchen & Lighting Gallery.
Details definitively stand out in Toad's kitchen with lighted upper cabinets showcasing seeded glass doors. There's under-counter lighting, as well, and a built-in cabinet with wine rack on the far wall. "It's a nice touch," states Tana.
"I had white cabinets in my old house," chimes in Toad, "but I love these." The cabinetry lends elegance to the kitchen's functionality. Peering around the space, one sees other extraordinary touches that hardly escape notice. Warm-toned quartz countertops slip into a dark brown porcelain farm sink.  The backsplash of hand-made porcelain tiles further increases the kitchen's craftsmanship finishes.
Upscale attributes abound. A large wrap-around pantry supplies Toad with extra storing capacity. Fine hickory wood flooring from Rich's Flooring flows throughout the home and two incredibly unique birdhouse chandeliers hang over the big farm-style dining table.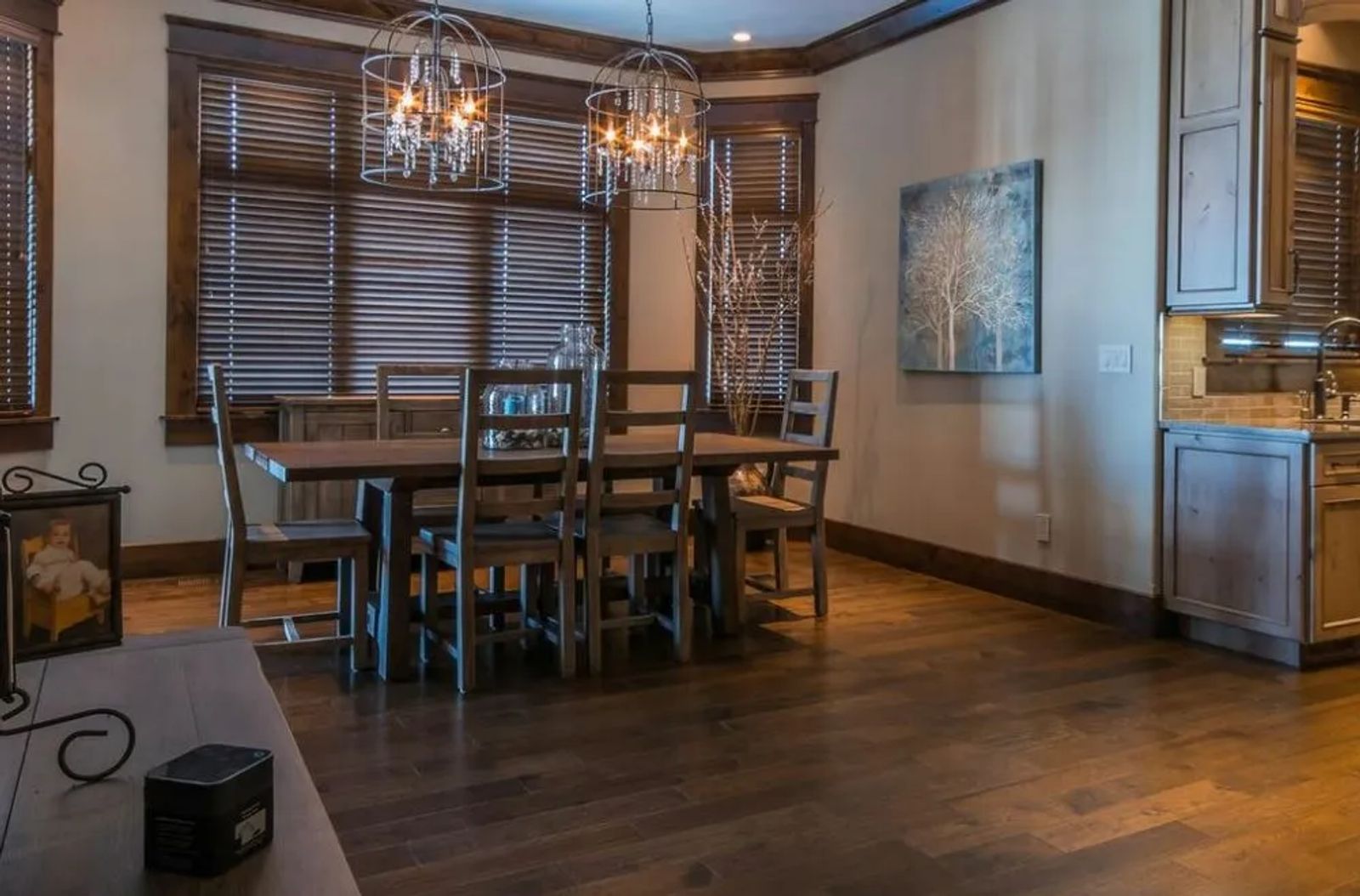 "The chandeliers inspire shabby-chic while bringing in a 'farm look' with the table," explains Laura. "Toad loves the outdoors and she really lives life so we love mixing these looks. We mixed in a bit of industrial, too, by using some reclaimed beams from Bozeman for the fireplace mantle and for the shelving on either side."
The rock fireplace reaches from floor to ceiling. An encased flat screen TV rests above the mantle. The fireplace serves as a centerpiece for this great room, procuring equal parts of hominess and warmth. Wood blinds from The Blind Guy enhance the welcoming feel.
It's a luscious home with all new furnishings from Toad N Willow. "When we started with the house design last summer," says Laura, "Toad wanted to bring some of her old furniture but she fell in love with the color palette we had been working with. The new walnut tones, dark browns, taupe and grays were so different from what she'd had that we had to start from scratch. We also brought in some blues."
The warm colors settle nicely about the house and ever- so succinctly in the master suite. Toad's choice for a restful and calm atmosphere is magnified with a trey-ceiling with rope lighting, an armoire concealing the TV and sleek pocket doors. These sliding doors lead into a large walk-in closet and also into the stunning en suite.
The master bath breathes beauty. A marble tile floor with radiant heat beneath creates a spa sensation. Marble pours from the open shower and surrounds the deep soaking tub. "My grandkids love it," expresses Toad. "They'll be here tonight to bubble in it!"
This retreat resonates with class as much as it's charged with personality. Custom corner cabinets known as 'towers' guard each side of the vanity. A mirror takes center stage between them. The cabinetry boasts a maple wood with black glaze. This delicious contrast to the light-colored marble elicits an impressive and dramatic appeal.
Toad built this home with comfort in mind, as well as family. "At one point my 88-year-old mom might want to live here," she shares. The guest bedroom and bath are ready for the opportunity while a second guest room serves as Toad's craft room. A hefty lumber table sits in the middle of the room where this busy lady plans weddings on the side.
"Busy is good," laughs Toad. She wouldn't have it any other way. Five granddaughters provide sweet joy and five grandsons keep her coming and going with wrestling matches. Both of Toad's sons now coach the younger wrestlers. It's a Nedens family sport. "Both my sons were wrestlers for Hardin…and champions," remarks Toad.
Toad carries on living life to the fullest. She's happy with her new home and glad to share it with family and friends. "She's a dynamic, beautifully-hearted woman," rejoices Laura. "She's leaving a great legacy for her family."
For more pictures  and a look at the businesses involved in this project, pick up a copy of our print magazine. Click HERE for a list of our distribution sites.