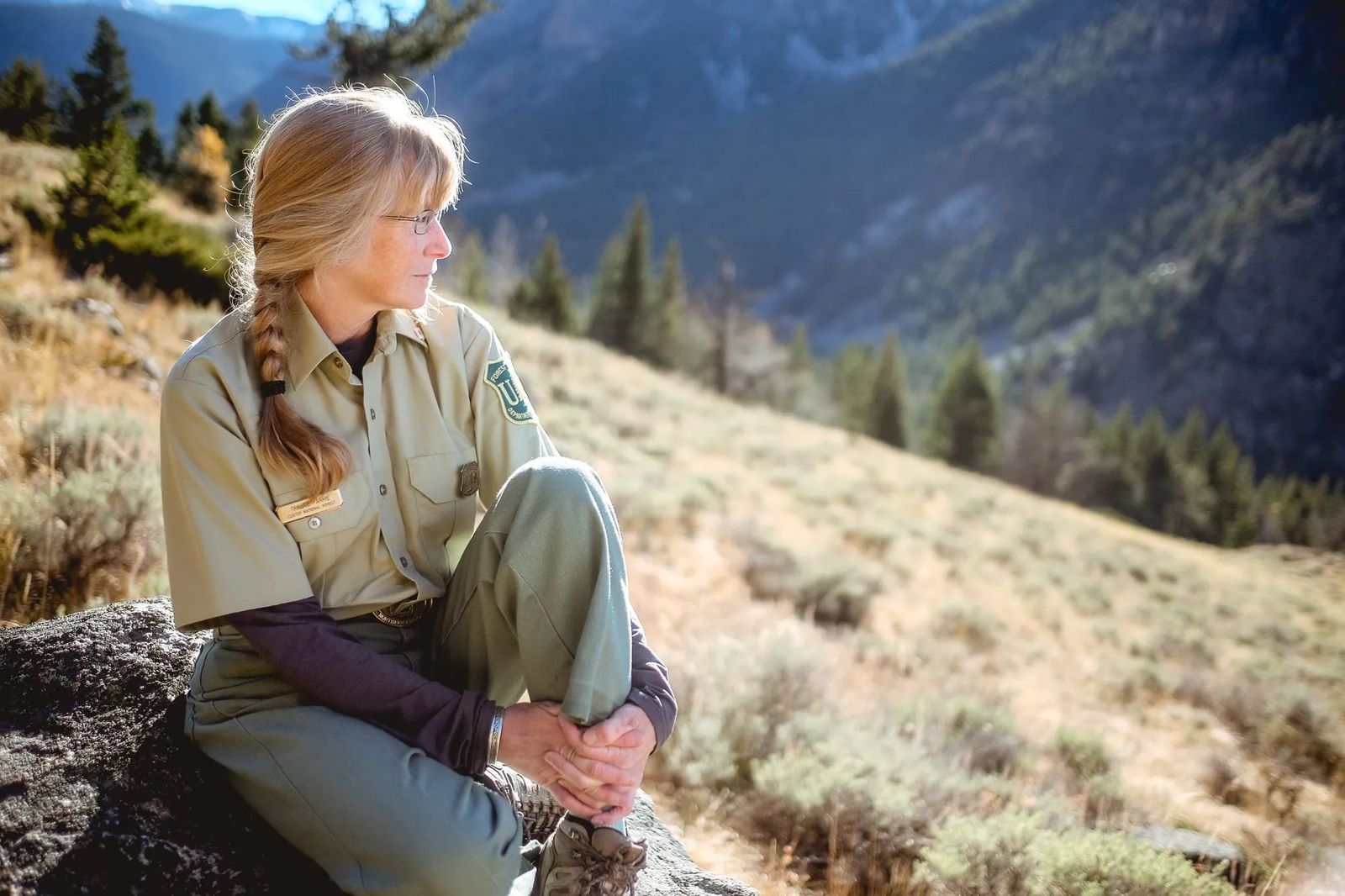 Traute Parrie: Seeing The Forest Through the Trees
Traute hangs up her ranger hat after three decades
Traute Parrie grew up visiting her grandpa's Wyoming ranch outside Saratoga. As a child, she loved to explore the banks of the creek, climb cottonwood trees, and explore Sheep Mountain to find the cave that was once a hideout for Tom Horn, an Old West outlaw. As she grew, so did her adventures. She ventured into the Snowy Range that surrounded the ranch and got to know the Medicine Bow National Forest. She came to trust the natural world, and developed a sense of adventure and love for the outdoors that would define her entire life.
Traute Parrie recently retired after 32 seasons working for the U.S. Forest Service. Most recently she held the District Ranger post in the Beartooth Ranger District. She was stationed in Red Lodge and was charged with managing some 580,000 acres of public land stretching from the heart of the Pryor Mountains to the wilderness border in the Beartooth Mountains.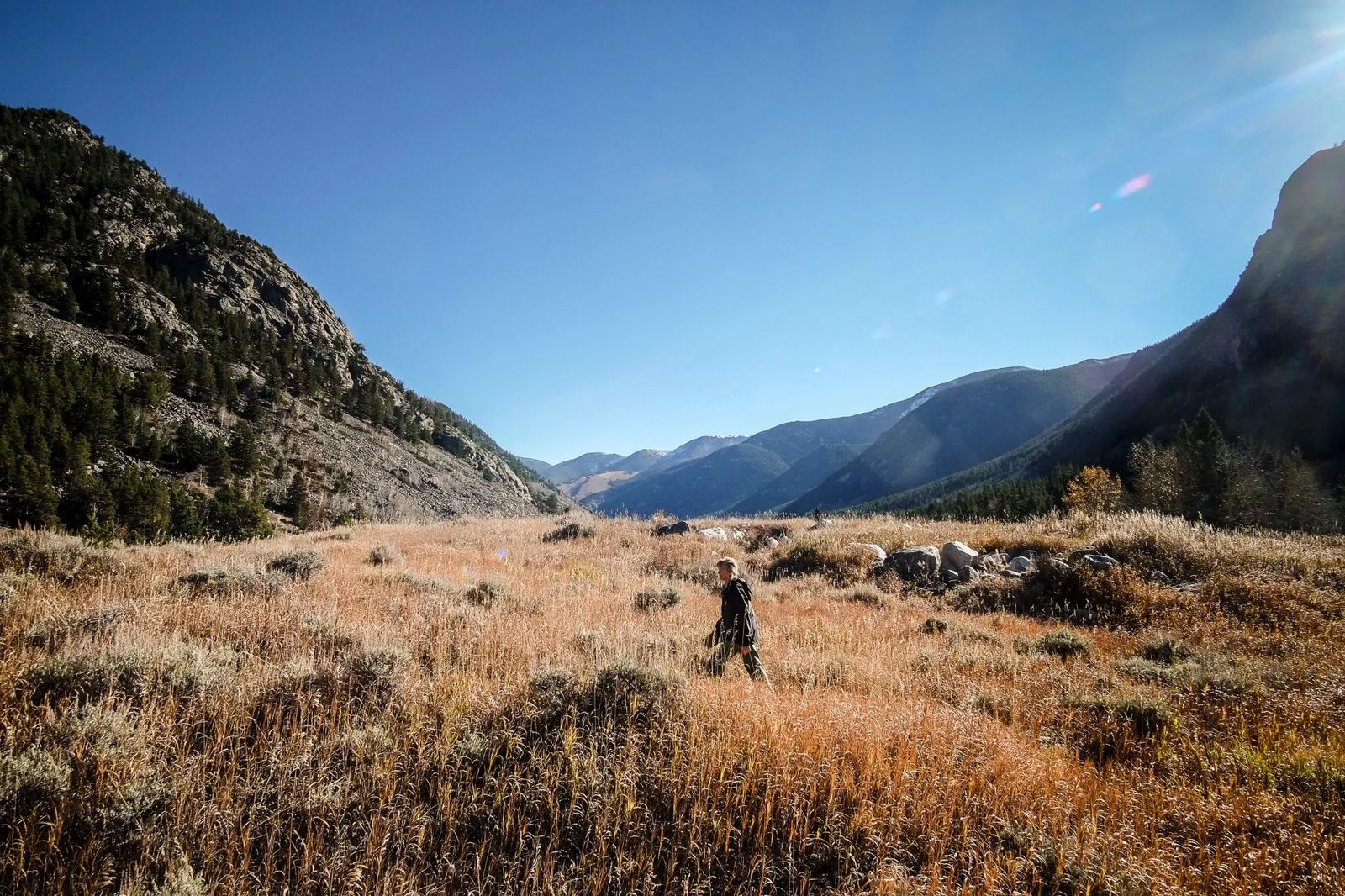 The U.S. Forest Service is segregated into National Forests, each made up of several districts. The Custer Gallatin National Forest is made up of seven districts, including the Beartooth Ranger District. The Custer Gallatin is one of the largest National Forests in the region and its boundaries extend from West Yellowstone to Ashland.
Traute has seen her fair share of the Beartooth Ranger District. She's worked on projects to revitalize and restore trees and native plants in the forest and enhance the habitat for wildlife. She's helped negotiate agreements that extended the trail system in the district and helped to find the money and resources to keep the existing trails up to date. She's also put hazardous fuels reduction projects into play, which thin forests and help minimize the possibility and destruction of wildfires. She's worked with numerous public and private groups and found compromise in most every agreement she's drafted.
One of those agreements was a massive multi-agency project to maintain and preserve the pristine Greater Yellowstone Area Ecosystem. During the planning, Traute served alongside DeeDee Witsen. Their committee was charged with coming up with ways to reduce the carbon footprint and the impact of operations in and around Yellowstone National Park. DeeDee says Traute brought a positive attitude and enthusiasm to her work that was remarkable, and the two became fast friends. They went on to climb Grand Teton together and took several backpacking trips together, sleeping under the stars and getting caught in the occasional, unexpected snowstorm.
Though much of her work was in-office, the days Traute treasures the most are the ones where she went out and worked alongside Forest Service employees.
"That's really our job, and that's what the public expects," she says. "I got out quite a lot in the summertime."
At one point, Traute was one of five female district rangers on the Custer Gallatin National Forest. The Forest Supervisor, who oversees the entire Custer Gallatin, is also a woman. Along with Traute, several female district rangers have moved on, but the trend toward more women in leadership isn't surprising, Traute says.
"In the Forest Service, we've never really looked at gender as a hiring criteria," she adds.
Traute's work over the past few years has been to wrap up as many ongoing projects as possible. Most recently, those projects included the first timber sale in the Red Lodge area in 23 years. It is a stewardship project, she says, and the proceeds from the sale will be used to help reduce the risk of wildfires and plan for preservation projects. She's also been working on a land exchange with the Red Lodge Mountain Ski Area that would open up a nine-mile trail from Red Lodge to Red Lodge Creek. The ski area would gain the land where its base operations and mid-mountain facilities are located – areas that, up until now, have been leased from the Forest Service.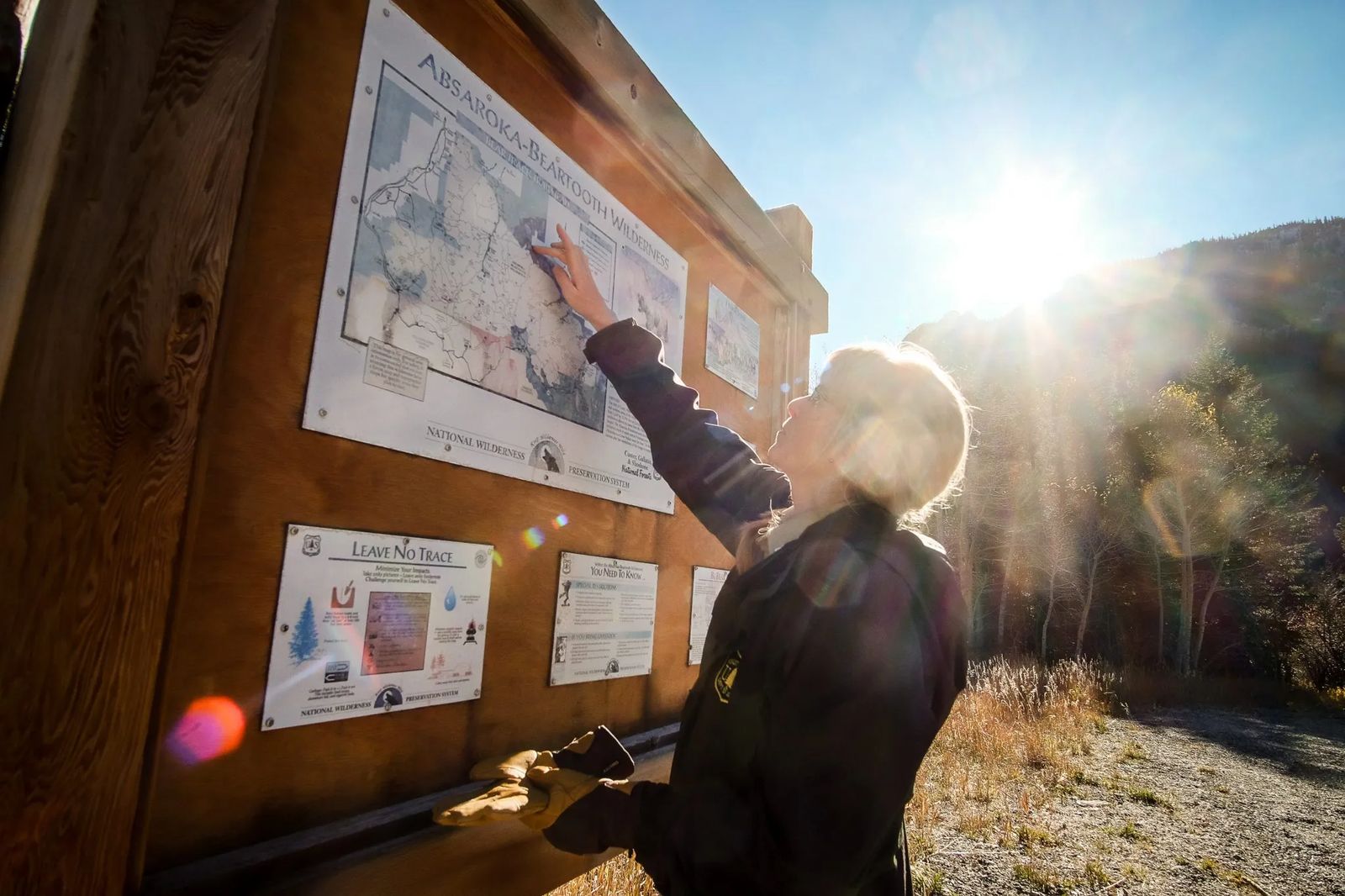 At home with kids and career
Traute's introduction to the Forest Service was somewhat non-traditional. She earned her degree in architectural engineering, and although she loved the mountains, a Forest Service career hadn't crossed her mind. She thought her work would take her to the city. She didn't know of many other options. At the time, the Forest Service was hiring architectural engineers to redesign campgrounds, engineer water systems, and update facilities. As it turns out, the job was a perfect fit, and as chance would have it, she found work at the Forest Service office in Saratoga, her hometown, then Laramie, about 90 miles away.
"I've always loved the mountains, and the mountains have always been my calling, and this was a career that allowed me to stay in Wyoming," Traute says.
When she first started with the Forest Service her children were tiny – her daughter was two, and her son was four months. The Forest Service has always had a family-friendly focus, especially at the district level, Traute says, and her children, like so many, grew up coming and going from the Forest Service office where she worked. Every day after school her daughter, Lindsay, and son, Zach, would walk or ride their bikes the two or three blocks to see her at work.
"That's how a lot of ranger stations are – kids are part of the deal," Traute says.
In those early years, fire duty was mandatory for all Forest Service employees, and the assignments lasted 21 days. Employees were required to be available at a moment's notice.
"The kids would wake up and mom was gone," Traute says. "There were times I'd come home at night and my smelly fire gear would be piled up by the door and they would know I was home again."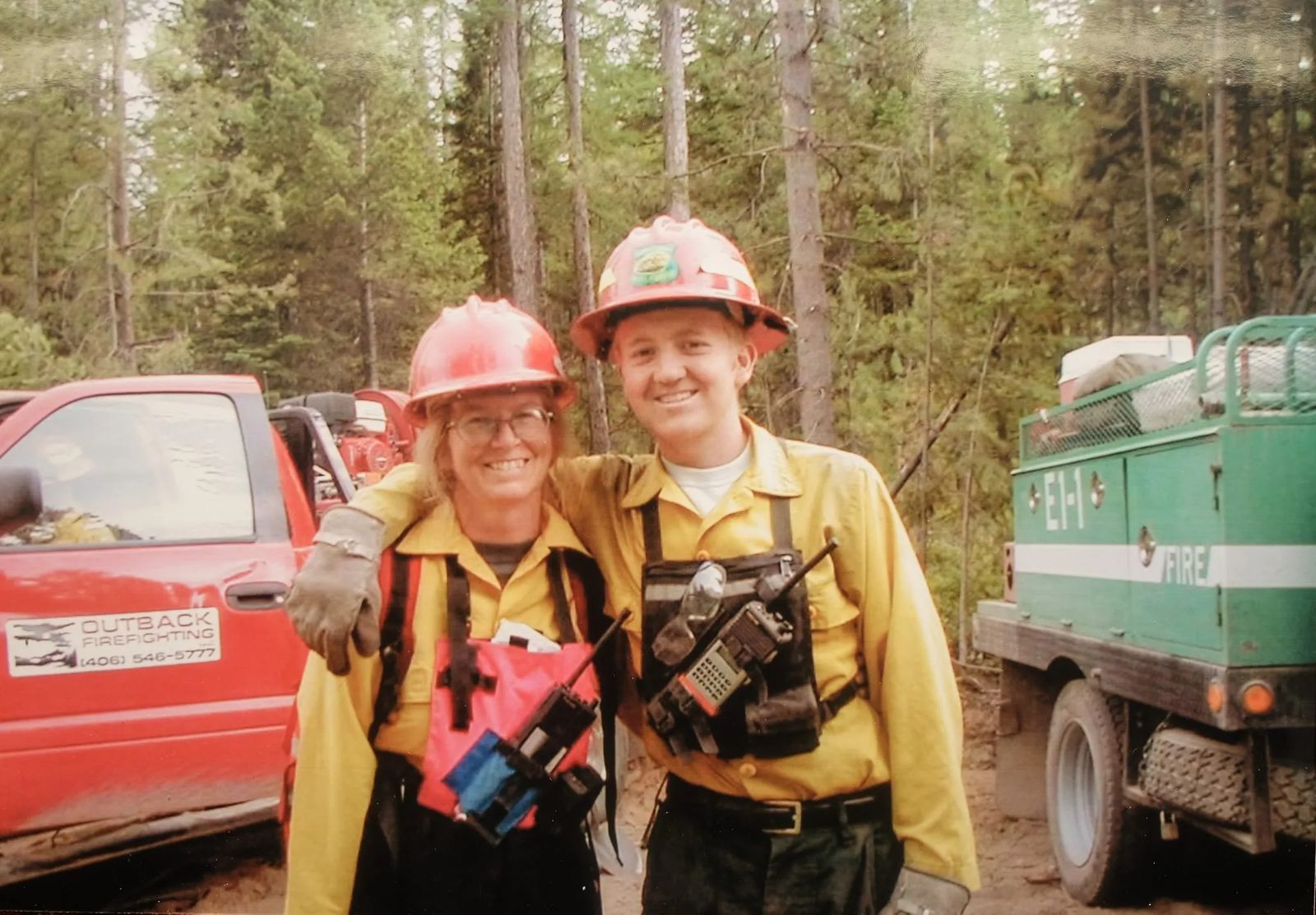 Those times were difficult, but Traute had plenty of support from her first husband, and her sister would often bring the kids out to visit her at the fire camp whenever it was nearby.
Travel was also a necessary part of the job and trainings took her to locations across the country. Most of the time, she took her kids with her. While she was at the training, they would stay with the wife of a Forest Service employee. When the training was over for the day they would take in the sights and find fun activities. When the kids went to bed, Traute would stay up late to finish up her work.
"There's always that debate: do you want to be a stay at home mom or a career mom?" Traute says. "You can't have it all, but I did the best that I could to involve them."
Traute tried to provide some of the same freedom and experiences she had growing up. They hiked hundreds of miles together, camped, and explored the mountains around their hometown.
Traute's son Zach, 31, lives in Denver now and remembers his family's frequent hikes. He remembers too how all he wanted to do was stay home and play video games. He used to beg to stay home, but Traute wouldn't have it, and forced him to come with her.
"Now every weekend I have free I try to get out into the mountains and do exactly the thing that I complained about as a child," he says.
Those frequent trips to the mountains gave Zach and Lindsay a sense of independence and love for adventure that they've taken into every area of their lives.
"You trust them to make the small mistakes when they're younger and hopefully they learn responsibility and keep from making the big mistakes," Traute adds.
A new adventure
Traute stayed with the Medicine Bow National Forest for 16 years until Lindsay was in college and Zach was in his last few years of high school. It was then that she decided to pursue new opportunities within the Forest Service. That was in 2000 and her first transfer was to the Bitterroot National Forest. She took a position in Hamilton as the facilities engineer in June just in time for the devastating "Fires of 2000."
The fires of 2000 burned 375,000 acres of National Forest including dozens of homes. That year was also a turning point for Traute as well. It was the first time she'd moved away from Wyoming in 40 years. Amid the smoke, she married her husband Don Carroll, a Forest Service District Ranger for the Missoula Ranger District, and somehow the two managed to get away for their honeymoon, hiking in the rugged Thoroughfare in Yellowstone National Park. She worked 16 hour days fighting fire and when the fires were subdued, she went to work on fire recovery projects, which suited her engineering expertise.
"It was a crazy introduction to the Bitterroot," she says. "I got to see it for five whole weeks before the fires started."
Both Traute and Don continued to pursue their career paths, but the Forest Service didn't do them any favors in their various assignments. Following each other from assignment to assignment, they worked in Montana, Wyoming and Colorado for years, often living hours apart.
While Don worked in Colorado, Traute worked for the Bureau of Land Management White River Resource Area in Meeker, Colorado. There, she learned the ins and outs of managing energy issues and wild horses. The experience set her up for work in the Beartooth District, which also includes a wild horse herd in the Pryor Mountains and the Stillwater Platinum and Palladium Mine near Nye.
In the 80s when Traute joined the Forest Service, the agency had a reputation for being bureaucratic and difficult to deal with. In those days, timber, water, and grazing were central to Forest Service operations, and the public viewed Forest Service employees as "the Feds," Traute says. It's taken years to dispel that stereotype, and Traute has spent most of her career attempting to draw people out into the forest and help them understand that National Forests are public lands for them to explore and enjoy.
Trails and a walk in the moonlight
In recent years, the Forest Service has added recreation to its mission. During Traute's time at the Beartooth Ranger District, she was a tireless advocate for recreation, says Jeff Gildehaus, the outdoor recreation planner for the Beartooth Ranger District. She championed the building of several new trails around Red Lodge. Despite dwindling resources, Traute found funding and pulled together volunteers to help build new trails, including the popular Palisades Trail and Nichols Creek Trail.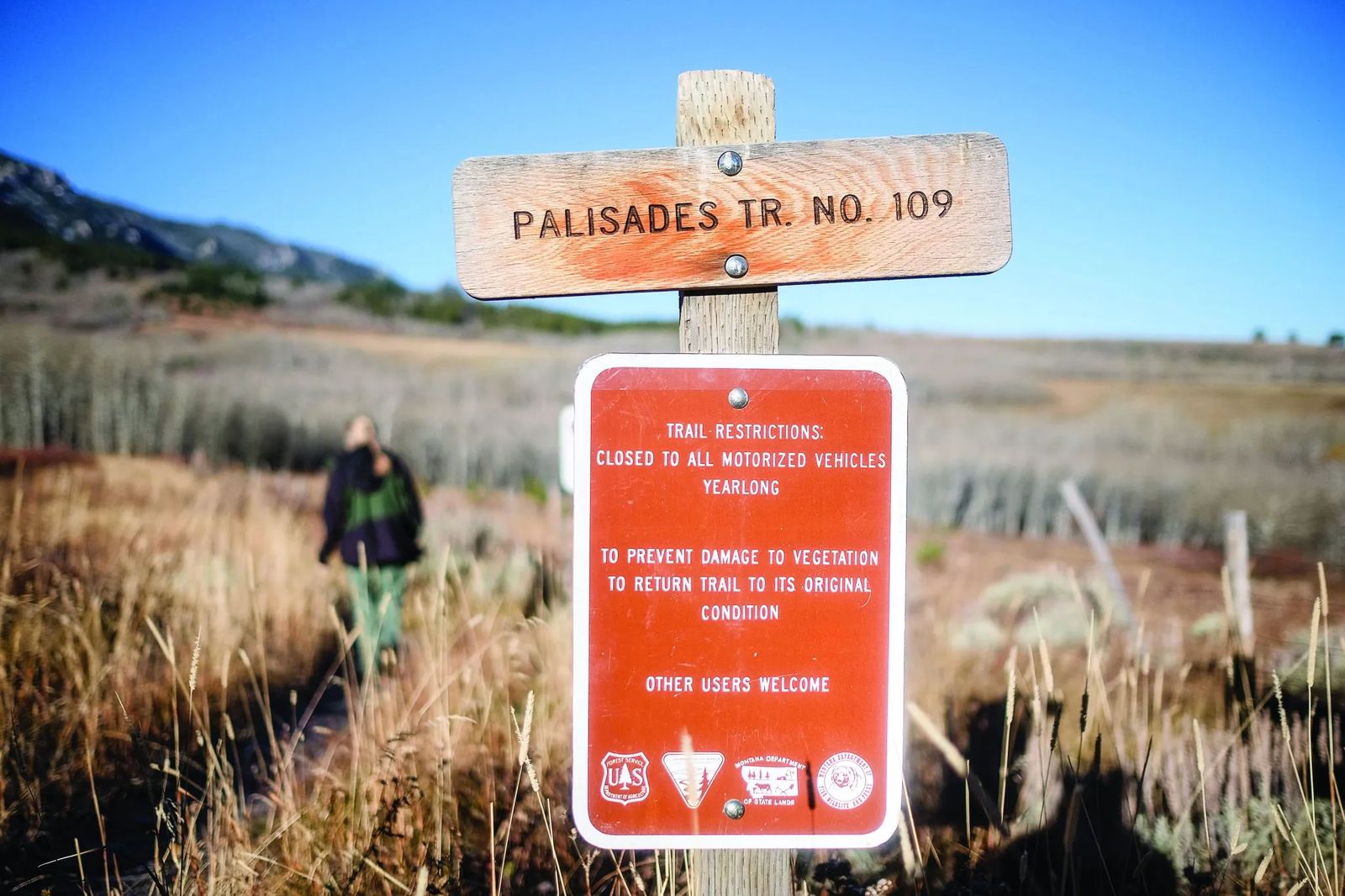 "It's pretty rare these days that the Forest Service is active in trail building," Gildehaus says.
Traute knows, however, that when someone steps foot on a Forest Service trail, in many cases it could be that person's first true encounter with nature. "For a lot of people the forest has become a place for personal growth," she adds.
With that in mind, Traute and her colleague Lisa Marno, started Moon Walks. It was 1995 and she was working in Laramie at the time and thought that a walk in the moonlight would create a unique opportunity for the public to get to know the forest and the Forest Service. Guests were invited to traipse through the trails during full moons and on the journey scientists, ecologists, artists, authors, musicians and historians came along to provide entertainment and background.
"The moonlight is really something to experience," she adds. "It was a great way to talk about emerging resource issues without it being contentious, and it was a great way to forge relationships."
The first Moon Walk, held in Vedauwoo Recreation area between Laramie and Cheyenne, Wyoming drew about 20 people. Traute and Lisa thought it was a success. The second Moon Walk, also held at Vedauwoo drew 350 people. Traute and Lisa were blown away, and began to schedule several speakers for each Moon Walk and allow people to move from one presentation to the next in smaller groups.
"We knew we were onto something," says Lisa. "The program went on for 15 years on the Laramie Ranger District and there are still so many people who remember them fondly and wish they were still available."
It was Traute's leadership that kept the program alive for so long. Her style was respectful and quiet, almost unnoticeable, and produced results that surprised everyone, Lisa adds.
Traute brought the moon walks with her to the Bitterroot Forest, where they were also a hit. Drawing from the talent at the University of Montana, each walk drew 200 to 250 people. When she brought them to the Beartooth District, the numbers went down some, and she returned to the original model to accommodate more intimate groups. "It is just an opportunity to learn and take a walk in the moonlight," she says.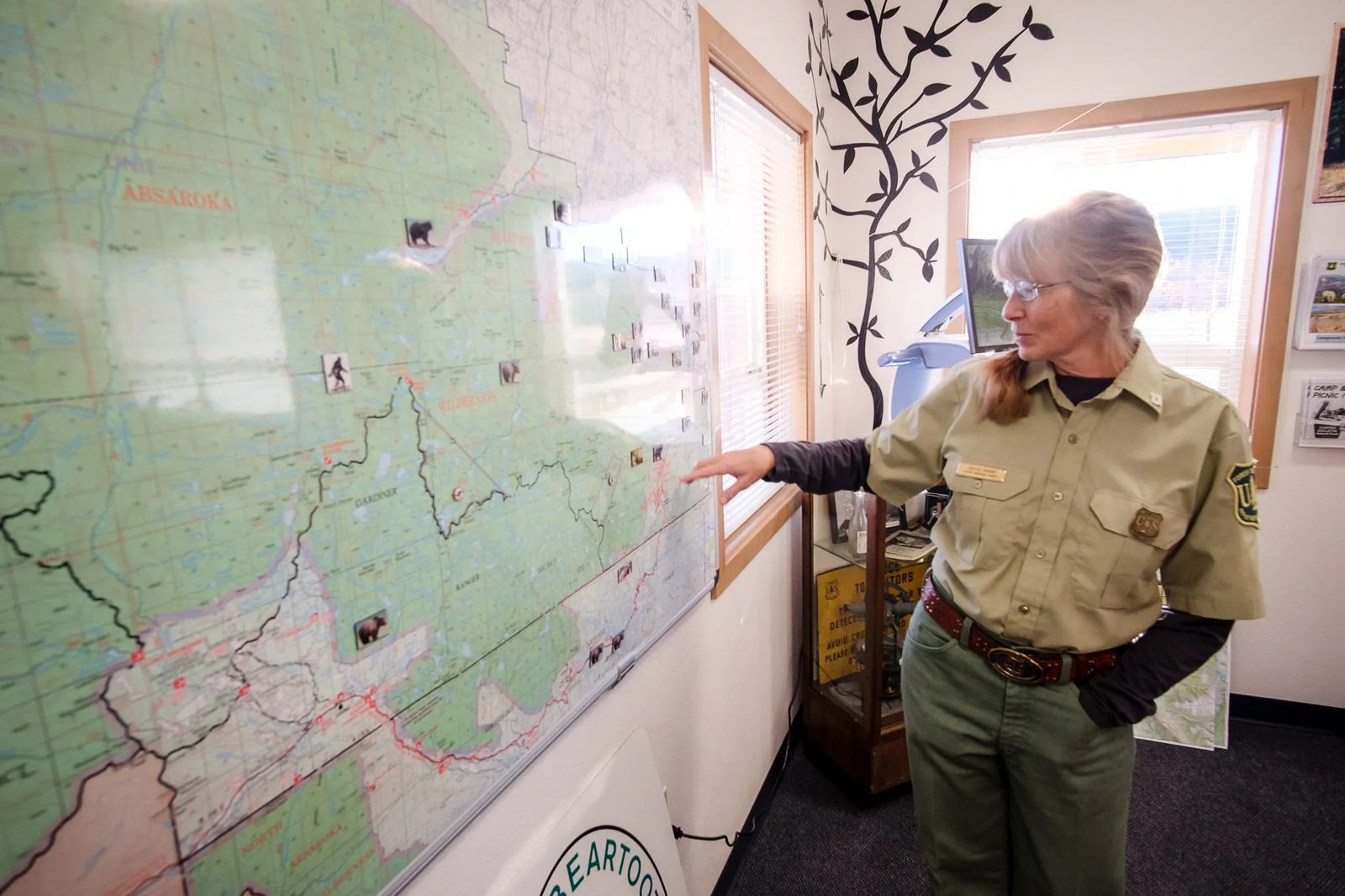 Her greatest accomplishments
Though she's proud of her accomplishments in her career with the Forest Service, Traute can't help but share the success of her children. She beams when she talks about them and how they all have a love for the outdoors. She taught them to explore in all aspects of life – personally and professionally.
"It never occurred to me that I couldn't do what I wanted," says Lindsay. "She was such a strong role model."
Lindsay, now 33, is a Ph.D. research fellow at Colorado State University, studying degenerative brain diseases, including Chronic Wasting Disease, present in elk, and Mad Cow Disease, which is deadly for people.  Zach, 31, works in the energy field for a natural gas company. His work is aimed at providing a diverse energy portfolio to meet America's energy needs. Traute is also close to Don's grown son and daughter. Christopher Carroll is a fish biologist for the U.S. Forest Service in Colorado. Abby Carroll is a primate caretaker at the Denver Zoo.
"My kids' choices since they've grown up validate my own career choices," Traute says. "They want to leave the world a better place."
Always exploring
Traute's adventuring has taken her to destinations across the globe, including Nepal, Egypt, Africa, and South America. Still, her own back yard is her favorite. Next summer, Traute and Don, who retired in 2009, are planning an epic hike of more than 130 miles from Slough Creek in Yellowstone National Park to Jackson Wyoming. It's part of Don's vision to hike from his front door to Jackson, Wyoming, traveling across the Beartooths, through Yellowstone Park and across the Teton Mountains. The last leg of the trek is bound to take at the two of them least a couple weeks.
"This landscape takes a lot of exploring to get to know it," Traute says. And with her 32-year career overseeing the outdoors behind her, she can open the door to a whole new world of exploration, "and that's what I'm trying to do now," Traute says.