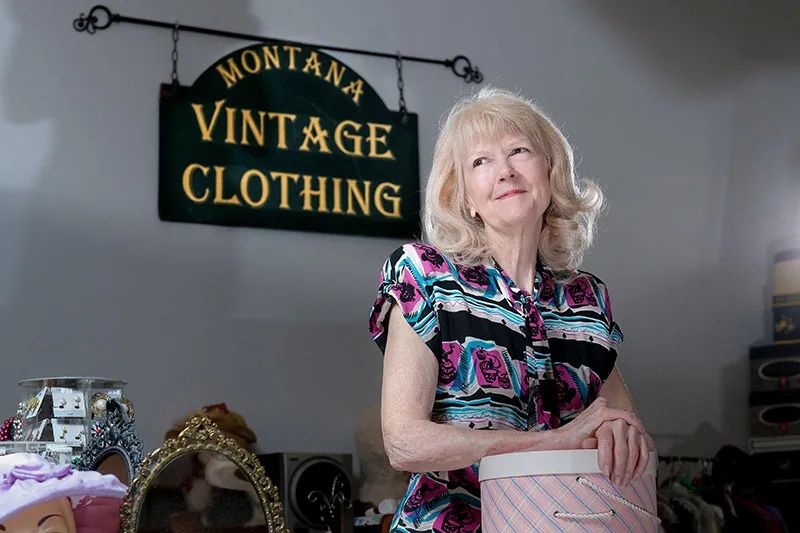 Vintage Style
Sherry Daly takes fashion back in time

With a little imagination, each garment on the racks at Montana Vintage Clothing will tell a story.
That gauzy, mauve shift dress from the 1920s might have been worn to a dance at the old Northern Hotel, or maybe it was worn to one of Billings speakeasies. That white Jackie-O era shift dress may have been worn by a bride at an impromptu chapel wedding. Those glossy off-white pearls in the case up front might have been the only piece of jewelry a woman had, but wearing them gave her all the refined style and confidence she needed.
The garments and accessories at Montana Vintage were all well-made from quality materials and despite their age, they still have many more stories left to tell. Sherry Daly, the store's founder and owner, stocks clothing from the 1960s to the early 1900s.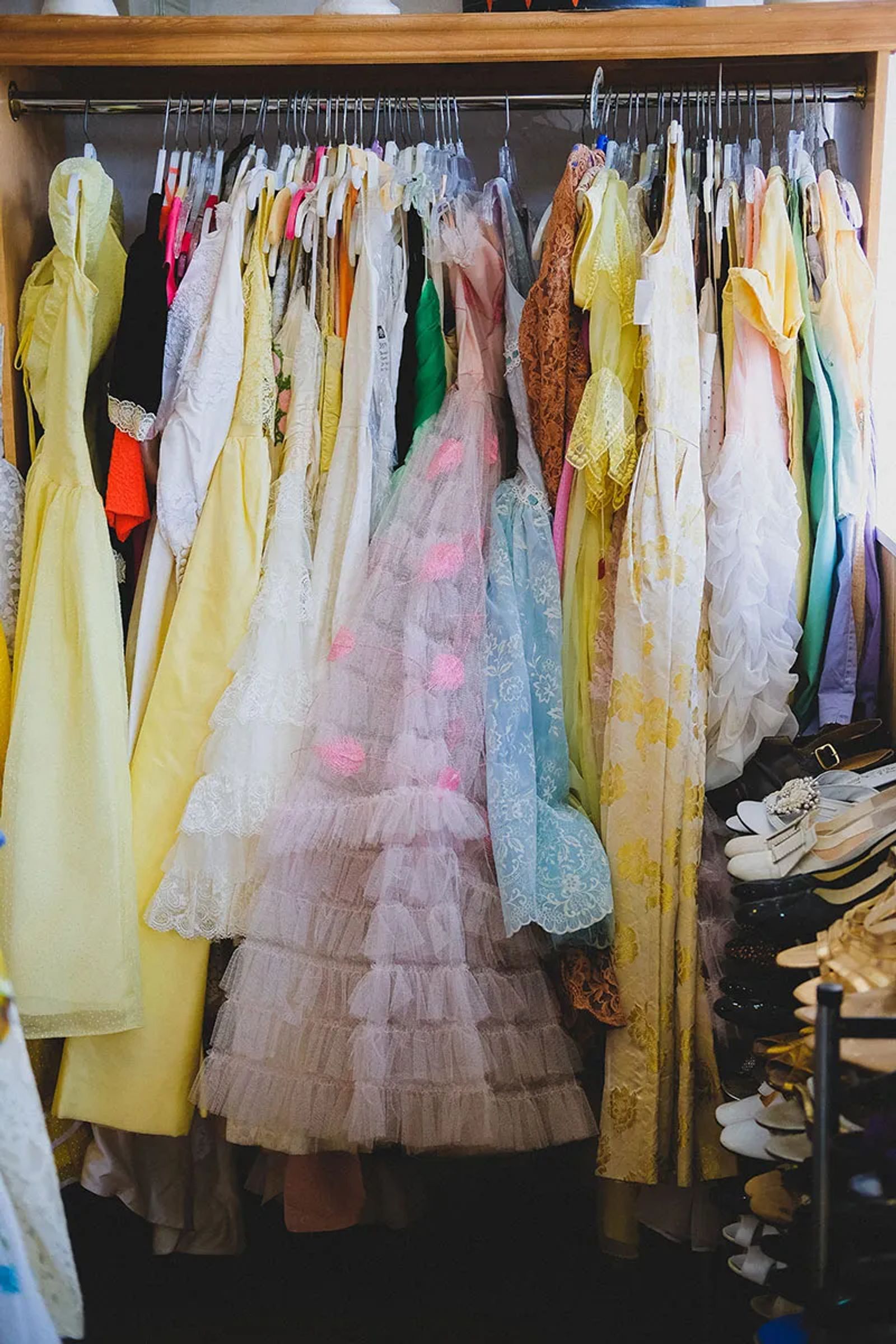 Entering the store, you wouldn't suspect the merchandise was used, or that some of it was more than 75 years old. The store, neat, clean, and with high ceilings and skylights, has the feel of a classy department store. The clothing is all freshly laundered and smells new, and like all boutique clothing stores, Daly and her staff rotate merchandise for the seasons. In addition to women's clothing and accessories, which make up most of her stock, she also carries men's clothing, children's clothing, vintage fabric and sewing patterns. Her focus is on clothing from the Jackie O. era – the '60s – and older. All the clothing is grouped by era, but she also maintains a retro section, where shoppers can find fun and funky styles from the '70s and '80s. Because sizes vary from one era to the next, they are all marked with a waist size.
"When a customer comes in we'll measure their waist to help them find the best fit," Daly says.
From there, shoppers usually browse the store until they find an era that really speaks to them.
"It's fun to see that happen," she adds. "There's a style for every shape."
The era that speaks to Daly is the 1940s.
"I like it because it's well-tailored. It cuts in at the waist and just flatters the female figure," she says. "I love the look of the '20s too, but it's not flattering to all figures, and they're super tiny sizes."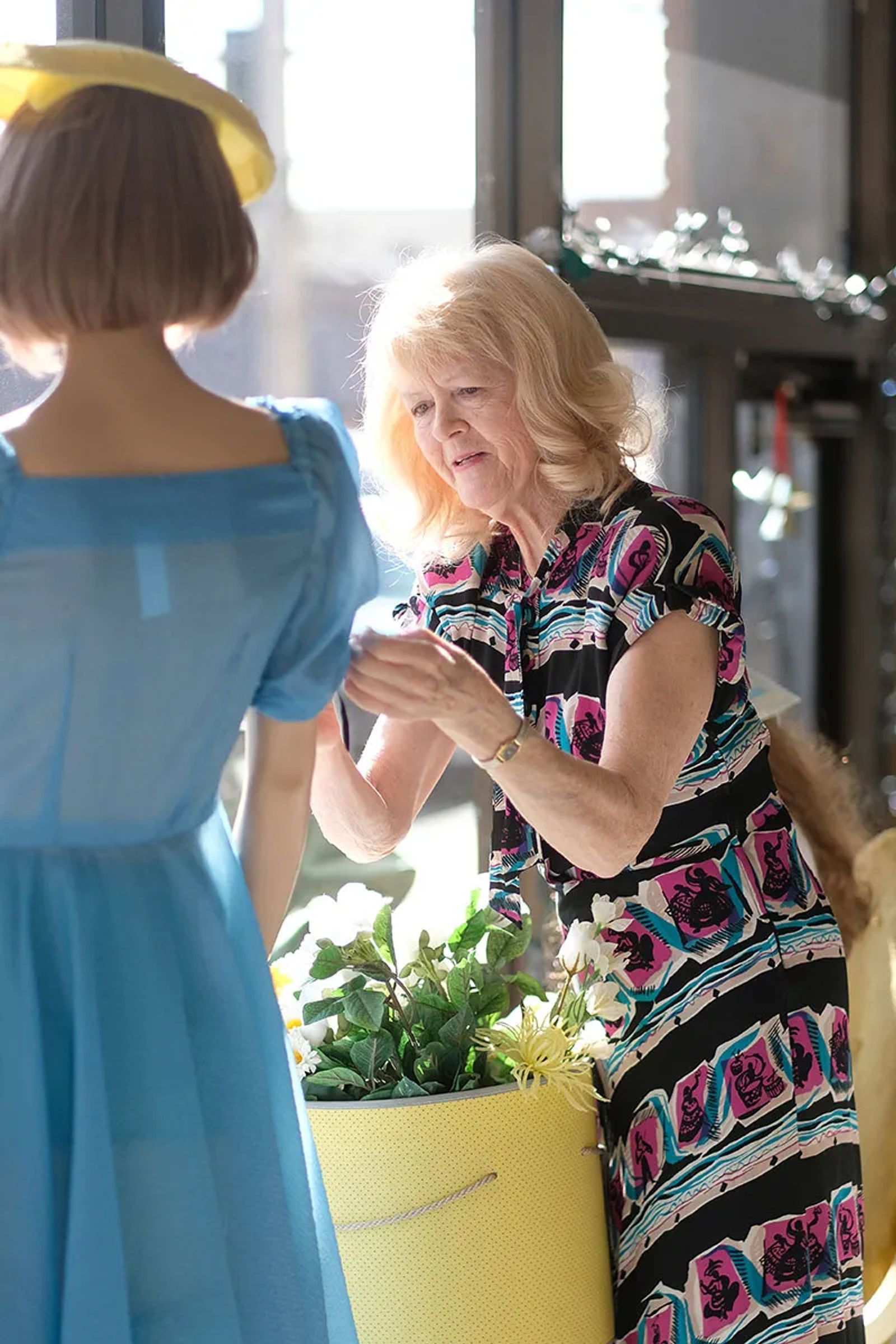 Daly buys all the garments and accessories for the store from sellers who come from all over Eastern Montana, Wyoming and North Dakota.
"When I first started I had to search around at estate sales and garage sales, but it didn't take long before people started coming to me," she says.
Pricing is based on national standards, adjusted for the Montana market. Typically, vintage clothing like what Daly stocks sells for more in larger cities. Daly is serious about the research that it takes to fairly price each item she acquires. Much of that knowledge came through experience and reading vintage and antique clothing collectors books. These days, she turns to the internet for guidance when she's unsure about a particular era or what to look for to verify that an article of clothing is indeed vintage.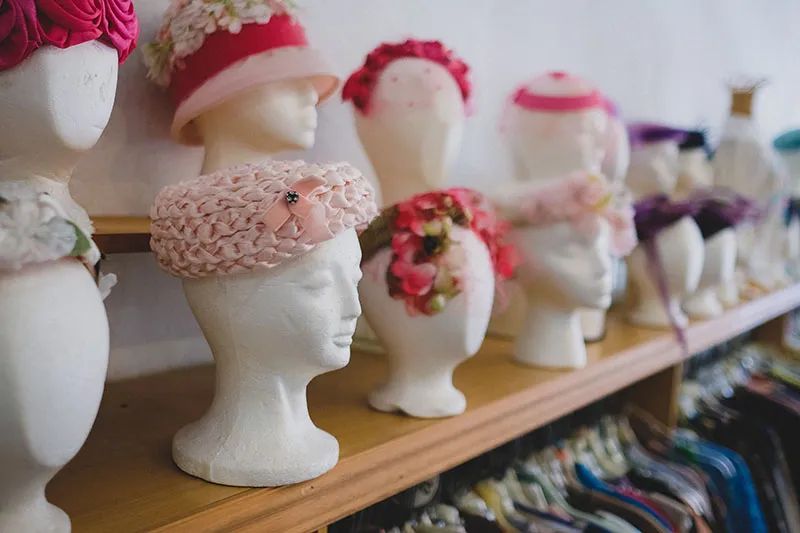 The clothes don't have to be clean. In fact, she prefers them as-is because some items are so fragile they could come apart using a conventional washer, and some items are better off dry-cleaned. Daly and her staff handle all that before the items are placed on the floor.
Daly began wearing vintage clothing when she was in her 20s, working in Billings as a counselor. What she liked was that the vintage clothes were well made from quality material, they were unique against a sea of black and navy dress suits, and they were affordable. She also never worried about her clothes going out of style.
"I started this store because I had a passion for vintage clothing," she says. "I had just lost my corporate job and thought, 'What do I have to lose?' so I took my passion and made it my career."
That was 20 years ago this summer. Her first store was located on Montana Avenue. It was a storefront that offered about 900 square feet. She outgrew the space before her first anniversary, but she stayed there for almost eight years. Her current location, at 112 N. 29th St. downtown, was at one time Nicola's Clothing, a higher-end clothing store. The tie rack she uses was found in the basement and is from Nicola's.
"Some stuff sold at Nicola's has ended up back here, I'm sure," Daly says.
Daly has stayed committed to downtown even as the area has gone through its ups and downs, and she has no plans to move.
Occasionally, people come into Montana Vintage Clothing thinking it's a thrift shop, Daly says. They're disappointed at the prices, which are higher than you'd find at a thrift store, but the prices are still much more affordable than buying new.
In her time in business, Daly has noticed that fashion trends continue to return to vintage racks for inspiration. Often shoppers will say they recognize a particular designer, but what they've noticed is the influence that vintage style has had on a modern designer.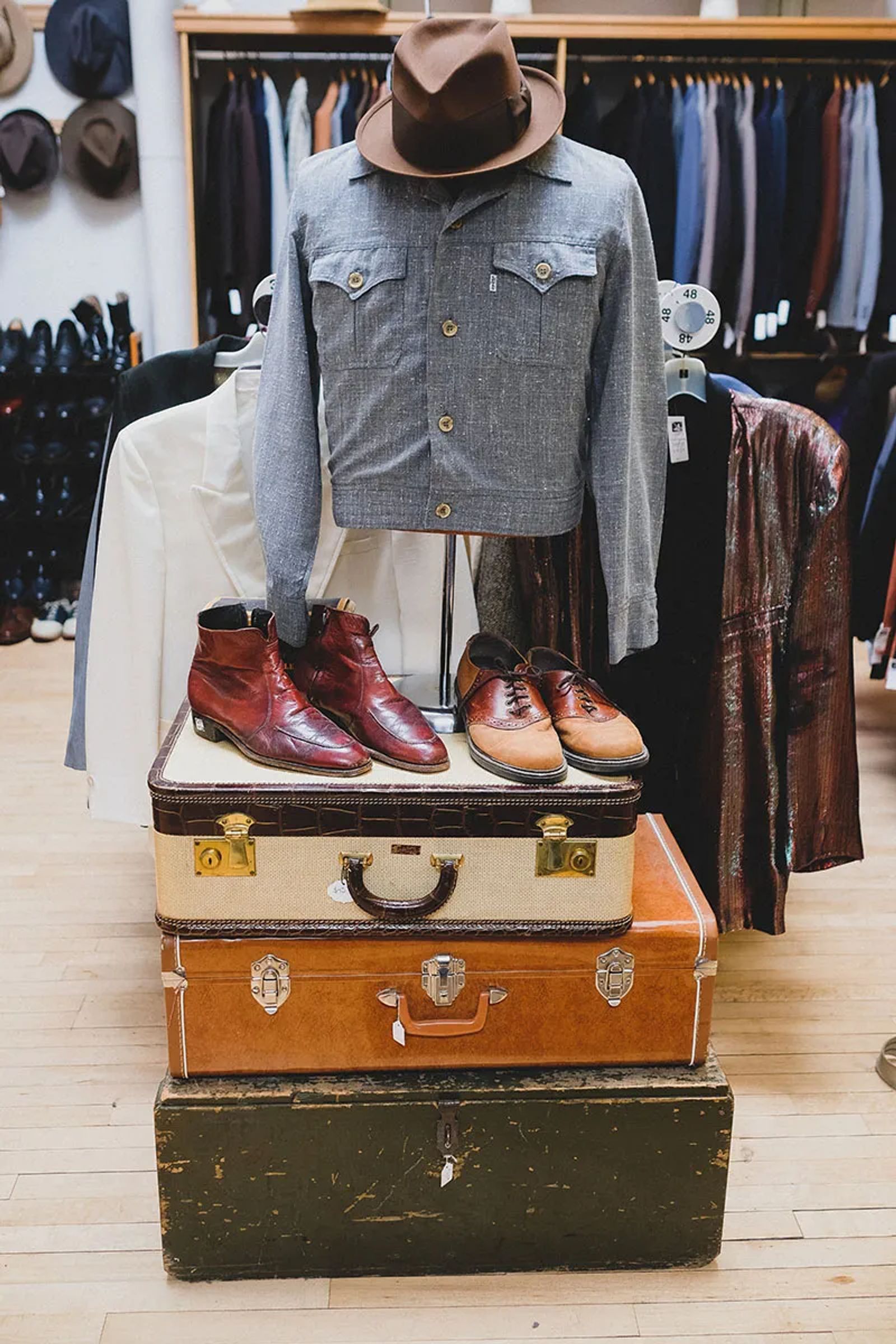 "Fashion today has become shallow," Daly says. "We've gotten so much more casual as a society, and so much is mass produced from material that just doesn't have the same quality."
Daly sells some of her vintage clothing on Etsy, a popular online platform for selling handmade and vintage items. Typically, they're older, more fragile, or very rare pieces, she says. Although Etsy is a great outlet and has boosted sales, Daly isn't ready to go all out with an online presence. She still enjoys the customer contact, and even though the store is only open Tuesday through Saturday, Daly usually works six days a week.
"I've had people coming in here since high school, and it's been so fun seeing them buy things when they're dating, then come in when they're getting married, then they come in with a baby, and then kids. They become family," Daly says.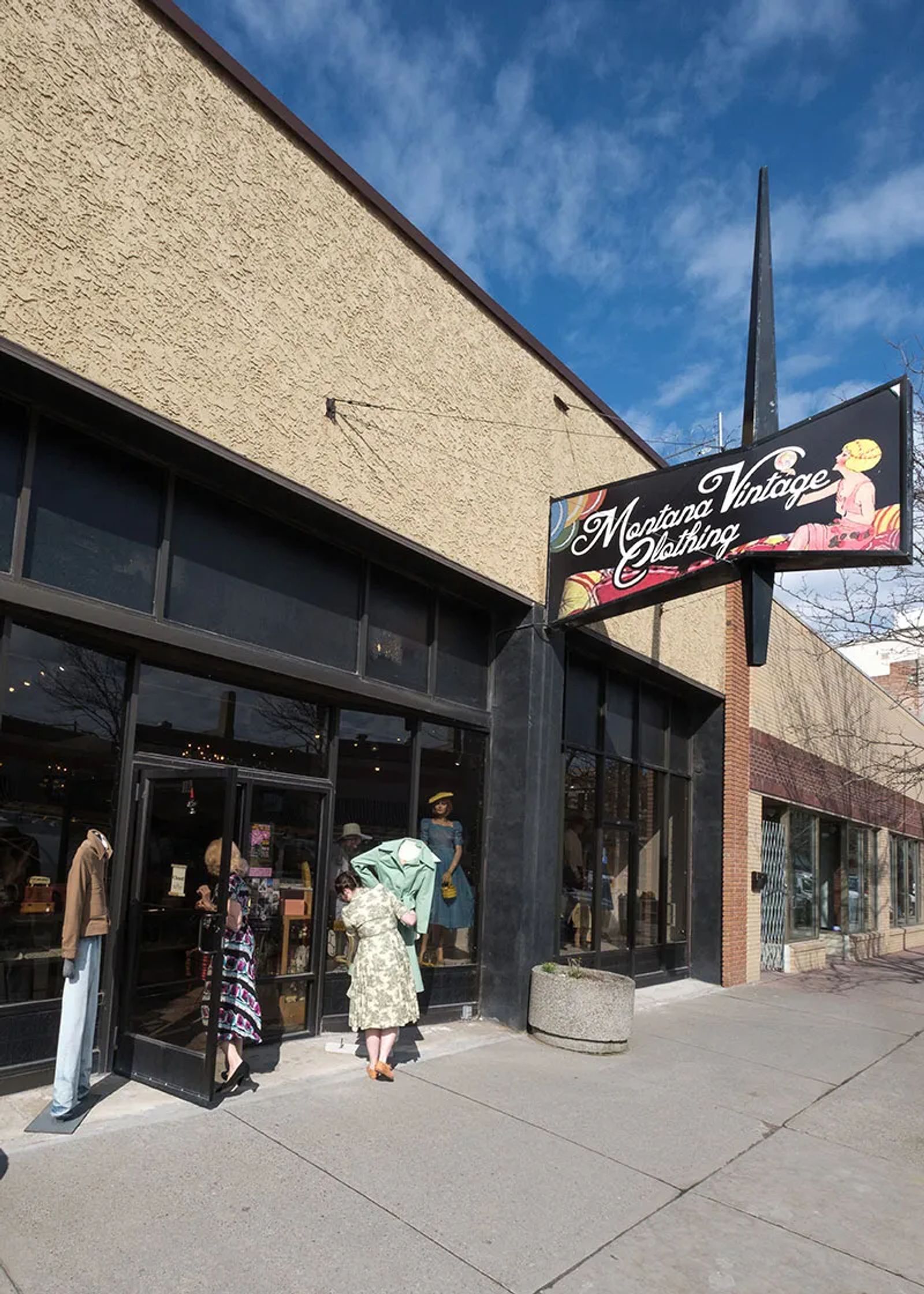 MONTANA VINTAGE CLOTHING is located at 112 N. 29th St. in downtown Billings and is open Tuesday-Saturday from 10 a.m. to 5:30 p.m. Interested in selling your vintage clothing? You'll need an appointment. Call 406-248-7650 to make arrangements.