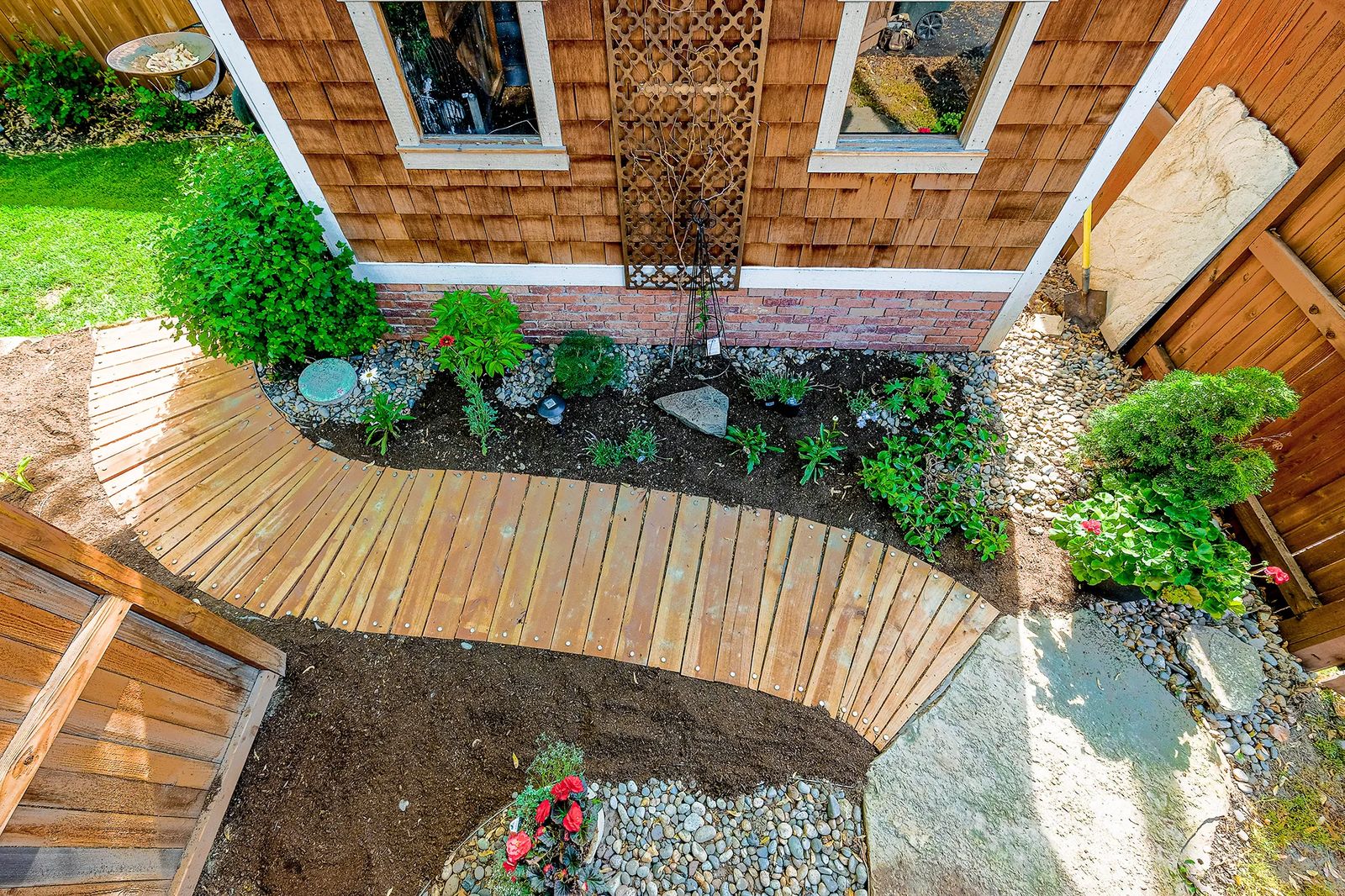 Walk This Way
Easy DIY garden path
Looking for a super easy DIY that can instantly give your backyard a little bit of wow factor? Recently, I repurposed some old shipping pallets and created a winding path from our shed to our gate. It was easy, affordable and added charm to a space in our garden.
WHAT YOU WILL NEED
Boards, shipping pallets or old fence material
8- to 10-inch-long nails
Hammer
Saw
Drill
Landscaping fabric
Gravel (optional)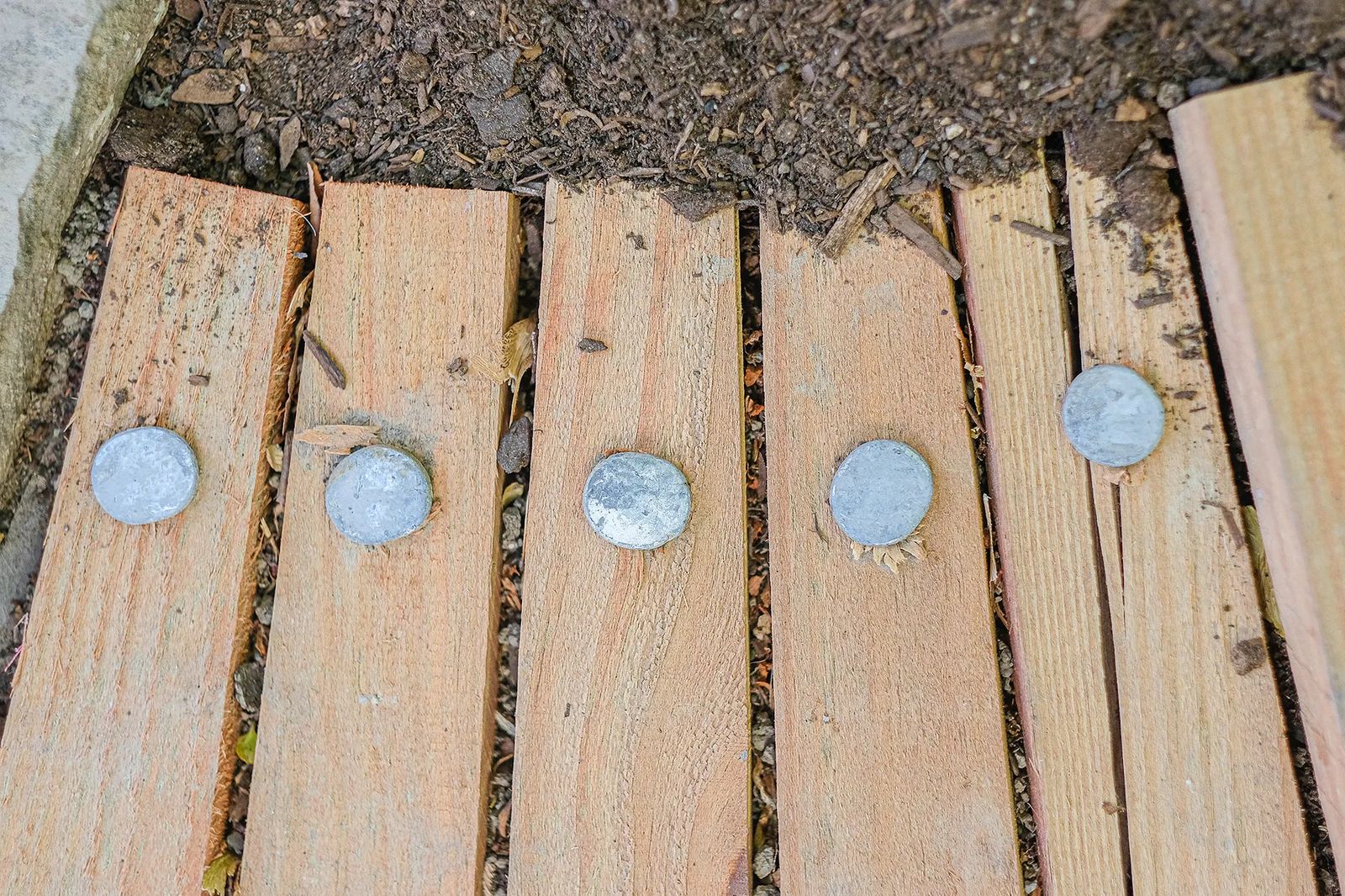 GET THE LOOK
Start by mapping out the path, figuring length and width and also whether the path will have a curve or simply be a straight walkway. While you can use pallet boards or old fencing material, we decided to use new fence boards to achieve this look. Our path measured 16 feet long with a few added curves. Fence boards are roughly six inches wide and six feet long. Since our path is three feet wide, we knew one board cut in half could give us one foot of path length. After you've figured out your material needs, start with a level surface. Lay landscaping fabric and a light a layer of gravel. Cut your boards to length and drill a ½-inch hole, 1 inch from each end. Start laying out your boards with a small gap between each one. Keep in mind, until you secure each board with the nails, you can adjust as you go.
TIP: If you have curves in your path, you will have to cut some of the boards on the diagonal to get a nice tight curve. To do this, measure in 1.5 inches on each end using opposite corners and mark. Draw a diagonal line to each mark and cut. Drill a hole in each end.
Once finished laying the boards, look at your work and make sure that no adjustments are needed. Now it's time to secure the boards by hammering a nail through the pilot hole in each board. We did this on a rainy weekend so the soil was soft and it was a pretty easy job. My husband nailed as I tweaked the placement of each board. From start to finish, it took us about three hours and the cost totaled roughly $100. In the end, we added a ton of charm to our little garden area and got rid of an area that was constantly muddy. Now we can't wait to add some more plants around this DIY walkway to add even more character.