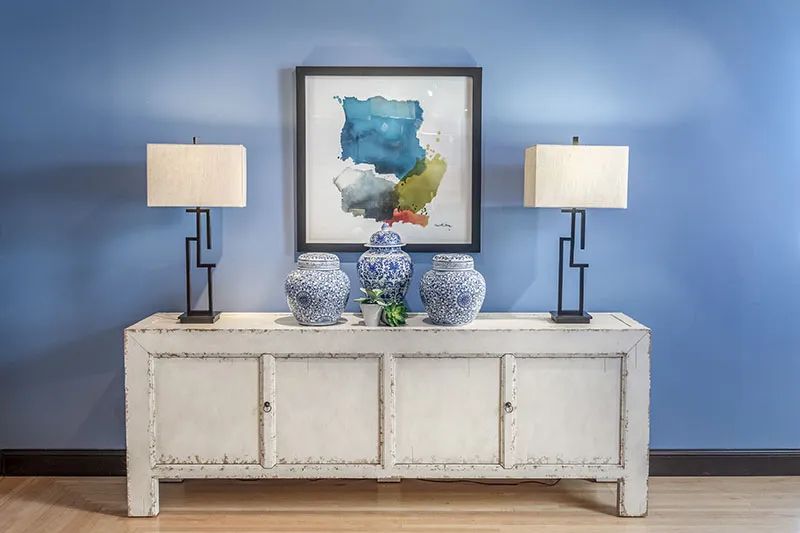 What Are You Loving Right Now?
Billings' top designers sound off on their favorite home design trends
As you look around your home, do you ever wish you could spot the design trends and find a way to seamlessly incorporate the look into your home?  To help you, we asked some of Billings' savvy designers what they are truly loving in the design world right now.
CLASSIC BLUE & WHITE
Davidson Home Furnishings & Design, Ltd.
"There is something very comforting about the classic pairing of 'blue and white.' It's a timeless look but so on trend! Navy as a neutral is an anchoring shade and works beautifully in classic décor or it can spice up a modern home, thanks to its boldness. The combination of blue and white is easy to incorporate into many design styles either in a dramatic statement or a more simplistic approach. The fresh look of this stark white cabinet against the trusty denim blue wall is the perfect example of making an impact in a room and why we love this classic design with a modern spirit. Take the simple approach by adding blue and white accessories in playful contemporary patterns— tried and true traditional ceramics or with distinctive fabrics and other textiles. Go big or go small, with this trend you definitely can't go wrong." ~ Designer and Owner Tiff Davidson-Blades
COFFEE TABLE WITH A TWIST
Gallery Interiors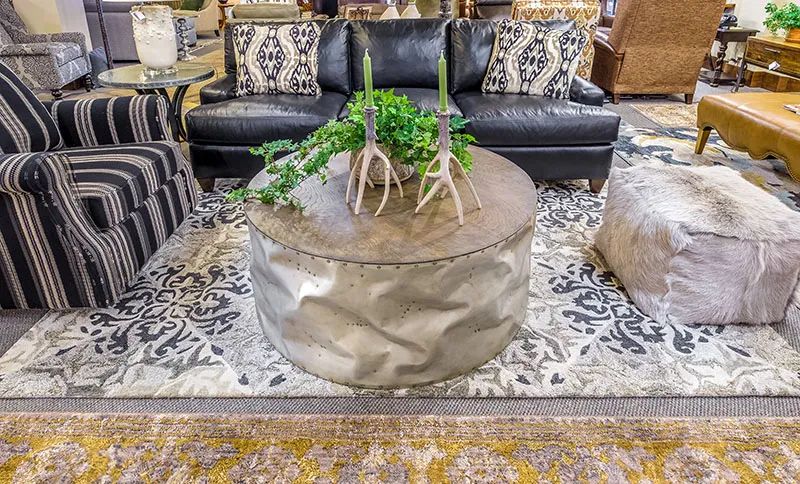 "Coffee Tables have always been a staple piece in the living room — a place to put your drinks or your feet up, a place for magazines and small art objects. This year brings a modern twist since coffee tables do not have to match anything else in the room.  Glass-top coffee tables mix well with any type of look and are especially good in small rooms to visually extend the room size.  Metal coffee tables or a combination of wood and metal are an unexpected touch, looking both edgy and contemporary with a splash of industrial style. Wood tables add texture and warmth. Marble-top tables are stunning and easy to pair with other styles. Small tables can even be 'bunched' together to get the desired size and shape and are generally multiples of the same size. Coffee tables bring a room together. With all the choices they are a 'must' for today's casual lifestyle." ~ Owner Stephanie Booth and Design Consultant Sandy Patton
MIX & MATCH STYLE
Kibler & Kirch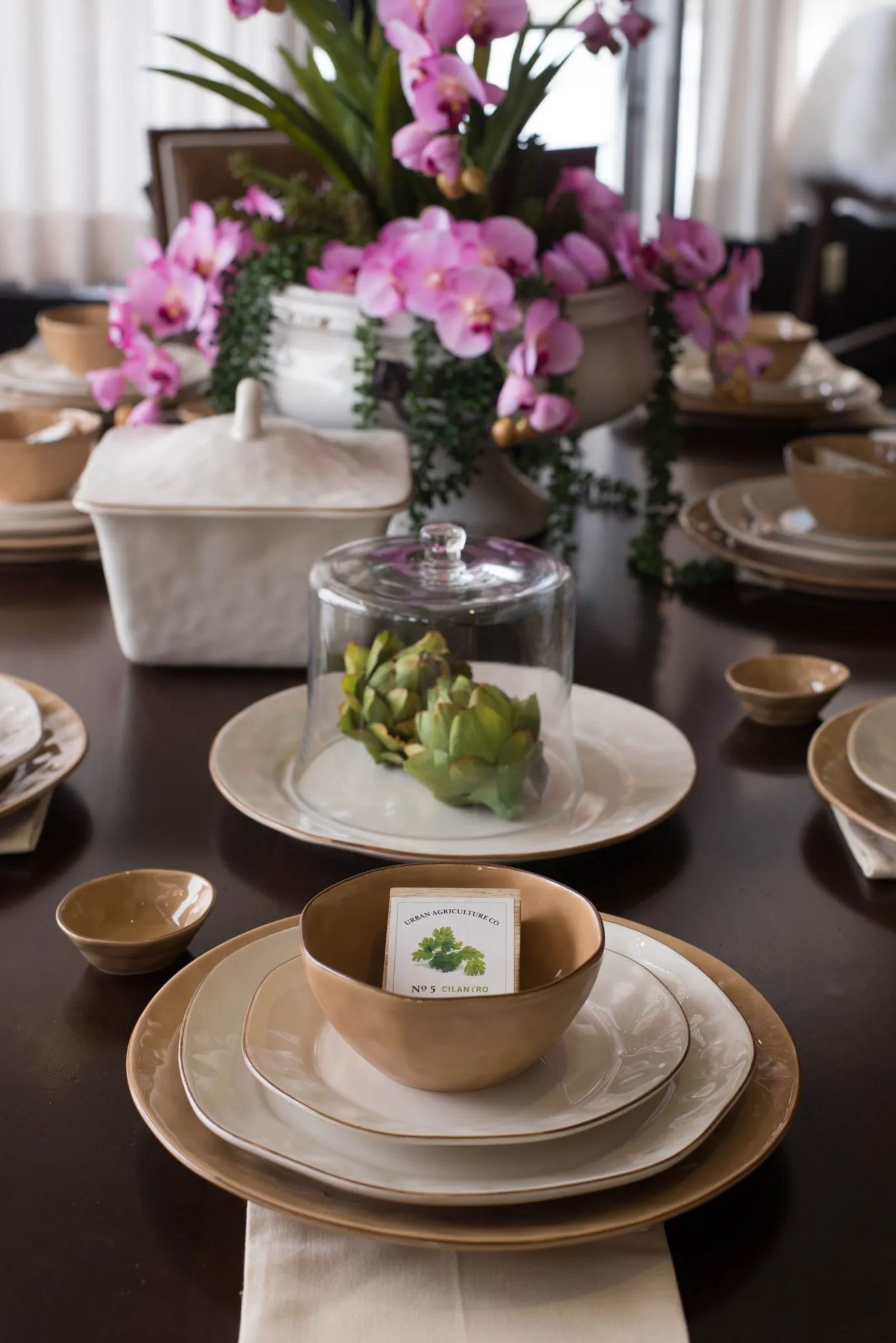 "A collected home is a comfortable home. Deliberately mixing and matching allows us to curate a space that is a collection of the items we love. Mix new items in a way that intertwines these things with items we already own. This is often done through textiles and furniture, but it may also be accomplished through everyday functional items. With dishes, you can play with patterns, textures, colors, and sizes to assemble an interesting combination — creating visual interest that can be altered and recomposed without always starting from scratch. There are a lot of ways it can look beautiful." ~Kacey Jones, designer at Kibler & Kirch
URBAN CONTEMPORARY
ToadnWillow Home Furnishings and Accessories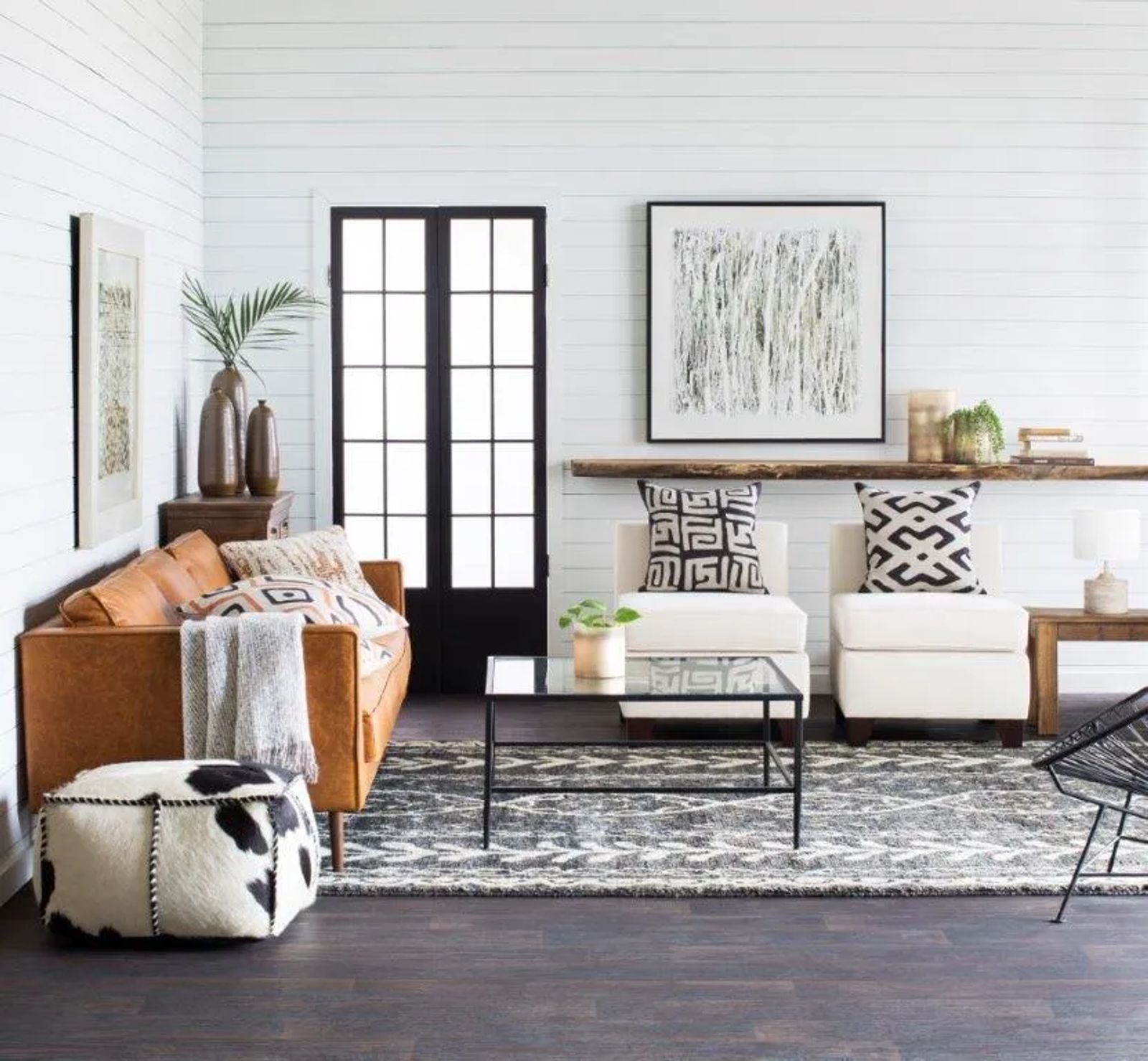 "The intimate, urban industrial modern style continues to trend and we believe it will continue to trend into next year. Just think about the clean lines of contemporary and add in some steel, perhaps a touch of soft gold, reclaimed wood and large pops of Modern art. The layering of eclectic art, accessories, pillows and rugs can produce the pop of color needed to finish the space. Complement with textures, not only in fabrics such as velvets but with leather or wallpaper. Incorporating patterns into the mix reveals the personality of the homeowner."~ Owner/Designer Laura Mettler