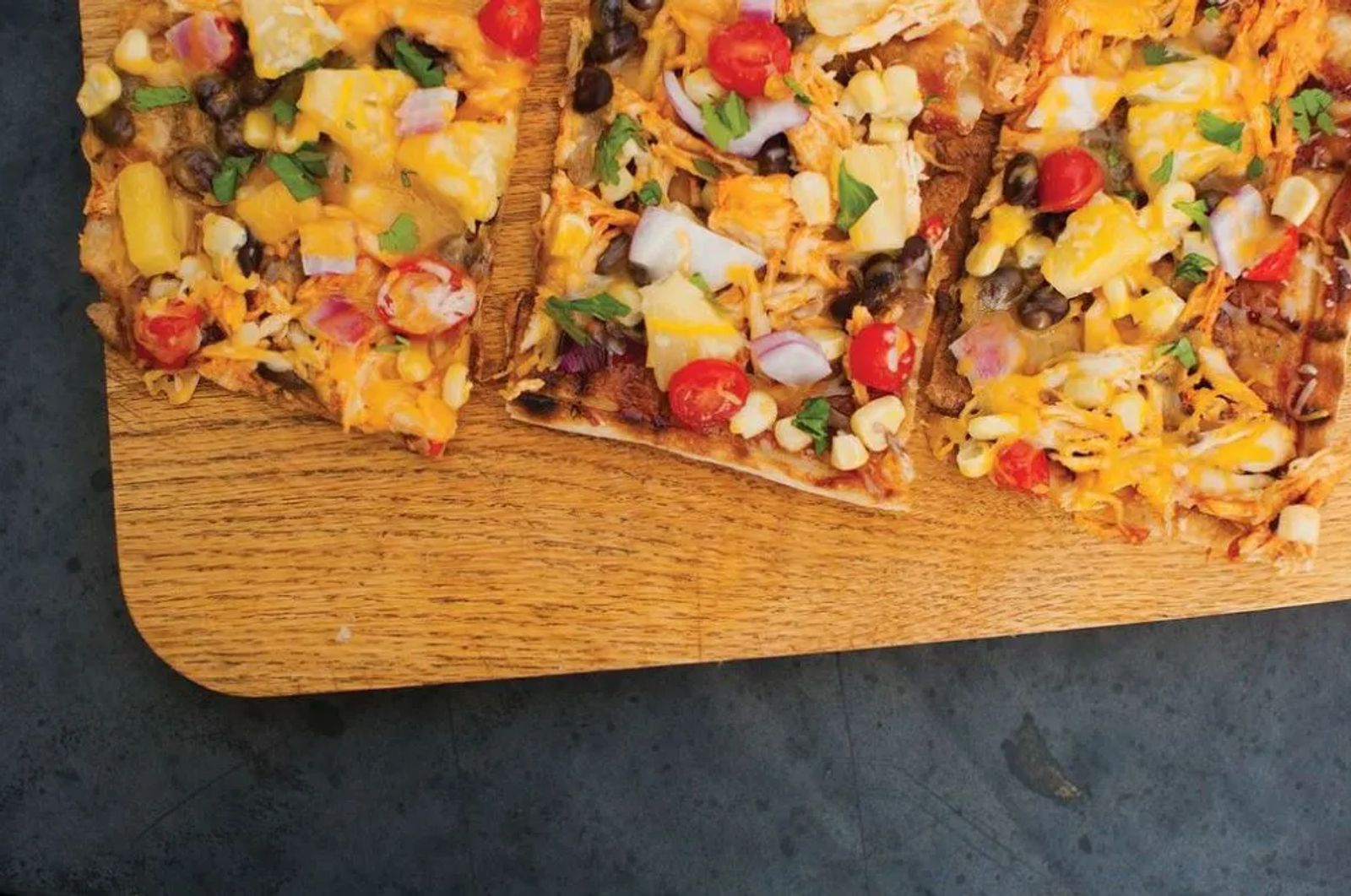 What's for Dinner: Grilled Pizza Anyone?
Fire up the grill for a new twist on a family favorite!
It's that time of year when the weather is so incredibly perfect for grilling, but we (at least my family) are all sick of the standard grilling fare like burgers, hot dogs, and bratwurst. This recipe is one of my favorites, and is a go-to for this time of year. The mix of sweet barbecue sauce with the kick of the buffalo sauce on the chicken combined with the smoky grilled flavor really kicks it up a notch when cooking out. Add a slice of fruit pizza for dessert, and you have a great quick, easy, and satisfying meal that the whole family is sure to enjoy!
 GRILLED BBQ CHICKEN PIZZA
- Recipe by Tasha Mills

INGREDIENTS
1 package of refrigerated pizza dough
1-2 cooked, shredded chicken breasts
¼ c. Frank's Buffalo Hot Sauce
3/4 c. of your fave BBQ Sauce
1/2 c. Diced red onion
1 small container diced pineapple
1 can black beans
1/2 c. corn
1 c. shredded cheese
Green Onion to garnish
DIRECTIONS
Toss cooked, shredded chicken with Frank's sauce, set aside. Stretch or roll dough out to form 13x9-inch rectangle on floured surface. Coat one side with vegetable cooking spray. Cook dough, coated side down, on greased grill over medium-high heat for 3-5 minutes, until browned and crisp on the bottom.  Using tongs, carefully remove dough off the grill. Place on a well greased cookie sheet (grilled side up) and spread BBQ sauce over cooked side of the dough, and continue with the other toppings. Carefully place back on grill. Grill for about 3-5 minutes more until bottom is browned, crispy, and cheese melts. Garnish with green onion if desired.
Please Note: You can substitute any of the toppings. Make it extra spicy with jalapeños, or add new ingredients to make your own creation!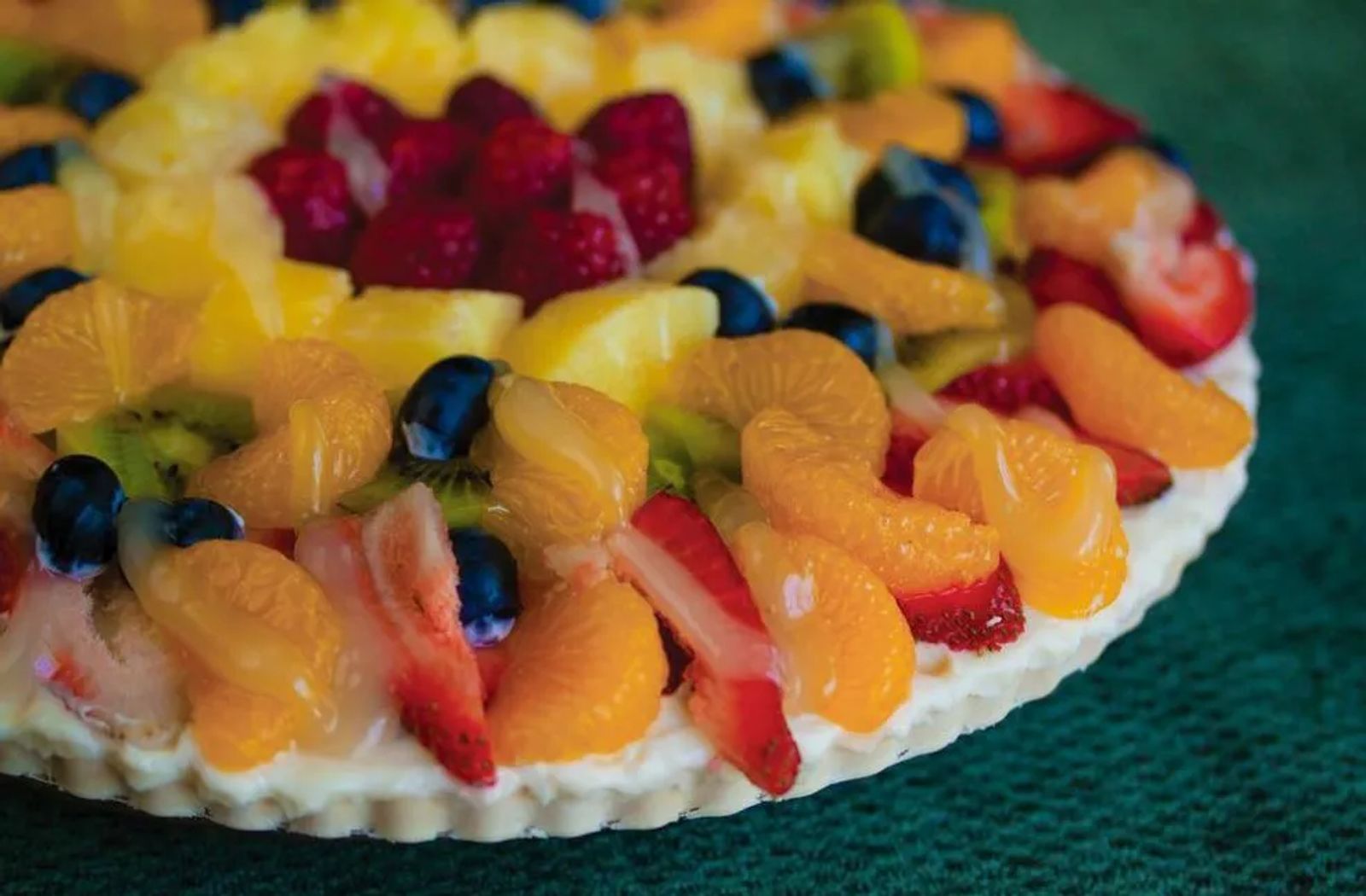 FRUIT PIZZA
-Recipe by Tasha Mills
INGREDIENTS FOR CRUST
1/2 c. powdered sugar
3/4 c. butter
1 1/2 c. flour
DIRECTIONS
Pat ingredients into 13x9-inch pan.  Bake at 300 degrees for 6 to 8 minutes, until crust is golden (do not overcook). Cool to room temperature.
INGREDIENTS FOR MIX
8 oz. softened cream cheese
1 t. vanilla
1 c. sugar
DIRECTIONS
Spread mixture over cooled crust. Arrange favorite fruits on top of cream cheese mixture, using strawberries, kiwi, blueberries, pineapple, apple, banana, mandarin oranges, blackberries, or any other fruit that is in season and looks good!
INGREDIENTS FOR GLAZE TOPPING

2 T. corn starch
1 c. pineapple juice
1/2 c. sugar
1 t. lemon juice
Combine all glaze ingredients in sauce pan and cook on stovetop over medium high heat until thick. Stir continuously.  Cool slightly and pour over top of the fruit. Chill the pizza before serving. Cut into square pieces and enjoy!