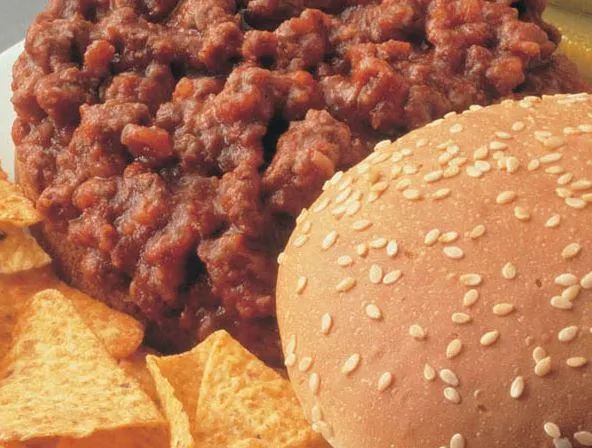 What's for Dinner Wednesday?
Texas Style Sloppy Joes
Recipe courtesy Albertsons
Make Sloppy Joes, Texas-style, with the addition of pinto beans and green chiles. Serve 'em up in hamburger rolls or flour tortillas.
INGREDIENTS
1 lb ground beef
1 package McCormick® Sloppy Joe Seasoning Mix
1 can (14 1/2 ounces) pinto beans, drained and rinsed
1 can (8 ounces) tomato sauce
1/4 cup ketchup
1 can (4 1/2 ounces) chopped green chiles
8 hamburger rolls or flour tortillas
Shredded cheese (optional)
DIRECTIONS
Brown ground beef in large skillet on medium-high heat. Drain fat. Stir in Seasoning Mix, pinto beans, tomato sauce, ketchup and chiles. Bring to boil. Reduce heat to low; cover and simmer 10 minutes. Serve in rolls. Or, place 3 tablespoons meat mixture along center of each warmed flour tortilla. Top with shredded cheese, if desired. Fold over edges of tortillas to serve.