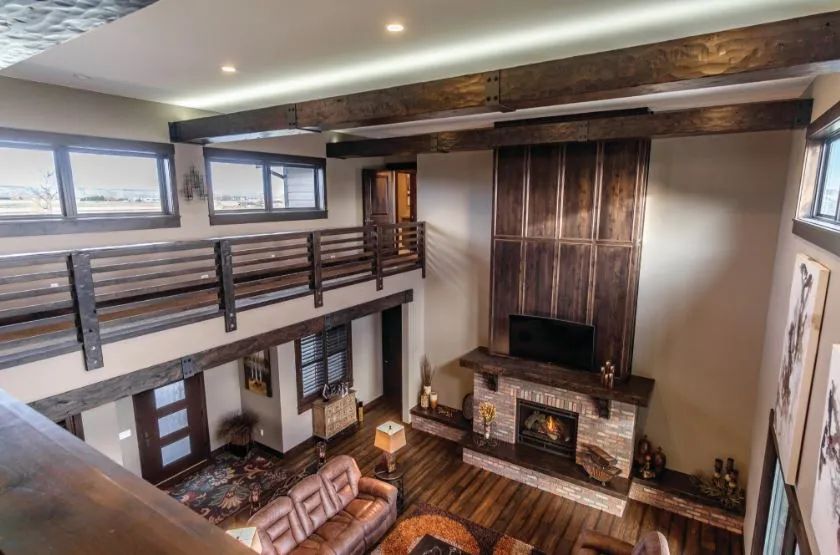 What's Up?
How Ceilings Make Your Space
The ceiling. It's an often overlooked feature that designers are now proving, can truly take center stage in a room. "They're a big surface area," emphasizes Designer Jeremiah Young, owner of Kibler & Kirch, interior design studios in Billings and Red Lodge. "You need to do something with them."
Whether your preference dictates a splash of paint, decorative tile, crown molding, wood planking or even wallpaper, the style of a room comes together when the ceiling is dressed and the lighting is right. How you treat your ceiling can make a small space appear larger and an oversized room warm and cozy. It's an opportunity to infuse your personality into that unique space above your head.  We've asked the experts for some tips on how to give the ceilings in your home exceptional pizazz.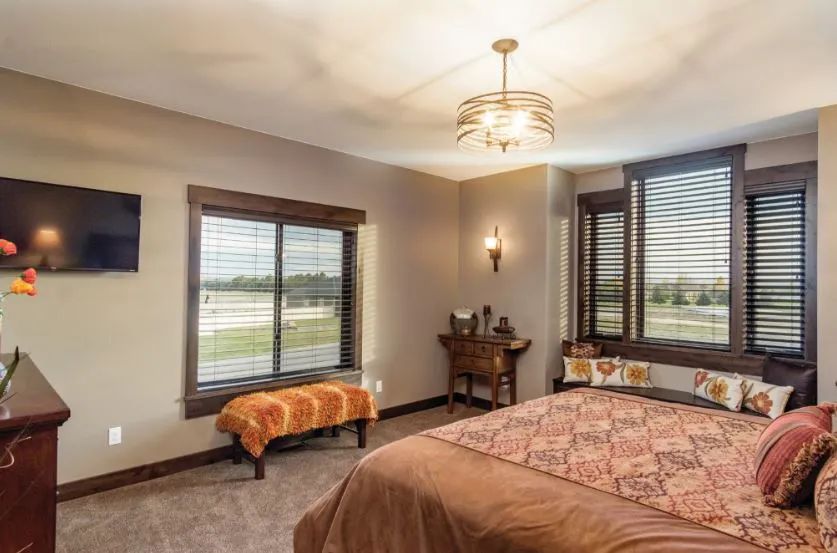 COLOR YOUR WORLD
"The ceiling is called the 5th wall," says Color Consultant Pam Kuntz, owner of The Paint Center along with her husband Jack. "It impacts your space. If you have low light and a dark ceiling, your room will feel smaller with less height, as light affects color. Light plays a major role in your space!"
This dark scenario works well for a media room. However, for any other room, Pam suggests painting your ceiling with some color. "If your room is large with lots of windows you can even use a bright color like turquoise on the ceiling and white walls. It's dramatic and gorgeous."
An excellent option to a small room with minimum natural light calls for dropping the ceiling color down several inches or to the top of the door and window trim, provided these are the same height. "This makes the room look larger and an eight-foot ceiling look nine-feet high," shares Pam.  "It gives a feeling of depth."
A good rule of thumb is not to paint a ceiling white. "White is a cold color," notes Pam. "You need light to warm it." She suggests adding a hint of yellow to white paint. And, painting the ceiling and walls the same color is fine to do in a larger area drenched in good light, otherwise, this technique tends to close up the space.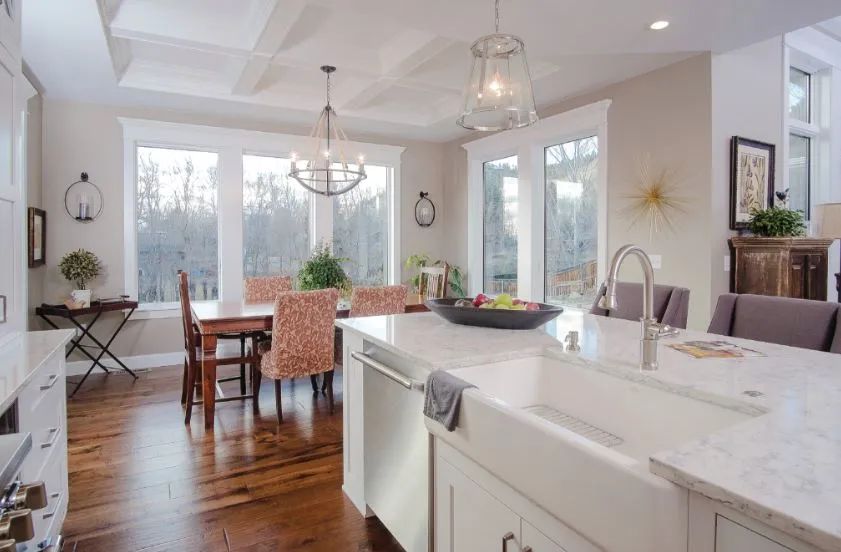 STRUCTURE YOUR WORLD
Designer Jeremiah Young believes when warming up the overhead wall, it's best to keep things smooth. "Forget about texture," he notes. "A smooth ceiling is more refined than spray-on texture." In his own home, this designer added warmth to flat white walls and trim by painting bedroom ceilings a subtle, dusty pink. "This imparts a soft color flattering to your skin and is comfortable." For texture, his own kitchen ceiling and walls are draped in white subway tile. "The light reflects on the tile and bounces around," he says. Again, light matters.
Custom design is limited only by the imagination and your pocketbook. "You can spend a lot of money on tray (recessed) ceilings," states Jeremiah, "or you can apply detailed trim or wallpaper, adding refinement." Try Jazzing up architectural elements by creating coffered ceilings featuring a grid design of stained, painted or metal beams.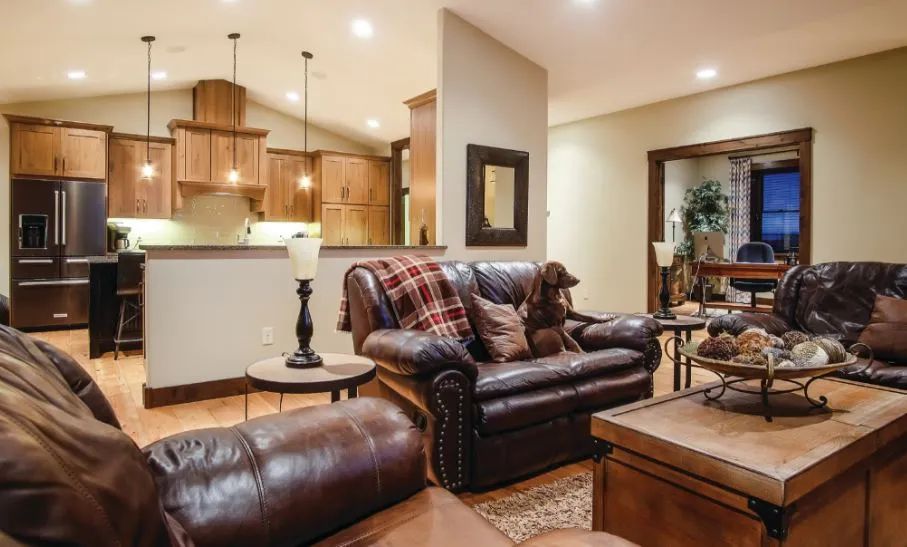 LIGHT YOUR WORLD
Lighting offers beauty, functionality, and charm to every room. "Think how you use a room," says Lauri Patterson, owner of One Source Lighting and Home Décor.  "You function in the perimeter of a room. No one functions in the center of a room. Like in a bedroom, we recommend recessed lighting around the perimeter and a light fixture in the center."
Decorative lighting like a crystal chandelier adds wow factor and conveys an air of sophistication. A semi-flush fixture (one that drops down from the ceiling a bit) grants the space even distribution of light.
Coved and tray ceilings offer a chic and romantic way to embellish a lit ceiling. "Adding lighting here adds height and dimension," articulates Lauri. "This accentuates a space."
Popular with many homeowners, ceiling fans move the air around and are especially desired in the bedroom. Lauri, however, recommends using just the ceiling fan without a light. Rather, layer the light in the room with table or floor lamps, and recessed lighting. "You'll be much happier with layered lighting," says Lauri.
If you ask the experts, it's clear that a ceiling can help elevate the overall appearance and mood of any and every room in your home or office. So look above, and use that "fifth wall" to bring out your design personality in the process. Not sure how to achieve a unique look for your ceilings? The design experts would be more than happy to help you.