Who? What? Wear?
We raided the closets of a few of Billings' style icons
Fashion. It's a platform of self-expression that some women just maneuver with style and grace. Who are some of our community's style icons? And, how do they best describe their daily looks? We set a trio of fashion-forward women loose in some of our city's clothing hot spots as they showed us their closet staples, their must-have items and where they like to best flaunt their most fashionable looks.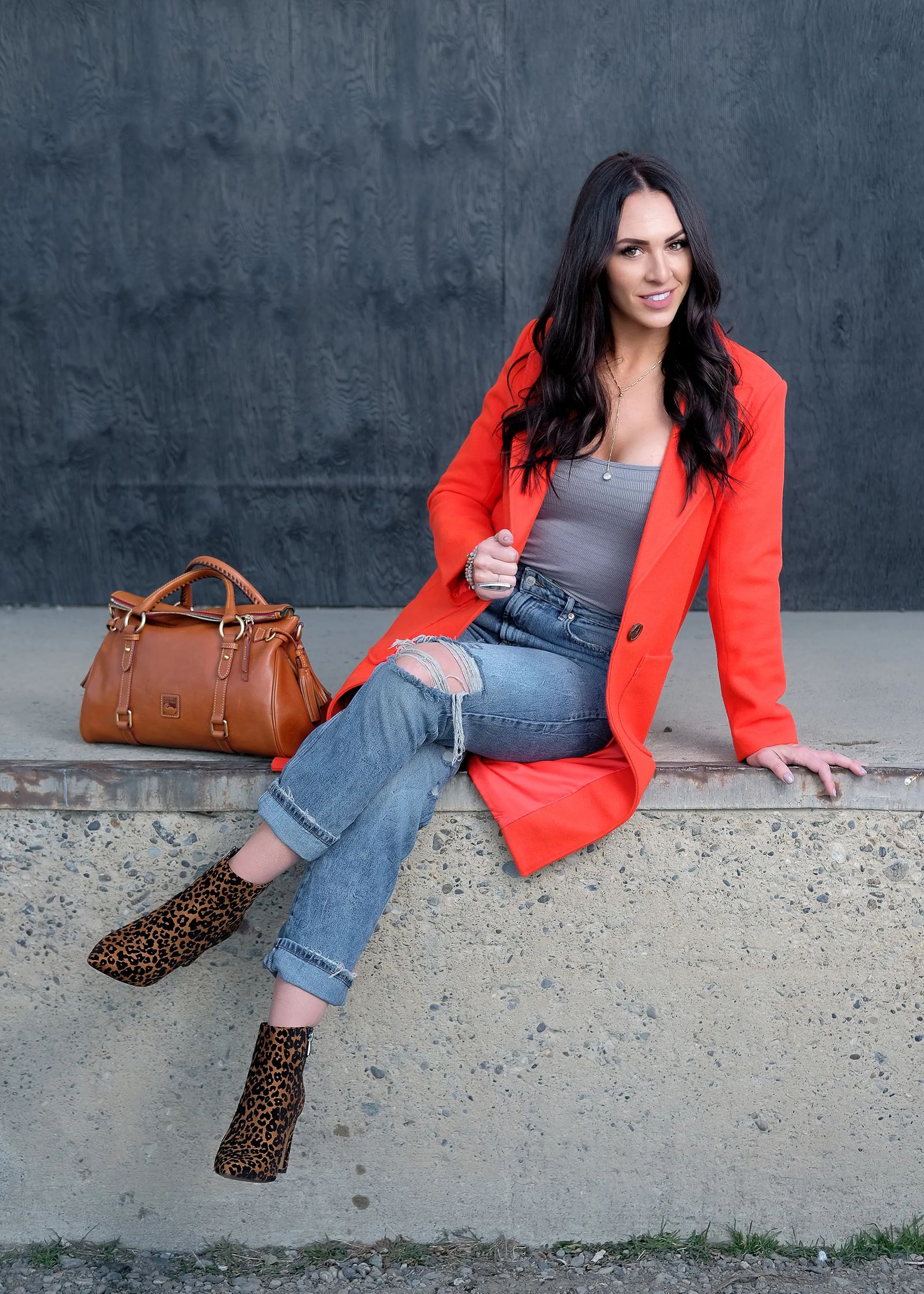 PAIGE ELLETSON
Style Philosophy: Funky
Q.What is your favorite article of clothing in your closet?
A. This is a hard one! My favorite article of clothing I own has to be the Spanx moto leggings I got this season. They are literally so comfy and look so cute. I can wear them to work and then straight to whatever sports games my kids have going on.
Q.What inspires your fashion choices?
A. My fashion inspiration would be anything bold. I love bold colors, bold prints — just something that stands out a little.
Q. Whose fashion do you admire and why?
A. I would have to say this could be anyone who just loves rocking their own personal style. If it's an 80-year-old with a furry jacket and fun glasses, or someone young and hip, pretty much anyone who is true to their own style. I love seeing uniqueness, someone who isn't afraid to go against the grain. I just love a funky, fun and bold style.
 Q.  Do you have a favorite color to wear?
A. I don't know if I would say I have a favorite color to wear. I love wearing colors that complement my skin tone and hair color. I find myself loving dark green and black; however, this orangish-red coat was a pop of color I couldn't pass up!
 Q. Where would you wear this outfit you picked?
A. I would wear my outfit to work, out with friends, or pretty much anywhere! I love that it could be styled up or down for most occasions.
PAIGE'S LOOK FROM DILLARD'S
Purse:  Dooney & Bourke $438
Shoes: Steve Madden Jenn Leopard $142
Belt: Patricia Nash $59
Jacket: Gianni Bini $95.40
Jeans: Free People $78
Tank: Free People $30
Jewelry: Lucky Brand ranging from $35 to $69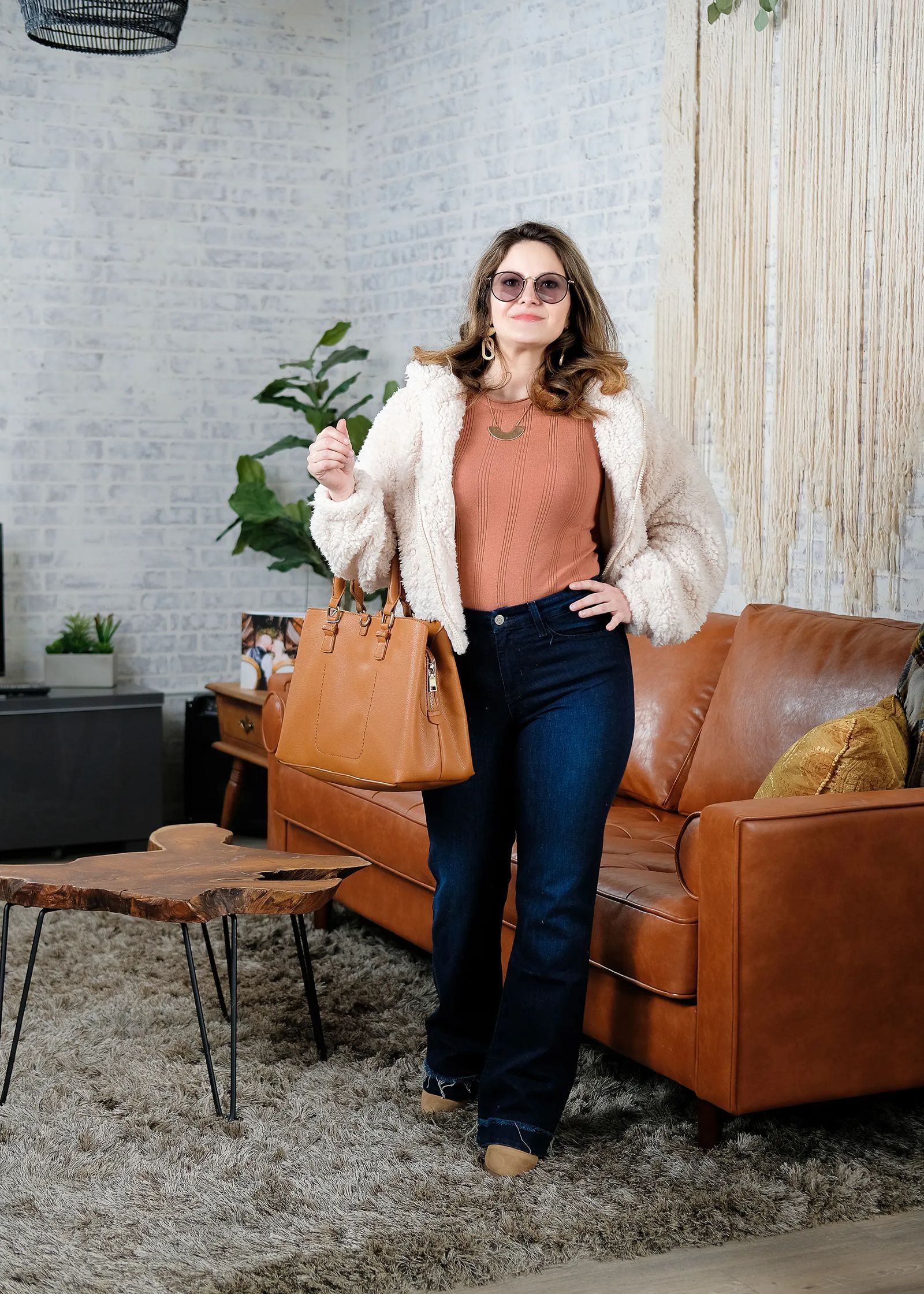 CASSIE LAGRECA
Style Philosophy: Retro-Casual
Q. What is your favorite article of clothing you own and why? 
A. I had a glorious pair of vintage bell-bottoms that had leather inserts near the pockets and fit me so perfectly that I felt like they'd been made just for me. I could always put them on and feel secure and sassy. They were the wardrobe version of a gateway drug and they've led me to continue searching for flattering lines and well-made high-waisted pants. That first pair made me realize the power of just having one well-made thing that you truly loved to put on.
Q. What inspires your fashion choices?
A. I think as a younger woman, I sought out fashion inspiration more. My first stop was Montana Vintage which has been around here in Billings for decades. There I met a local woman (Hiya Sherry!), and she really helped me to dress MY body and not the body I wished I had. I found joy in first and foremost finding items that fit me perfectly and then trying to work those into outfits. My style icons were and are the Hepburns (Audrey and Katherine), always and forever. In the '90s, when I was discovering my own style, I wanted to be playful, expressive and challenged in all aspects of life, including how I was learning and choosing to present myself to the world. Fashion just happened to be one of the easiest ways to deploy that on a daily basis.
Q. Whose fashion do you admire and why?
A. I admire the beauty of the woman in the clothes first. We are all captivated by BEAUTY FULL women. My advice would be, learn to wear confidence while you are learning to wear clothes. Learn to adorn yourself with items you love, clothing that tells your stories, pieces you've borrowed or inherited paired with new pieces that fit you well or make you feel something. I can remember looking through my mom's yearbook as a young girl (she was a graduate in the '70s) and I saw her radiant smile and felt a glow at knowing my mom had been that girl. She was, you guessed it, rocking a pair of faded blue denim bell bottoms and a tight knitted cotton striped blouse with Frye boots. I will usually reach towards items that remind me of my mom's style as a way of connecting my heart with hers and remembering her when I catch a glimpse of myself in the mirror.
Q. What's your favorite color to wear? 
A. Currently, I seem to be drawn to clothing in the terracotta/mauve tonal family which seems to be complementary with my complexion. I love muted tones because they play so well off of darker, moodier contrasting colors in the jewel palette, which I have always loved to wear.

Q. Where would you wear the outfit you've chosen?

A. To work, running around Billings or meeting up with girlfriends. It is an everyday look.
CASSIE'S LOOK FROM BANYAN TREE
Shoes: Refresh boots in Taupe $43.99
Purse: Urban Expression $79.99
Top: Banyan Tree Ribbed Sweater in Clay $32.99
Jacket: Banyan Tree Sherpa $34.99
Jeans: Flying Monkey Platinum $73.99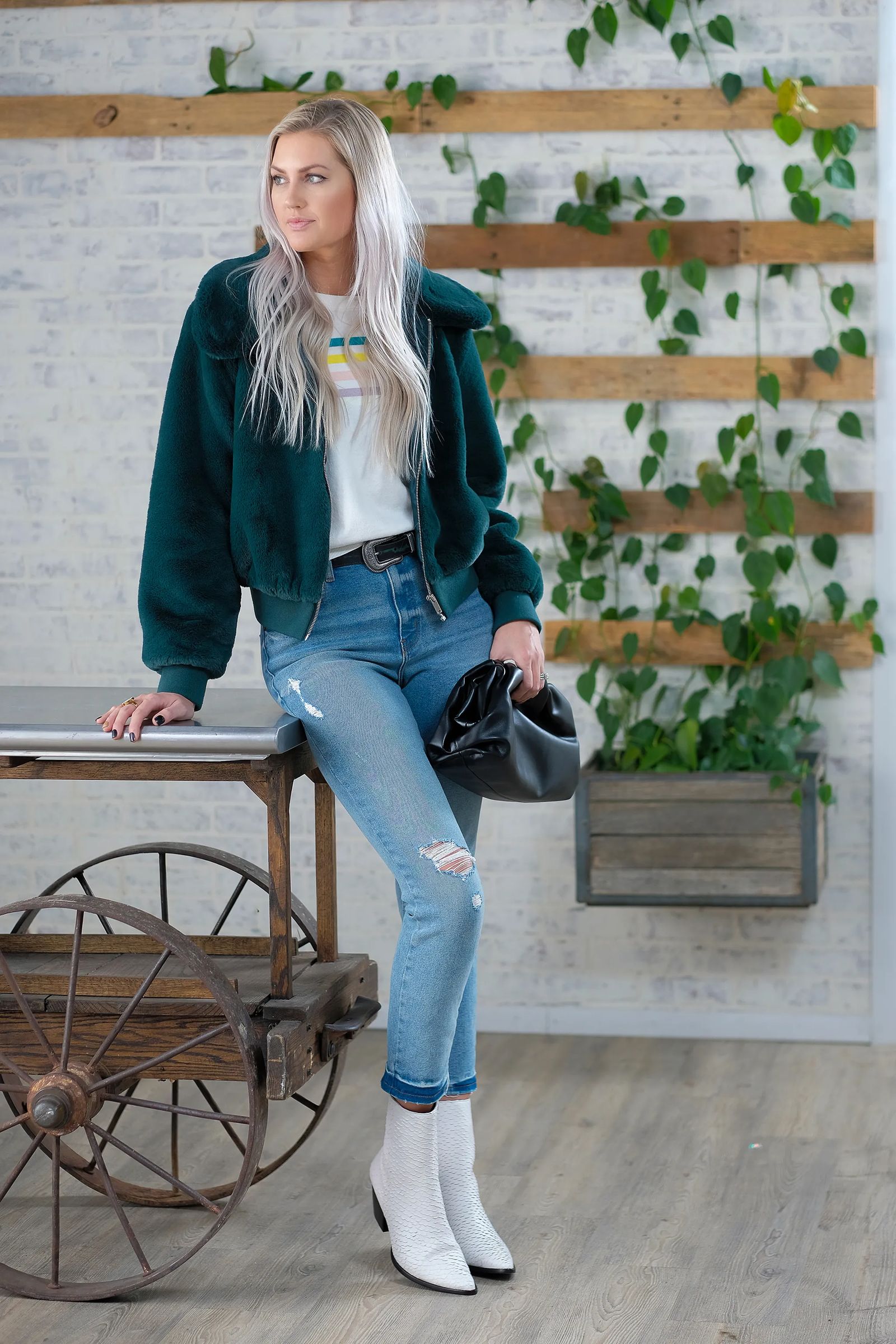 CARRIE KINNA
Style Philosophy: Everyday chic
 Q. What is your favorite article of clothing you own and why?
A. Black, distressed, high-waisted jeans. I wear them with EVERYTHING because they go with any top and are so easy to dress up or dress down. Black denim has made a comeback and is here to stay. With the distressing, they are casual enough to throw on with sneakers or edgy enough to pair with a romantic blouse.
 Q. What inspires your fashion choices?
A. I like affordable, versatile pieces that you can style multiple ways. This is important for women on the go. Whether you are chasing kiddos or chasing your career, we are all busier than ever and finding pieces that can be dressed up or down is key to the modern wardrobe.
Q. Whose fashion do you admire and why?
A. Laura Beverlin. She's an influencer on Instagram and she always finds super cute clothes from Amazon and finds tons of designer dupes. Her style is simplistic but elegant and affordable. Finding a good deal makes shopping that much more exciting.
Q. What's your favorite color to wear?
A. Mustard-yellow is my color because it makes my hair pop and goes well with my skin tone. Finding what works best for your features will change how you feel about dressing every day. The right color and the right shapes = a girl who conquers the world.
Q. Where would you wear this outfit?
A. I can see myself wearing my outfit for date night or dinner with my girlfriends.
CARRIE KINNA'S LOOK FROM SOMETHING CHIC
Jeans: Eunina Tobi super high-rise mom jean $52
Sweater: Jack by BB Dakota Like a Rainbow $79
Belt: West Meets East black $42
Shoes: Caty White Snake boots $195
Jacket: Band of Gypsies Je T'Adore Faux Fur bomber $126
Jewelry: Soko ring $72, Soko earrings $68