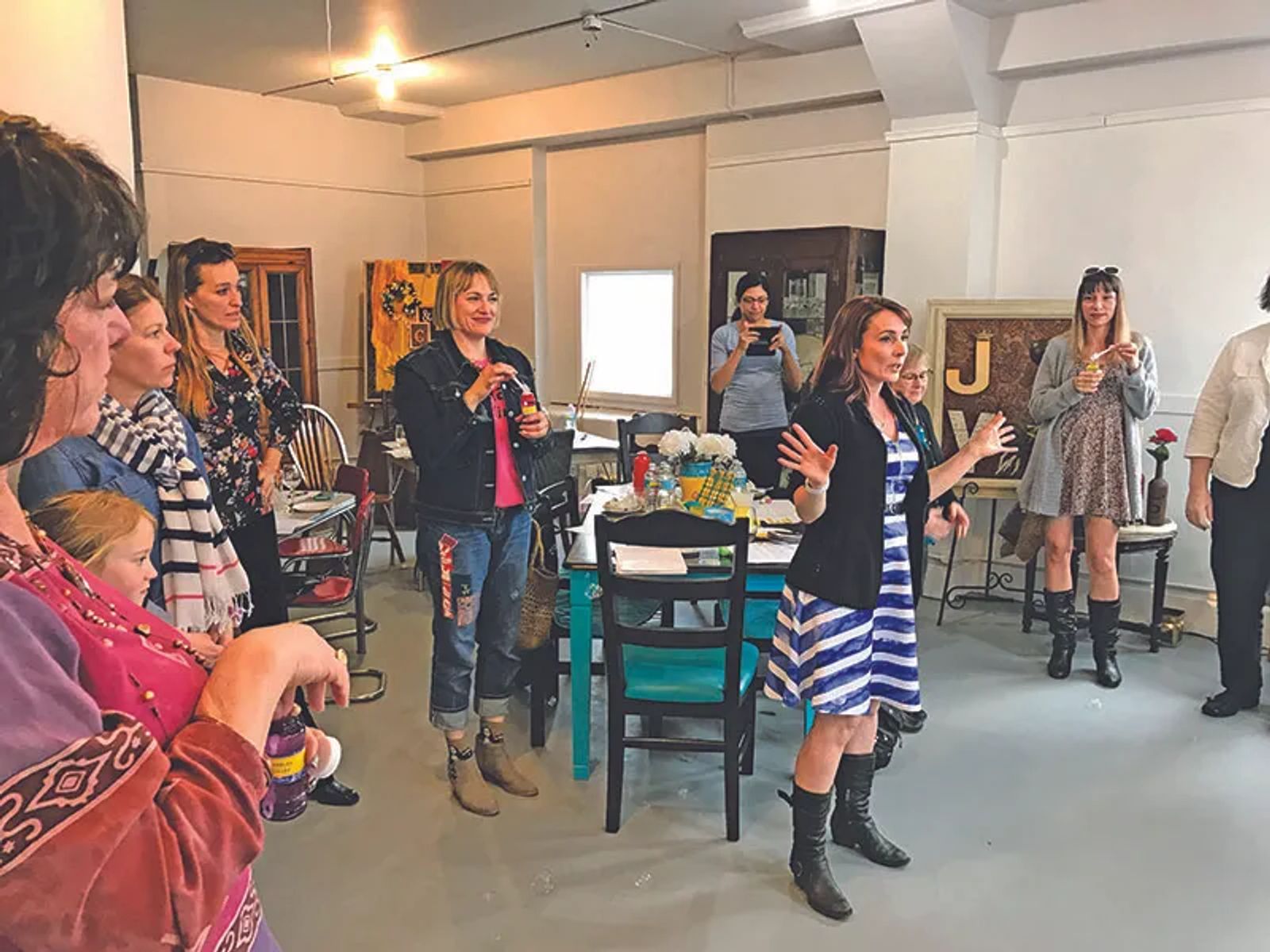 Women Helping Women
Creating a Montana Powerhouse of Mentoring & Networking for Women

Glendive can be a tricky place for an entrepreneur to succeed. It's a small, tight-knit community at the edge of oil and coal country and a long way from the networking resources a larger city offers. However, that didn't stop Jen Rahr, a graphic artist, and owner of Deer Creek Design Studio. She started a small networking group in Glendive for people just starting out in business, and she was surprised to see a strong response.
"I felt like everything that happens, happens in Billings or west," she says.
Her work caught the eye of Jen Euell, program director of Powerhouse Montana. Powerhouse Montana is an initiative of the Montana Women's Foundation that provides an online platform where women can connect with others for networking, mentoring, and other resources they may need to be successful. The 400 members come from diverse communities and careers across the state.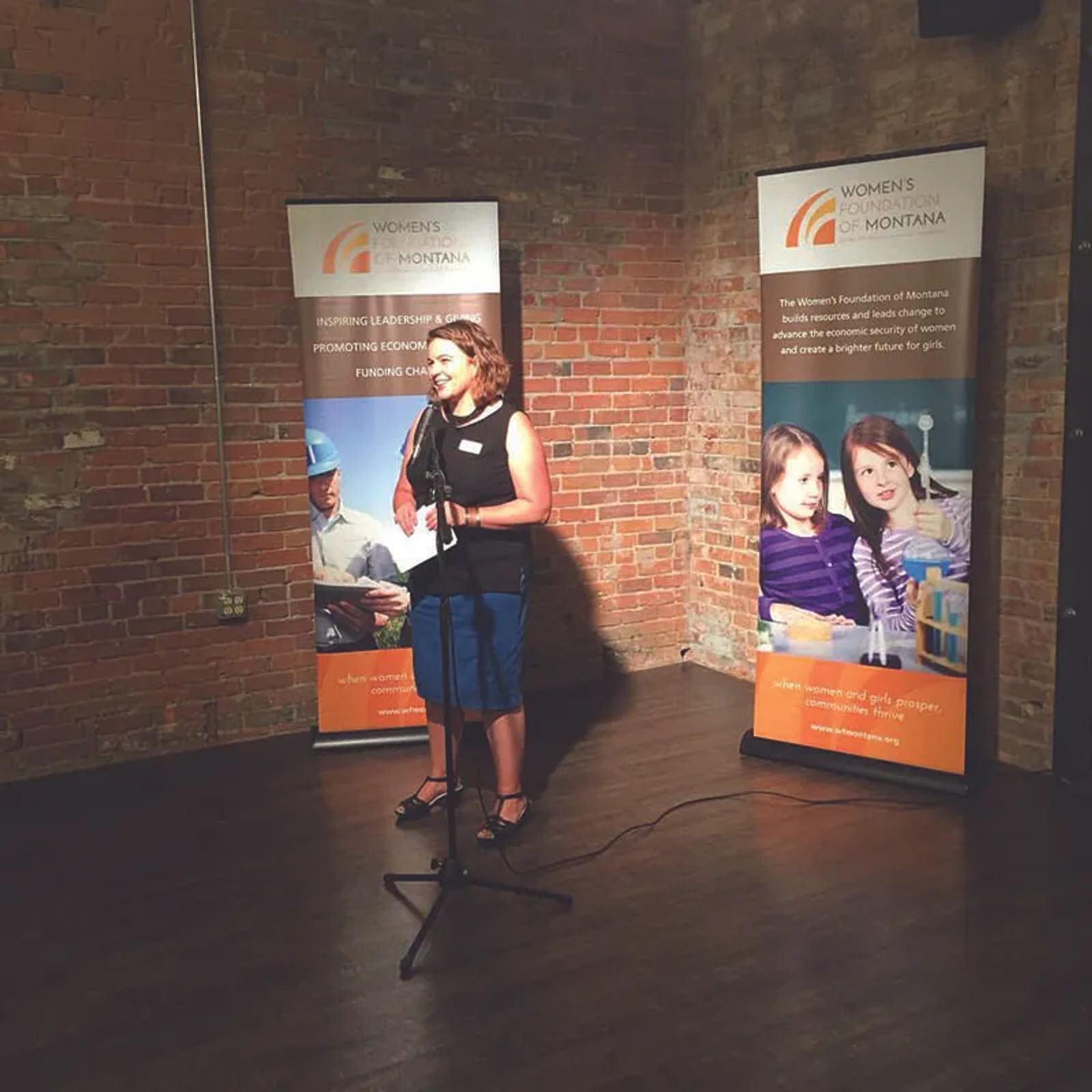 To be a member, participants – mostly women with a few men – must be willing to respond to people who are looking for advice related to their expertise or interests. Some are established business owners or leaders in their field, others are creative entrepreneurs, and many members are just starting out in their careers.
"The goal is to connect them with mentors and build relationships and create opportunities across the state," Euell says.
Powerhouse Montana was just what Rahr and her fellow female entrepreneurs needed. She plugged in and found the support she was seeking and is now one of Powerhouse Montana's Wonder Women – an advisory board that helps keep the organization focused on serving women with innovative new networking and educational programs. Rahr moved to Billings about a year ago, which has allowed her to become more involved.
Jennifer Rahr[/caption]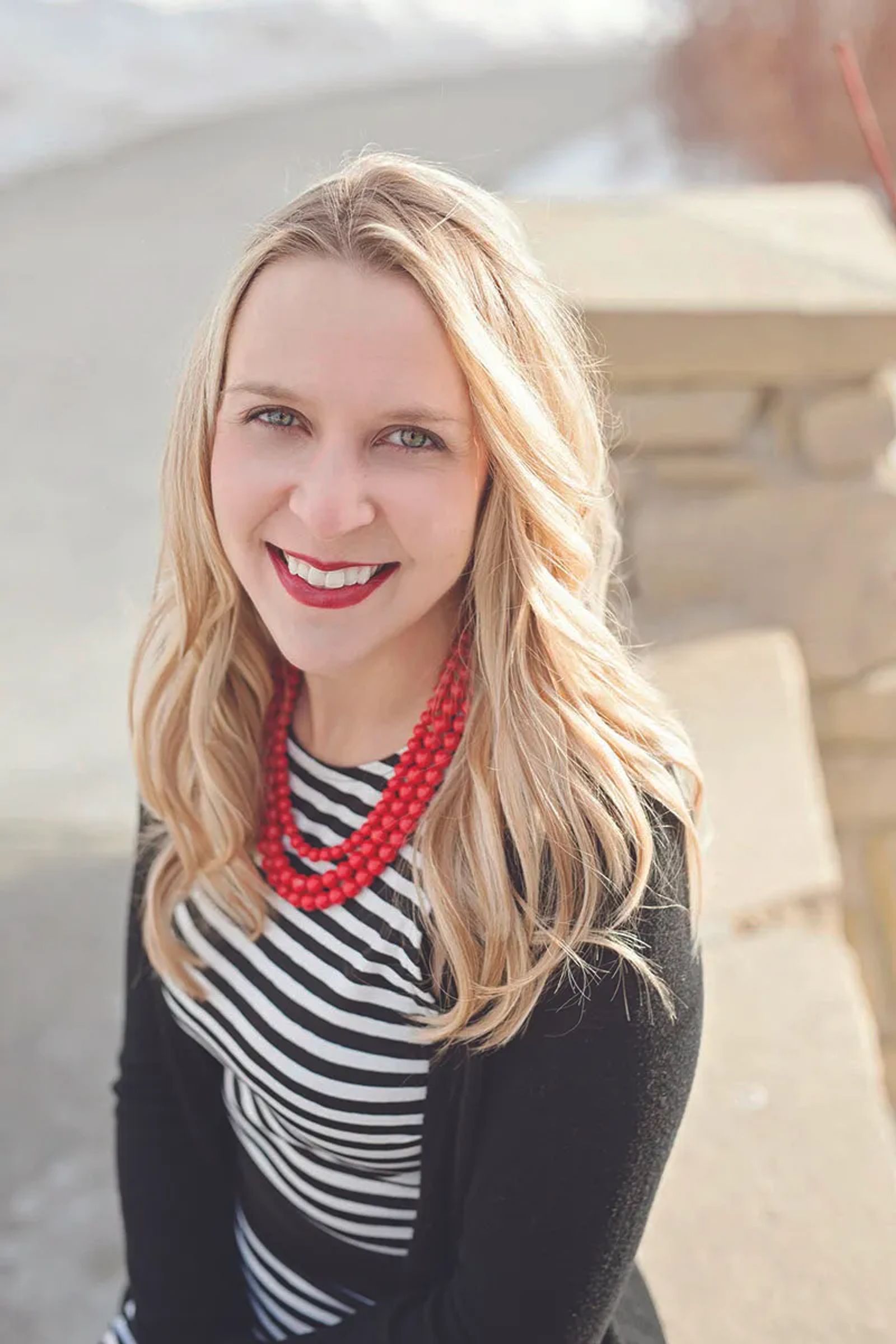 "Powerhouse Montana has been instrumental in me meeting people, which is especially important when you're in business for yourself," Rahr says. "All these women are fairly likeminded and seeing them succeed – it creates priceless connections."
Powerhouse Montana members regularly meet off-line for Mentor Mondays, held in various cities across Montana. Euell and her team provide social media promotion and offer talking points, but the events are mainly for networking. This year, that model might shift to allow more flexibility.
"We're letting it evolve as long as we feel like it meets the mission," Euell says.
Eryka T. Johnson, a Powerhouse Montana member, hosted a Mentor Monday event last year, and the group discussed ways women can be their own advocate when it comes to compensation in the workplace. Johnson is an engineer, author, and brand strategist, and her focus is on women in leadership.
Eryka T. Johnson[/caption]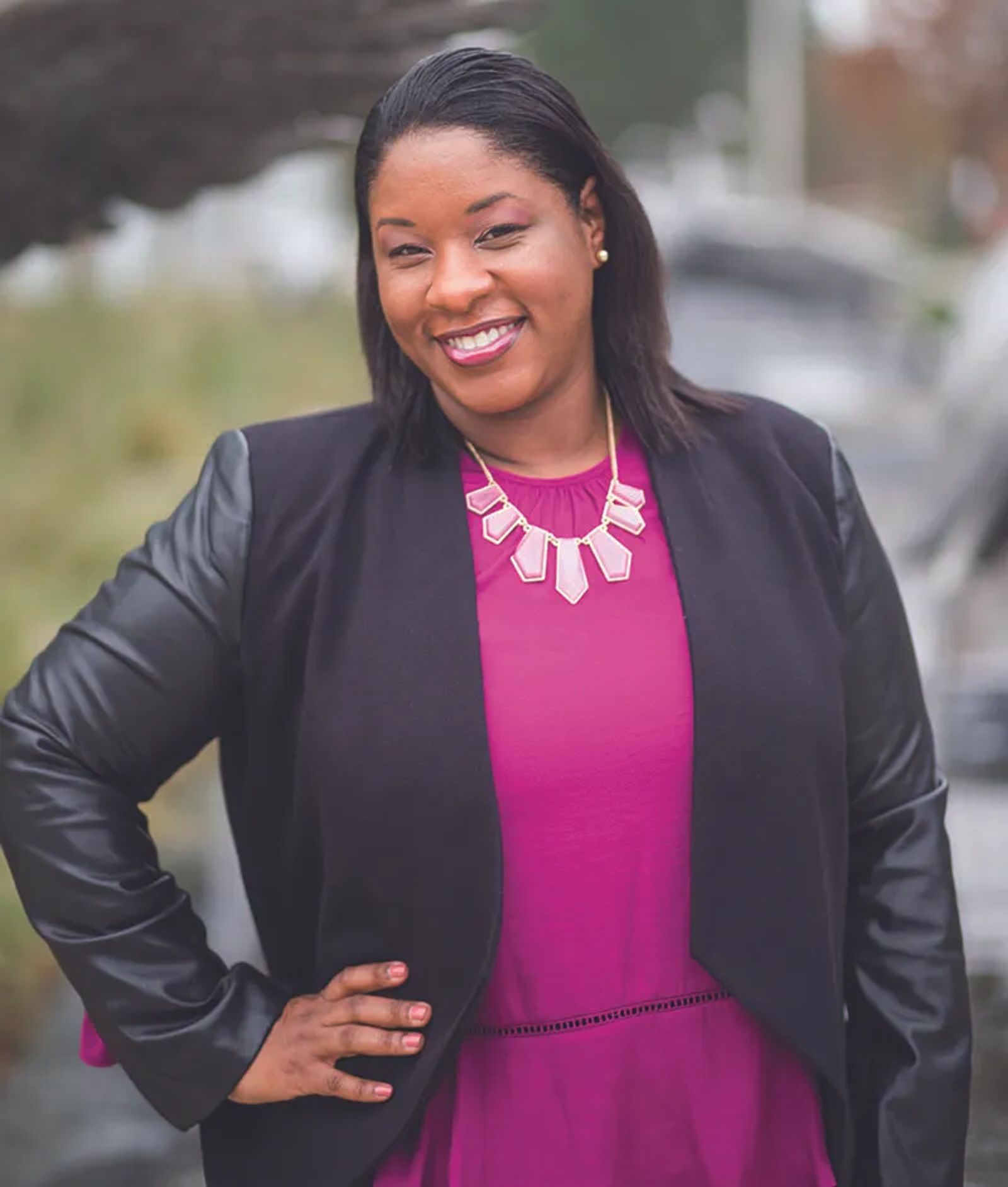 "Powerhouse Montana has helped me make connections in Montana. I was new to town and through it, I've built some relationships that I know will last," she says. "I encourage everyone to check it out just to see the camaraderie you can build and the connections you can make."
In addition to Mentor Mondays, Powerhouse Montana provides numerous trainings and webinars. Topics have included advice on how to start a business, how to determine whether a business might be successful, and how to be a mentor. Topics are determined by polling members, and it's not uncommon for 50 or more women to participate.
"It's all about women helping women and talking about how we can support each other and create opportunities," Euell says.
Last July, Powerhouse Montana launched its Pipeline to Leadership, a program for members that connects them with opportunities to serve on boards, committees, and councils in their areas of interest. Euell says about 80 members are utilizing the feature and stepping into leadership roles in their communities.
Powerhouse Montana's mission is creating connections for women to succeed. These connections not only create opportunities, they provide support in personal ways as well. Rahr says she's not only grown professionally, but Powerhouse Montana has helped to develop her self-confidence as well.
"Other people seeing more in me than I ever did, did make me see more in myself," she says.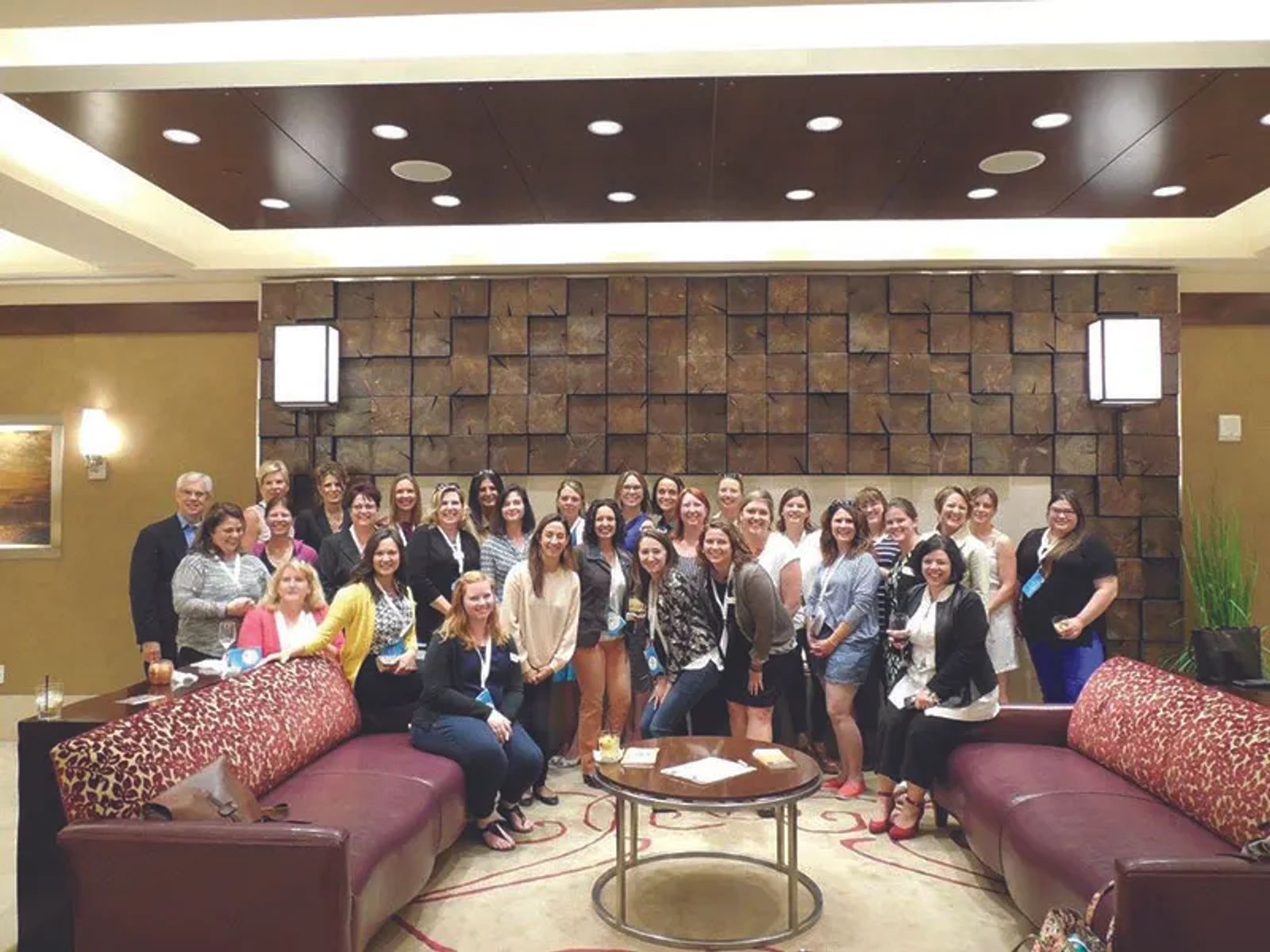 MENTORING MONTANA WOMEN
The Montana Women's Foundation is a statewide nonprofit that was started in 2005 with the goal of advancing women's economic independence and providing a brighter future for girls. The organization does this primarily through grants, education programs, and initiatives, including Powerhouse Montana.
For more about the Women's Foundation and Powerhouse Montana go to wfmontana.org.