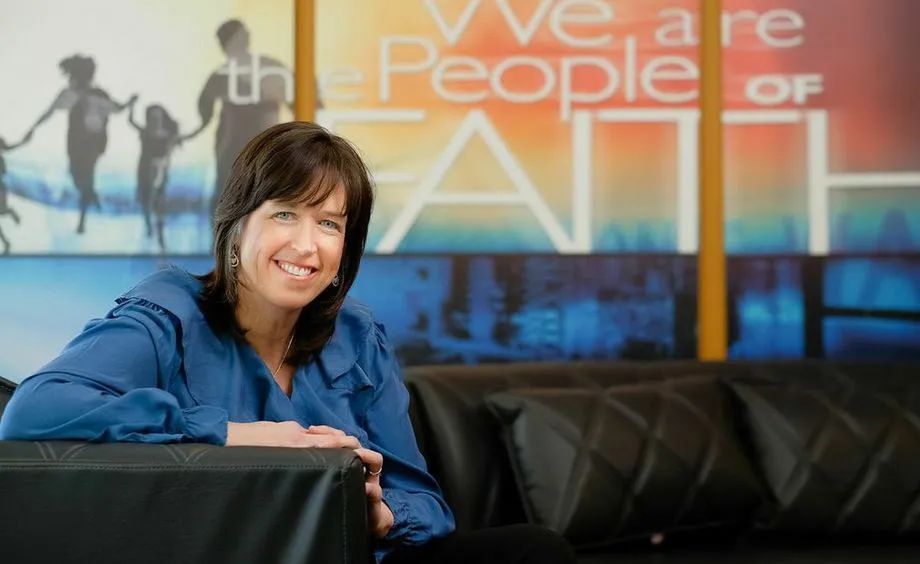 'Women of Faith' Changed my Life
Loved – The Farewell Tour
When Nancy Collyer walked into the Rimrock Auto Arena at MetraPark back in 2005, she felt numb. The pain of losing a child was still way too fresh on her heart. When a friend offered to take her to Women of Faith and make the trek from her small town of Clyde Park, she was grateful but less than enthused about attending a charismatic Christian women's conference.
All it took was walking in the door for it to touch her soul.
"I walked in and it was like a thousand angels singing," Nancy says today as she reflects back on that life-changing moment.
Just three months before, Nancy spent the days before Christmas laying her own angel, her one-year-old adopted daughter, Anne Marie, to rest. Anne Marie was born with severe heart defects and minutes after birth was rushed to Denver to undergo her first in a series of surgeries. As time went on, hope began to grow stronger that Anne Marie would be a survivor. Her failing heart continued to beat as Nancy and her husband watched doctors put Anne Marie on a heart transplant list.
"She turned one on July 20, 2004 and she got her heart three days later. She rejected it once, but doctors were able to fix it," Nancy shares.
By November of that year, "She got a clean bill of health and the doctor said to us, 'Have a good Christmas.'" This feisty little girl with curly hair and big blue eyes would finally be heading home. The Collyers were cleared to fly to see family and share their baby girl for the holidays. "There was no sign of anything being wrong with her," Nancy says with tears in her eyes. After a fussy night, Nancy went in to Anne Marie's room the next morning and couldn't wake her. CPR didn't help. Her heart had stopped beating. An autopsy later showed that all of the coronary arteries leading to Anne Marie's heart were blocked. Just 19 hours before, she had gotten a clean bill of health. Shaking her head, Nancy says, "It was so unreal."
When Women of Faith came to Billings a few months later, Nancy admits that it was the last place she wanted to be. The grief was far too deep. Thankfully, her friend was persistent.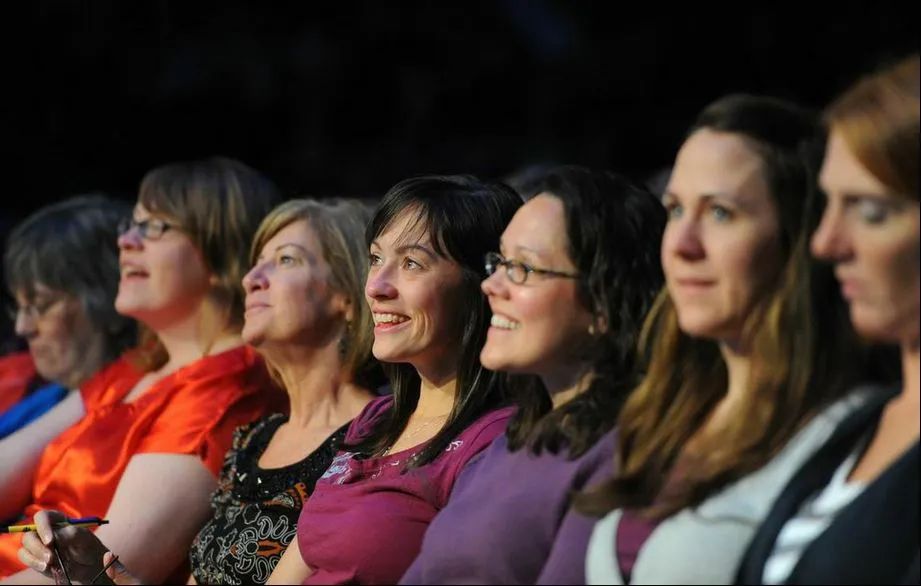 As the lights dimmed and the 2005 event kicked off, Nancy says, "I was sitting there and Marilyn Meberg was up on stage speaking. All of a sudden, she said, 'I lost a daughter.' She lost a daughter to spina bifida years ago. It was like she was talking just to me." Nancy locked in to Marilyn's talk and started to feel the hope of a new tomorrow. "Here she was, spreading joy," Nancy says. "I just felt alive that day. I thought, 'I can be happy again.'"
Two years later, not only was Nancy looking forward to the event, she brought two friends with her. In 2009, she brought six friends and at that event, she made a pledge to bring 50 to the next Women of Faith event. "People told me, 'You're crazy!' I just didn't care." Keep in mind, Nancy lives in the town of Clyde Park with a population of a little more than 300. She traveled to churches all over the area. "I put up flyers everywhere!" By December of that year, she had 50 people on board to go. By the event, she had 98.
It wasn't until a special breakfast with group leaders that it all started to feel "real." As she sat down for the morning, Women of Faith superstars Sheila Walsh, Luci Swindoll, and Mary Graham sat down with her and during that morning, Nancy opened up and shared her story with the three Women of Faith powerhouses. It was a moving moment for Nancy to say the very least.
What Nancy wasn't expecting was to take center stage when Women of Faith finally came to town. She remembers it vividly. "We are sitting there, Mary is up on stage and she starts to talk about a certain group leader. She started to talk about me! She said, 'Nancy, will you come up here? Would you tell everyone what you told us in that room?'" Before a crowd of thousands, Nancy shared her story of a life that ended too soon. She shared how her little angel, Anne Marie, touched her life and stole her heart and how Women of Faith gave her a renewed hope in a time of great grief.
"Afterward, I had all of these women coming up to me saying, 'You just told my story.' It was so moving," Nancy says.
Flash forward to 2015. As Women of Faith prepares to unveil its "Loved" tour here in the Magic City this April, not only will Nancy be sitting in the crowd, she's now a full time employee, serving as one of Women of Faith's Ministry Assistants. She makes sure group leaders from all around the region have everything they need to roll out the red carpet for this full scale, multi-media event.
She's come a long way since 2005. She laughs when she remembers her old self who had no desire to even attend the event. Today, she says there's no place she'd rather be working and living out her faith. "When you are passionate about something, when you have something that is so life changing, you are just compelled to share it!"
This year is the last year of Women of Faith as we know it. After 20 years and more than five million women touched, the event is getting a facelift and Nancy is excited beyond words to see how this new event will unfold. "There are a lot of surprises for 'Women of Faith' in the future. It might not even be called 'Women of Faith.'" What it will do is what it has done from the beginning, spiritually unite women and give them a little hope for the journey.
Nancy knows with utmost certainty that with each event, spiritual lives are being changed for the better. She says with passion, "I want women to sit in that seat and feel what I felt. It gives you hope to keep going throughout life's hardest parts."

This Biblically inspired, heart tugging, soul changing, humor infused event will be hitting the Rimrock Auto Arena at MetraPark on April 24th and 25th. For more information on the weekend or to secure your tickets, visit womenoffaith.com and click on the "Details and Register" tab next to the Billings date.