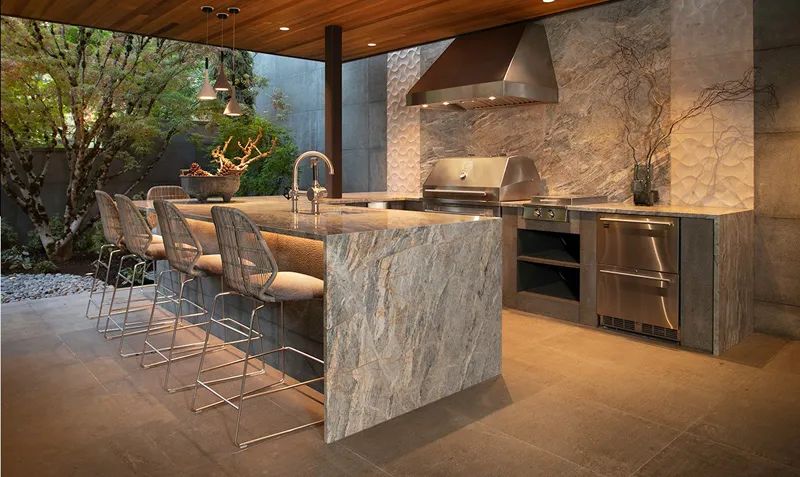 High Style
What's New in Kitchen & Bath Design
If you want to know what's trending for kitchen and bath spaces in 2022, there's no better gauge than the Kitchen and Bath Industry Show that took center stage in Orlando this past February.
That's where the top designers and more than 450 brands roll out their best and brightest for all in the industry to see.
Kristy Ferguson and Megan Reed of Beyond the Box took in the sights and shared some of the top trends that — if you're in the mood to renovate — you just might want to capture in your own home.
1. OUTDOOR LIVING. This trend has taken off in the last several years and appliance manufacturers are really stepping up to the plate with their offerings. Check out this outdoor kitchen from Kalamazoo, which offers what it calls its hybrid grill. It can be fueled by any combination of gas, wood or charcoal. The space also features refrigeration and storage drawers plus an icemaker all in an open-air entertainment space.
2. ROOMS WITH A VIEW. When it comes to window and door preferences, bigger is better. Natural light is in demand and that's why larger windows are making their mark on both residential and commercial projects.
3. A NOD TO NATURE. Bringing the serene greens inside your home is what Benjamin Moore's color of the year is all about. October Mist, a silvery green, mimics spring leaves and provides just enough warmth to be the perfect complement to other colors in their trending shades, like Hint of Violet, Morning Dew, Wildflower, Pale Moon and Quiet Moments.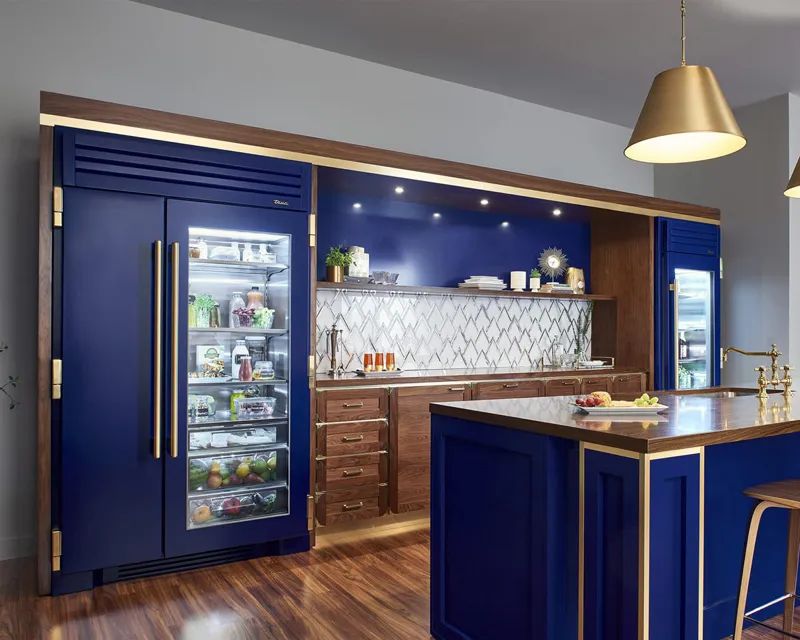 4. POPS OF COLOR. Color is finding its way back into appliances with cobalt blue, emerald green, saffron yellow and shades of sage. Sinks are also sharing the colorful spotlight with an anything goes trend that if you like it, flaunt your favorite hues here too.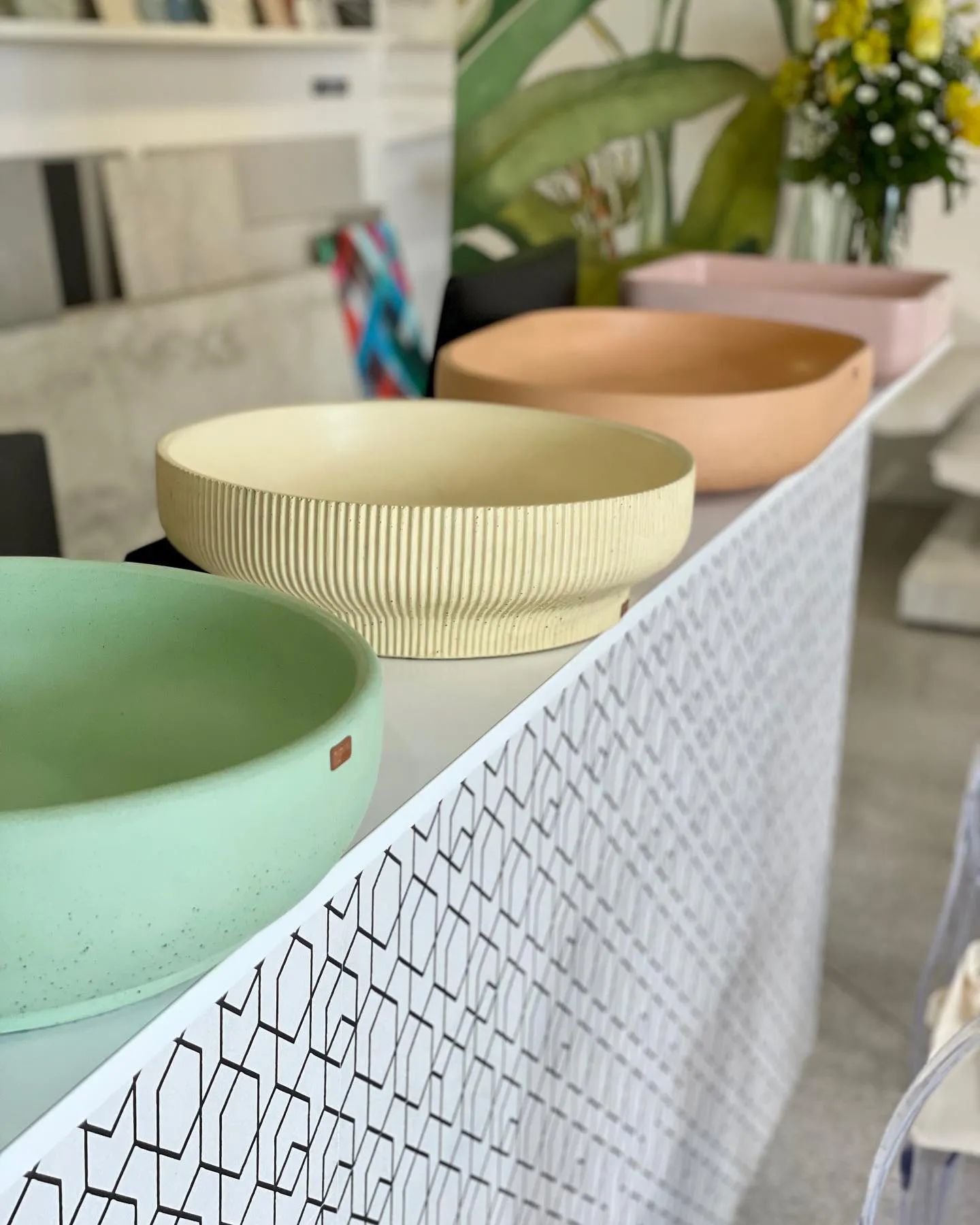 5. CONTEMPORARY EDGE. Kitchens are taking on a mod and sleek look with the focus on slab doors with edge or channel pulls to put the focus on the door, rather than the hardware. Floating and component style cabinets in bathrooms and other living spaces are also making a splash in the design world.
6. GOING WITH THE GRAIN. While white and gray have been dominant forces in kitchen design for years, nature-inspired cabinets are making a comeback. Look for natural wood grains to start sprouting in kitchens and baths as well.
7. HITTING THE MATTE. The trend in fixtures is toward more matte and brushed finishes in black, nickel, stainless and pewter.