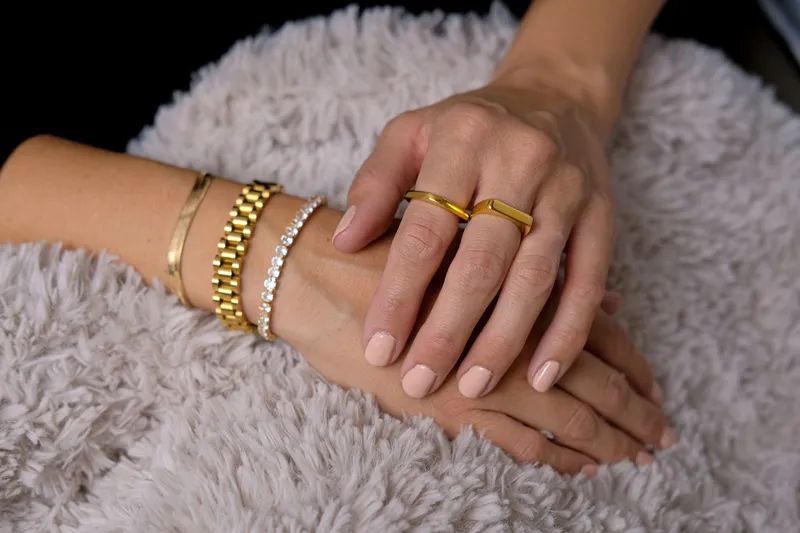 Level Up Your Jewelry Game
Tiny Sparkles to Loud Layers
We all know when we have the perfect outfit, the perfect accessory that sparkles and shines and creates the perfect statement. Because jewelry trends move just as quickly as clothing trends, we've chosen some looks to help you level up your jewelry game this winter — everything from dainty accents to loud layers. They all have their time and place in fashion right now.
cUFF cANDY
Wrist stacks are all the rage. It's a great way to show off your unique style when you mix and match textures, stones, chains and even metals. Stacks can be dainty or chunky, they can be mixed in styles or even classic gold or casually beaded. Unexpected companions are the most attention-grabbing, like a watch band bracelet alongside bling and a snake chain.
TO GET THE LOOK
Bracha watch band bracelet, $45; Bracha snake chain bracelet, $65; faux diamond tennis bracelet, $48; gold square rings, $52 for the pair. All can be found at Something Chic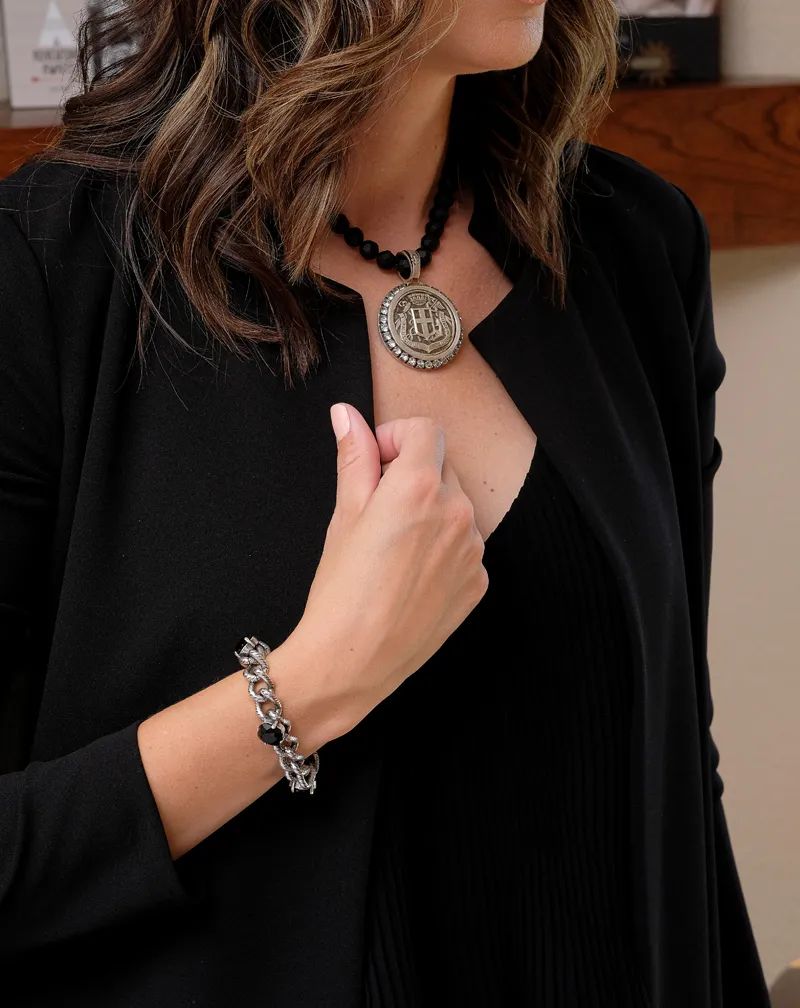 VINTAGE CHARM
Medallions remain relevant as we move into 2022, especially because we admire the vintage heritage of bold pieces like this chucky necklace. Paired with stone beads and wrapped in rhinestones, it elevates the charm with a modern-day appeal. This French-inspired piece also partners well with an equally chunky bracelet with miscellaneous black rhinestones. Though they stand out against classic black we can also see them styled with casual attire in T-shirts and jeans.
TO GET THE LOOK
French Kande necklace, $69; bracelet, $79. Both can be found at Cricket Clothing Company.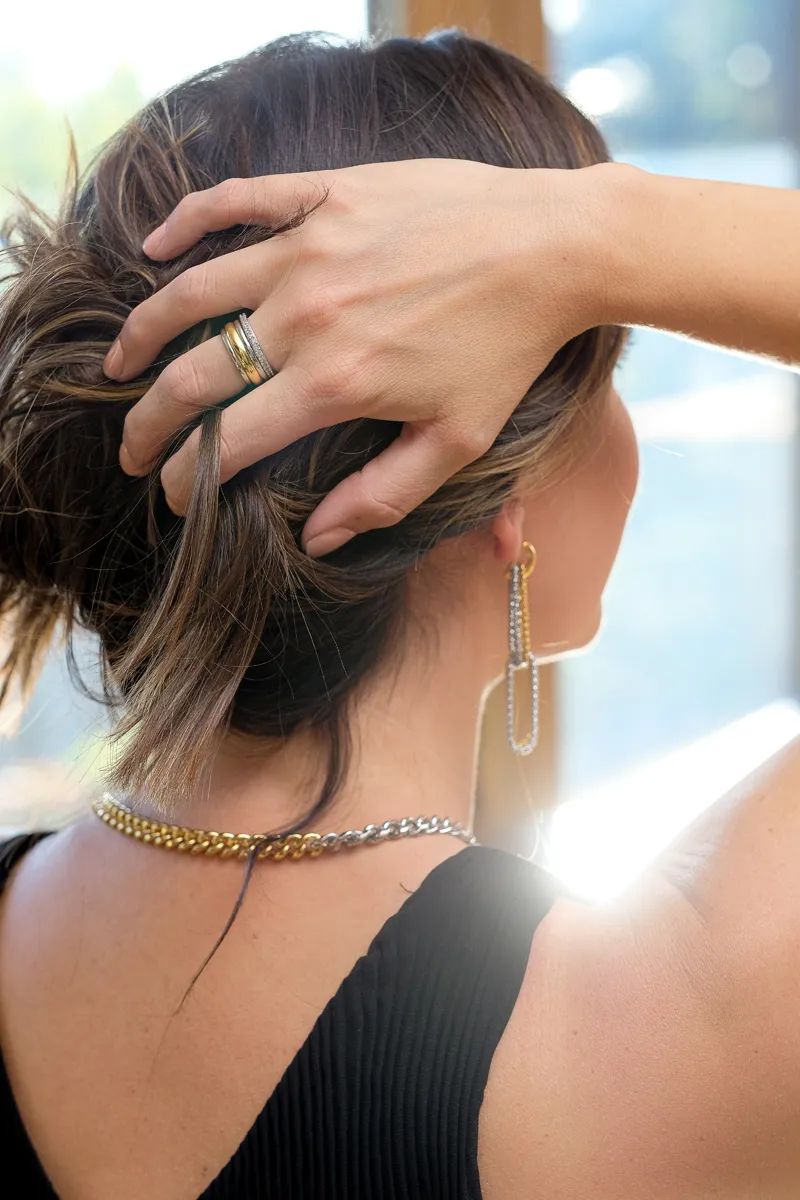 TWO-TONE
Why choose between silver and gold when you can wear both? A chain linked between the two medals is not taboo, it's modern and distinguished. The rule of just sticking to one metal tone has been thrown out, giving as a little more freedom when pairing accessories. Go ahead. Layer all the shiny tones.
TO GET THE LOOK
Sahira Stella earring, $59; Sahira ring, $68; Sahira Necklace, $69. All can be found at Rockhouse.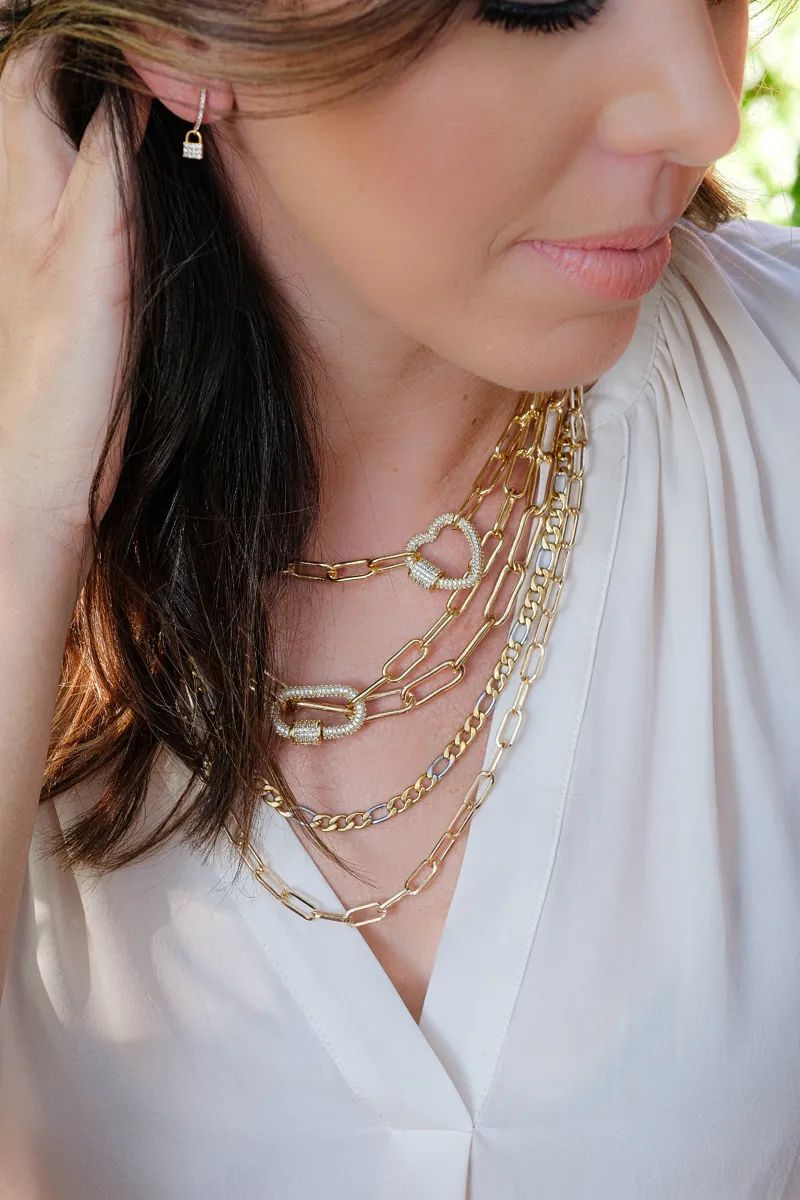 PERSONALIZED LAYERS
Allow your unique personal style to shine by mastering the art of layering multiple necklaces.
Pendants work well as the shortest layer falling right under or on your collar bone and help keep your layers from bunching and twisting. The pro secret is to buy a layered necklace that already has multiple chains organized on one clasp then pick a few extra unique pieces that speak to your originality. Locks and chains are a great place to start when looking to be modern and relevant.
TO GET THE LOOK
Zenzii heart necklace, $49; Julio Design Jewelry Mondrian three chain necklace, $60; Zenzii necklace, $55; Columbus earrings, $20.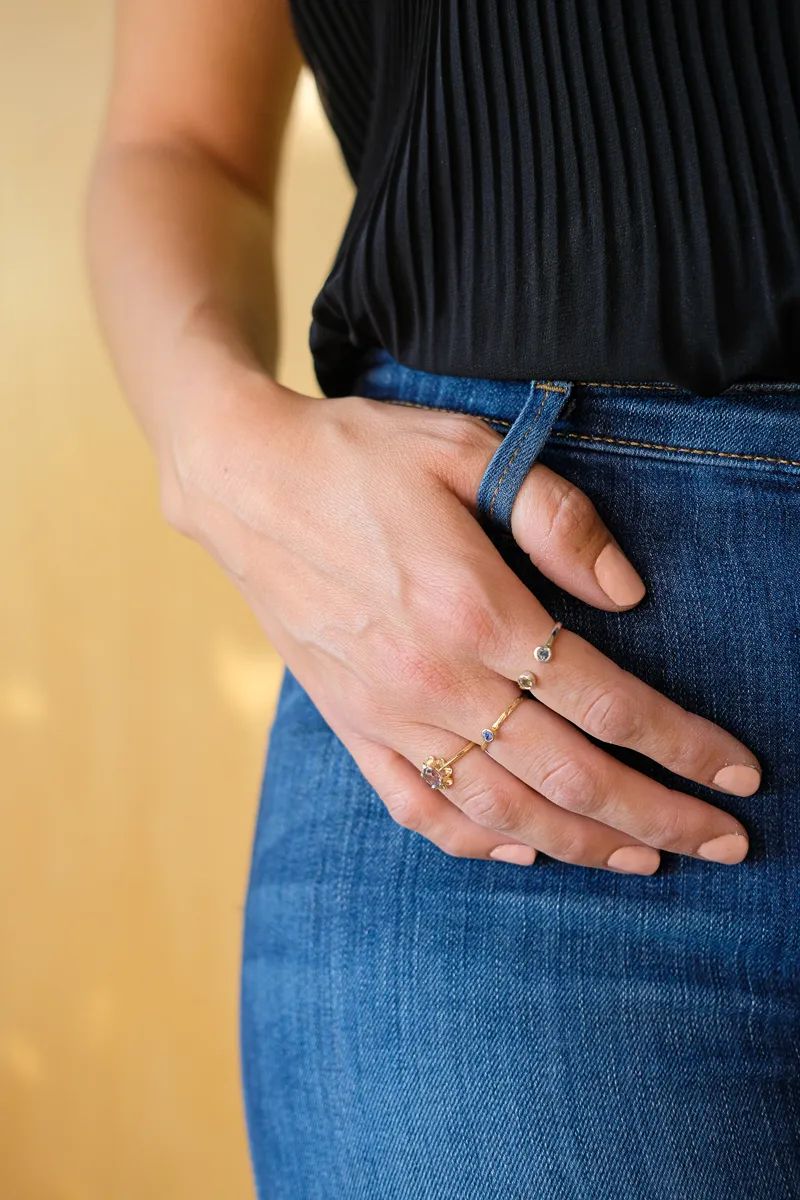 THE POWER OF BLUE
Yogo sapphires are Montana's gem. These brilliant blue stones have been passed down for generations as cherished heirloom pieces. Use their unique flair and stack these dainty rings on one finger or wear together on multiple fingers. Rings are often overlooked as a statement piece but when you wear more than one it screams fashion forward and, in this case, beautifully unique.
TO GET THE LOOK
Yogo sapphire yellow gold ring (YSR769), $545; Montana Fancy Sapphire Gold Floral Ring, $797; Montana sapphire sterling silver ring, $437. All can be found at Montana Gem, montanagem.com