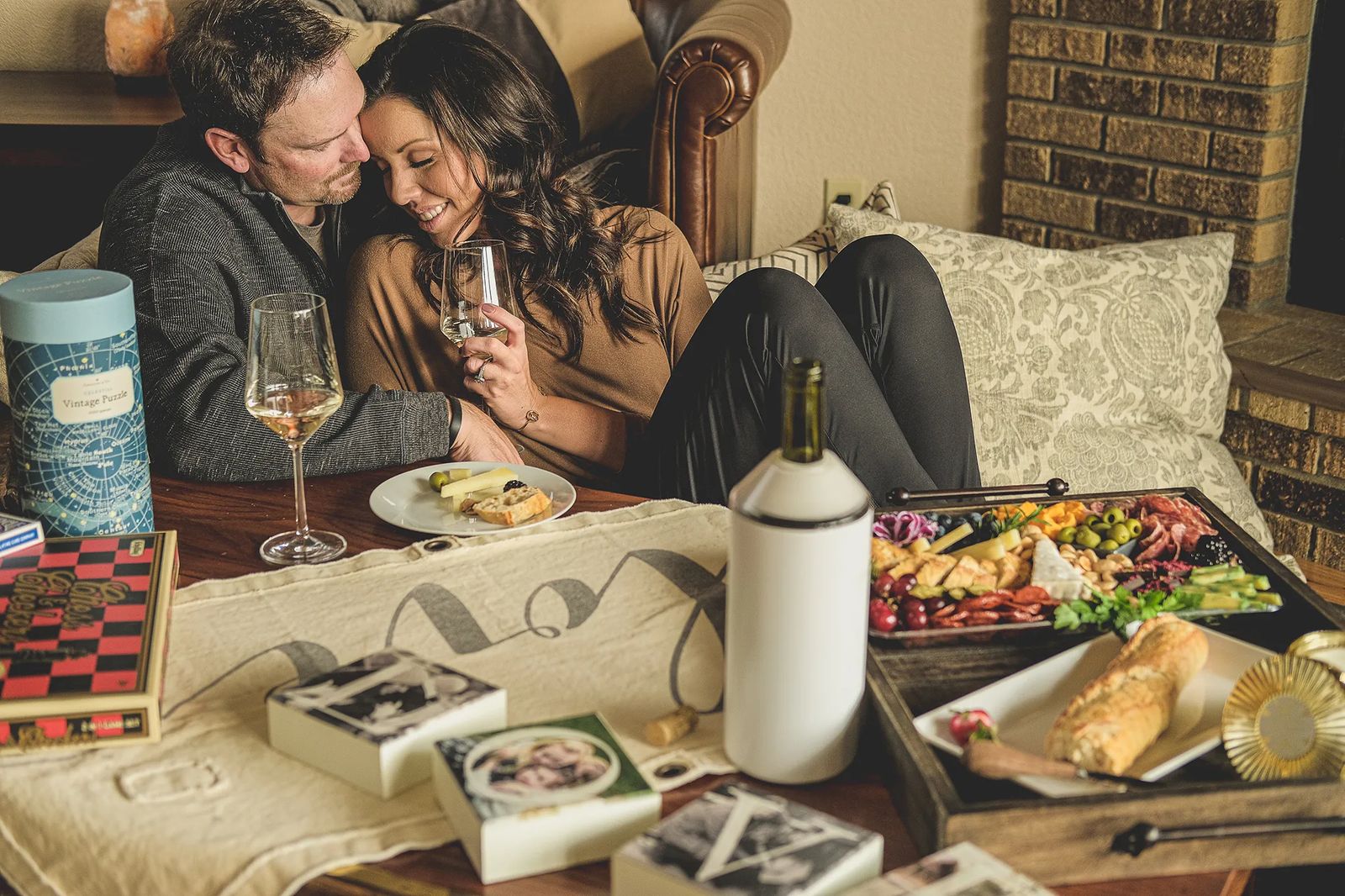 Date Night In
Spice it up with style
We've all been there, draped in our comfy sweats sporting a messy bun while ordering the same-old, same-old take out dinner for a night in with our sweetie. Well, let's get out of this habit! It's time to spice things up. It's time to infuse a little more romance and, dare I say, style into those date nights at home.
FUN & GAMES
Hide the remote and replace movie night with something more interactive. Pick up nostalgic staples like chess and checkers and it's sure to be a good time. Puzzles have made a huge comeback lately and picking something you could enjoy sitting out as artwork brings extra value.
WHERE TO FIND THEM: Cavallini & Co. Celestial Vintage Puzzle, $17.99, and Schylling Chess & Checkers set, $9.99, at Liberty & Vine.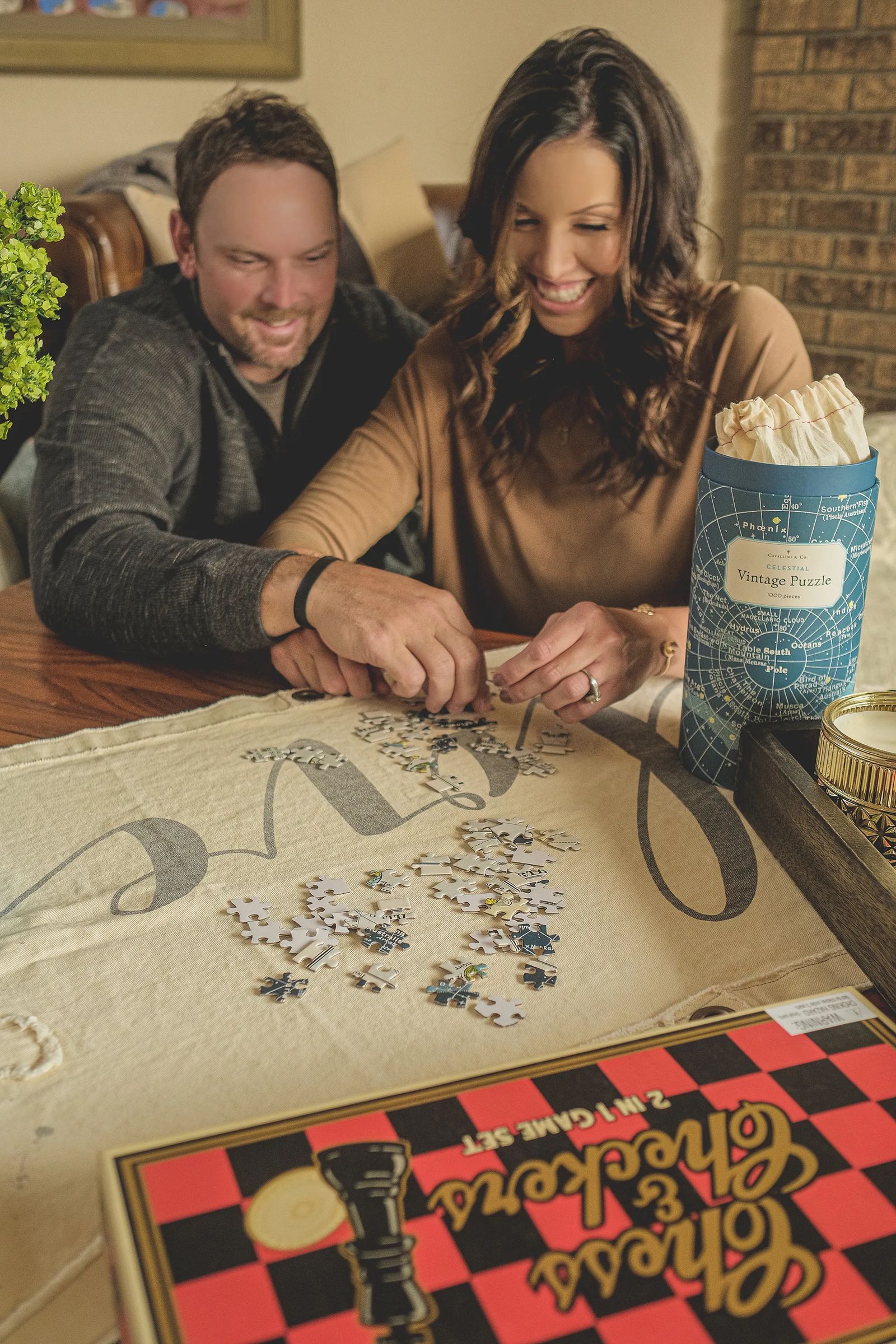 SET THE TONE WITH TINY TOUCHES
It truly is the little things — like a "love" banner that helps cover the table with a romantic vibe and can later be hung in the master bedroom after the night is over. Gather up your favorite photos and use them as part of your table décor. Layer your relaxation space with things that are meaningful. It only makes the space and the evening feel that much more special. Try oversized pillows and cuddly blankets to switch things up and create unique seating areas to put a different twist on your everyday living room space.
WHERE TO FIND THEM: Love banner, $39, soft blue quart jar, $9.95, faux foliage, $16.99, all at Liberty & Vine. Capri Blue Gilded Muse Exotic Bloom Gold Candle, $40, at Neecee's. Southern Living Coverlet, $179.99, Villa Pillows Filled Euro Sham, $119, and decorative pillow, $42, all from Dillard's.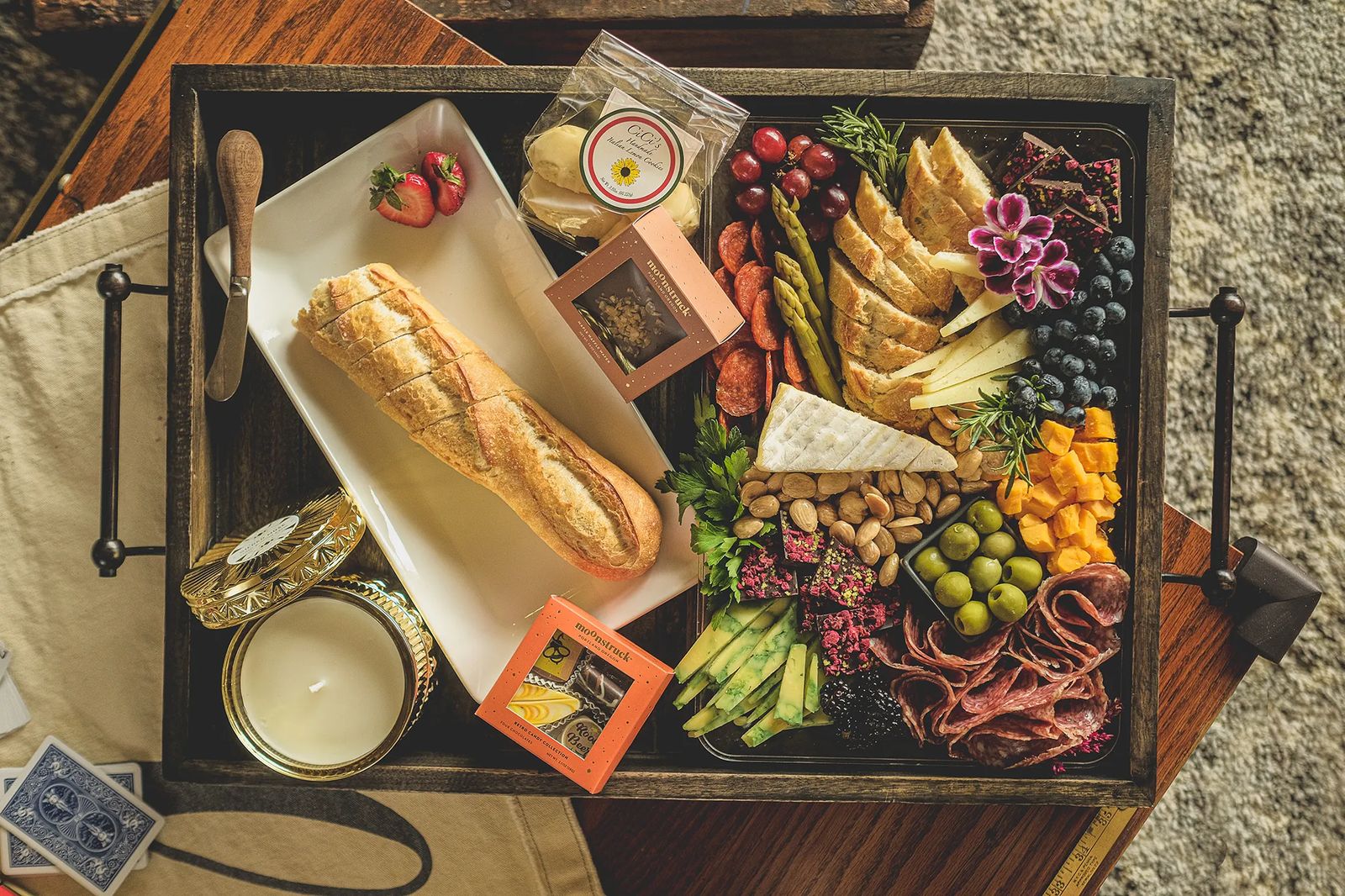 FINGER FOOD
Ditch the pizza delivery and forget about cleaning the dishes. Premade charcuterie boards deliver beautiful and easy bites, leaving plenty of room for chatting, laughing and board games. Picking a wine that is easily sharable and universally tasteful tends to elevate the romance as well.
WHERE TO FIND THEM: Coeur De La Reine Sauvignon, $16.99, Staff Favorite Charcuterie Board, $59.95, Cici's cookies, $5.75, and Moonstruck candies, $5.95- $12.95, all from City Vineyard. VinGlace wine chiller, $90, and Southern Living serving tray, $68, both from Dillard's.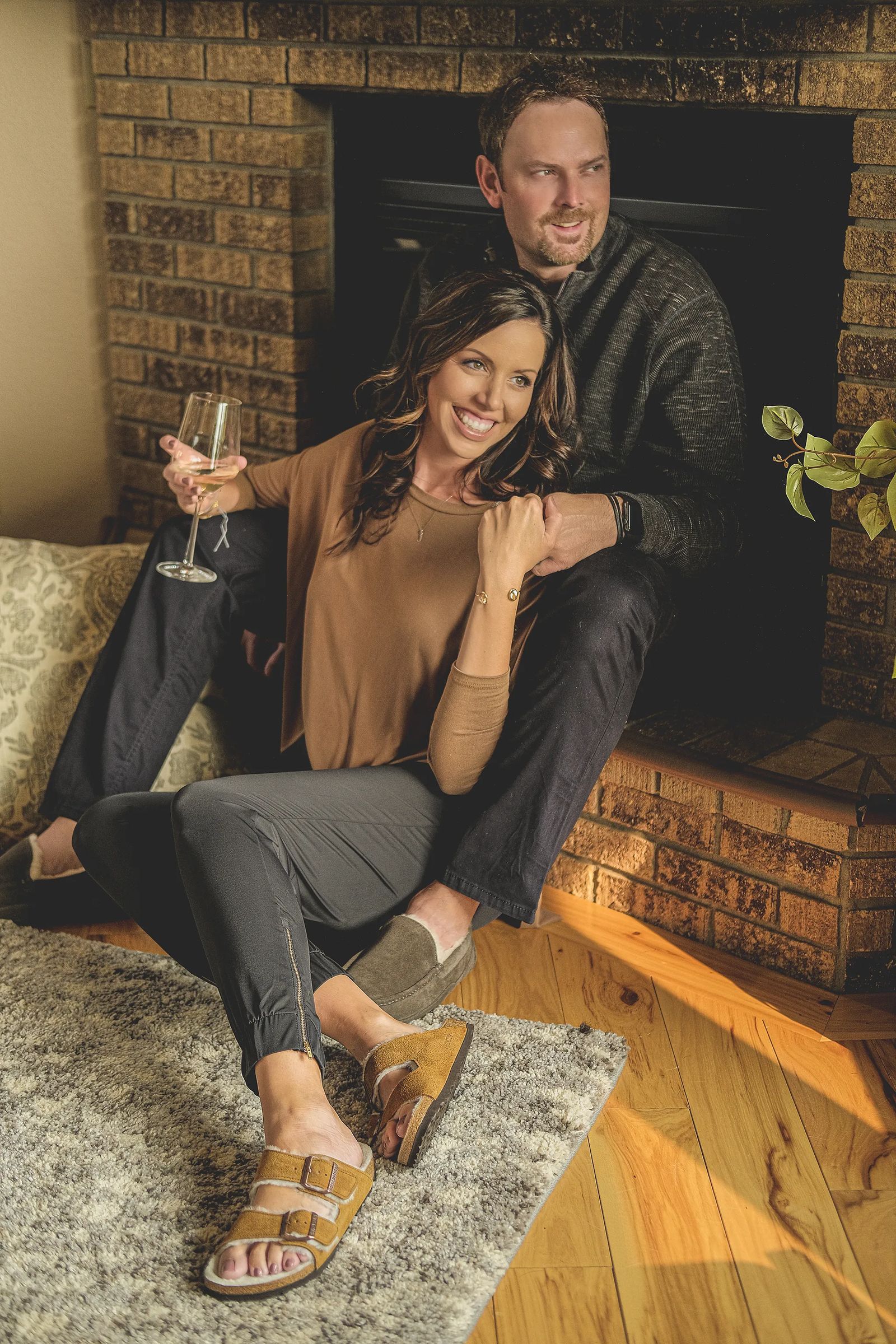 LOUNGE IN STYLE
Retire the hoodies, leggings and oversized sweats. Date nights are special and significant because we give a little extra effort, which speaks volumes to our partners. Look put together and still be comfortable enough to curl up on oversized pillows around your coffee table.
GET THE LOOK: Katie Ellis is wearing Zyia Everywhere Zipper Jogger, $89, from myzyia.com/MOVINGINZYIA. Chic lush long sleeve tee, $34, from Something Chic. Birkenstock Arizona Fur Mink, $150, from Neecee's. Model David Ellis is wearing Ugg Slippers in charcoal, $110, from Dillard's. Brax Perma Blue pant, $185, and Tommy Bahama Flipsider half zip, $100, both from Jasons Clothing for men.