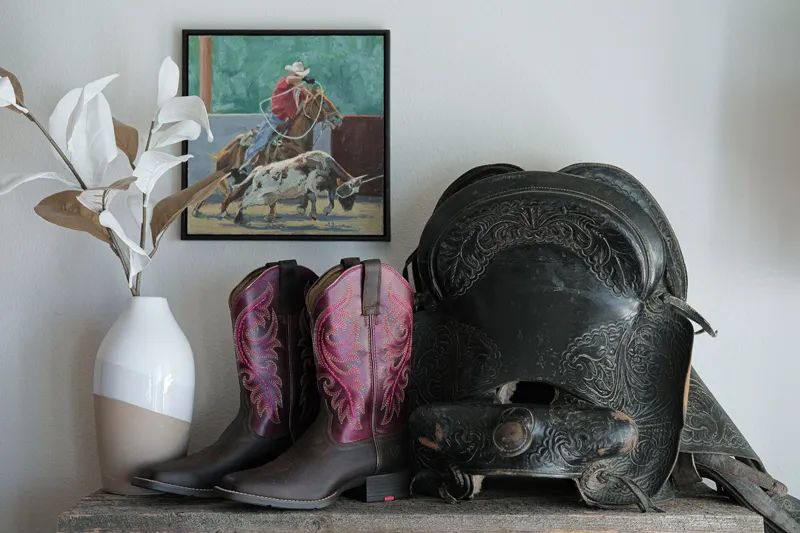 Viva Magenta!
We're summer lovin' Pantone's Color of the Year
When Pantone announced its color of the year, this bold choice "expressed a new signal of strength" and called for "joyous and optimistic celebration." Each year, fashion, makeup, home décor and marketing often take their cues from Pantone, picking up their annual color and using it to influence design. This year — even with such a stand-out color — is no exception.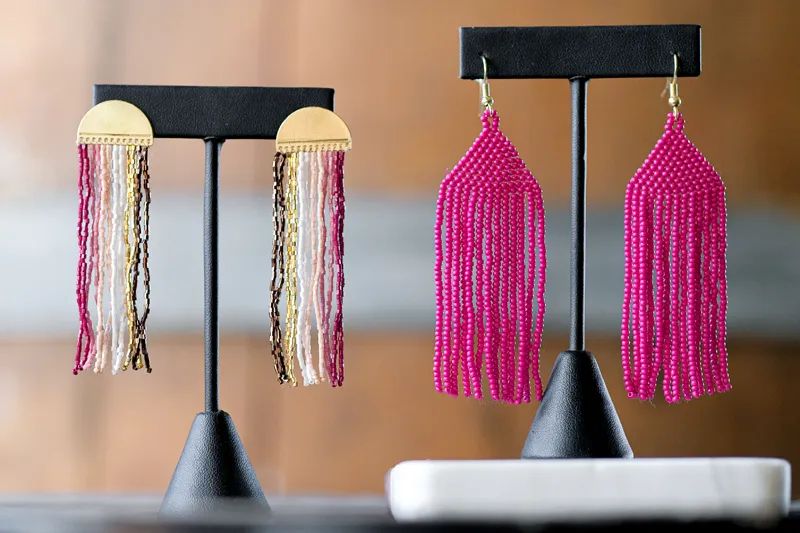 BEAUTY & THE BEAD
Decadent beaded jewelry will rival the dainty gold jewelry this coming season. Reach for these bold earrings to give your spring and summer wardrobe an instant spruce up. Feel free to mix and match colors to evoke that joy that the sunnier summer season brings.
GET THE LOOK
Ink +Alloy earrings range from $25- $40 at The Joy of Living
SHINE BRIGHT LIKE A GARNET
In the ancient Roman era, garnet jewelry was favored by the wealthy and noble. Ancient Egyptians referred to the stone as the symbol of life. While jewelry trends shift from season to season, these fine gemstone bracelets are timeless beauties. Reasonably priced yet elegant through and through, garnets shine bright in 2023.
GET THE LOOK
Garnet bracelets from Riddle's Jewelry ranging in price from $185 to $356.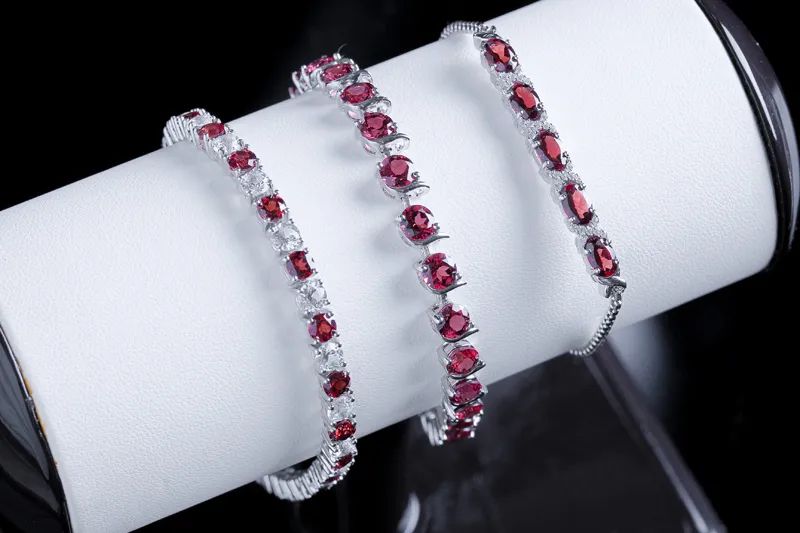 THESE BOOTS ARE MADE FOR WALKING
Cowgirl boots are trending all over TikTok right now, with the most popular look being the "coastal cowgirl," where boots are paired with flowing whimsical fabrics. That's good news for Montanans since a fashion staple is now more mainstream. To add to the trend, we found these Ariat boots with a pop of 2023's power color. Not only do these kicks add splashes of dyed leather, the colorful stitching adds pizazz to this traditional square-toed boot.
GET THE LOOK
Ariat Worn Mocha/Raspberry Round Up Back Zip Boot $189.95 at Shipton's Big R.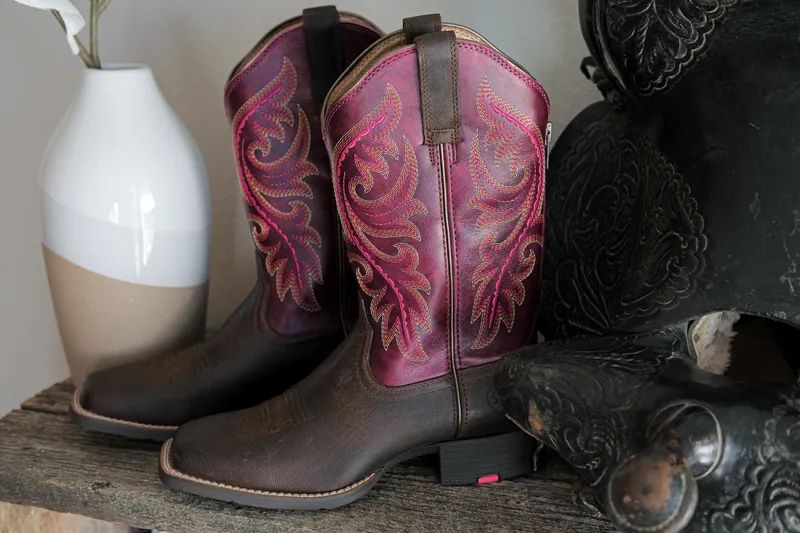 NAILED IT
Put a splash of Pantone's color of the year on your nails and use this vibrant hue to express yourself. We found a variety of brands and shades of Viva Magenta polish. So, try your hand at your favorite version at your next nail appointment as we roll into summer.
GET THE LOOK
CND Shellac Gel Polish shown in Femme Fatale
LIP SERVICE
We approve of the bold lip and bright blush makeup looks these days and Viva Magenta can certainly slide into this trend. This power color is a call for attention, so rock this lip shade with confidence and joy. The beauty of a creamy makeup is that you can always add more dimension and pigment in layers.
GET THE LOOK
Huda Beauty Blush Stick in Baddie Berry, $25; Lip oil in Raspberry, $6; Liquid Lipstick in Orchid, $7.50. All from Sephora.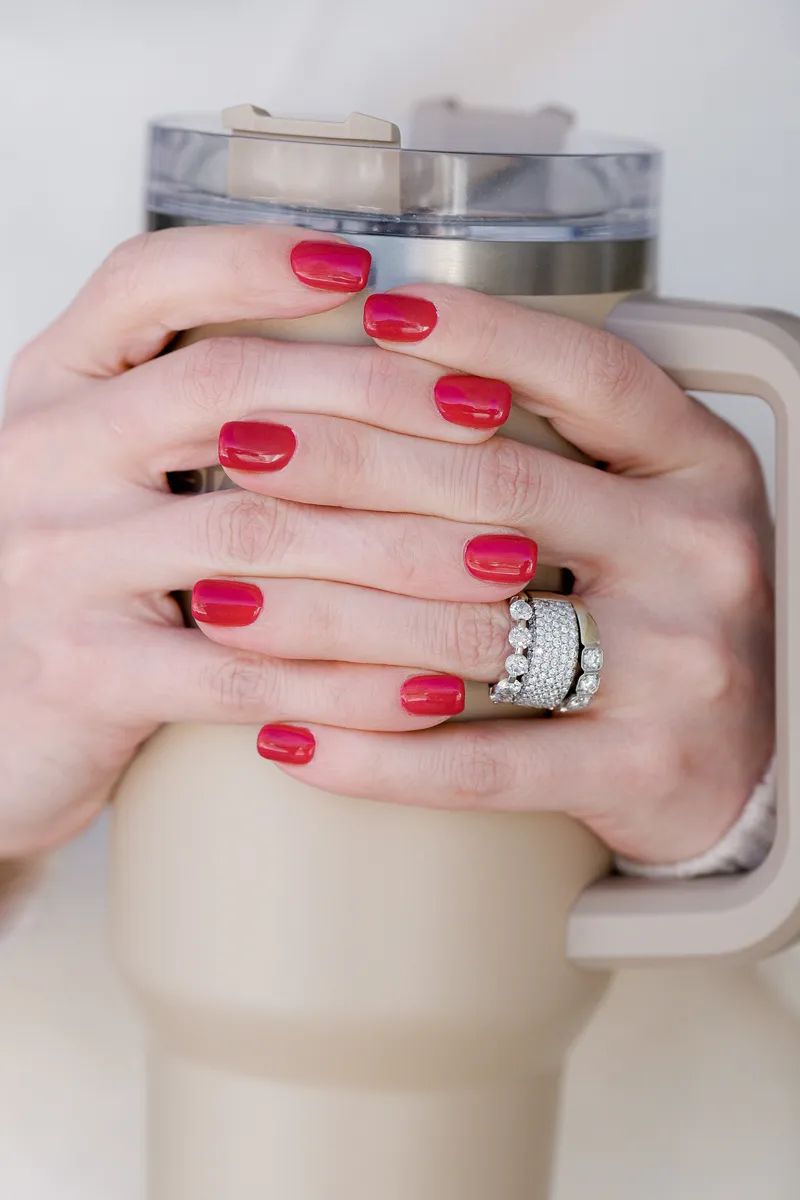 MARVELOUS IN MARBLE
Polka dots, sure. Stripes, of course. But, if you want to really look and feel trendy try a geode-inspired marble pattern to add a punch. Of course, it adds bang to your buck when it highlights this year's color of the year- Viva Magenta. This billowy bomber jacket is perfect for spring and can carry you through the cool nights in summer.
GET THE LOOK
Love Token bomber jacket, $119 at The RocHouse.